27% Off Sale - Extended to July 23!
Photorcrati is a uniquely powerful
WordPress theme used by 18,000+
photographers and visual artists.
• Over 40+ Starting Designs
• Built-in Galleries and Ecommerce
• 4 Gallery Displays, 4 Lightboxes
• Limitless Customization Possibilities
View Demos Buy Now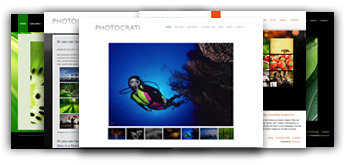 The Famous Photocrati 100% Guarantee
We believe you will love our next generation wordpress photography themes. Try us for 30 days. If you are not happy, request a refund and we will issue it, no questions asked.
WordPress Themes for Photographers
Page Last Updated on June 18, 2014