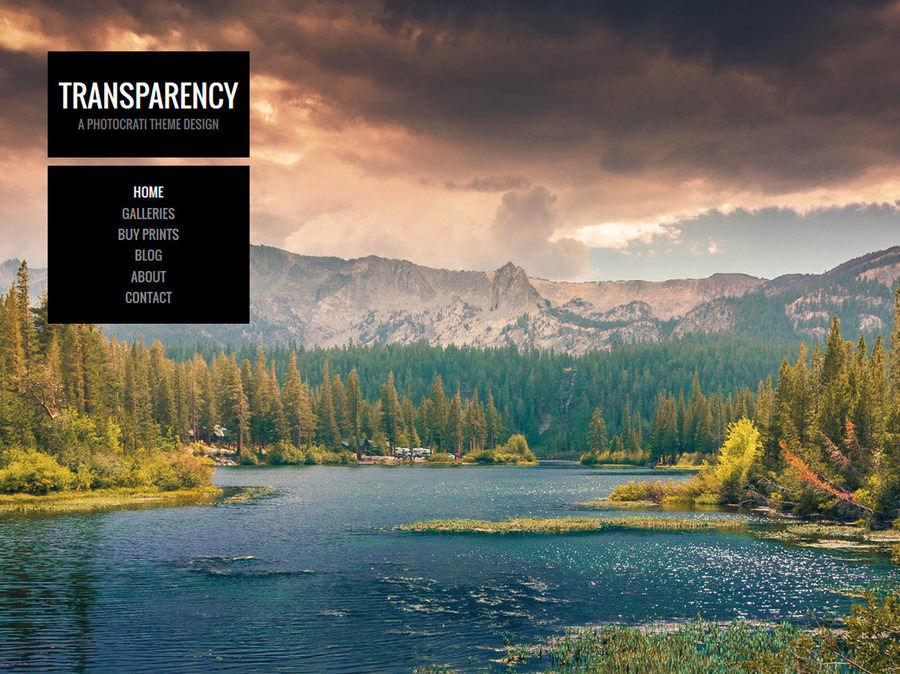 Photocrati is a brilliant and powerful WordPress theme built specifically for photographers and visual artists.
It's distinctive for a few reasons.
First, it's more of a theme framework than a single theme. It has more extensive customization options than you'll find in any other WordPress photography theme. You can use those options to create your own designs. You can then save, export, share, and import those designs.
Second, you get 60 WordPress themes included. Using our theme framework, we've produced 60+ stunning initial designs. You can switch with one click without affecting your site content. Each design is like a WordPress theme in its own right. So you're getting over 60 WordPress photography themes for the same price you'll pay for one theme elsewhere.
Third, you get a built-in gallery system with ecommerce. We've built a powerful gallery system into the theme. You can display thumbnail, slideshow, filmstrip, and blogstyle galleries. And you can sell your images with built-in ecommerce. Of course, you can always use your own preferred gallery system, but by itself, our gallery system would be a powerful WordPress plugin in its own right.
Fourth, all designs are fully responsive and mobile friendly. As of 2014, all Photocrati theme designs and galleries are fully responsive. That means they'll adjust and look great whether they are viewed on a desktop, tablet, or phone.
Buy Photocrati Now
PHOTOCRATI THEME DEMOS (all designs below included)
The Photocrati WordPress theme framework allows three basic layouts – side-style, one-column, or traditional – that together offer a huge range of design flexibility! You can switch between layouts or designs with a single click without affecting your website content.
Demos: Side-Style Designs
Demos: One-Column Centered Designs
Demos: Traditional Designs
Demos: Side-Style Designs
Our newest and most popular designs – header on the left, content on the right.
Demos: One-Column Centered Designs
One-column centered designs popular with wedding photographers.
Demos: Traditional Designs
Traditional layouts with header at the top and content below.
Buy Photocrati Today