Page Last Updated on December 4, 2013
Websites for Photographers
Trusted by 18,000+ photographers and visual artists.
Join a great community of photographers and enjoy huge photography-loving functionality built on WordPress. Includes 60+ homepage styles, gallery management, blogging, ecommerce, iPhone/iPad compatibility, copyright protection, great SEO, easy customization, and more! Theme just updated October 2013!
• • •
The New Photocrati Design Library
Go beyond Photocrati's built-in designs by downloading new designs from the Photocrati Design Library.
Click on one of the screenshots to see the full Photocrati Design Library or scroll down further to see all the designs included in the theme.
View Photocrati Design Library
• • •
View Our Demos: 60 Styles Out-of-the-Box
It's like getting 60 WordPress photography themes in one seamless package.
Photocrati comes with 15 different preset WordPress photography theme styles, each of which can be paired with four different gallery or home page styles to produce different looks. You can switch between looks with a mouse click, and with easy customization options, you can also produce a unique look of your own. So while Photocrati is a single theme, it's more like 60 WordPress photography themes in one powerful package.
• • •
Showcase & Testimonials from Real Customers
Check out what fellow photographers are doing right now with Photocrati.
Want to see Photocrati in action and hear what other photographers think? We've included a showcase and testimonials,
all of which have links to live sites so you can see how real photographers have adapted Photocrati's WordPress
photography themes, and hear how they've enjoyed the experience of working with their Photocrati websites.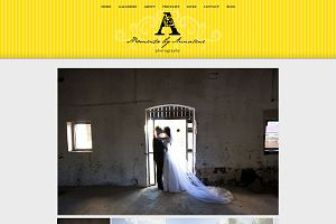 "Using Photocrati to create a WordPress Website was much easier than any other website tool I have ever used. With the new version's upgrade the gallery is superb and so easy to create. They also look very good and load fast.
My previous site was a flash site and took too long to load a gallery. This did not work well with clients visiting the site, as they lost interest and moved on. Many blog sites show the images in a long list and most of them do not download. You end up having this very long blog page with x's where images should be!
Making new pages and postings could not be easier. Just add a page and specify the parent and template and it is ready."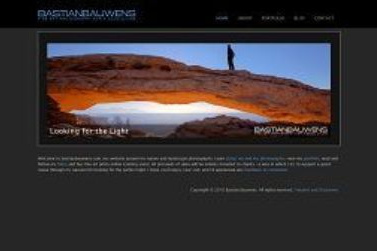 "WordPress is a powerful platform for building a website – but a professional theme is essential for photographers in order to get a professional look, an easy way to display photos in galleries and albums, and an interface for quick customization so you do not have to do all the dirty work.
When I chose Photocrati last year, I evaluated many other photography WordPress themes. Photocrati turned out to be one of the best looking and definitely the one with the best value for money. You get many different themes straight out of the box, and if you want, you can go even further with customization. Even though I modified some of the core files of the themes in order to get just what I had been looking for, it took me less than 3 days to get the first version up and running. Adding content is easy, and the result looks great. Thanks, Photocrati!Easy to use — you can choose different themes. I have bought other WP themes, but Photocrati WordPress themes work best to showcase your photography."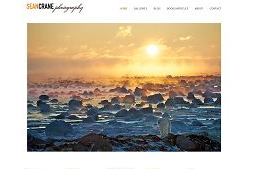 'For years I had designed my own websites in Flash. I liked the control that Flash afforded me over the look and navigation, but I didn't like the lack of search engine optimization, the inability to display on an ipad or iphone, and the slow loading times — not to mention the difficulty of redesigns and add ons. When it came time to add a blog to my site, WordPress was the natural choice for me, but I didn't like that the blog was separate from my main site. I started looking around at all the premium WordPress templates and eventually came across Photocrati. I realized that my blog and my photo galleries didn't have to reside in two different places. It was possible to have a blog that worked like a photography website, with a home page and menus to access my different galleries, all while being extremely search engine friendly. I looked around at other companies that offered a similar solution, but none seemed to match Photocrati for ease of use, flexibility of customization, cleanly designed templates, price point, and other features, like built in shopping cart. I decided to give Photocrati a try and am very happy with my new site. With a few simple customizations to one of the Photocrati themes, my site has a unique look and feel and does pretty much everything that I require."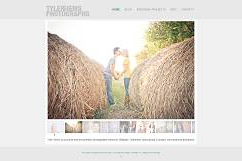 "I have been using Photocrati for over a year, and have been extremely impressed with the level of customization and individual customer service offered by Photocrati. I experimented with many different WordPress photography themes before settling on Photocrati. I feel that the themes are among the most sophisticated available, and consider Photocrati to be the best investment I have made in my business. Thanks Photocrati!"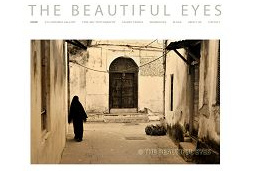 "Creating a presentation of your work for the world to see with a website was for me a personal thing. I did not use a creative team or designer. After a thorough investigation on the net, I found many who offered themes. By far, my choice was Photocrati in combination with Bluehost. I am a photographer of a fine art gallery conducting workshops in Africa. With no knowledge of web design, the support team assisted me almost on a daily basis to help me achieve exactly what I had in mind – from my first pencil drawings on my art block. I am happy to be a member in the Photocrati group of photographers."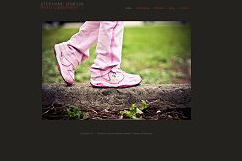 "WordPress is a powerful tool for publishing articles, but lacks options for displaying images in a user friendly and attractive layout.
Photocrati provides the solution! It offers many options for exposing images exactly as you want without hassle. If you add this very powerful way of customising your site, its new Album option for creating portfolios in just a few clicks, you get a very solid package for creating a complete internet site without compromise."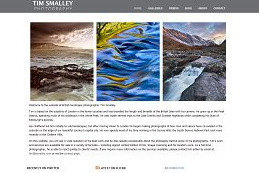 "I had been evaluating various options for building my new website – varying from off-the-shelf solutions to professionally built sites – and each one seemed to have a few compromises, with some more serious than others. I then came across Photocrati's Supertheme and was instantly impressed not only by the demo, but also by how quickly and thoroughly my pre-purchase questions were answered. While the Supertheme doesn't do everything that I want it to do out of the box, the fact that it's built upon WordPress means that there's probably a plugin you can adapt for anything that it doesn't do – it does mean slightly more work, but the end result is inherently more powerful and flexible than any other solution – short of paying a developer to build everything I need.
Since purchasing the Photocrati theme, it has already gone through two major revisions with some fairly large feature additions – as well as some smaller point releases to improve functionality on the new features after receiving feedback from customers. I've been incredibly impressed and, ultimately, Photocrati's Supertheme turned what was quickly becoming a headache into a relatively cheap, but feature-rich and heavily customisable redevelopment of my website."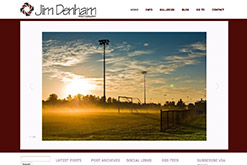 "The Photocrati theme solved my selection problems. The design flexibility was built in and easy to use, which was great for someone who had little experience with WordPress. With the theme so easy to customize, the main framework of the site was quickly in place and allowed me to focus on content more than design.
Being that the Photocrati Theme was designed for photography, it was also perfectly suited to deliver the look and feel I wanted, with beautiful galleries, single column blog pages with big bold pics and a sleek menu that is easy for visitors to navigate.
Photocrati is a great value and I would recommend it to any photographer looking to start, or spruce up, a WordPress site!"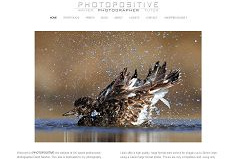 "For years I tinkered around with various HTML websites that I built myself using my basic coding knowledge and a selection of gallery building plugins. But I was never totally happy with them. They were clunky and awkward and I found I didn't update them because it took so long to do.
Then I found Photocrati and it all changed. I'd been looking at WordPress as a platform for my long neglected site and Photocrati seemed to offer everything I wanted – easy to update, good gallery integration and clean styles that I could tinker with myself. I'm all-too-aware that I don't make use of all the features that Photocrati offers, but that's part of the joy of it – for now I have a website I'm happy with and can update regularly, that works how it should and allows my images to viewed without lots of distracting 'details' around them. And, what's more, it offers the potential to grow and make use of new features as I decide I need them. As if that wasn't enough – the guys that develop the theme really do listen to customer feedback and incorporate it where possible. You can't ask for more than that from any company you deal with. Have I recommended it to other photographers? Yes! Will I keep recommending it? Yes! Should you give it a try? Yes!"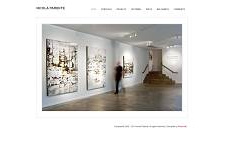 " As a visual artist I struggled with finding the right website that would encompass everything I needed. Looking to create such a site was a daunting task until I found Photocrati. It gave me all the tools I needed to create a professional, visually stimulating, easy to update website that was able to showcase photos, video, as well as the documentation needed to share my work with the world. Photocrati gave me everything I needed plus more. Thank you Photocrati for making it so easy and for making my website look great!"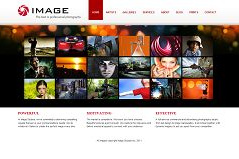 "Our previous website cost our company a small fortune and afterall, we weren't happy with the look and functionality of it. Since our new Photocrati site has been up, I've had a number of compliments on the appearance and comments about how user friendly it is. We also have found more inquires and business opportunities with the increased SEO. Donna Gehl, President, Image Studios"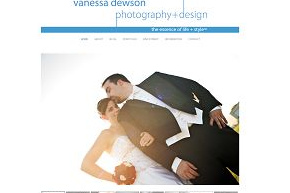 "I was looking for a solution to combine my blog with a beautiful website that showcased my work seamlessly. Photocrati not only delivered, it was built with a photographer in mind so it has many great features like copyright protection on images, gallery management, iPad/iPhone compatibility and even e-commerce galleries. I love the clean style and how well it's integrated with WordPress. It was easy to pick a theme and customize it to match my brand. It's also a breeze to now update anything on my site or blog."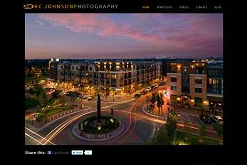 "I'm extremely pleased with the Photocrati templates – I was able to recreate my former LiveBooks site at a fraction of the cost, with more functionality and better SEO performance. Alec Johnson – founder of AC Johnson Photography"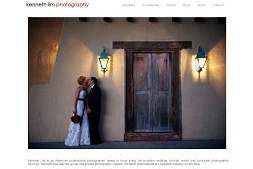 "Easy to use — you can choose different themes. I have bought other WP themes, but Photocrati themes work best to showcase your photography."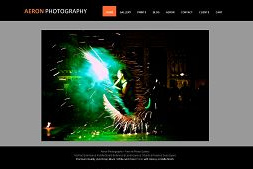 "Photocrati provides you with a complete package ready to be customized easily."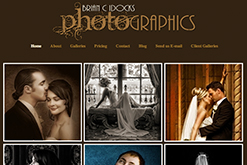 "I read about Photocrati on the internet and started digging for reviews. From everything I saw, it was exactly what I needed! I bought the template and began construction. Within just a few days, I had a working, brand-aware, SEO efficient website thanks to Photocrati that looked as if we hired a designer to do it.
We have integrated our website and blog into one domain and found so many ways to upgrade our website for use with social media and sharing of content that would have been difficult or impossible before."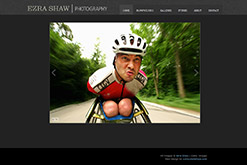 "Photocrati has just the right mix of features, control, and options to quickly build a custom website.
As a web developer and photographer, I want to help other photographers who might not have the time nor the skill set to build a website, yet do need to have control over content once the website is built.
Photocrati is a WordPress theme that does this job well."
• • •
More Testimonials with Links to Real Sites
Scott Cressman
Scott Cressman
www.cressman.ca
"This is the best WordPress platform for photographers, period. It's jam-packed with goodies and has enabled me to realize my vision through easy setup and customization. It's exactly what I was looking for. Thanks Photocrati!"
Paul Reiffer
Paul Reiffer Photography
www.paulreiffer.com
"Having previously been frustrated by the difficult choice between the great 'look and feel' of a Flash site, but the trade-off that results in restricting what devices can actually make use of it; when I came across Photocrati it immediately stood out as the answer to all my needs. The level of customisation that's possible as a result of the WordPress platform, while still making it SO easy to set up in the first place, means I've ended up with a site that behaves in exactly the way I want while keeping all of the great features that WordPress can provide.
As someone who has written sites from scratch, used 'templates' – both flash and HTML, as well as tried to integrate new features into a CMS system, I won't be switching back any time soon!"
Alan Medri
Urban Haven Landscapes
www.urbanhavenlandscapes.com
"Given that I had no experience building websites whatsoever, I was looking for an easy-to-use theme for my company's website. Though I'm a carpenter, not a photographer, I needed a theme in which I could prominently display examples of my work. The endless number of customization options, styles and support have allowed me to create what many have told me is a very professional looking website."
Dave Bassett
Bassett Studios
www.bassettstudios.com
"Love your WP site – features and functions – I had my web-guru build mine – but I can easily add and update and add content myself – love that! Many thanks for a great product!"
Chuck Haupt
Chuck Haupt Photo
www.chuckhaupt.com
"I realized that my site needed a redesign and knew that the WordPress platform was the way to go. I had an idea of how I wanted my site to look, and Photocrati offered the best templates towards that end. Support is some of the best I have ever come across while building the site, along with its continuing upgrades, which made it a joy instead of a burden."
Spencer Herford
Spencer Herford Photography
www.spencerherford.com
"Thank you for making such powerful and easy to use tools for professional photographers to make their websites. I could write about a page on how much easier this makes my life…."
Frances Sims
Frances Sims Photography Services
www.fs-ps.net
"I recently got married and decided that I wanted to change my domain name and website. I've always used one of those 'plug and play' websites that are hosted by the developers. So, all I had to do was change a few settings, drop in the pics — and I was off and running. This go around — I wanted to have more hands on. After looking at a dozen or so WordPress themes, I came across Photocrati. I noticed that Photocrati has a 30-day, 100% return guarantee — so, I went for it. I've never used WordPress before, so there was a little bit of a learning curve there. But thanks to the Photocrati support team, I managed to get my site built within a couple days. I figure that if this novice WordPress user can do it — anyone can (well, with the help of a fantastic theme like Photocrati)."
Melanie Rockett
Michael O'Shea Photography
http://vancouverportraitphotography.com
"Originally the VancouverPortraitPhotography.com site was designed and executed as a flash website, a blog component was attached to the site. Though some matching was done, the blog looked and worked differently from the rest of the site. The site was getting zero notice in the search engines so we decided to convert everything to the WordPress platform, using the Photocrati Theme.
The conversion was amazingly easy and was done in two steps: We first installed Photocrati and transferred over all the blog information, the website information and the galleries. The second step was to do customizations in order to match the design of the original site. The most noticeable customization is the bottom (drop UP) menu.
We are delighted with the results and at how easy the site is to maintain. The ability to protect all the photos so they cannot be right-click copied was a big factor in deciding to use Photocrati. The galleries are a dream!"
Jonah
luxproimaging.com
www.luxproimaging.com
"After trying a number of photography website templates over the past couple of years, it has been a joy to finally settle upon the Photocrati WordPress theme. I tried the flash website templates. They look slick, but are poor for SEO and tablet viewing. Also tried the sites where one pays monthly. There are a couple of good ones out there; however, they do not offer the flexibility and of course one has to keep paying every month.
If you have not tried working with a WordPress site before, try it! Give it a day or two of your time, and you will feel like a pro website developer!
Thank you, Photocrati, for providing my company a template that offers a great combination of ease, aesthetics, flexibility and price."
Mark Spomer
Mark Spomer Photography
www.markspomerphotography.com
"As a professional architectural, luxury real estate and resort photographer I'm very picky about clean and functional. My problem was I looked for months before I settled on Photocrati. Why months? I got into "paralysis by analysis" mode because I also have a background with web design and software creation, so I'm pretty critical when it comes to what's out there. It seemed the price was too good to believe for what this theme offered so I kept bouncing back and forth…
Photocrati's WordPress theme was the ONLY theme that allowed me to present my work the way I want people to see it, and it provided a clean and simple back-end that also allowed me to change the look and feel without major headaches. This allowed me to get my site up quick and play with all the looks before I settled on what I use today. I should also mention their support is impeccable. Always get a response immediately with a solution to any issue I have, every time (even if it's some bone-headed move I've done). Yes, I admit I make mistakes!
If you're bouncing around the sea of 'Photographer WordPress Themes' out there, I'd suggest you quit wasting time, settle in and be happy with Photocrati. You won't regret it."
Bill Maynard
COOL Wildlife
http://coolwildlife.com
"I've been a wildlife photographer for the past ten years. When I began looking into putting together my own wildlife photography website I had zilch, zero, zippo, nil, nada knowledge of html so to say the thought of designing my own website was intimidating would be grossly understated. That all changed when I found the photography website templates from Photocrati. Their templates are menu driven and drag and drop so I didn't need one ounce of html knowledge to get started. With 60 out of the box templates in a variety of color schemes and layouts it was actually difficult to settle on one choice, but too many choices is a good thing. Once you choose all you have to do is drop in your content, it really is that simple. I was up and running with a basic photography website day one. Worth mentioning, if you do have questions along the way they have a tremendous support team that is very responsive and knowledgeable so help is just an email away. My only regret is the three weeks of research I put into choosing Photocrati that should have been spent dropping content into my site. I have done a more detailed review of the Photoccrati offering at http://coolwildlife.com/2012/02/photocrati-makes-photography-website-design-for-photographers-a-breeze."
John Miskelly
John Miskelly Landscape Photography
www.johnmiskelly.co.uk
"I have been designing my own websites for the last couple of years, but could never quite get the look and feel that I really wanted. My attempts included using well known web authoring software programs and, most recently, WordPress themes. Then a friend mentioned they had come across a great set of themes by a company called Photocrati and so I checked them out. I really liked what I saw, purchased the theme and then started to design my new landscape photography website. My key objectives were to showcase my fine art landscapes of Ireland and Scotland along with the option to sell my prints through some sort of e-Commerce functionality, which very few themes offer. I also wanted to produce a regular blog. Photocrati met and far exceeded all my expectations and, when I had some technical challenges, the support team was absolutely marvellous. I would highly recommend Photocrati and I will certainly be using their themes for my other sites, when I begin to redesign them all in the coming months. Thank you guys!"
Flo Minton
Studio InColor | Flo Minton Photography
www.studioincolor.com
"The day I found Photocrati was a very happy one for me, both as a photographer who wanted to create an online store for my work and as a web designer who works to creates site for other artists and photographers. Photocrati is the perfect theme to showcase my work and a simple, easy-to-use e-commerce solution to generate online sales. It is also easily customizable, as you will see when you visit my site! I came up with the idea to setup the theme to make it look like an art gallery. The response to this design has been overwhelmingly positive and my customers have complimented me on how easy it was to find and order what they liked! As a web designer, I also appreciate being able to deliver a stable, feature-rich and well supported product to my clients that they can easily edit and update using the powerful WordPress platform. Oh…and did I mention the their support is second to none? Fast response times, great followup and always a cheerful word! I tried many themes before finding Photocrati and I would highly recommend this theme to anyone who wants to build an easy to manage ecommerce solution built specifically with the photographer in mind!"
Martin Bullivant
Contemporary fine artist
www.martinbullivant.com
"I am an established Photocrati user. I am not a photographer, but a professional artist, a painter. I needed a template and CMS that would enable me to showcase paintings and be flexible, visually impressive (I wanted that 'wow' factor-it sells paintings), easy to use, intuitive and affordable. I tried a whole load of alternatives, but could find nothing better than Photocrati for WordPress. Website solutions for painters are apparently plentiful but everything I tried fell down on one of the points needed-either it was cheap (and crummy looking) or visually impressive (but lacking features under the hood), or powerful (but you needed a Master's in Quantum Mechanics to use it) etc etc. In the end a photography template was needed, I realised, and the best by far was Photocrati. Customer support has also been superb, fast, reliable and personalised. All in all I could not have found a better product. There is a difference to the presentation of paintings, and Photocrati won hands down for me. I will certainly recommend it to others."
William Manning
photovian
www.photovian.com
"I have been using Photocrati for about 6 months and wanted to thank you for designing a great looking and easy to use theme. Everything Photocrati included in the themes were things I looked for over a long period of time. Thanks again for everything."


• • •


What's Included with Photocrati WordPress Themes?
We've packed a ton of fun into the Photocrati WordPress theme.
We know what photographers need and we make things just for photographers. That's why we've included things like
photo-friendly designs that emphasize your images, powerful back end gallery management, beautiful and mobile-friendly
gallery displays, strong copyright protection, and more into the ultimate WordPress photography theme.
Here's a quick list of some of our most popular features:
*Just Updated JUNE 2013!*
NEW: Improved Styling for All Designs.
NEW: All New Design – 10 Stop
NEW: You Can Now Save, Export, and SHARE Your Custom Designs with Other Photocrati Users!
-
All-in-One Photography Website
15 Beautiful, Photo-Centric Starting Designs.
4 Homepage Gallery Styles to Mix/Match with Each Design.
60 Total Homepage Looks Out-of-the-Box.
Powerful Back-end Gallery Management.
Five Beautiful Gallery Displays.
Tons of Options to Customize Gallery Displays.
Built-in Ecommerce.
Extremely Easy Paypal Integration.
Tax & Shipping Options.
IPad & IPhone Compatibility.
Strong Copyright and Image Protection.
Awesome SEO.
Powerful Customization Options.
Options to Create & Save Your Own Designs.
Unlimited Page & Blog Post Creation.
Multiple Page Templates.
All the Power and Flexibility of WordPress.
LIFETIME Rights to Use the Theme.
ONE YEAR of Updates and Support.
A Real, No-Questions-Asked Guarantee.
• • •
WordPress Photography Themes: Why Use WordPress?
WordPress is the fastest growing web platform in the world for a reason.
As a photographer, you have a lot of options. Many photography website templates are based on flash. While flash effects look great, they also cause problems – they load slowly or poorly for many viewers, they're difficult to customize, and they're bad for SEO.
WordPress is now the fastest growing platform for websites and blogs in the world. There are now over 60 million WordPress websites, and that number is growing exponentially with 22% of all new websites now based on WordPress. Generally, there is a trade-off between ease of use, on the one hand, and power and flexibility on the other. WordPress photography themes sit right at the sweet spot, offering a power and flexible web platform that's also easy to learn and use.
Finally, WordPress is an open source platform. Because the community of WordPress developers and users is so large and friendly, you can trust that it will keep getting better and that you can always find answers and solutions. Choosing a photography WordPress theme from Photocrati is like getting two enormous support teams who are always working to improve your site: the Photocrati team and the WordPress community.
Home: WordPress Themes for Photographers
Back to Top