Page Last Updated on September 1, 2014
Join 18,000+ Photographers
Create a stunning photography site today.
Photocrati is an epic WordPress theme for visual artists. It includes over 40 starting designs, built-in galleries, ecommerce, blogging, mobile compatibility, copyright protection, great SEO, and endless customization possibilities.
Or Learn More About What's Included:
40+ Gorgeous Starting Designs
Built-In Gallery Management
Built-In Ecommerce
Thumbnail Galleries
4 Built-In Lightboxes
Slideshow Galleries
Filmstrip Galleries
Blogstyle Galleries
Right Click Protection
Limitless Customization Possibilities
Save & Share Designs
One Year of Updates
One Year of Fanatical Email Support
Over 40 Starting Designs
Over 40 gorgeous designs to get you started, either built-in or freely available
from our Design Library. Switch designs seamlessly with a single click.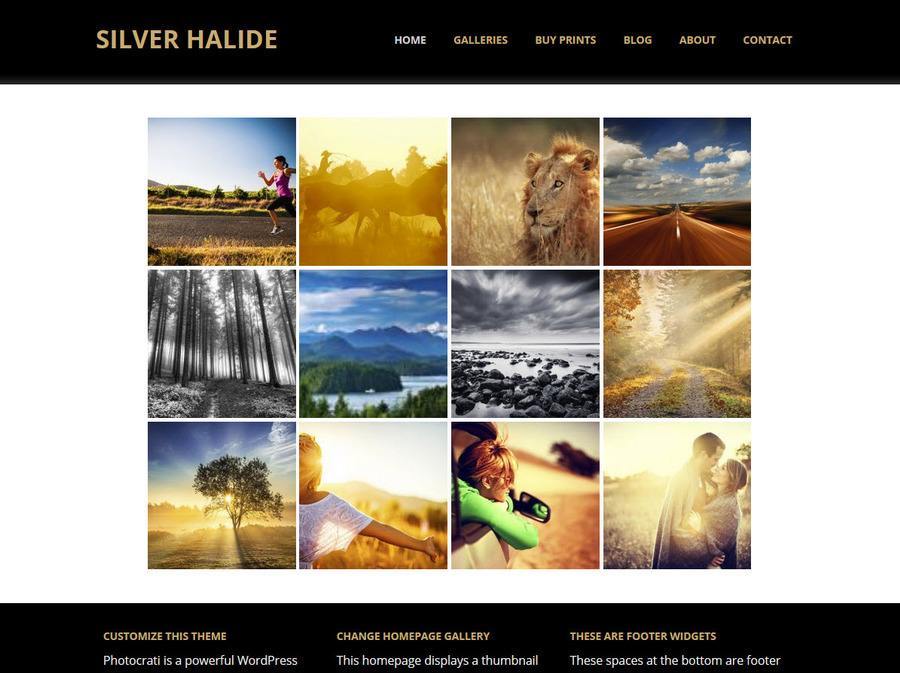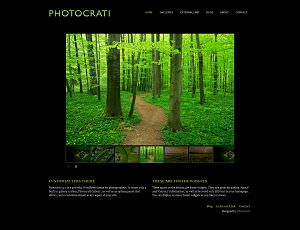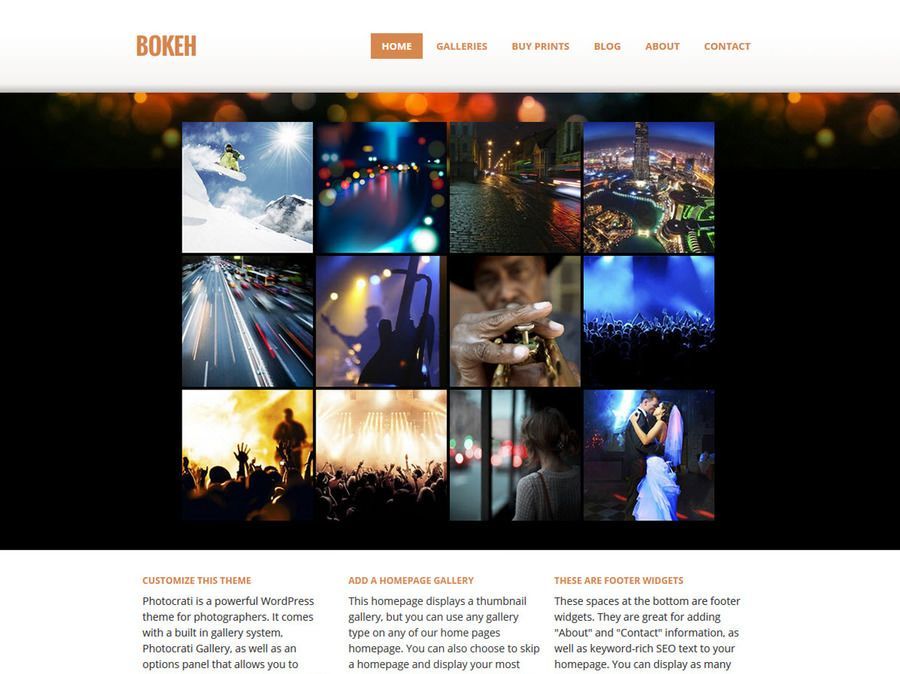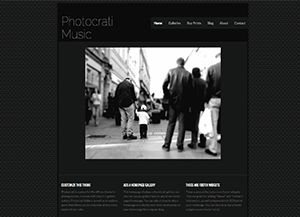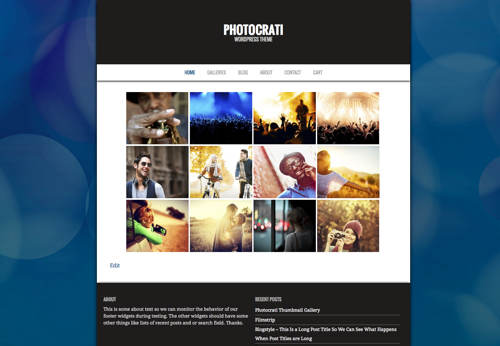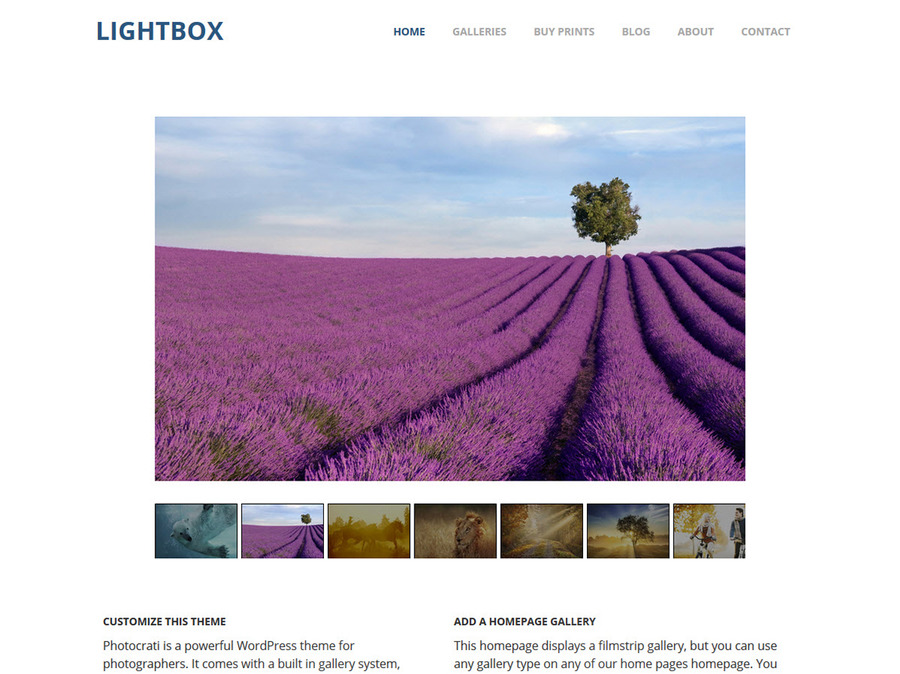 View Built-In Demos
View Design Library
Built-In Gallery Management
Seamless built-in gallery management.
Upload, manage, and display unlimited galleries.
Built-In Ecommerce
Easily sell photos with Photocrati's built-in ecommerce galleries. Integrates easily with Paypal. Add unlimited print options and customize layout and styles.
View Ecommerce Demo
Thumbnail Galleries
Clean, crisp, traditional grid-style thumbnail galleries. Customize thumbnail sizes, borders, thumbnail cropping (on/off), and lightbox captions (on/off).
View Thumbnail Demo
Four Built-In Lightboxes
Open your thumbnail galleries in any of four sleek, built-in lightboxes:
Fancybox, Lightbox, Thickbox, and Magnific.
Slideshow Galleries
Classic, clean slidehsows. Customize size, transition speeds,
transition styles, caption locations, and borders.
View Slideshow Demo
Filmstrip Galleries
Perennial favorite horizontal filmstrip galleries. Customize size, transition
speeds, transition styles, caption locations, and borders.
View Filmstrip Demo
Blogstyle Galleries
Vertical column of large images, common especially for photo bloggers and wedding photographers. Customize image sizes, spacing, and borders.
View Blogstyle Demo
Right Click Protection
Disable right clicks on your website to prevent visitors
from easily saving and copying your images.
Endless Customization Possibilities
Photocrati offers literally hundreds of customization options that allow you customize everything from fundamental site structure and layout to fonts types, colors, sizes, and spacing. Produce remarkably distinctive designs
that suit your personality and branding.
Save & Share Your Designs
Create your own designs via our customization panel. Then save,
export, share, or sell. Or import designs from others.
One Year of Updates
Your purchase entitles you to one year's worth of updates big and small.
Renew at any point after that to get another year of updates.
One Year of Fanatical Email Support
One year of direct email support from the incredible
Photocrati front-line support team.
Buy Photocrati Today
And create a stunning photography site.