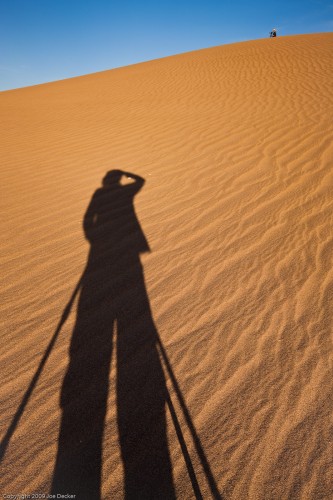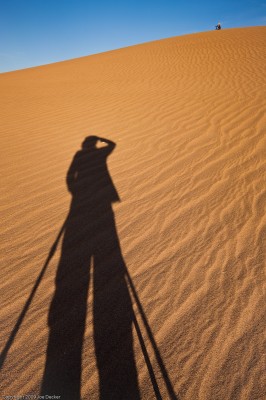 Death Valley National Park is both a famous and challenging place to photograph. A desert, Death Valley is one of the hottest locations in the world with recorded temperatures as high as 134 °F. It also usually features dessicatingly low humidity and a nearly universal lack of shade. The Valley is enormous, over one hundred miles and thirty miles long, often leaving you shooting a long distance from wherever you'll be sleeping.
And yet I keep going back. There's just too many great photographic opportunities there, and even this brief (two or three part) introduction will only give a short taste of what's available.
Let's start with sand dunes.