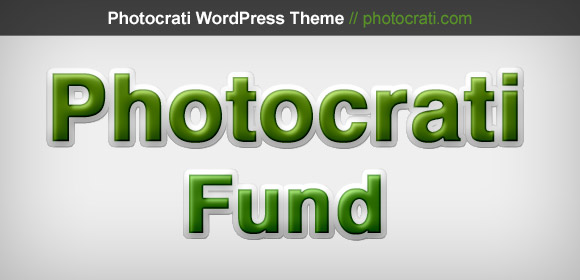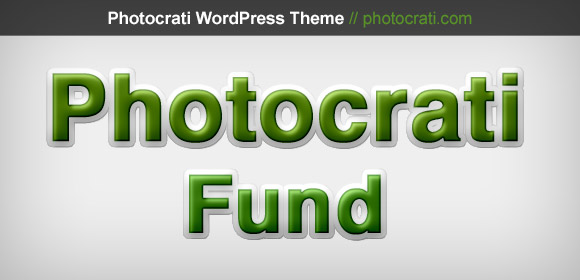 Photocrati is proud to (finally) announce the 2012 Photocrati Fund winner and top finalists. We had an incredible pool of applicants to the fund this year. We are awed by the great imagery and the important projects. We're also very grateful to our judges for continuing to support the photography community through their efforts with Photocrati: Jim Brandenburg, Michael "Nick" Nichols and Steve McCurry. With more than 400 applicants to the grant this year, competition was fierce and judging was a challenge.
2012 PHOTOCRATI FUND RESULTS
Peter DiCampo – 2012 Photocrati Fund Fellow
Life Without Lights — Documentary photographer Peter DiCampo, the 2012 Photocrati Fund winner, focuses on energy poverty in his on-going project Life Without Lights. Around the globe, roughly 1.5 billion people lack access to electricity; almost a billion more rely on inadequate sources. Biomass, such as charcoal and wood or trash, serves as fuel for cooking and heat. Without improved access to sustainable energy, poverty is difficult to escape.
For the next phase of his project, Peter will focus on the devastating health impacts of energy poverty in the remote Bundibugyo District of Uganda. The World Health Organization estimates that less than 10 percent of Uganda's population has access to electricity. In remote and rural areas there is almost no electricity at all. Thick smoke from cooking fires contributes to high rates of lung disease. Clinics have no refrigeration for medicines, and no lights for nighttime births and surgeries. There are no phones to communicate emergencies.
Ami Vitale – Second Place
Kashmir: Paths to Peace – This work follows the brutal conflict in Kashmir and the relatively recent wave of unarmed protests. The work illustrates the resilience of the people: how an old culture survived a war, and how a younger, globalized generation has been shaped by the conflict.
Anna Boyiazis – Third Place
AIDS Orphans in Sub-Saharan Africa– This work highlights the devastating impact of AIDS on children and families, and the hope offered by the peer education efforts of the Jane Goodall Institute, Uganda, to 'turn the tide of HIV'.
Laura El-Tantawy – Fourth Place
In the Shadow of the Pyramids – Tantawy explores Egypt's identity as a nation in transition. Started in 2005, In the Shadow of the Pyramids, has followed the trials and tribulations, the hope and the violence, the time of Mubarak and the looming future. Now, post-revolution, this is a story of a nation reawakening from decades of political, social and economic repression.
Honorable Mentions
Ryan Roco, Attrition of the Mind: The Psychological Effects of Burma's Kachin Conflict; Sean Gallagher, A Fragile State: Climate Change on the Tibetan Plateau; Sitthixay Ditthavong, The Silent Siege (Kachin State, Myanmar); TJ Watt, Northern Vancouver Island's Endangered Ancient Forests; Sven Zellner, Nomadic Children's Bitter Fate (Mongolia); Stephen Boyle, After Conflict: A Hope (Mogadishu); Roberto (Bear) Guerra, La Carretera: Life Along Peru's Inter-Oceanic Highway; Neil Ever Osborne, The Black Turtle Project (Baja California).
The Photocrati Fund, a $5000 grant to support an environmental or humanitarian photography project, is offered to one photographer each year. The aim is to invest in photographers who will have a long-term positive impact. Our goal is to identify outstanding, photographers and to provide the resources necessary to pursue projects that will have a tangible and positive effect on the world. The 2013 Photocrati Fund competition will begin in November 2012 and will run through April 2013. For more details please see the Photocrati Fund webpage.