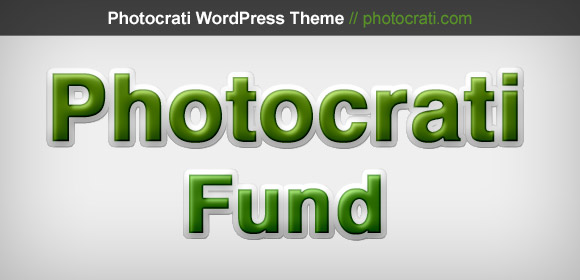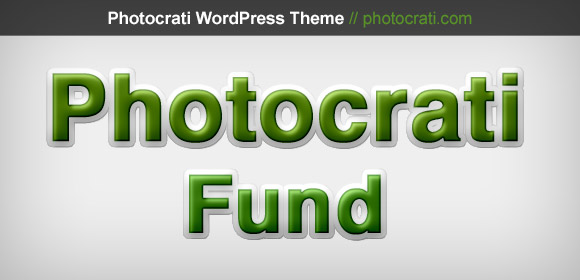 It's our favorite time of year again. Our team is pleased to announce that the fourth annual Photocrati Fund competition is now open.
The Photocrati Fund offers a $5,000 grant to one photographer each year to undertake an environmental or humanitarian photography project. At the completion of the project, the grant winner's images will be displayed as a photo essay on Photocrati.com.
The winner and top finishers are selected by a prestigious panel of some of the world's top environmental and cultural photographers – past judges of the grant have included Michael "Nick" Nichols, Steve McCurry, Art Wolfe and Jim Brandenburg.
We are so honored to have the chance to work with our esteemed panel of judges, and we love the chance to see so many incredible projects from photographers around the globe.
We really believe in the power of great imagery to make a difference in the world. And we are excited to be able to support one Photocrati Fund Fellow each year with a unique upfront grant. We know, from experience, how difficult it can be to secure funding and platforms for photography projects. Our fellowship is part of our commitment to help ensure that important stories get told.
Applications for the 2013 Photocrati Fund competition will be accepted from Tuesday, January 15, 2013 through Tuesday April 30, 2013 (11:59 p.m. Mountain Time). The grant winner will be announced at the end of June 2013.
Grant applicants should submit a one-page project statement (including a rough budget) and bio, along with a link to an online portfolio of 20-30 themed images to: [email protected]. Please put "2013 Photocrati Fund" in the subject of the email. For complete Photocrati Fund rules and guidelines please see visit the 2013 Photocrati Fund page at Photocrati.com.
To learn about Peter DiCampo's winning 2012 project, Life Without Lights, please visit the 2012 Photocrati Fund blog post at Photocrati.com. To view the 2011 winner and top finishers, please visit the 2011 Photocrati Fund blog post.