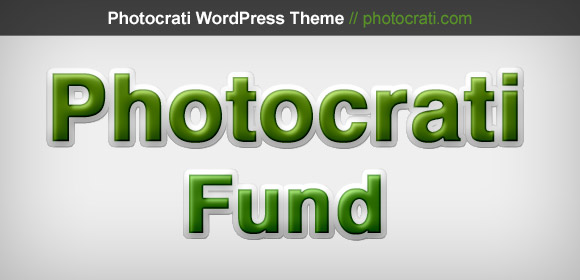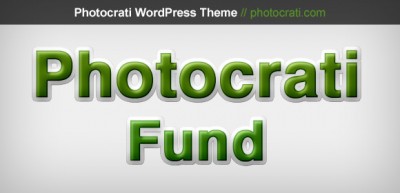 Photocrati is proud to (finally) announce the 2013 Photocrati Fund winner, top finalists, and honorable mentions. This year, more than 400 photographers applied for the grant. We feel honored to have had the chance to review their work. It is inspiring to learn about so many talented photographers engaged in meaningful humanitarian and environmental projects across the globe. From documenting child laborers in Mexico, to covering AIDS orphans in Uganda, to capturing Louisiana's degrading coastline and bayous, applicants impressed us, and our judges, with their powerful imagery and solid applications. We are very grateful to our judges for generously continuing to support the photography community through their efforts with Photocrati: Jim Brandenburg, Michael "Nick" Nichols and Steve McCurry.
2013 PHOTOCRATI FUND RESULTS
Alex Masi – 2013 Photocrati Fund Fellow
Bhopal Legacy — Documentary photographer Alex Masi, the 2013 Photocrati Fund winner, focuses on the longterm impact of the devastating 1984 gas leak from the Union Carbide Indian Limited pesticide plant in Bhopal, Madhya Pradesh. At the time of the accident, the local government confirmed almost 4,000 deaths. By 2006, a government report showed that more than 550,000 people had suffered injuries from the gas leak, many of them resulting in paralysis. In addition to the gas cloud, toxic waste buried near the plant has leaked into the surrounding soils and aquifers and thus the drinking water. Now, thousands of people, mostly poor, suffer from neurological disorders due to this environmental contamination. With this grant, Alex intends to document the work of medical advocacy groups who work to improve the lives of "gas survivors" and to raise awareness about the plight of the people who suffer daily with little recourse for relief.
Ethan Welty – Second Place
Spanning the border between Washington state (US) and British Columbia (Canada),the North Cascades is an iconic mountain range that defines the region both climactically and aesthetically. Conservation photographer Ethan Welty is creating a comprehensive portrait of the range: highlighting its magnificence and biodiversity, while also raising awareness for the need to increase park boundaries. While many assume that the entire North Cascade range is protected, only 504,500 acres are part of North Cascades National Park.
Philippe Schneider
Where We Live Matters – In 2007, the United Nations reported that more than 900 million people worldwide live in slums. Philippe's work documents the plight of slum dwellers in Paga Hill, Port Moresby (Papua New Guinea). Rapid urban development, lack of available land, and high housing costs lead many working poor to build homes in slum settlements. In May 2012, armed police destroyed the homes and structures of more than 3000 people in a forcible eviction. Humanitarian photographer Philippe Schneider works to illuminate the dignity of the human spirit in difficult conditions, and seeks to raise awareness for the complex issues surrounding urban poverty, lack of affordable housing, land tenure, and slum dwelling.
Scott Typaldos – Fourth Place
Butterflies – Humanitarian photographer Scott Typaldos explores the challenges facing people afflicted with mental health issues in Western Africa and Eastern Europe. Many facilities lack adequate funding to provide proper care. Patients are frequently shackled, left imprisoned and isolated. Scott's work aims to highlight human rights abuses and to work toward increasing awareness of, and funding for, those suffering from mental illness in underserved areas.
HONORABLE MENTIONS
Allison Shelley, Not with a Bang; But a Whimper, Kiana Hayeri, The Day I Became a Woman; Marc Ellison, Pain at Sunrise, Regrets at Sunset; Sara Lewkowicz, A Portrait of Domestic Violence; Monique Jacques, Gaza's Girls; Sean Gallagher, Jakarta: The Sinking City; Fausto Podavini, Grand Ethiopian Renaissance Dam; Rafael Fabres, Pacification; Natisha Mallick, Living at the Edge of Life; Benjamin Cherry, The Importance of Natural Corridors
The Photocrati Fund, a $5000 grant to support an environmental or humanitarian photography project, is offered to one photographer each year. The aim is to invest in photographers who will have a long-term positive impact. Our goal is to identify outstanding, photographers and to provide the resources necessary to pursue projects that will have a tangible and positive effect on the world. The 2014 Photocrati Fund competition will begin in January 2014 and will run through April 2014. For more details please see the Photocrati Fund webpage.