Every now and then, I find walking through Home Depot with a cup of coffee, early on Saturday mornings very relaxing. Not sure why, but it just seems to clear my mind. While walking down the toolbox aisle, I spotted the Stanley Mobile Storage Tool Chest and thought, hummmm this could come in handy.I was looking for a better way to cart around and store my studio strobes and at 16″ x 24″ x 15″ it seemed large enough to hold my strobes, and then some. So I pulled out the Home Depot card, extended the retractable handle and wheeled my new strobe case out the door. It fit perfectly in the back seat of my truck so the first hurdle had been cleared. The big test was going to be the equipment.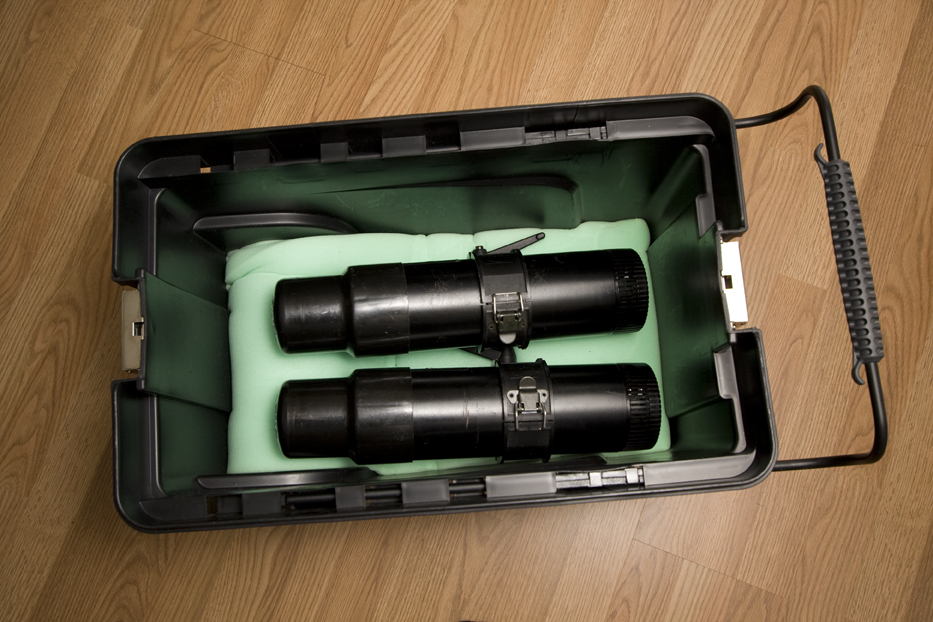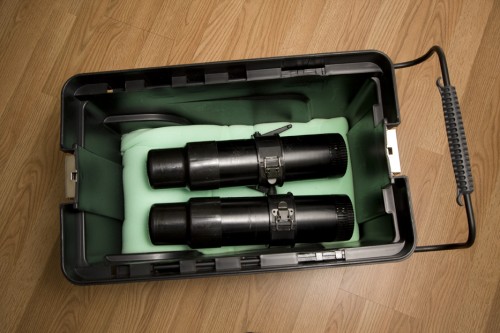 I can honestly say that my two Profoto ComPact 300's, reflectors, grids, cords, and whatever else you can cram into the bottom compartment fit nicely, with room to spare.
It also includes an organizer bin, which holds clamps, my PocketWizards cae and various cords.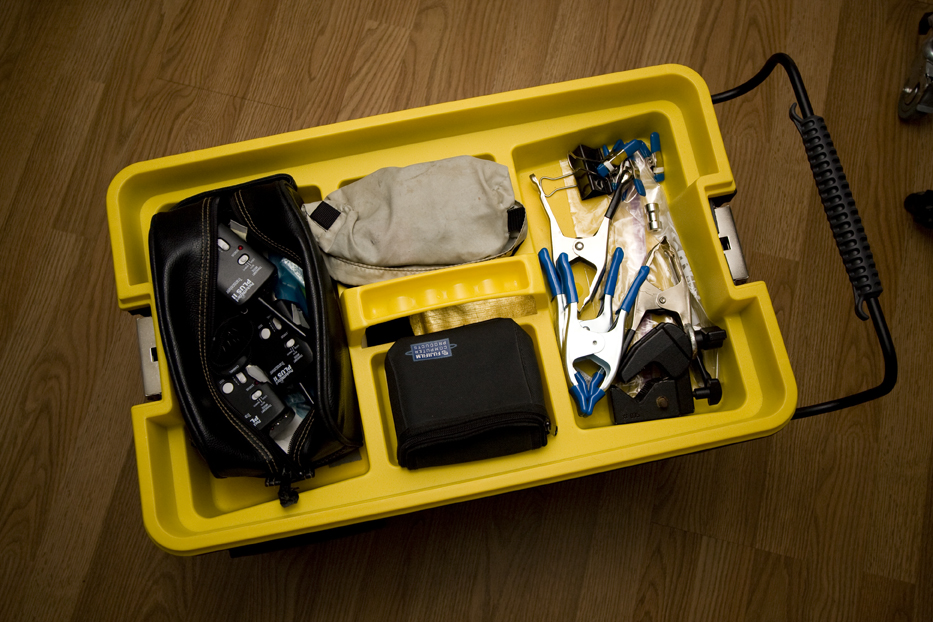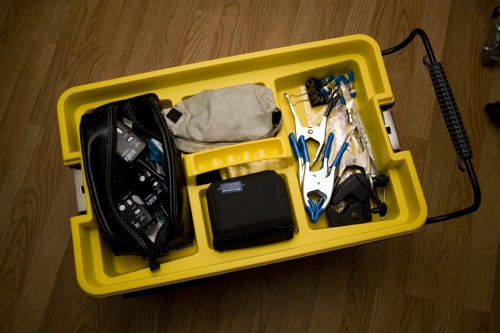 Finally the lid also has two storage compartments, which are perfect for spare batteries, pens and tools. So for a $35 investment I got a real nice travel companion for location shooting. It's strong enough for me to stand on, or it can even double as a bench for your subject. It has a retractable handle, and large tires so it's easy to cart around once you're on site. All I added was some foam lining to the main compartment to protect the strobes but other than that it's been a big help for me as I tend to work solo for most of my shoots. Now, I wouldn't think of shipping this to a location if I needed to travel by air but if you don't have a couple hundred dollars to spend on a Pelican case then this could be a nice alternative.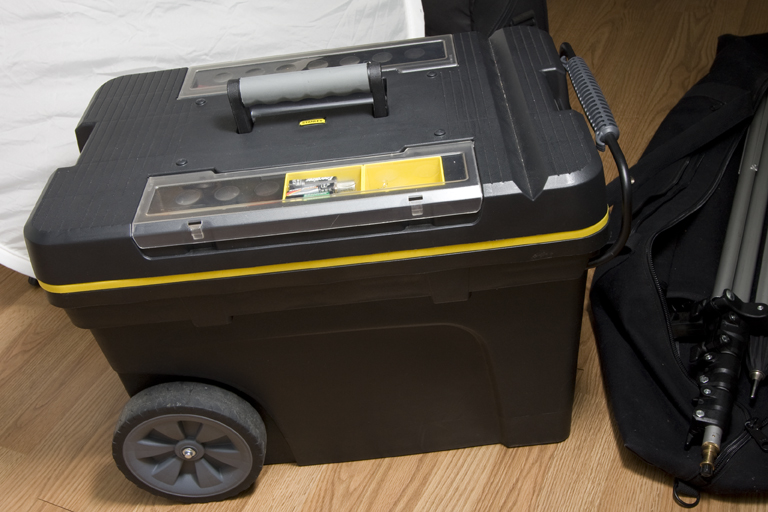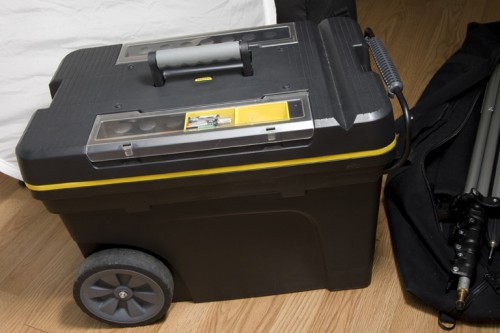 Well, it's Saturday and writing this has produced an urge for another visit to Home Depot – circular saw blade reflectors, perhaps "¦ interesting. I'll keep you posted!