Question
I want to get the fastest memory card for my Nikon D200 for sports photography. However, after doing some research on the Internet, I'm confused. Which one is really the fastest? Several companies claim that they have the "fastest" cards, but the UDMA cards are supposed to be the fastest. Which one should I buy? D.M.
Answer
That's a valid question, D.M., for anyone who uses CompactFlash (CF) cards but also for DSLR owners who use SDHC cards. Before answering however, I need to emphasize one essential point. No matter which camera you use, it's impossible to increase the maximum framing rate by switching to a faster memory card. i.e. If the specifications indicate a top speed of 5 frames per second, you will never be able to shoot at a greater speed (because of a mechanical limitation).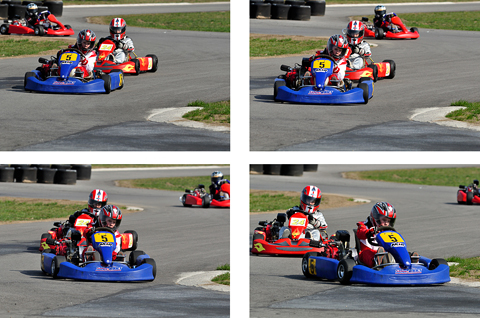 The real advantage of a much faster CF or SDHC card is in greater burst depth: the number of RAW and/or JPEG photos that you can shoot in a series before the camera slows noticeably or pauses for a few seconds. Naturally, a high-speed card can also allow for faster image transfer to a computer, especially if you use a USB 2 or FireWire accessory such as the Lexar UDMA Dual Slot (CF and SD) model Pro Cf Reader Udma USB Reader or the SanDisk ImageMate Multi-Card USB 2.0 Reader ImageMate ® Multi-Card USB 2.0 Reader.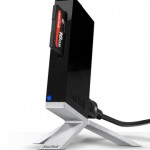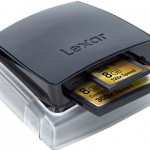 And yes, in the CompactFlash format, a UDMA card–with Ultra Direct Memory Access timing mode, discussed on Delkin Devices–can record data at a higher speed especially if it's a UDMA 4 or higher level card. But that benefit is available only when you use a camera that's UDMA compliant. These include the Nikon D300, D700, D3 and D3x, Sony a100 and a700, as well as the EOS-1Ds Mark III and all newer EOS models that accept CF cards. With other DSLRs, a UDMA card–typically with a speed rating of 300x or higher–will provide no benefit over a 200x or 233x card. Note too that until recently, SanDisk did not label all of their UDMA cards as such.
But here's the bottom line. Based on "minimum sustained write speed" specs, the fastest SDHC card should be SanDisk Extreme Class 10 series (to be available in August). The Lexar's Pro 300X UDMA cards,Lexar Media Professional Series UDMA 4GB Compact Flash 300x and SanDisk's new Extreme IV UDMA series with the 45MB/s label SanDisk 4GB Extreme IV – Compact Flash memory card (SDCFX4-4096-904, Retail Packaging), should be among the fastest in the CompactFlash category. Of course, the technical data for any card may not translate to comparable real-world speed with your own camera. Owners of Nikon and Canon DSLR's should review Rob Galbraith's CF/SD Performance Database of actual transfer rates observed with many cards when used with specific cameras. While Rob's test reports are not always up to date, they should enable readers to identify several brands/series of cards that will provide an optimal level of performance.