It is with great pleasure that we get to share with you our latest theme release.
In July 2020, we launched Photocrati 10, built on our next generation WordPress theme framework, which is faster, slimmer, robust, and more capable than any of its predecessors.
On December 8th, 2020, WordPress 5.6 will be released and updating one of its core third-party libraries, called jQuery, from version 1.12.4 to 3.5.1.
This is a significant change that will affect all WordPress plugins & themes. WordPress 5.7, which is currently scheduled sometime in March 2021, will include more jQuery-related changes. WordPress is quickly moving forward to take advantage of the latest technologies, which is excellent news for all Photocrati customers.
Today, we released an update to ensure that the Photocrati 10 theme is up-to-date and ready for WordPress 5.6 and 5.7. You can update now and not need to worry about compatibility concerns later when WordPress 5.6 is released.
This update to Photocrati 10 will also include 53 of the most popular presets available in Photocrati Pro (version 5), and some new features like a full-page background slideshow. Login to your account now to download the update.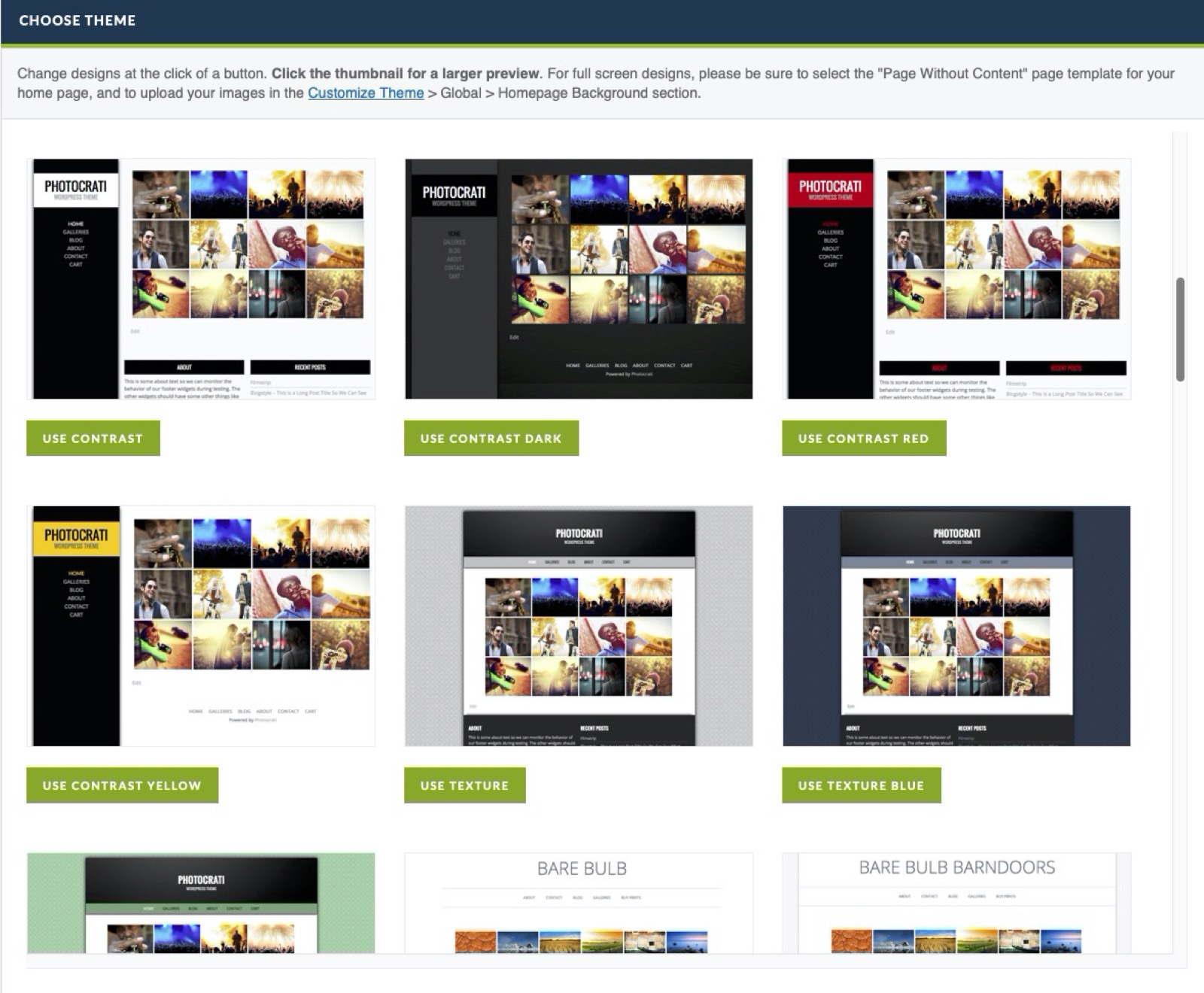 IMPORTANT: With the release of this Photocrati 10 update, we will be discontinuing support for Photocrati Pro 5.0.x. This codebase is based on older technologies that will not work in WordPress 5.6 and later.
We encourage all Photocrati Pro 5.0.x customers to migrate to the Photocrati 10 theme.
Because this is a brand new theme framework, you will not be able to swap out Photocrati 10 from previous versions. However, between the new preset system and the stunning customizer controls, we are confident you can switch to the new theme and have an incredible site in little to no time.
To learn more about the new theme, Photocrati 10, click here.
The theme is immediately available to all current members. Download the theme today to take your website to a new level.
As always, our support team is available if you run into any questions along the way.
Thank you, and enjoy the new theme.
Start selling prints online today
Pick up the Photocrati theme and take advantage of beautiful designs, and NextGEN Pro's incredible ecommerce features and automated print fulfillment.
Changes from 10.0.0 to 10.0.11
### **10.0.11** - 2020.11.04
- NEW: Header Background Image Control
- NEW: Background Slideshow Control
- NEW: Added Classic Presets from Photocrati Pro 5.0.x
- Fixed: jQuery 3.5.1 compatibility
- Fixed: WP 5.6 compatibility

### **10.0.0** - 2020.07.02
* Initial release