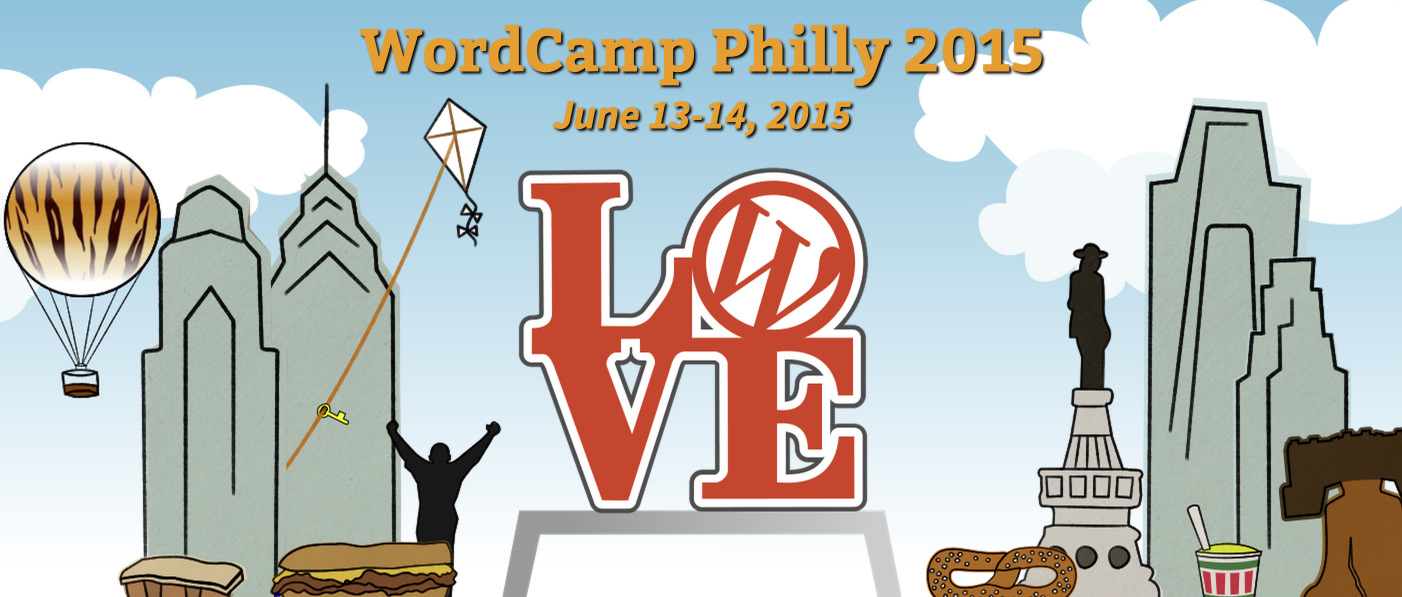 WordCamp Philly is coming up on June 13th and 14th. It will take place at the University of the Sciences in Philadelphia.
The main event with all the the presentations, and the keynote, is on Saturday, June 13th. It's a full day of sessions and panels on a wide variety of topics. Regardless of your area of interest or level of knowledge, you'll find a lot to learn from.
On Sunday, June 14th, there is a 4-hour Contributor Day. As in prior years, this is a less-structured event aimed at somewhat more advanced WordPressers
Light breakfast and a full lunch is provided, at the all for the price of one small donation to the WordPress foundation.  To attend only on Saturday it costs $20.  To attend both days it costs $30.
What's a WordCamp?
WordCamps are casual, locally-organized conferences covering everything related to WordPress, the free and open source personal publishing software that powers over 75 million sites on the web.
WordCamps come in all different flavors, based on the local communities that produce them, but in general, WordCamps include sessions on how to use WordPress more effectively, beginning plugin and theme development, advanced techniques, security, etc. To get an idea of the types of sessions typically seen at WordCamps, check out the WordCamp channel at WordPress.tv.
What about photographers?
We are extremely happy to share that our very own Community & Blog Wrangler, Scott Wyden Kivowitz, has a session at WordCamp Philly.  His talk is called "Start Selling Images With WordPress In Under 10 Minutes".  We think you will really enjoy this.
But although Scott may be the one of the speaker specifically talking about selling images, other topics can greatly impact photographers.  So we strongly recommend to attend if you have the day available and can donate the $20.
Is it worth it?
For sure! Read Scott's writeup on his first ever WordCamp experience. Our NextGEN Gallery support hero, Cais, is also on the WordCamp Toronto organization team.  That shows the love of WordCamps, how great they are for the WordPress community, and how much you can learn from them.
So head over to the WordCamp Philly 2015 site and buy your ticket today.