It's that time of year again. When business start finalizing their expenses, preparing for the new year and so on.
With all that is going on, please take a minute to be thankful for everything you have.  Whether it's family, business, a great job or just being alive.
From the Photocrati Family to yours, we wish you a Happy Holiday and very healthy New Year.
Cheers to 2015!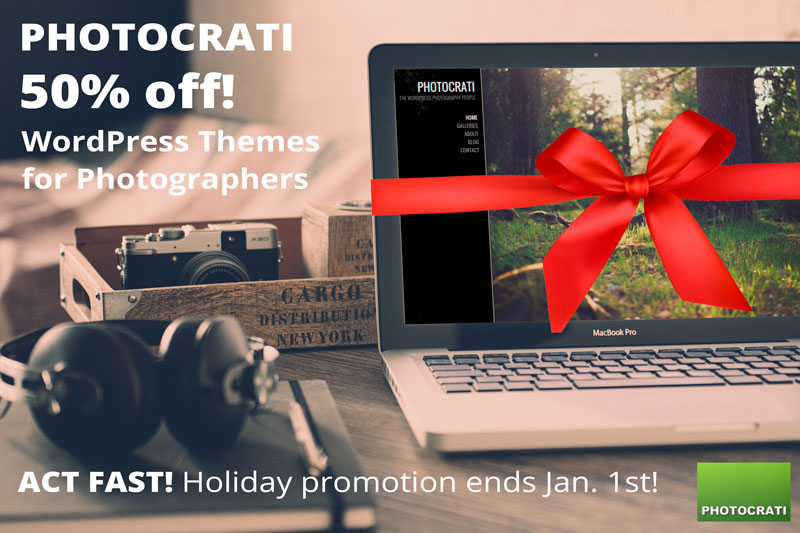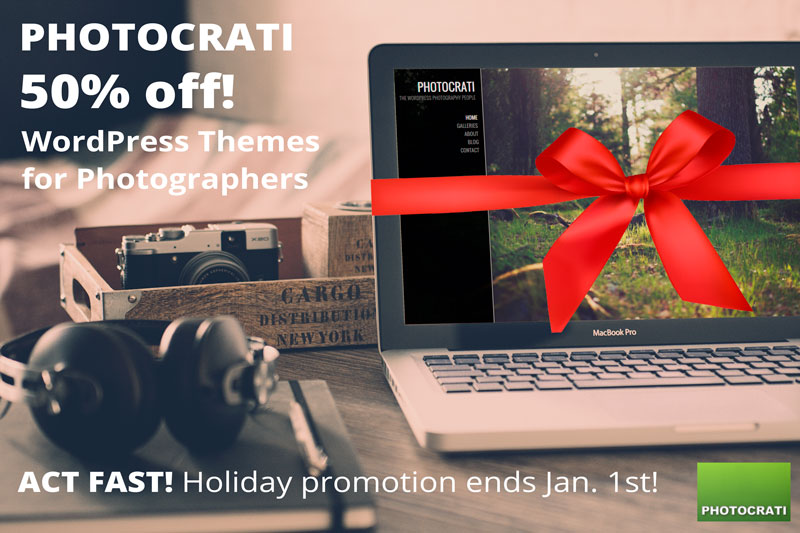 To celebrate the holidays and New Year, we're offering big savings on the Photocrati Theme, NextGEN Plus and Pro. Here are the details:
From the 24th through the 1st, and with no coupon codes required, save 50% Off the Photocrati Theme, making it only $44.50.
You can also save 40% off NextGEN Plus, making it $29 per year and NextGEN Pro, making it $59 per year.
Last, but not least, so we can spend more time with our families during the holidays, support will be closed on Christmas day and New Years day. We will also have limited support hours from the 24th through the 1st.  We will be back in full speed on the 2nd.