It feels like yesterday that Photocrati acquired NextGEN Gallery. Actually it feels like forever! We have been working very hard for over a year now re-designing the free NextGEN Gallery plugin. It's a plugin that has over 7.5 million downloads, and has been a top 10 most popular WordPress plugin for a long time. Now, we have gone through and made the user experience of the plugin easier for everyone. In addition, we have made it possible for users to have endless possibilities for their galleries.
Read about NextGEN Gallery 2.0, it's updates and known issues.
With the new NextGEN Gallery 2.0 also came NextGEN Pro, a premium version of the plugin that includes a variety of enhanced galleries that you see in the Photocrati theme. However, if you look at the NextGEN Pro demos, you will notice some things that are not in the Photocrati theme. For example, the Masonry Gallery and the Pro Lightbox.
Read about NextGEN Pro and what's included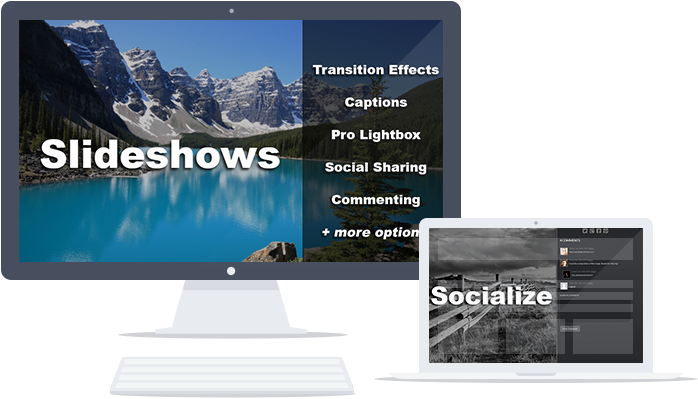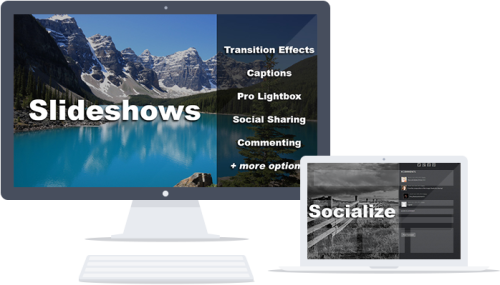 As we mentioned in the acquisition article, we plan to replace the existing Photocrati gallery system with NextGEN Pro. The migration will be seamless and aside from an aesthetic change, you will not know that you are using NextGEN Pro. The merging of Photocrati and NextGEN Pro will be free for all up-to-date Photocrati members. That means if you purchase the theme before we launched the recurring structure then you will have access to the update automatically. If you are part of the recurring structure, then you will have to renew (when the time comes) to get the updated theme with NextGEN Pro integrated.
If you'd like to take advantage of the Pro Lightbox and Pro Masonry display types, you're more than welcome to purchase NextGEN Pro now for $39 and cancel your membership when Photocrati 5.0 is released, which will encompass all of NextGEN Pro's functionality. When you switch from NextGEN Pro to Photocrati 5.0, your galleries will continue to work and all data will be preserved.
I know that's a lot to take in all at once, but we want to make sure you understand that this is a very huge milestone for us and for the Photocrati community. We have a lot planned, and we take your feedback and feature requests very seriously. In fact, the majority of NextGEN Gallery 2.0 was from feature requests by users.
Without further ado, I want to share a note from Erick Danzer, the CEO of Photocrati.
Hi fellow Photocrati & NextGEN Gallery users,

After over a year of hard word, NextGEN Gallery 2.0 is now available in the WordPress plugin directory. Thank you to all the beta testers who provided useful feedback and bug reports. This is an uncommon update, and I just wanted to add some personal notes.

WHAT'S INCLUDED

NextGEN 2.0 includes a completely reworked interface for the NextGEN options panel and for adding galleries to pages and posts. The new Attach to Post interface allows you to customize every gallery rather than having global settings that apply to all galleries.

IF YOU HAVE ISSUES?

We recognize this is huge update to NextGEN Gallery. We've tested it endlessly, and pushed out betas for public testing. Despite all that, an update of this size and scope is going to produce issues, in part because of the enormously wide diversity of environments in which NextGEN is used (NextGEN will be updated on 100,000 WordPress instances within the first week).

We – and I personally – are very committed to monitoring, responding to, and resolving issues. As always, we'll try to triage within the support forums to focus on bugs that are either:

a) serious or
b) affecting large number of users

But we'll be more present in the forums for the next month or two than we generally are to ensure we're on top of things.

Users should also expect relatively frequent updates in the next month or two as we track down these issues.

You can see other notes on what's included below.

Thanks very much,

Erick
Founder, Photocrati
For NextGEN Gallery 2.0 support, please visit the WordPress forum. For NextGEN Pro support, there is a support system only available within each user's account area.
Finally, we'd like to say thank you as well for your feedback and support. We can't wait to share future updates with you. Please feel free to comment below with more of your feature requests because the road ahead involves you. As always we will take your feature requests and address the most popular ones.
-Scott