The Walking Dead is a television show on AMC. The show is the most realistic film with zombies ever made. (for how realistic zombie movies can be)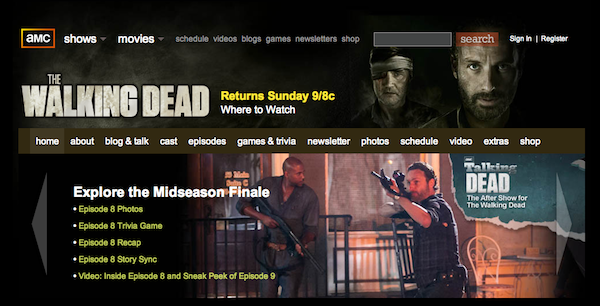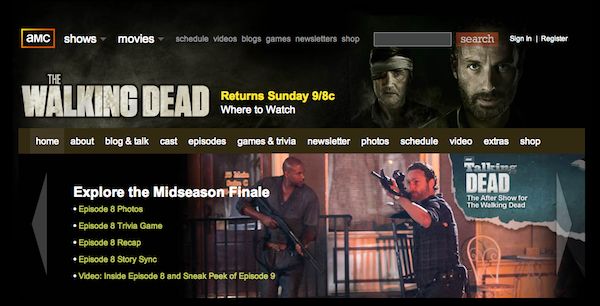 While catching up on some of the episodes, I had one of those "ah ha" moments, and thought I'd share them with you.
You see, The Walking Dead reminded me of a few photography and photography business things. So here goes.
The story matters, so be sure to tell stories when blogging, because stories make things happen.
Relationships matter, so stay in touch with them during the highs and lows.
Shadows can create dramatic results, so let the details go.
Don't give it all away. Save some of your story, or advice for future content or campaign.
Have a backup plan. If you're a wedding photographer there might be times when no one in your area is getting married. Your backup might be boudoir or portraits.
Talking Dead (the interview episodes after each show) is like an in-person session follow up.  Don't be afraid to meet with your clients again after their session to upsell and build upon the relationship.
Television shows can inspire some interesting thoughts. Have you been inspired by The Walking Dead or any other show? Please comment to share.
Thanks for reading,
Scott