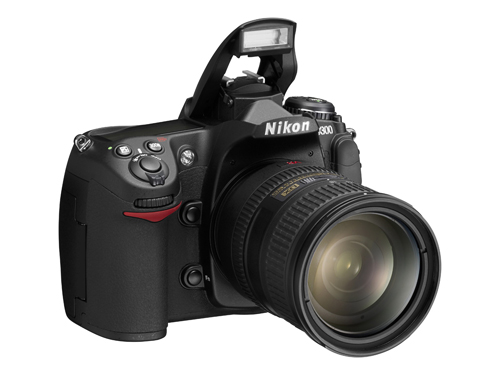 When it was first announced, the Nikon D300 received a lot of media attention because it appeared to be similar to the more expensive, professional D3. And it's true that these 12 megapixel cameras share some technology and features but the D3 uses a much larger full-frame sensor. There are other differences too, so it makes more sense to compare the D300 to its predecessor, the highly-rated 10 megapixel D200. Aside from higher resolution, the primary benefits of the more recent model include a CMOS (not CCD sensor) that can provide Live View, a larger viewfinder and LCD screen, a more sophisticated Autofocus system, greater speed plus extra options for image capture and quality.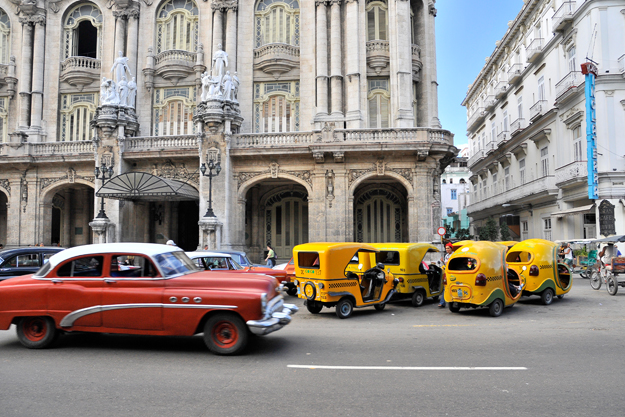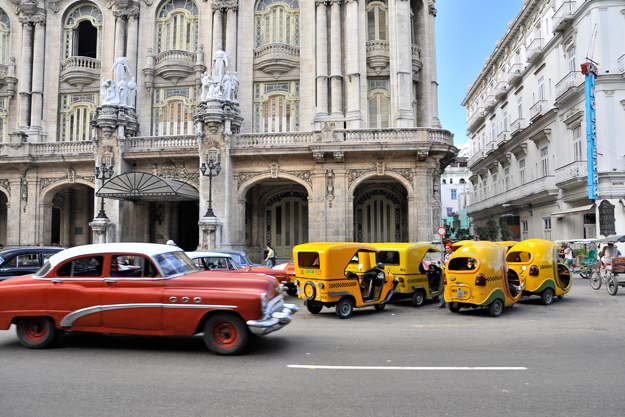 Note: Recently, Nikon upgraded the View NX software, providing additional tools for modification of RAW image files, prior to conversion. See Nikon View NX 1.3.0 for Mac or Nikon ViewNX 1.3.0 for Windows. The new v.1.3 is preferable to the original program, although the optional Capture NX 2 is still preferable in terms of speed and versatility.
Design and Technology
A hefty body with a magnesium alloy chassis, moisture-resistant controls and a rugged shutter mechanism, this semi-professional camera feels great in the hands and immediately inspires user confidence. Turn it on and check out the bright viewfinder and the 3″ LCD monitor with 922,000 dots for a crisp, smooth image display and menu data in a large font. A full set of analog controls is available; they'll be familiar to anyone upgrading from another advanced Nikon DSLR. The electronic menu lists a multitude of items; not all are intuitive but the 400 page Owner's Manual provides a lot of useful guidance.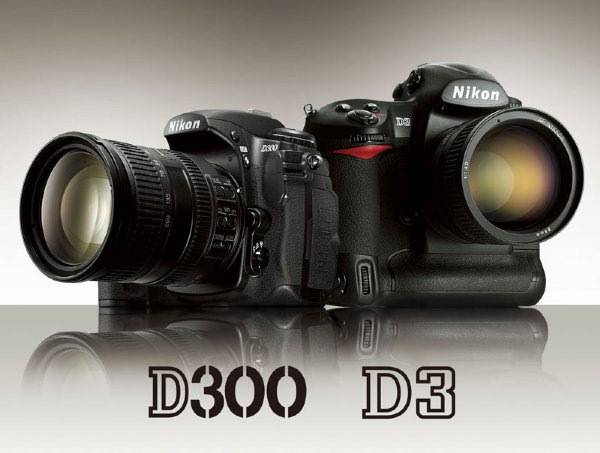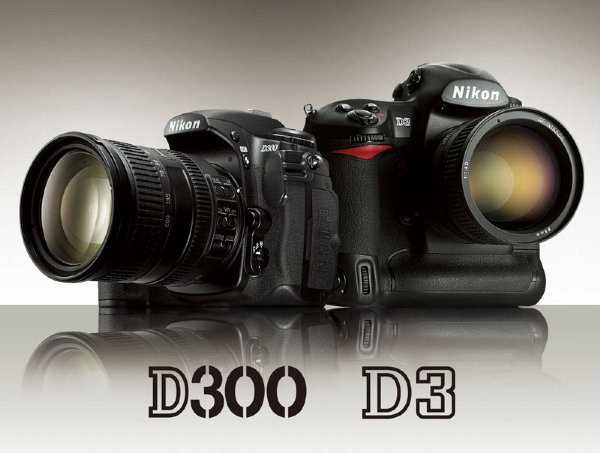 The Nikon D300 is a technological marvel, with a new CMOS sensor with integrated A/D converter and an EXPEED processor that can generate RAW, JPEG or TIFF photos quickly. Thanks to a larger buffer (temporary data storage bank) the camera can shoot numerous photos at 6 frames per second. (Use a 266x or faster CompacFlash for the greatest burst depth.) Add the optional MB-D10 Battery Grip with eight AA batteries and the top framing rate increases to a blazing 8fps, competitive with some professional cameras.
The EXPEED processor can provide Active D-Lighting during capture for greater shadow detail without creating excessively bright highlights; select any of three levels for the effect that you prefer. Chromatic Aberration Correction is applied automatically (except in RAW capture) to minimize "purple fringing" caused by some lenses for optimal image quality. The D300 also employs Scene Recognition technology that combines data from the Matrix metering and AF systems for superior exposures, White Balance and tracking focus.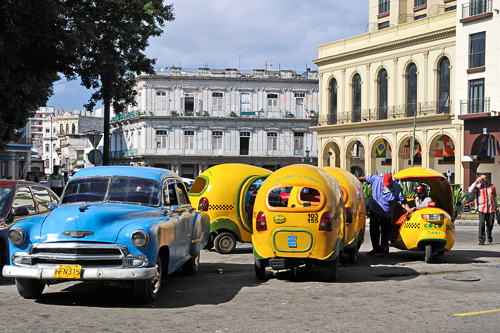 Note: Recently, Nikon upgraded the View NX software, providing additional tools for modification of RAW image files, prior to conversion. See Nikon View NX 1.3.0 for Mac or Nikon ViewNX 1.3.0 for Windows. The new v.1.3 is preferable to the original program, although the optional Capture NX 2 is still preferable in terms of speed and versatility.
The AF system is impressive in general with its new 51 focus detection points, including 15 that are cross-hatched for reliability with any type of pattern. The user can select one, 9, 21 or 51 point mode. Particularly with AF-S lenses and 51-point Dynamic 3D tracking mode, continuous AF is very swift and accurate, with a high success ratio in action photography. The D300 even includes autofocus tracking by color to maintain focus on a subject of a certain colour such as a red car during a race. Combined with the fast framing rate, this makes the D300 useful an ideal choice for sports or wildlife photographers.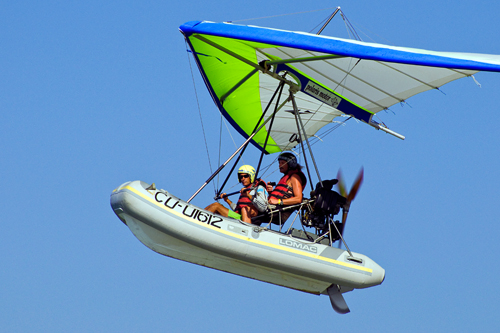 Very convenient to use, the new Standard, Neutral, Vivid and Monochrome Picture Control style options produce entirely different effects. Each mode also offers a full range of overrides for modifying parameters such as brightness, sharpness and contrast. Digital noise is well controlled but the camera allows for setting a higher or lower NR level at ISO 800 and above. Other new features worth noting include a moderately successful self-cleaning sensor for dust reduction, extra features in the Retouch menu in Playback mode plus a utility that allows for fine-tuning AF for more accurate focusing with older AF lenses. A 14-bit RAW option is now available. While this slows the framing rate to 2.5 fps, the images exhibit more detail in the various tones.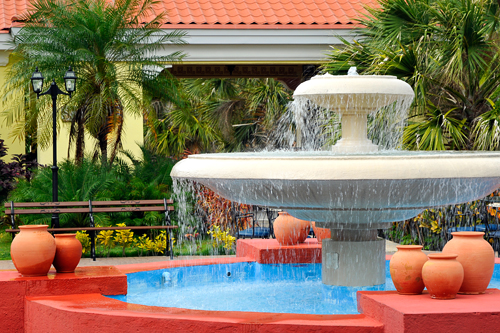 Live View Technology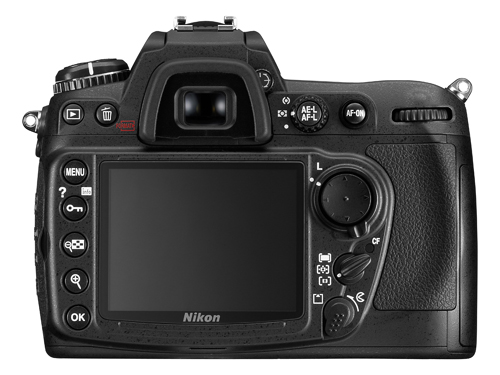 An increasing number of DSLR's provide a real-time preview of the scene but the D300 is one of the few with two distinct autofocus modes. The "Handheld" Live View mode employs the conventional phase-detection AF system, with all 51 points, for quick focus. Granted, there's a lot of clicking and interruption of the display; that's typical because the reflex mirror must be lowered for focus acquisition. Switch to "Tripod" mode and autofocus – using contrast-detection technology with a single AF point — can operate without the need to lower the reflex mirror. Hence, full-time Live View is maintained. Autofocus is unusually slow in this mode, so it's most practical in landscape or architectural photography when using a tripod.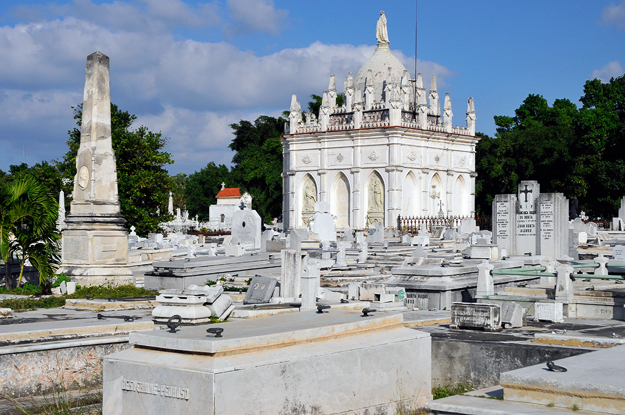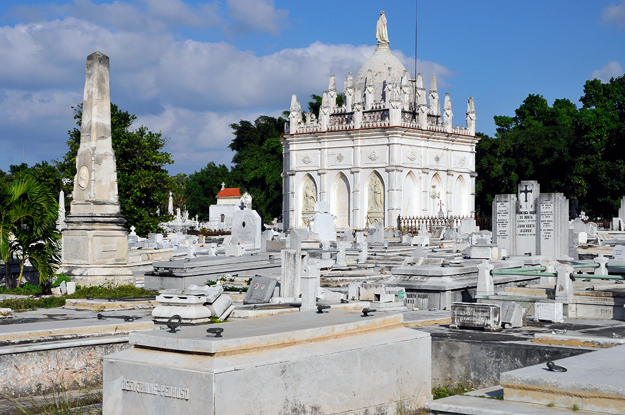 I preferred to use manual focus, with preview magnification for confirming precise focus; that was ideal for "macro" photography, for example. A live histogram (for scientific exposure evaluation) and an articulating screen (for low of high level shooting) would have made Live View even more useful in outdoor photography. Studio photographers should definitely try Live View when operating a remote D300 from a computer, for a real-time preview on a much larger computer monitor, using the optional Camera Control Pro 2 software. Overall, Live View is not as simple, quick or convenient as it is with a compact digicam, but works quite well particularly with manual focus.
Image Quality Evaluation
For initial testing, I used the D300 at default settings: Standard picture style, Auto WB and no exposure compensation. The resulting JPEGs were somewhat soft; for a punchier effect, I simply boosted the in-camera Sharpness and Contrast levels. (Images made in RAW capture are sharper and that aspect can also be adjusted as desired in the converter software.) Because the camera was able to optimize lens performance, the consumer-grade Nikkor 18-70mm and 70-300mm ED zooms produced surprisingly high image quality even at wide apertures.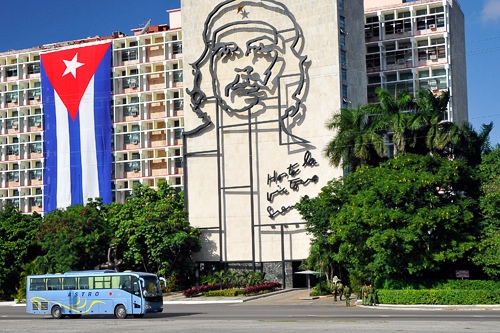 Thanks to the incredibly sophisticated Matrix metering system, exposures were often excellent, even with light-toned subjects. With AWB, the overall tone was not always ideal, but that was very easy to solve with a quick WB override. Colors were remarkably accurate, clean and pleasing. For richer, more vibrant photos of colorful artifacts and buildings in the Caribbean, I simply boosted the Saturation level or switched to the Vivid Picture Style. On the other hand, for portraits, the Neutral Picture Style proved to be more appropriate for a flattering effect. While I did not often in black & white mode, the D300 certainly provided a wide range of features for achieving any desired effect.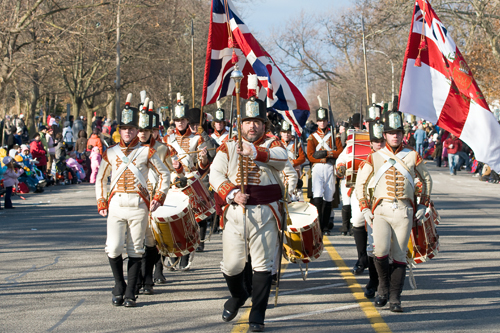 My JPEGs, made at ISO 100 and 200, are silky smooth and very clean; they're close to perfect with a bit of extra sharpening, in-camera or in post-processing. The quality in RAW captures is even better, making this option ideal for those who plan to make prints larger than 13×19-inches. Digital noise is well controlled making ISO 400 a fine choice for all-purpose use; ISO 800 produces images that are suitable for excellent letter-size prints. Even at ISO 1600, the default level for NR works well, providing adequate noise reduction without an excessive smearing of fine detail. As with other cameras, higher ISO levels are primarily intended for problem-solving in dark locations. The highest NR level does provide smooth images but the blurring effect produces an obvious loss of definition.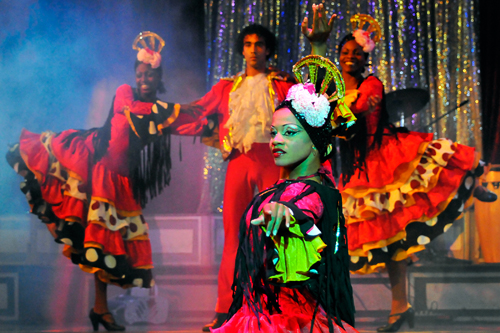 In harsh, very contrasty illumination, the camera occasionally overexposed the brightest areas of a scene. Setting a -0.3 compensation level protected highlight detail while Active D-Lighting produced brighter mid-tones and shadows in my JPEGs. Like any feature of this type, D-Lighting made digital noise slightly more visible but saved a lot of time in post-processing in Photoshop or with the less sophisticated D-lighting function in Playback mode. For those who prefer to make corrections with imaging software, the 14-bit RAW option is an even better bet for more highlight/shadow detail. Processing RAW files with the optional Nikon Capture NX software provides a bonus: the level of Active D-Lighting can be modified so it's just right for any specific image.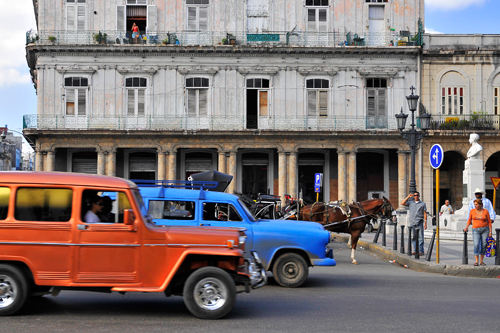 The Bottom Line
During extensive stock photography in the Caribbean and during events such as a North American Aboriginal PowWow, I found that the D300 exceeded my expectations. This camera could do everything I could possibly expect and it was unusually fast and reliable with exceptional performance. Although more expensive than average for its category, the 12 megapixel D300 is packed with valuable features and comes closest to meeting professional standards.
Image quality is certainly competitive in all respects. The unusually versatile AF system is virtually infallible with AF-S lenses. The 8fps continuous drive mode (with the optional MB-D10) should be fast enough for just about any purpose. Aside from numerous primary features, this Nikon model is also compatible with many accessories: a Wireless Transmitter, a GPS unit for recording photo locations, an HDMI cable for image output to an HDTV monitor, Camera Control Pro software for remote control from a Mac or PC, manual focus lenses (with some limitations) and multiple Speedlights for wireless TTL flash photography.
Some of those extra options will most likely appeal to professionals. If you're a photo enthusiast, you'll probably want to upgrade for the other benefits. While an oversized CMOS sensor may be even more appealing, the 12 MP full-frame D700 sells for about $1600 more than the D300. Admittedly, its larger pixels definitely provide image quality benefits at higher ISO especially, but there's no compelling need for a 35mm size sensor if you own an ultra-wide angle zoom lens. Overall, the D300 is the most desirable Nikon camera — with DX size sensor — that I have ever tested. This model would be a fine choice for any photographer who will take advantage of the 12MP resolution, exceptional performance, great versatility and its rugged, weather resistant body.
Get more information and user reviews for this camera from Amazon: Nikon D300 DX 12.3MP Digital SLR Camera (Body Only)
Specifications – Nikon D300
Sensor: 23.6 x 15.8mm CMOS 12.3 megapixel (4,288 x 2,848) effective; 3:2 aspect ratio
Processor: EXPEED with 14-bit A/D conversion; Lateral Chromatic Aberration Correction and Active D-Lighting; Scene Recognition System
Lens Mount: F-mount for all AF lenses and with limitations, manual focus AI or AI-P lenses; 1.5x focal length magnification factor
Shutter: Electronic; speeds from 30 sec. to 1/8000 sec. selectable; also, Bulb
Viewfinder: Glass pentaprism with nearly 100% field of view; 0.94x magnification; 19.5mm eye point; BrightView Clear Matte Screen II; on-demand grid lines; diopter correction dial and eyepiece cap
Capture Formats: Numerous JPEG options, TIFF, RAW (12-bit or 14-bit), RAW + JPEG
White Balance: Auto and 7 presets, each with fine tuning, Custom, color temperature (Kelvin), WB Bracketing
Focusing: Manual and TTL phase detection AF; 51 point AF sensor with 15 cross-type points and 1, 9, 21 and 51 point options, Single Shot, Dynamic and 3-D AF tracking; automatic or manual point selection; EV -1 to +19 detection range; focus-assist lamp; also, contrast-detect (single AF point) AF available in Live View "Tripod" mode
ISO equivalent: ISO 100 to ISO 6400
Exposure Control: Adjustable Center Weighted, 1005 pixel 3D Colour Matrix II and (2%) Spot metering; 0 to 20 EV range; many exposure overrides; histogram and highlight detail warning in Playback
Operating Modes: Aperture and Shutter Priority AE, metered Manual, shiftable Program Image Adjustments: Standard, Neutral, Vivid and Monochrome picture styles each with parameter adjustment options (filter effects in Monochrome); user selectable NR for long exposure and high ISO; AdobeRGB or sRGB color space selectable
Post-processing Options: D-Lighting, Red-Eye Correction, Trimming, Monochrome effects, Filter Effects, Color Balance adjustment, Image Overlay, Side-by-Side comparison
Drive Modes: Single shot, Continuous framing to 6 fps (8fps with accessory), self-timer
Flash: Built-in i-TTL flash; several flash metering and mode options; flash exposure compensation; flash sync to 1/320 sec.; certain Speedlights support High Speed, Wireless TTL Flash Color Information Communication, modeling flash and flash exposure value lock
Other: Moisture-resistant body; magnesium alloy frame; fixed 3″ wide-view LCD monitor (920,000 points); Live View with MF or two types of AF; depth of field preview; reflex mirror pre-lock; automatic sensor dust removal system; histogram plus highlight warning available; orientation sensor; 48 Custom settings; DPOF compliant
Storage: CompactFlash or Microdrive; UDMA card compliant
Connectivity: Compatible with USB 2.0 Hi-Speed, video and HDMI (HDTV) output, PC cord, remote control and GPS and Wi-Fi accessory
Power: Rechargeable Lithium-Ion EN-EL3e Li-Ion battery; optional AC adapter and Multi-Power Battery Pack (grip) MB-D10
Dimensions/Weight: 5.8×4.5×2.9 inches; 1.82 lbs.
Average Street Price: $1700
Other Recent Digital Camera Reviews on Photocrati
Nikon D700
Nikon D90
Canon Rebel T1i
Canon Powershot G10
Olympus E-P1
Olympus E-30
Olympus E620
Comparison: Full Frame Digital SLR Cameras
–
Go Home – Photography Blog