We are proud to recognize Malin Fezehai as a Photographer for Good.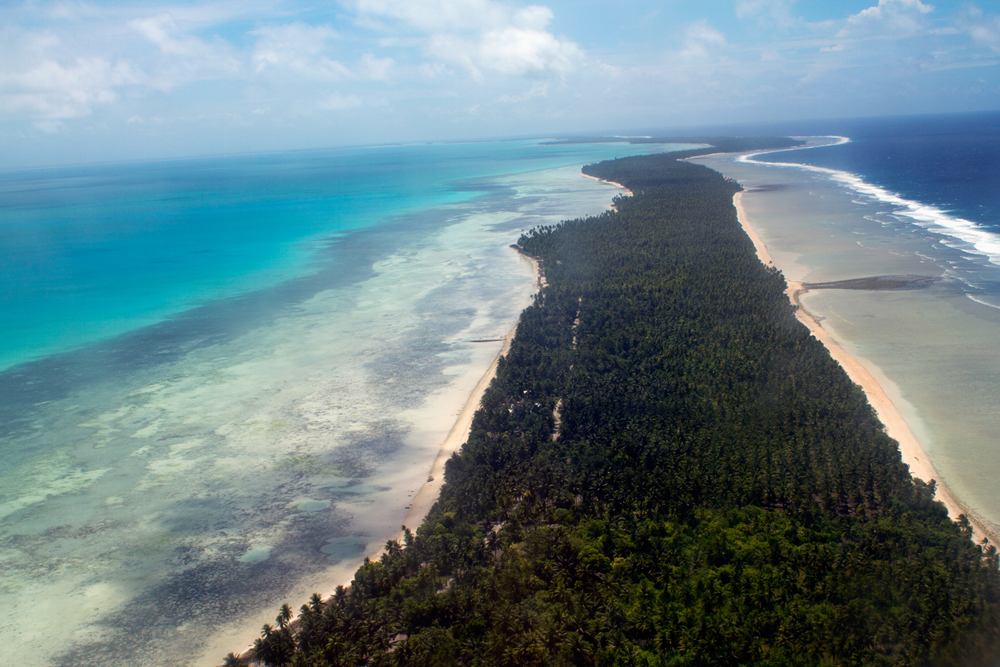 Tell us a little about yourself and your photography.
I started doing photography when I was in high school and I was just taking pictures of my friends. It was the first thing I ever felt that I was good at. When I was 19 years old I packed my bags and went to New York to attend the International Center of Photography. Since then I have traveled and worked in places like Ethiopia, Peru, Sri Lanka, Ghana, and Brazil. My work has focused on marginalized children and the displacement of communities due to poverty, war and climate change. When I go somewhere I try to stay a minimum of two months if possible because I like spending time getting to know the place I am photographing.
What's in your bag?
My camera bag is always packed with my Canon 7D, two batteries, three lenses, two fixed, one zoom, a sound recorder (Zoom H4n) and a spider tripod. I travel with as little as possible but on my travels I always bring my laptop and a good airplane pillow. I also never leave home without a couple reliable hard drives.
Tell us a bit about your work in Kiribati.
Kiribati is a small island nation of 33 atolls spread out in the South Pacific; the area is the size of Alaska but the amount of land could fit within Manhattan. The average height above sea level is about 2 meters and this makes the island very vulnerable to rising sea levels. During my time there I found many destroyed homes and learned that families had to build makeshift sea walls to protect their houses. As a result of the rising seawater, food crops are much smaller and water wells are being contaminated. At the same time the islanders are dealing with the same issues of globalization as the rest of the world: overpopulation, waste disposal and rising number of diabetes cases due to the increase in consumption of imported foods. A once isolated society is now trying to figure out how to adapt to the new problem of climate change while continuing to grapple with globalization, both of which are transforming the way of life and culture across the region.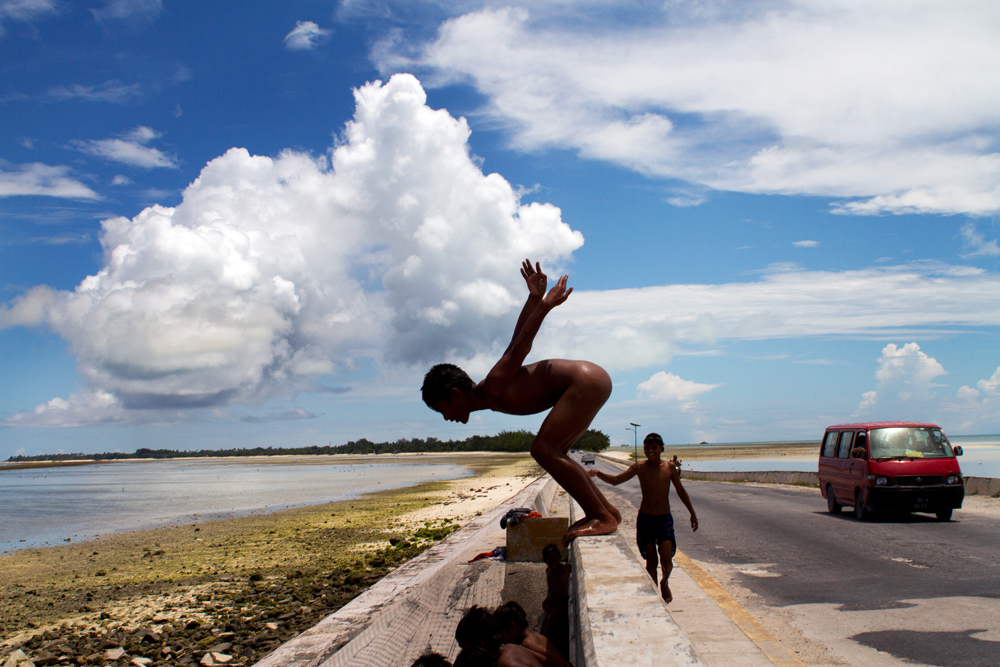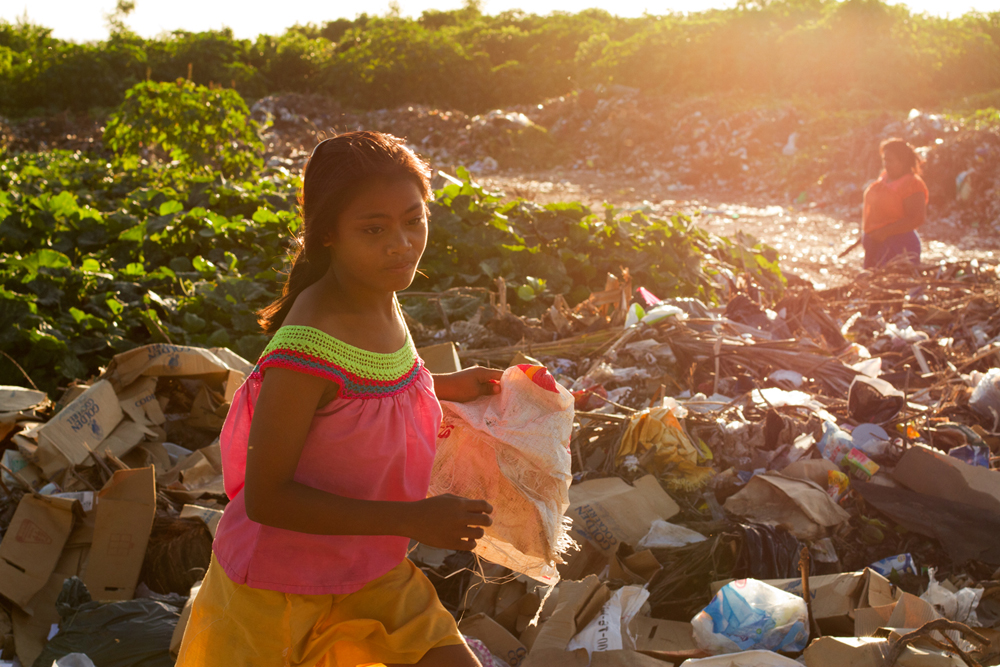 Why is what's happening in this tiny island nation relevant to folks around the world?
"Climate refugee" is a new term of our time, and there are a growing number of people who are being displaced due to climate change and natural disasters. A report by Oxfam last year predicted that 75 million people in the Asia-Pacific region will be forced to relocate by 2050 if climate change continues unabated. What is specific to the islands in the South Pacific is that the options for migration is very limited, that is why I think their story is so important and should be told. It's a region of small nations with very little political capital on the world stage. The question that remains unresolved is who takes responsibility for these people. I do think that public awareness about climate change has grown, but I don't think that people fully understand the mass migration that is underway and that's why I think the situation in Kiribati is very relevant to rest of the world.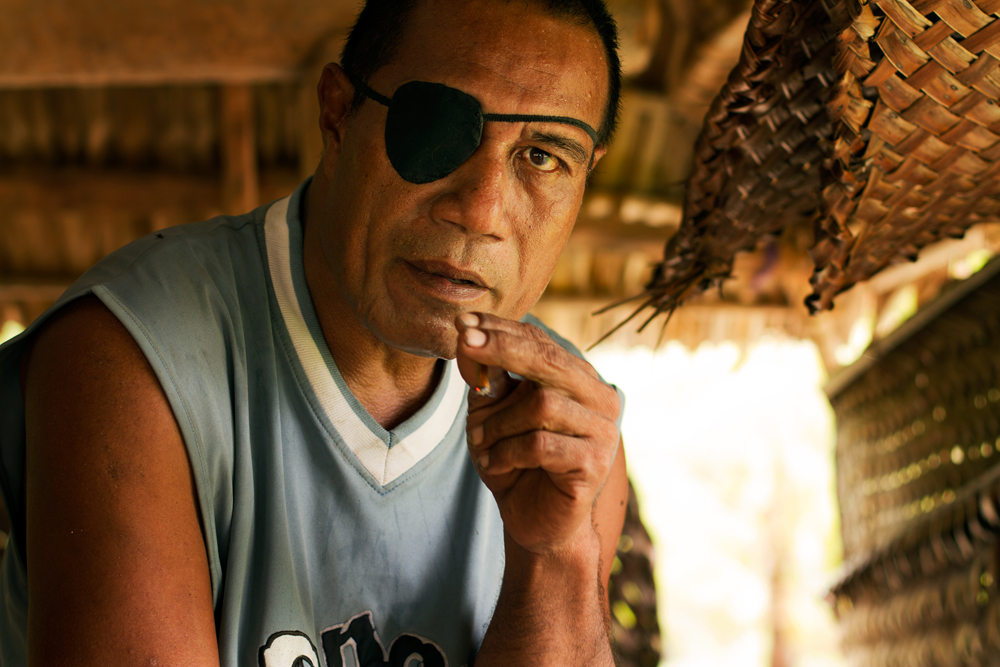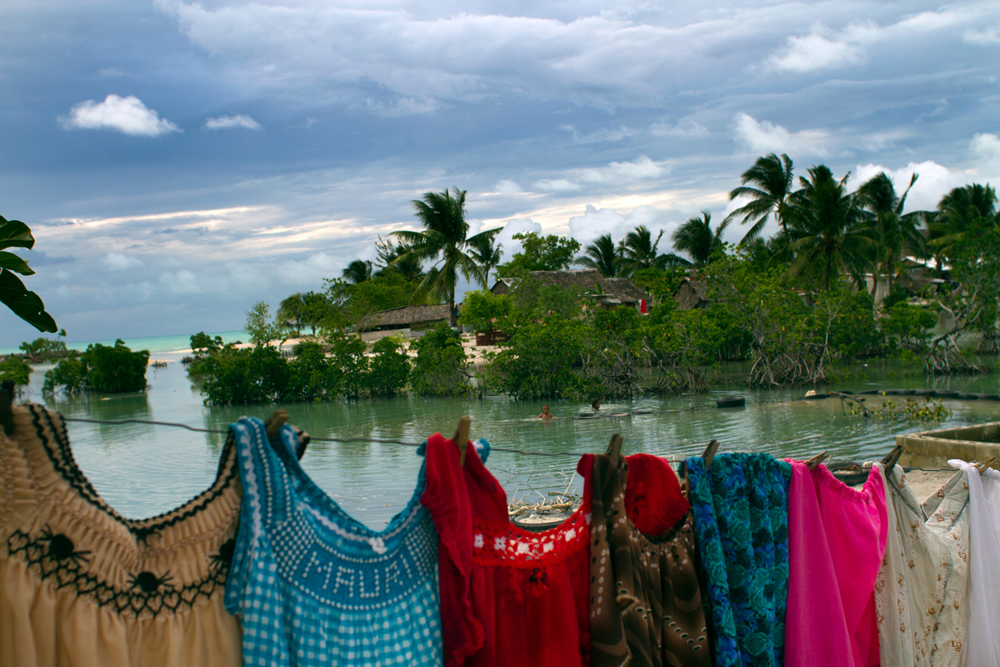 What was it like to be shooting in a place that really might no longer exist in a very short time?
Kiribati by itself is pretty surreal, because when you are standing in Tarawa (the capital) you see the ocean on one side and the lagoon on the other, and I just felt kind amazed at how people have lived on these small plots of land for generations. What you have to keep in mind though, is that the end of Kiribati won't come as a single engulfing wave. Over a period of decades, the 33 atolls of Kiribati will be rendered uninhabitable by flooding, which will ruin homes and the small patches of arable land, poison drinking water, spread disease and drown the fragile economy. So it's a gradual process.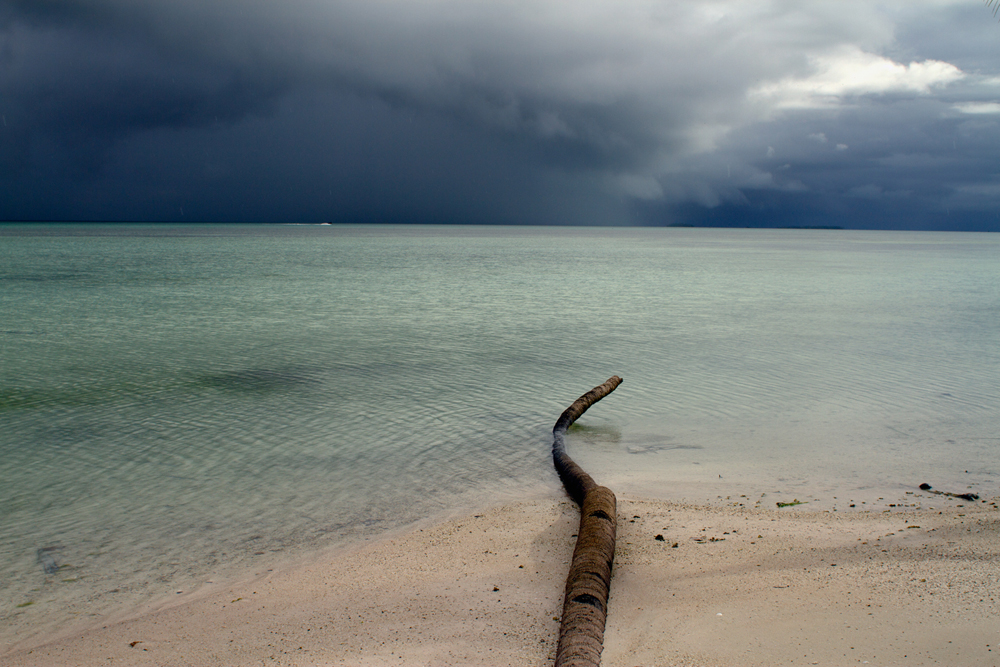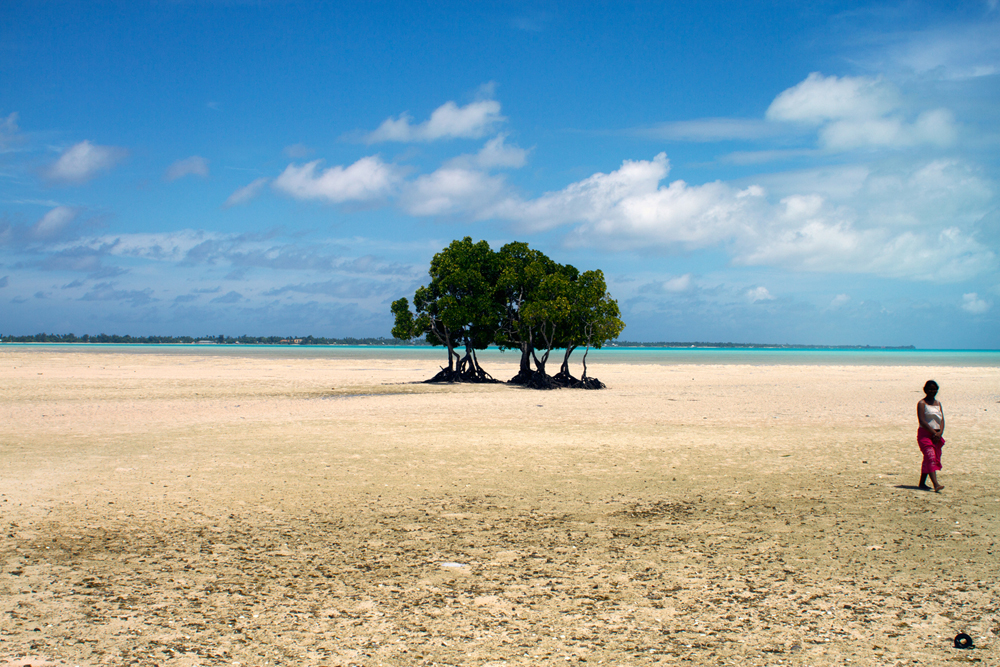 What were some of the challenges of photographing in Kiribati?
There weren't any major challenges, if I would name a few it would be means of communications, like cell phones and internet were not the best, getting ahold of people was a little bit of a challenge, but I would just show up at their doorstep. The roads, when I was there, had been washed away because of the increase of rainfall, many of the buses were just falling apart because they couldn't handle all the potholes, so getting from place to place was pretty time consuming. On the outer islands the was no electricity with the exception of one generator that was on for two hours, so charging my gear and dumping my cards was a bit tricky.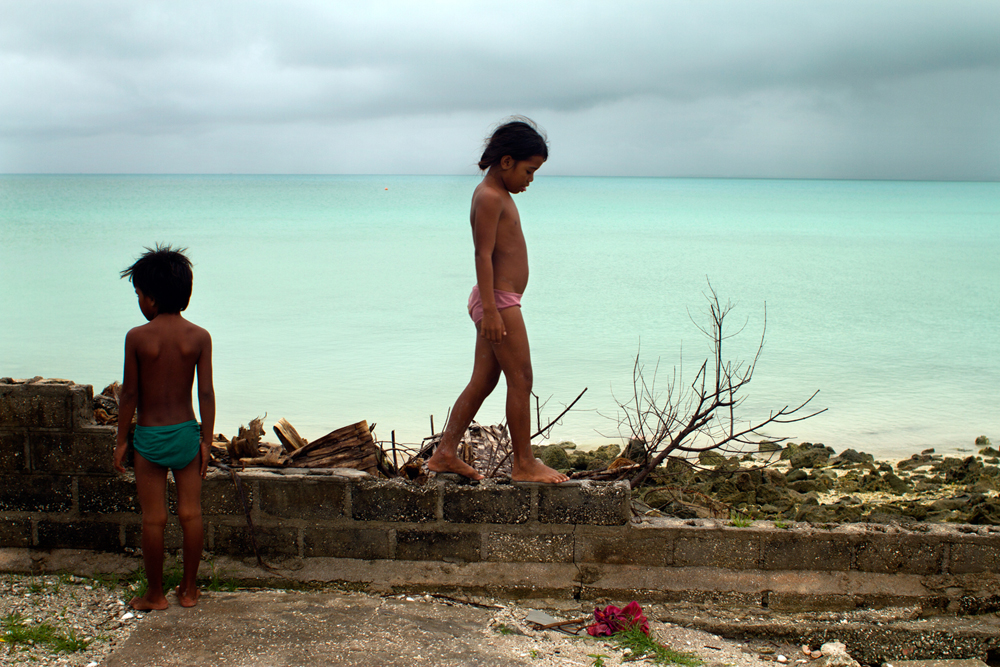 Anything else we should know about the island and the people?
One thing I think people should know about people in Kiribati is that they love their island and their way of life. It's a very family orientated culture and I met very few people that expressed that wanted to leave. A woman I met told me a story about her daughter that was at the American embassy in Fiji to apply for a student visa to Hawaii. She was picked out of the line right away and got her approval, and they said to her "you guys from Kiribati always go back".
What are you working on now?
I am working on a documentary I shot in Kiribati, but it's on a slightly different subject matter. It's about this dance group called "Miss July" comprised of a group of cross-dressing men living on the island. I was so impressed by their courage to express their femininity through dance considering that Kiribati is a very religious society. But because they are better dancers than most women, the majority of people on the island accepted them. When I was there I filmed many of their performances and I promised them I would make a film about them. Lately I have been working on more video projects as well as film editing.
If funding was not a problem and you could work on any project for a year, what would it be?
I would continue photographing in other countries in the South Pacific like Solomon Islands that has become the first country in the Pacific region, and one of four countries in the world, to qualify for a special international fund for projects that help nations gear up for climate-related changes, and in the Marshall Islands that has already lost up to 20 percent of its beachfront. On another note though, there are also several projects I want to do in parts of Africa as well, including a short film I would like to shoot in Massawa Eritrea, in the home country of my father.