Ever wanted a check-list to take away the mystery of starting out in photography? Can't be that easy can it? Sure it can! Here are the top ten things new photography business owners need to know and do when setting up shop.
1. Pick a good name
Once you hit the ground running with business filings to the government and marketing yourself you don't necessarily want to go back to the beginning. Start off with a good name to represent your business and your market. In a creative industry the use of a name connected to your legal personal name is a surefire way to brand yourself from others. Another aspect to consider is researching federal trademarks and local business names to ensure there is not a pre-existing business in play with that name. This does not mean you have to choose to use your legal name but can definitely help lend some credibility and name recognition in your market.
2. Get legit
Getting legit encompasses setting up business structure and securing the required permits to engage in business. Ignoring these structures demonstrates an unprofessional and immature business owner that can bring along many fines and penalties. Each jurisdiction varies on how to set up and maintain your business legally so be sure to check with local laws (Or hire an attorney to do it for you!)
3. Pay taxes
Taxes vary on location but at the core are federal income, state income and state sales taxes. Rates, schedules and methods of remitting vary depending upon jurisdiction.
4. Get insurance
While selecting a business structure that separates out liability for your personal assets, having insurance will help to cement professionalism while protecting yourself and clients. Insurance types include liability, equipment, disability, life, rental/owner property (such as for studios), and other miscellaneous insurances available through various providers.
5. Use lawyer drafted contracts
You've done all this work so far, why put yourself at risk? Contracts are way more than individual business policies. They include contract law principles that are specific to business transactions. Consider finding an attorney that is involved in the creative industry to ensure the business transaction contract you are using covers all areas you need and avoids a basic base-line contract. Search your local state bar websites or ask for referrals.


A word to the wise business person, don't borrow from another. To ensure you know the legitimacy of the contract and the law behind it research and engage in a reputable attorney
6. Set up a website and/or blog
Time to get your web presence going since where is everyone these days? On their computer. Their phone. Their tablet. Your market is connected. Find a website and/or blog set up to display your work and market yourself to your target clients. Both will provide information to your clients and act as an online store-front for your business.
7. Set up social media
Going along with the website and blog presence your business NEEDS to be on social media. The various social media platforms out there provide a low-cost marketing tool with a high rate of return on investment of your time and costs. Miss the boat on social media and you're missing the boat on gaining clients.
8. Define your policies and prices
Before even marketing to potential clients you need to have policies and prices in place. Going along with #9 (know your market) define this information to be able to provide potential clients a full view of your products, services, prices and policies up front. No surprises should be waiting for them. An informed client has a higher probability of a better customer service experience.
9. Know your market
All of this work is no good if you don't define who your market is. Don't just passively market. Get active by knowing who they are, where they are and what they want.
10. Know and control your business costs
Finally, but not last as there is way more to go along with building a business, for this top ten you should know and control your business costs. Having a pulse on what you have to spend and what you need to spend are important to ensuring you're turning a profit. This is a good way to identify leaks and control the prices for your clients.
Photographers Need To Know (More)
This top ten isn't all inclusive of everything you need to get your photography business going but it is a good start. In fact, it's more than a start. Business owners should run through this check-list routinely to ensure they are up to date on all legalities, policies and business aspects to keep a smooth running business.
—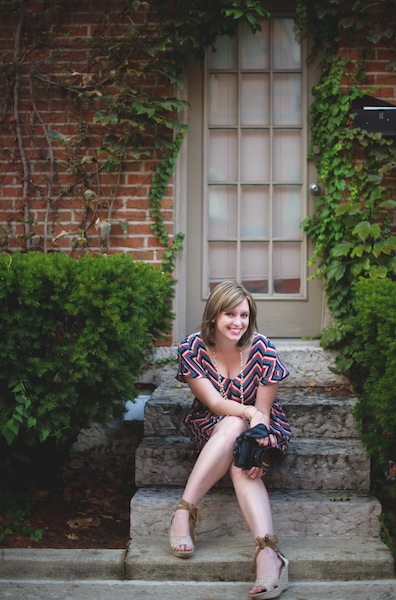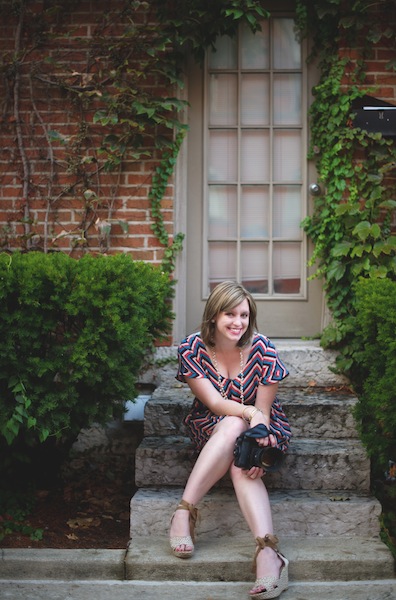 For more legal help for photog's snag The Law Tog's free eBook "The Legal Lens" here.
Rachel Brenke is the lawyer/photographer owner of The Law Tog, a site is dedicated to providing legal, marketing and biz advice to photography businesses with maximum efficiency and results. Through business consulting services and her published book "The Laundry List: A Mother's Guide to Balancing Family and Business" Rachel provides guidance in practical ways for photography business owners to succeed.
Please also join Rachel on Facebook!