Question
I read a blurb on the Internet about the new Class 10 SDXC cards in several brands. This type of memory card sounds perfect: super fast and tons of capacity at 64 gigabytes. Why would anyone want to use any other kind of SD card, except for the high price of the SDXC card? G.R.
Answer
That was certainly interesting news, and the first Extended Capacity cards will be available sometime this spring: Panasonic's Gold SDXC and SanDisk's Ultra SDXC. (Other brands, in various speed classes will follow.)
Do note, however, that the Panasonic cards boast a Class 10 speed rating while the SanDisk SDXC cards are Class 4 rated, or not as fast. The SanDisk  64GB card is less expensive however, approximately $350 versus $600 for the Panasonic product.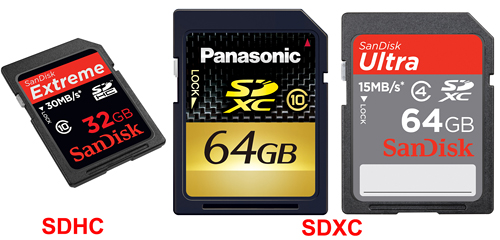 Initially, SanDisk will primarily target owners of video camcorders with their SDXC card. Class 4 speed is all that's required with most such cameras. Panasonic's Class 10 SDXC product – like SanDisk's conventional super fast Extreme SDHC Class 10 card – is more suitable for owners of high resolution DSLRs. It will allow for taking a greater number of shots in a very long sequence and the camera will be ready for more quite quickly afterward. Class 10 speed is fine for shooting video too, more than adequate even for the 1080p at 30 frames per second that's possible with some DSLRs.
A 64 GB card may seem attractive since it will hold thousands of still images or over 60 hours of video. That may be necessary for some pros but you may not want to "put all your eggs in one basket", so to speak. (And frankly, even SDHC cards are available in 32 GB capacity.)
If you were to lose a 64 GB card – or if it became corrupted – think of the number of images or the video clips that you would never get to use. That's why it makes more sense to buy several 8 GB cards instead, to get all the capacity you need.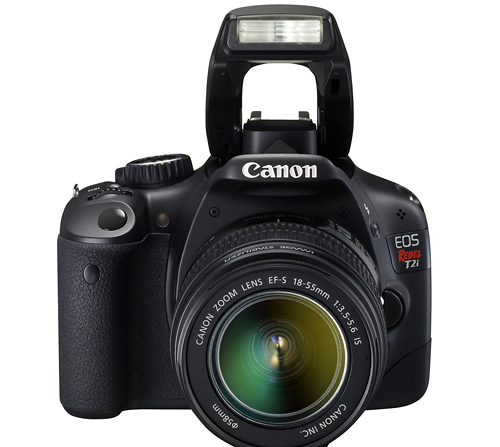 More importantly, there's the compatibility issue. An SDXC card looks identical to an SDHC card but it's formatted to work only with SDXC-compliant cameras. At this time, that includes only the Canon and Panasonic digicams and camcorders announced since Jan. 1, 2010 and the Canon EOS T2i (EOS 550D  in some countries).
Eventually we'll see a lot more SDXC-compliant equipment. But for the near future, SDHC will remain the card of choice for the vast majority of photo enthusiasts. (Of course some cameras use one of the other formats:  CompactFlash or    Memory Stick both available in high capacity versions.)