Are you a photographer looking to sell prints online with WordPress? Whether you shoot fine art, landscapes, or work as a wedding or portrait photographer, being able to sell prints online directly to buyers can open up a great stream of revenue for your business. By selling the prints right on your website, your business can receive more traffic and have an easier time converting viewers into buyers. In this article, we'll take a look at:
How to sell prints online using WordPress
The major features of WordPress's most popular gallery plugin
How to set up NextGEN Gallery
The benefits of "white labeling"
Where else you can sell fine art online
How To Sell Prints Online
There's a number of storefronts and marketplaces for selling goods online, and fine art photography prints are no exception. While you could go with a dedicated online web store, as a photographer you should already have a portfolio website – combining that portfolio site with a store isn't only easy, but can also offer great benefits to both sides of the website.
By using your existing site, you can save time on setup and maintenance, as you only have to go through the setup process once. It also saves you money, as you don't need a separate subscription, domain name registration, hosting fee, or any other associated cost. It also makes things easier to update – by uploading the photo just once to your WordPress image library, you can then access it in multiple places across your site, including your store, portfolio, or even your blog. Also, having a deeper site, full of rich content, also helps your search engine optimization. Your SEO efforts are also multiplied, as improving the rank of your portfolio pages also boosts your potential for sales, and vice versa.
It's clear that setting up your online print sales as part of your existing WordPress website is the best option, but even once you've decided to go in this direction, things can be tricky. You may be asking yourself, do I have to print and mail the photos myself? Do I have to handle payment information? What about sales tax – selling online could mean that you have to deal with sales taxes in many different states and regions? Some options can even charge commissions, taking a portion of each of your sales. If I sell to a variety of clients, how do I manage all these different prices so I don't lose money?
Solving These Issues with NextGEN Pro
NextGEN Pro is a WordPress Plugin that can help you manage all aspects of selling prints online, right from your existing WordPress installation. The plugin offers a variety of features. For automated print fulfillment, your customer's orders are sent right to WHCC, a leading pro print lab, who ships the finished prints right to their door, but white-labeled with your studio's information. In this way, you can leverage their extensive professional print experience with minimal work. If you prefer to use your own lab, you can still manually fulfill orders using NextGEN Pro's powerful ecommerce tools. Also, if you want to sell digital downloads, you can easily do so.
On the business management side, the plugin offers direct integration with Taxjar, an automated sales tax reporting, and filing service. There's also no commission charged, meaning you get to keep the entire amount of the sales, minus the print order cost itself. Shipping can also be automatically handled through the print fulfillment side, making things easy to manage.
If you want to set up a variety of price presets, check out the variety of options NextGEN Pro offers. You can set up an unlimited amount of custom price lists, along with an unlimited amount of options. You can easily configure print and product options, as well as digital downloads. Want to offer a promotional freebie? You can set up a product as a free option with just one field. The same degree of control also applies to digital downloads, where you can set both a variety of prices and sizes. You can also direct your customers to a thank you page, or display the terms of the digital download right alongside the item. NextGEN Pro already offers powerful tools for generating differently sized images, and you can leverage these features to resize and watermark these digital downloads, all while still having the original available for use by the print lab.
NextGEN Pro is as easy to set up as it is to manage, with all the major functionality being configurable right from an ecommerce setup wizard. Furthermore, Imagely offers extensive documentation and video tutorials of how to manage the features of the plugin, all viewable right here.
Guess what!
NextGEN Pro comes bundled with your Photocrati purchase!
How To Setup a NextGEN Gallery and Start Selling
Once you've purchased NextGEN Pro and installed it on your WordPress site, it's easy to get started selling. Just open up the Ecommerce Options within the plugin, and configure a few starting settings.
The general options are some of the most fundamental, covering things like the currency unit prices are displayed in, as well as the default page creation behavior. If you're just getting started, you can set the default ecommerce pages to "Create new", and the plugin will automatically setup your checkout, thank you, and digital download pages for you upon saving the settings.
Next, you'll want to enter your studio or business name and relevant information. This is used to label the print packages your customers will receive, as well as being used to calculate the sales tax, so make sure to configure this accurately.
Under the Email entry, you can configure the order notification your customer receives, as well as notify you of any new purchases. For more on the customization of these emails, including how to set custom parameters within the email, check out our full guide to the ecommerce settings. If instead you just want to get your store up and running quickly, you can leave these messages at the defaults for now.
For payments, you can choose from a variety of options, including PayPal, Stripe, and checks. NextGEN Pro supports a variety of PayPal checkout flows, but PayPal is deprecating some of these in favor of PayPal Checkout. For more on setting up PayPal Checkout, consult our full guide to configuring PayPal as your payment gateway. To get started with Stripe, you just need to insert your public and private keys from your Stripe account.
Once you've got your essential settings configured, you can move on to creating a price list. Under the Manage Pricelists tab, you can configure prices for prints and digital downloads, as well as customize how digital downloads work. You can also set shipping costs as either a flat rate or a percentage of the total cost.
After the price list has been created, you can add it to a gallery, thereby allowing you to sell all the images within that gallery. If you instead want to create a new gallery, rather than reuse an existing one, just go through the process of creating a new gallery, then assign the price list to it via Gallery> Manage Galleries and select to Enable Commerce under Customize Display Settings.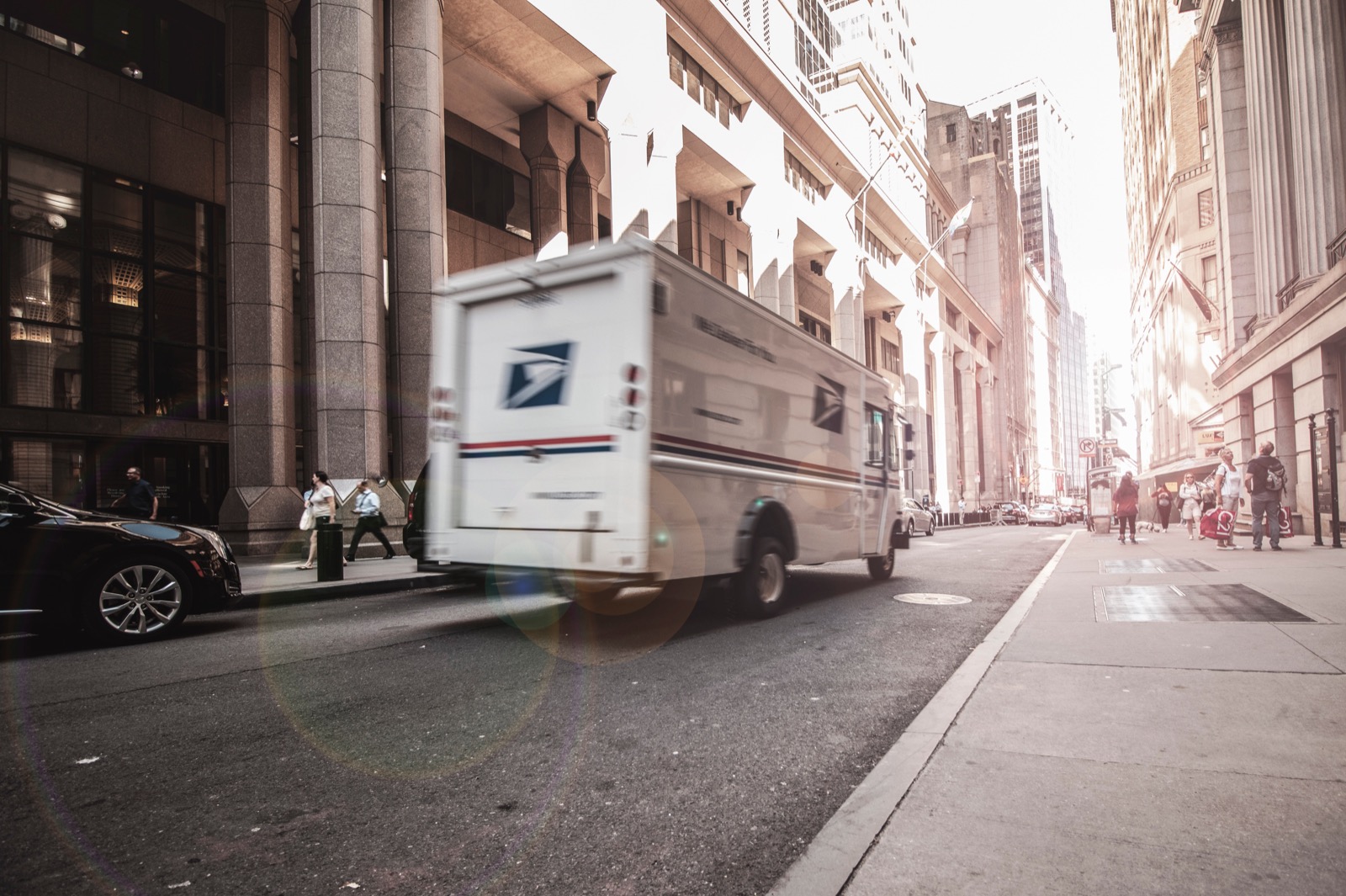 The Benefits of White labeling
One of the most powerful features of the NextGEN Pro Plugin is the automated fulfillment of orders via integration with White House Custom Color. For your clients, they'll experience a seamless, easy ordering experience, while you can easily set your prices and products to offer, all of which are processed, printed, and delivered, without any additional work by you. Furthermore, because this functionality is built right into your WordPress install, your clients never leave your site. This process is also tightly integrated with automated tax calculations powered by TaxJar, the leading sales tax reporting tool.
Where Else Can I Sell Online?
If you're looking to sell to more than just your existing clients, there's a number of marketplaces available. Fine Art America is one of the biggest markets dedicated to selling prints, while Etsy is a massive presence in the arts and crafts space.
Fine Art America offers buyers millions of unique products from thousands of artists, which can be both a blessing and a curse to any photographer looking to get started. Standing out in such a crowded space can be difficult, but if you're successful, there are few other places where you can get your art in front of as many clients at one time. The service offers not only an online marketplace but also a dedicated fulfillment service, meaning you just have to upload and generate interest, while they manage the actual printing and delivery. The service lets you set your prices as a markup over their manufacturing costs, while digital downloads are priced at whatever amount you want, with Fine Art America charging a small premium on top of that.
Etsy is one of the biggest creative marketplaces around, with millions of shoppers and billions of dollars in transactions. For photographers, the business model is a bit different, with each listing being charged a listing fee, and each sale generating a transaction fee and a payment processing fee. For all these fees, however, Etsy gives you exposure to a massive market of buyers.
Hopefully, you've enjoyed this guide on selling prints online. Selling prints online can be a great source of revenue for your business, and the NextGEN Pro plugin makes it easy to list, fulfill, and profit from your print sales, all with no commissions taken from you. For more tutorials and guides on setting up your WordPress site for ecommerce, make sure to follow us on Twitter and Facebook for more updates!
Start selling prints online today
Pick up the Photocrati theme and take advantage of beautiful designs, and NextGEN Pro's incredible ecommerce features and automated print fulfillment.