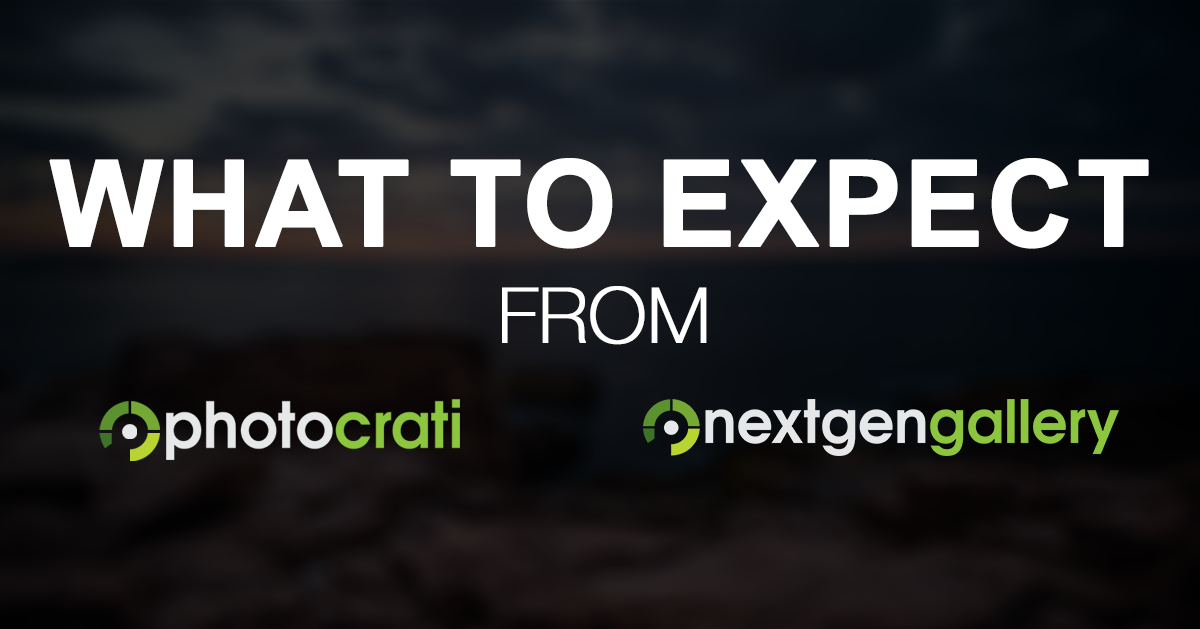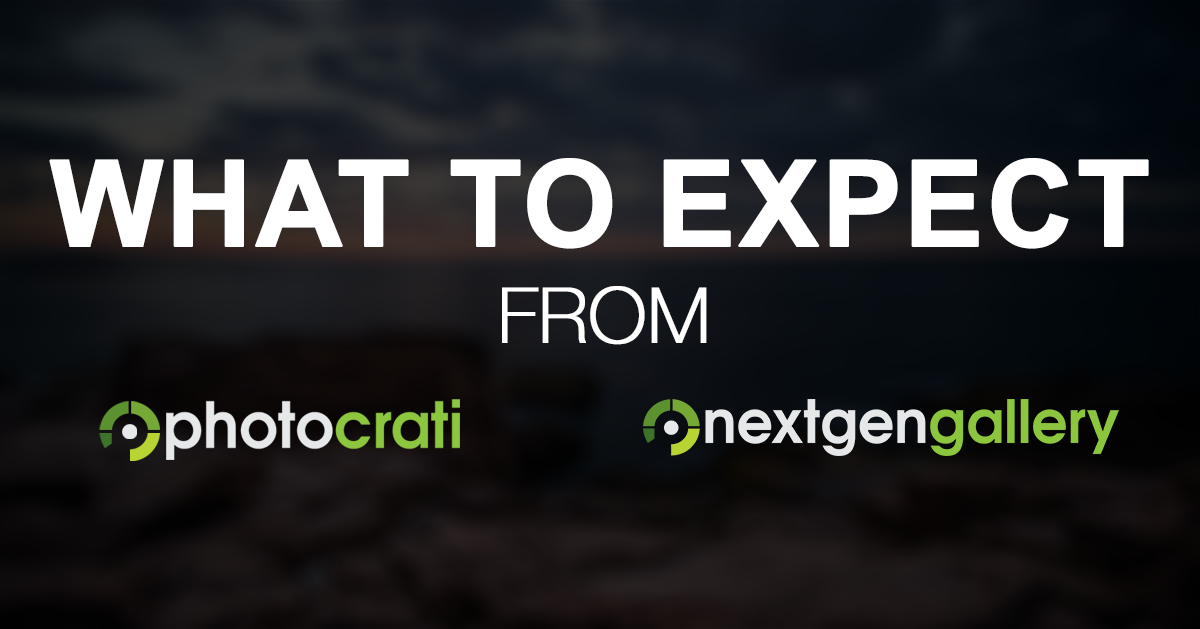 The Photocrati Theme update is now out with all the new fantastic features like extra widget areas, stylesheet caching, blog and home page templates.
So you might be wondering what is up next. We want to share our plans, but before we do you need to understand a little about our company.
History
Photocrati is a small team, with only 3 developers. You can learn about our team here.
For the past few years (since acquiring NextGEN Gallery), we've had 1 developer working on the theme and 2 working on the NextGEN products. In fact, it was more like this:
Photocrati Theme: 1 developer
NextGEN Gallery: 1 developer
NextGEN Plus & Pro: 1 developer
As you might imagine, that slows down development speeds. Even with our developers helping each other out as needed.
(I forgot to mention we're hiring developers!)
Up Next
The next step for the Photocrati Theme is to strip out the ability to create new galleries in the Photocrati gallery system that's built into the theme.
The reason for this is because we will be offering NextGEN Pro to all currently subscribed Photocrati Theme customers with access to Photocrati Pro (aka Photocrati Theme 5.0).
That's a HUGE advantage as the Ecommerce system in NextGEN Pro.
If you don't know what NextGEN Pro is, check out the NextGEN Gallery website.
As you will see, NextGEN Gallery offers a huge advantage also for gallery management and features. There's a centralized system for galleries and albums as well as the ability to manage and insert galleries or albums from any post or page.
NextGEN Pro comes with multiple gallery display types like you've seen in the Photocrati Theme, and then some!  For example, masonry is pretty popular in NextGEN Pro.
The Ecommerce aspect offers proofing, digital downloads, print sales, image protection and much more.
So you as you see, all the benefits of NextGEN Pro (valued at $99/yr) is worth the transition from the Photocrati gallery system.
Ok But Then
If you are still wondering why go through all of this if NextGEN Pro is already done. Why shouldn't Photocrati customers just buy NextGEN Pro?
The simple answer if that you're already paying a premium for the theme each year, and we don't want you to have to pay 2 premiums each year.
But there is also one more huge advantage of you using NextGEN Gallery and NextGEN Pro over the Photocrati gallery system. We are working on integrating with some of the best print labs in the world.
Even better is that that integration will only be available to currently subscribed customers.
So if at any point you cancel your theme (or plugin) subscription then you would lose access to the lab integration, support and updates. But you could continue using the software with self-fulfillment.
For You
Our team is a mix of artists, photographers, painters, coders and just fantastic and amazingly nice people. And we are here for you.
Everything we do for our products is based on the popular requests that come from you.
So we continue to make sure you have a voice to be heard. We want to hear what you'd like to see in the theme in the future. We also want to hear what you want to see in NextGEN Gallery and NextGEN Pro.
So with that, here is how you can voice your opinion.
The Near Future
I started this talking about how our company is structured, in the development side. I also talked about how we are offering NextGEN Pro to all currently subscribed theme customers.
Here is what to expect in the near future…
Once we strip out the gallery system from the theme and offer NextGEN Pro to all subscribers, you will see very little activity on the theme for a while. Updates will mainly consist of any reported bugs that we confirm and also compatibility with WordPress and plugins as needed.
This will continue until lab integration is complete.
We decided to do this so that we can get this huge benefit out to all of our customers, like you.
With that said, we greatly appreciate your patience while we get lab integration complete and out for you.
And if you know any WordPress developers looking for a job, send them our way. Because if we find people that are the right fit for the team it could lead to faster development times and more of the features you want to see.
So within the next couple of months a new theme update will be out there for you. If your Photocrati Theme subscription is currently active then you'll get the update and notice the gallery system removed. So you will no longer be able to create new Photocrati galleries. You will also notice the ability to quickly install NextGEN Gallery and to manually install your own licensed copy of NextGEN Pro.  Cool, right?
New Brand
Along with these changes comes a new brand.  That's right, Photocrati is no longer the brand, but rather just a product we offer.
The new brand is Imagely, and we are very excited to introduce you to it. Under Imagely we'll be offering our NextGEN Gallery, Plus and Pro series of plugins. As well as a full suite of new themes based on the Genesis framework.
We decided to work with the folks at Genesis on Child Themes rather than continuing the Photocrati framework for a few reasons.
For one, coding standards have changed a lot over the years and functionality like what is included in the Photocrati framework is now typically found in plugins. Hence the replacement with NextGEN Gallery and NextGEN Pro for Photocrati Pro users.


The Genesis framework is one of the most popular frameworks available for WordPress as well as being very secure and with a super fast load time.
So we will be building a variety of photography themes built on that framework.
Along with themes and plugins comes hosting. That's right, hosting.
Imagely Hosting is launching soon and it will come with all of our themes and plugins and some extra goodies we will share pre-launch.
We're also planning to start a podcast for photographers, all on WordPress.
Last, but not least, we're working on a variety of educational materials like ebooks, courses and even potentially Lightroom and other post processing presets.
At Imagely we "Dream Big."
Thank you
I want to end this with a huge thank you. Without you, your feedback, and your art, we would not be able to produce the products you're using on your websites.
So here's to you!