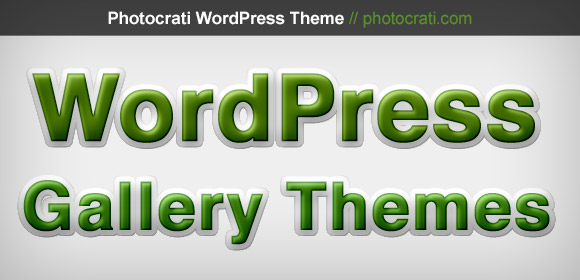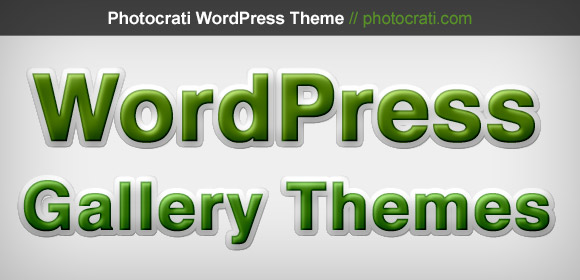 There are a lot of WordPress gallery themes on the market. So you may be wondering what sets Photocrati apart from the competition.
First and foremost, the Photocrati theme is much more than just a WordPress gallery theme.  In fact, in addition to beautiful galleries and management functionality, it also includes:
When looking for WordPress gallery themes, ideally want something with a dedicated tool for managing and displaying your galleries.  Many of the free and premium themes on the market use custom post types to manage galleries.  While this can be effective, it's not something that novice WordPress users might understand.   Photographers by nature are visual people, so having a system that visually guides users through the gallery creation process is important.
That is why the Photoctati theme has its own built-in gallery management system.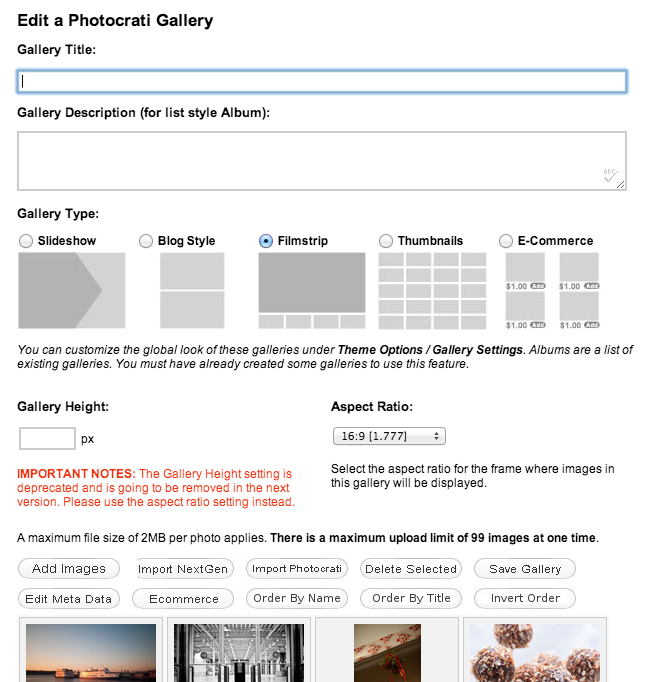 As you can see, the Photocrati gallery management system is extremely simple to understand.
Set your gallery title
Set your gallery description
Pick your gallery display style
Pick your gallery aspect ratio
Upload images or import from NextGEN Gallery
Set Meta Data titles and descriptions for each photo
Set eCommerce options for each photo
By having a gallery management system, users will not have to think about custom post types in WordPress, styling in CSS or finding plugins  With this visual style, it makes Photocrati a great choice for those searching for WordPress gallery themes.
Want to see more?
Thanks for reading