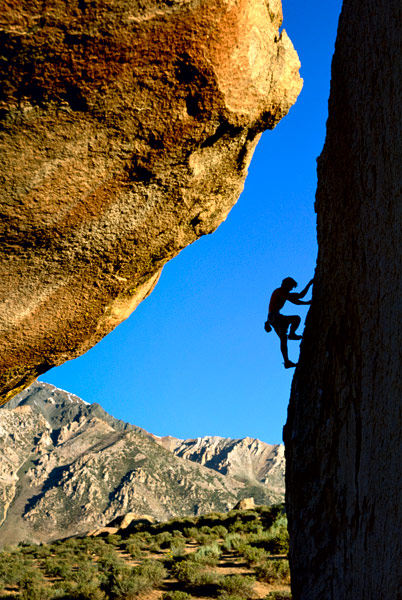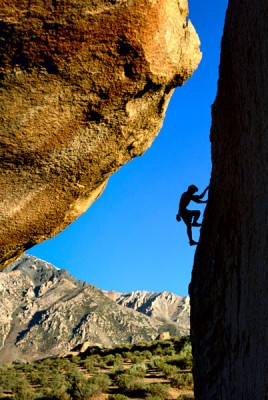 Today over on twitter someone reminded me of something Galen Rowell taught me many years ago, and I realized the subject required more than 140 characters to explain. The basic idea sounds simple to start with: Essentially, after you shoot, the idea is to leave the camera back at some "default" set of settings. In my case, that's typically auto-focus, ISO 100, aperture-priority, f/16, RAW, mirror lockup enabled. (Except when it's something else.)
At first glance that's sensible enough on the face of it. Those are some pretty reasonable "will work with a lot of landscape images" sorts of settings, and having relatively reasonable settings in the camera will reduce the chance that I forget to change some setting (ISO 12800, or f/32) that I won't want on the next shot.
But the benefits of this habit go deeper than that.
Galen took this idea to the next level, in what he described as expert systems for photography. If I know (because I have great habits) that my settings are what I've described above, I can respond more quickly. Imagine that I'm walking down the trail with my camera backpack, and I turn a corner, and there it is. "Celene Dion riding a unicorn through a field of baby animals under a big blue sky", (warning: link is a silly video digression) and I've only got three seconds to get the shot.
It's when the light or situation is fleeting that the "camera at defaults" shows its power. It's daylight, I have a lot of light, I probably don't need a tripod and I don't have time to set one up. I raise my camera to my eyes, glance at the shutter speed, really the only big problem I may have right now is shutter speed, the shot can work if I've got the shutter speed. I check it against the 1/f rule and the motion of the unicorn. Either I can immediately shoot, or I can dial back the f/stop or up the ISO if necessary and then shoot. Either way, I can shoot fast.
The thing to notice here is that I don't have to think about much. I've built a habit that reminds me which of those things I need to check in a basic shooting situation based on the camera already being in a default situation. That "thinking" and adjusting can be done in a second or two, leaving me a full second before the the one-of-a-kind image is lost. Galen's focus on being able to respond very quickly to elusive, momentary light (with or without unicorns) made this a perfect technique for his shooting style.
But there is yet a deeper benefit to these habits as well. If you haven't shot for a while, it takes a few days to clear the rust off your habits and really start making excellent images again. This isn't just a matter of technical perfection or errors, over the first few days of shooting after a break my compositions will show improvement as well. As I get "back into the groove" of my photo habits, I can spend less and less time thinking analytically about my image, which leaves my eyes and mind more open to seeing.
The less I think about technology and technique, the better my compositions and seeing are.
It's not that the technical stuff isn't important, it is, but thinking about it in the process of shooting gets in the way. Realizing this, I've adjusted my work habits not only to include this idea of "defaults" and "checklists", but even adjusted the way I think about exposure, using the histogram to quickly and visually ascertain if the exposure is "good enough" and moving on without overthinking it if it is, leaving me "seeing" rather than "thinking" about the world around me.
Build your own habits, and you might just be surprised at how much it changes your photography, I know I was!