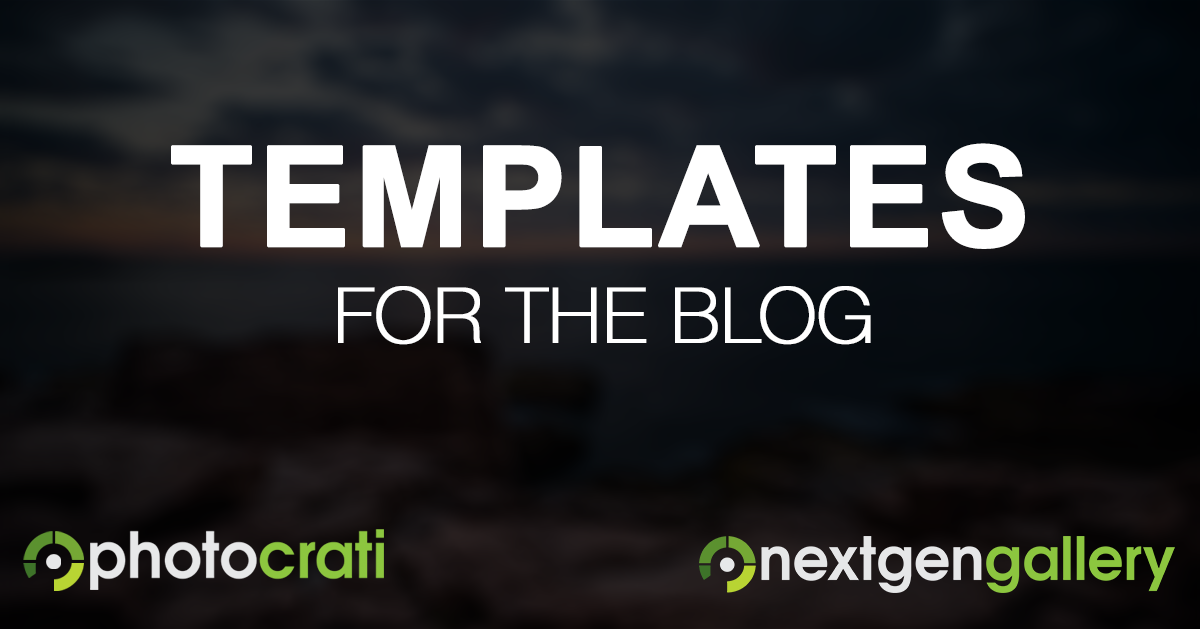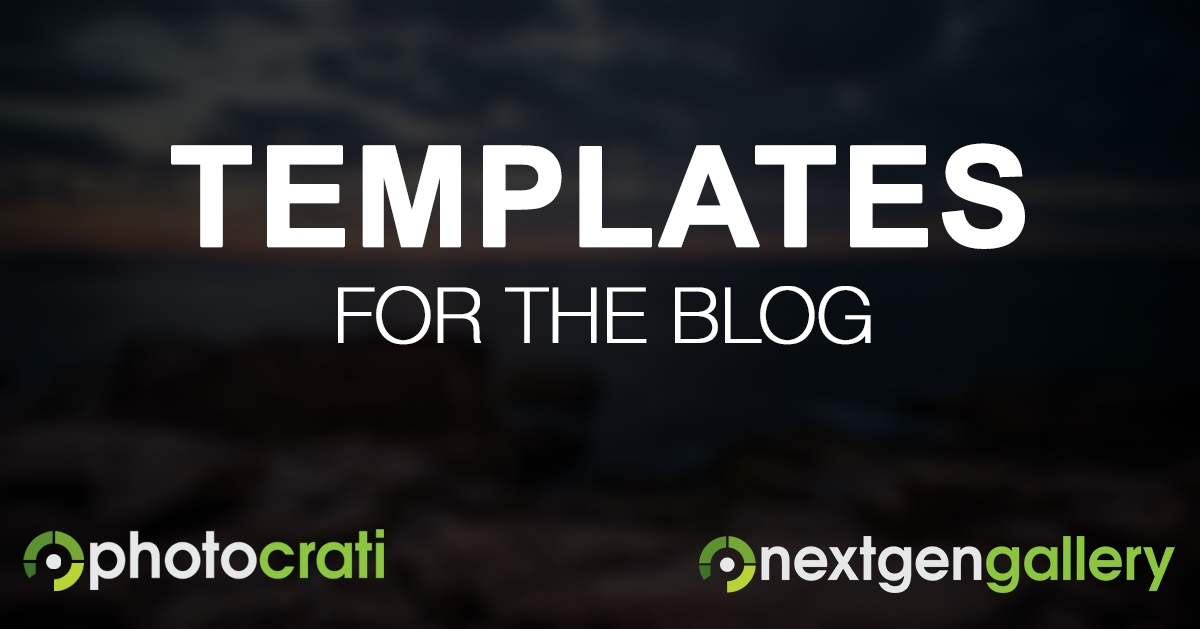 One thing that we have learned over the years is just how personal each individual website is to each individual photographer.
Up until now the Photocrati Theme had one blog layout.  We will call that Legacy, since that is what we are now calling it in the theme.
After a lot of research into what layouts photographers love the most, we decided to change and improve what our theme offers. So As of Photocrati Theme version 4.9, there are 7 blog templates, including Legacy.
Yes, you can now choose from the multiple blog template styles available within the theme. These include Masonry which automatically adjusts the background color based on your theme's page color settings, Masonry Minimal, Image Wall which is great for when the Featured Images have no text , Grid, Featured Image Left, Featured Image Right and the standard Legacy blog template.
You also have the ability to choose what you want to happen if and when a Featured Image is not set for a blog post. The theme can either use a default image which you specify, or a gray gradient which is generic.
Depending on the template you pick, you can also choose to show the post excerpt or full content.
Like always in the Photocrati Theme, all blog template styles are full responsive for mobile devices.
Blog Templates for Photographers
Now that you have a summary of the new templates, here is a chance to check them out on working demos.
Simply click on the thumbnails to visit each demo.
Masonry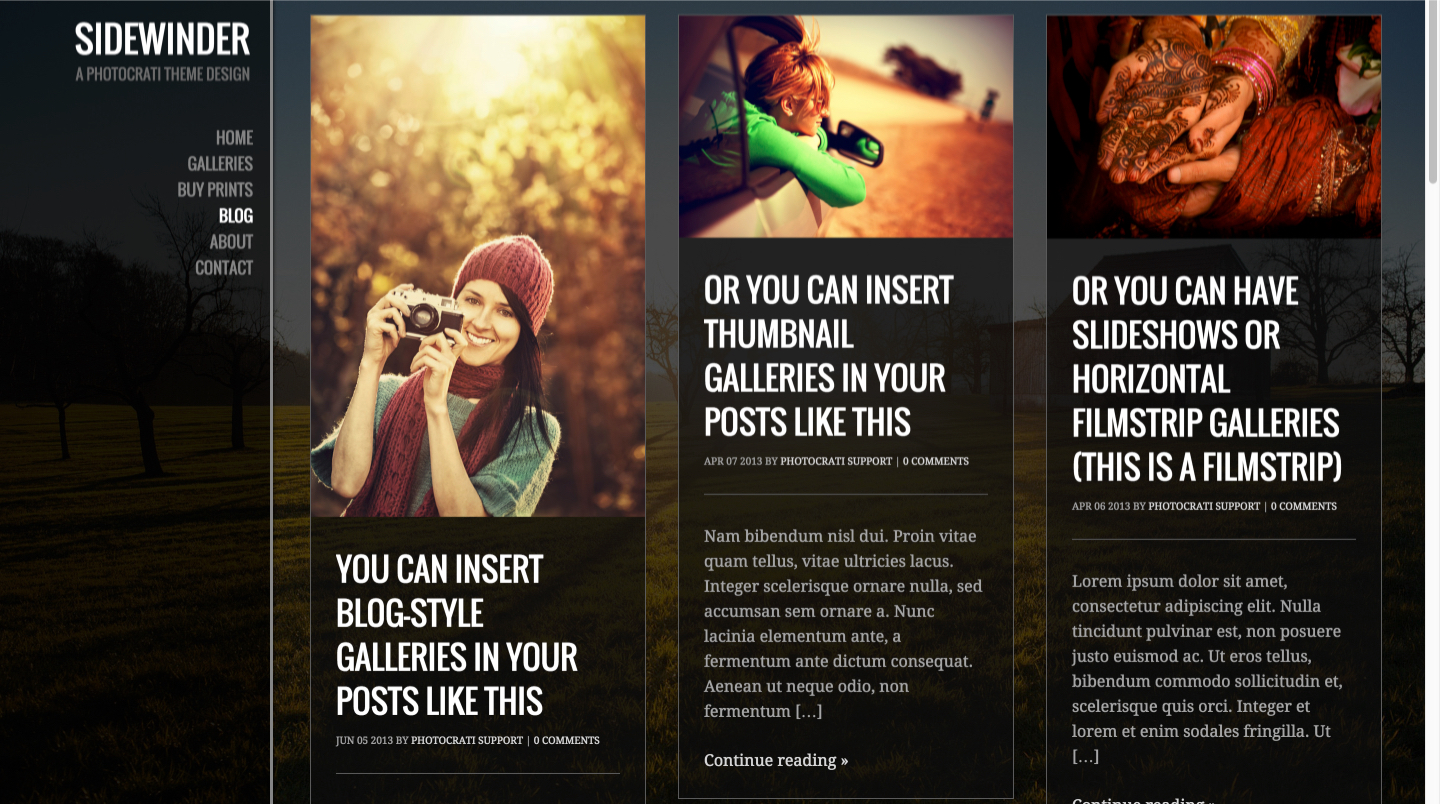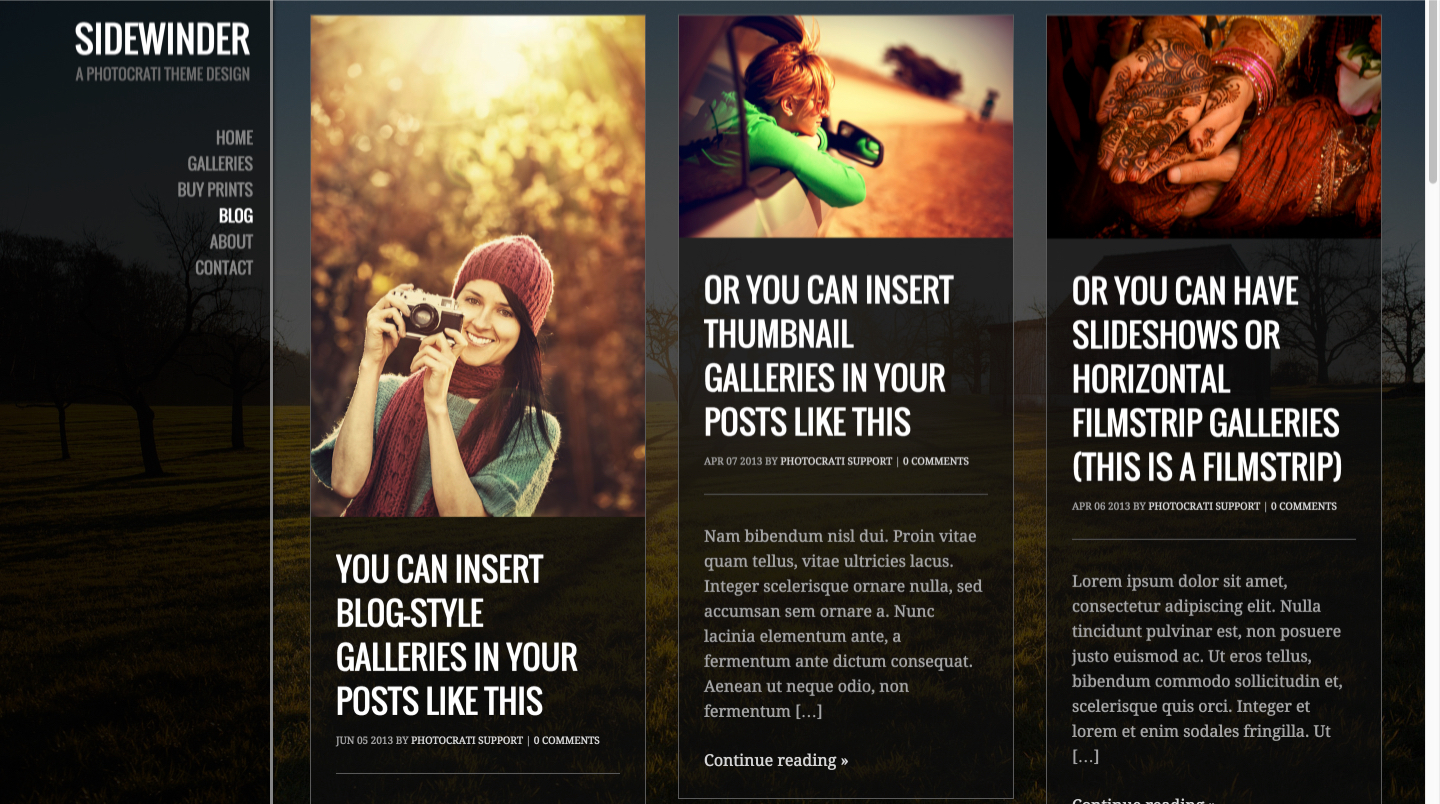 Masonry Minimal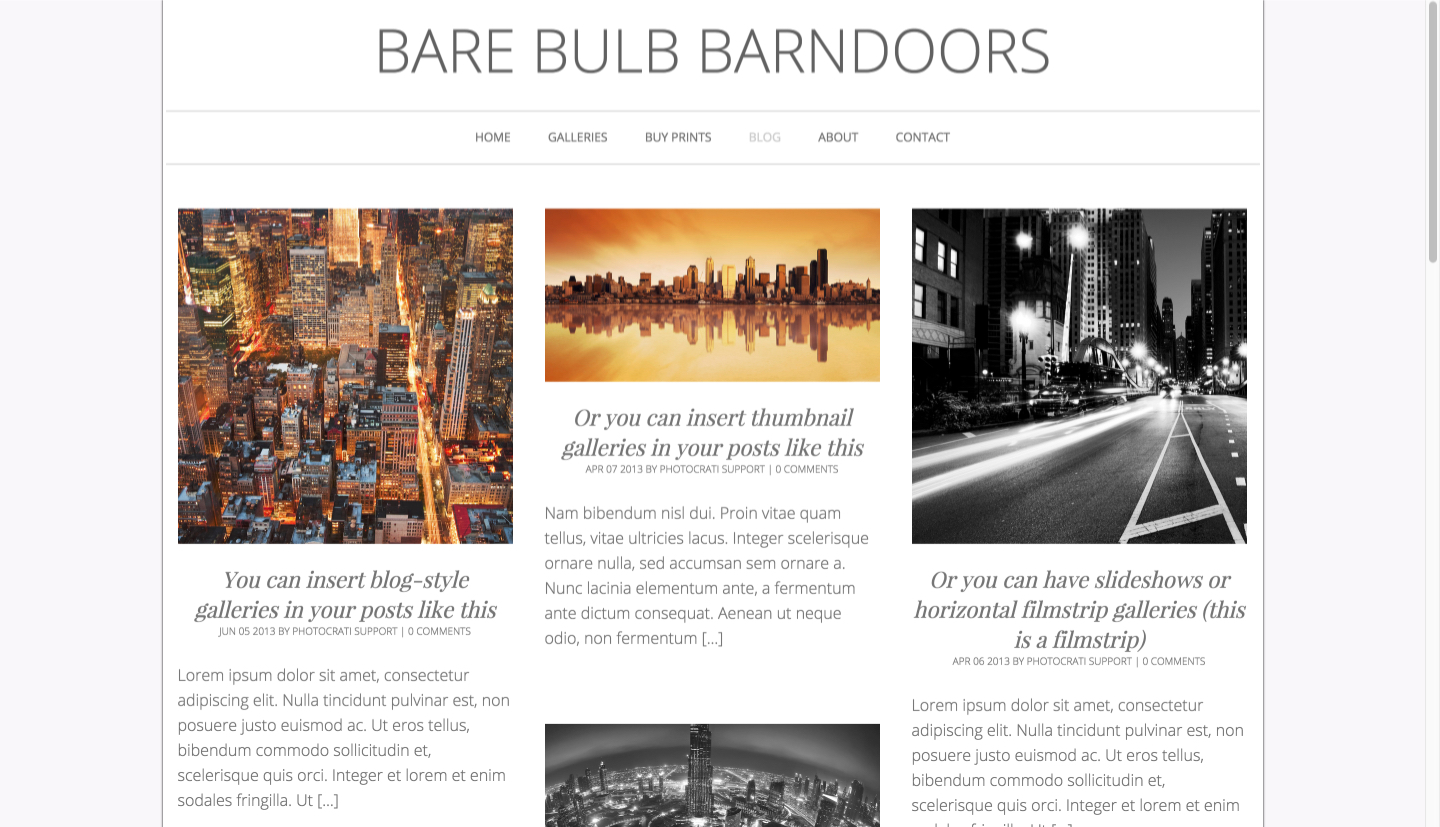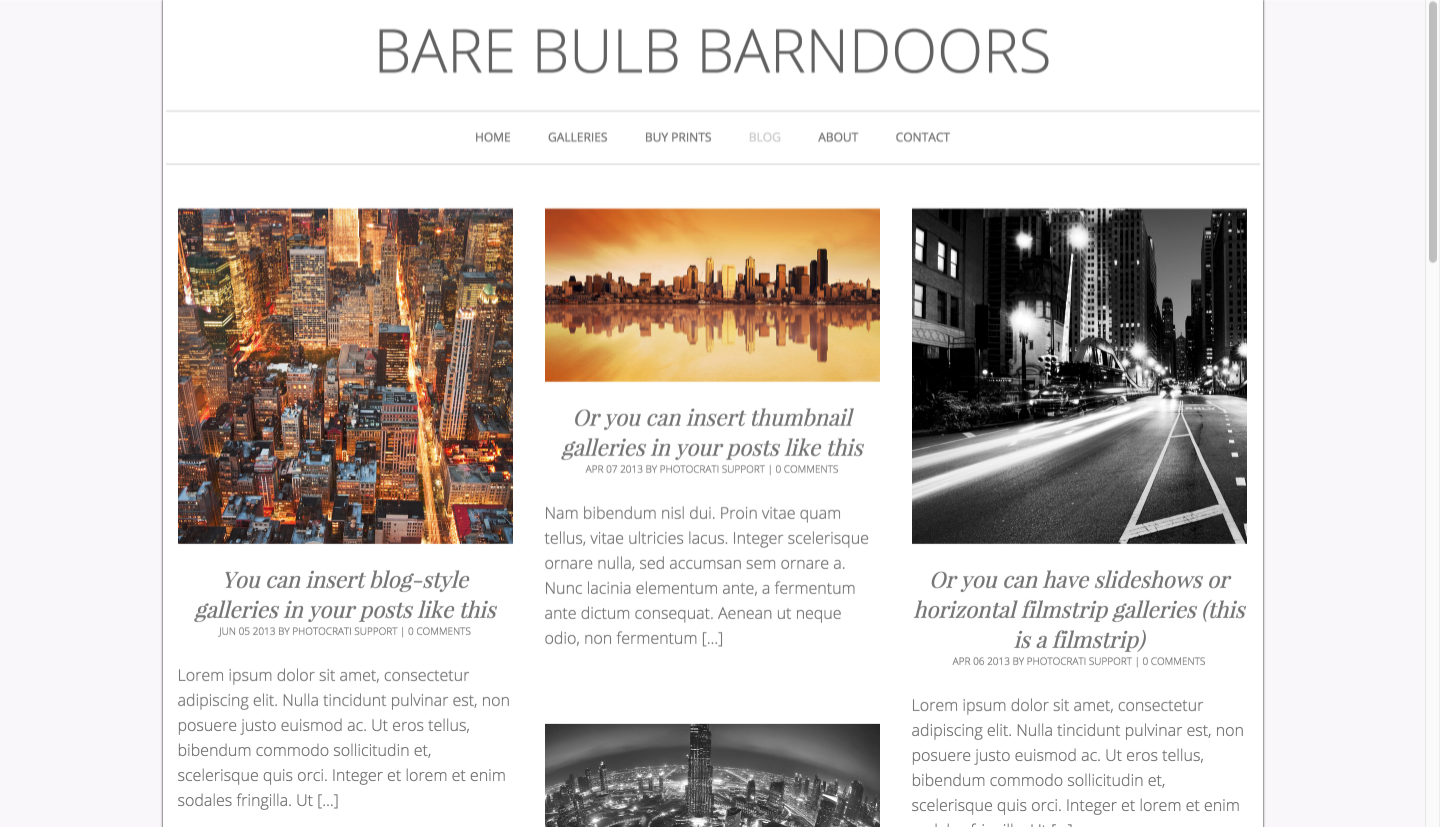 Image Wall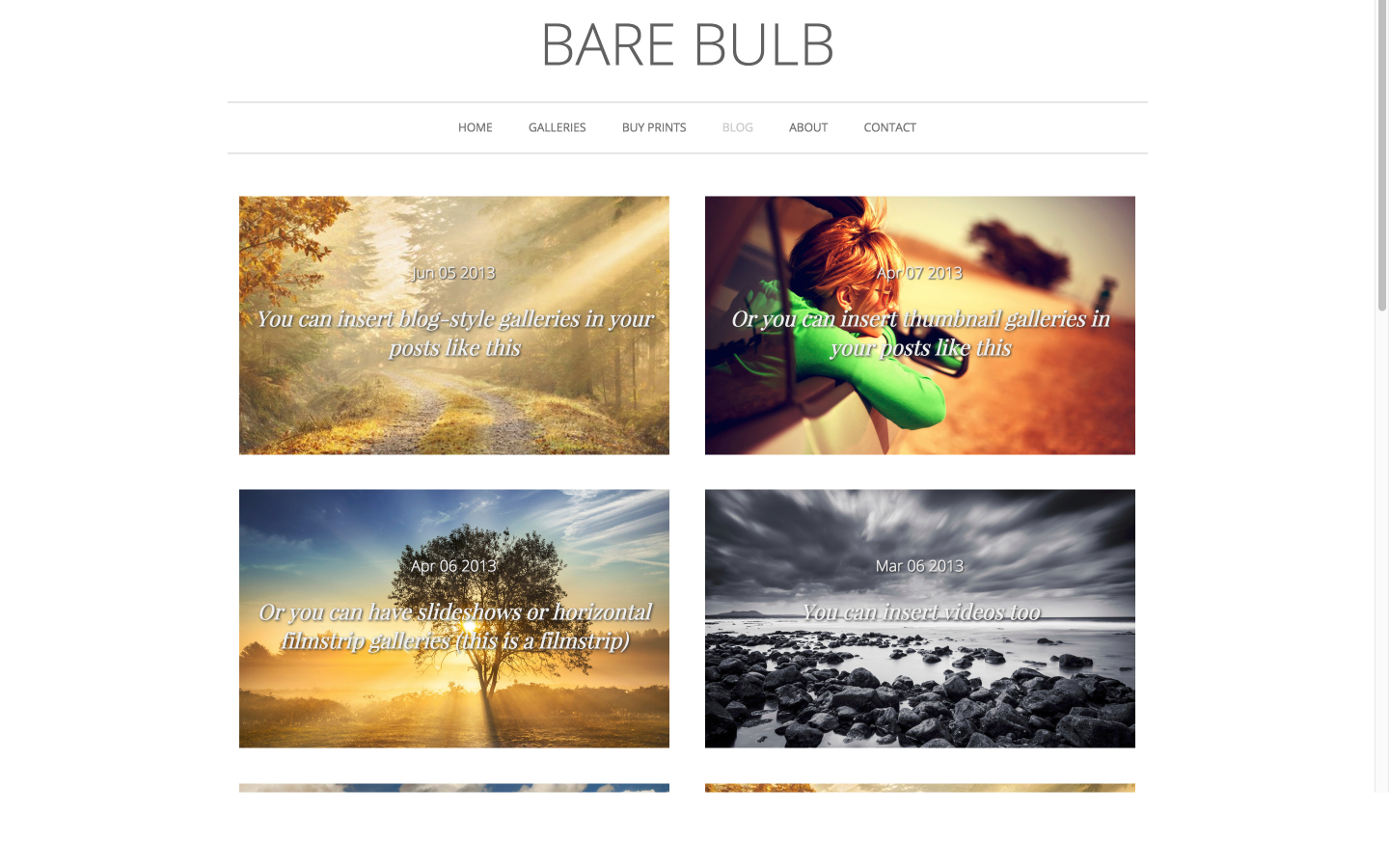 Grid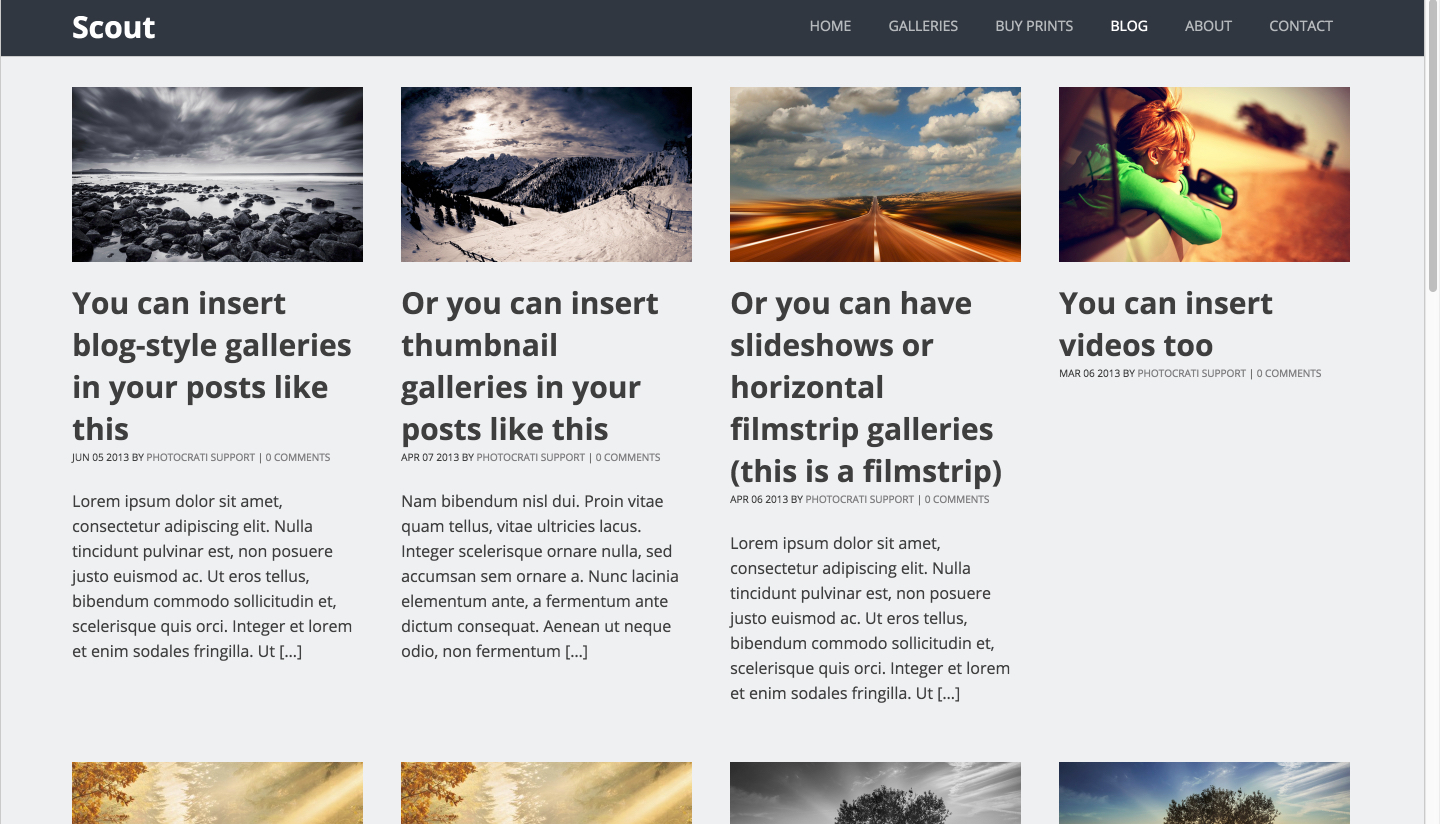 Featured Image Left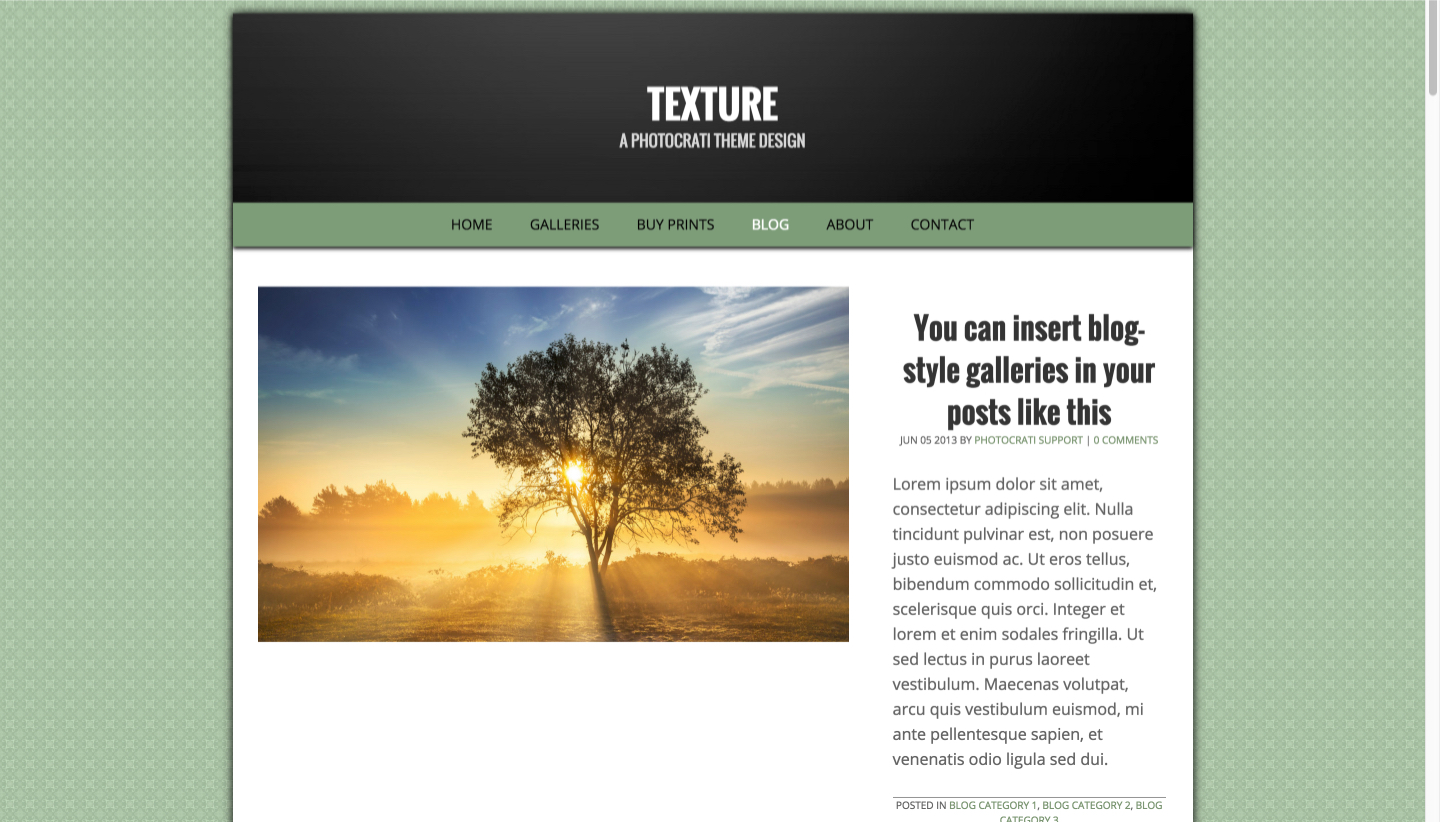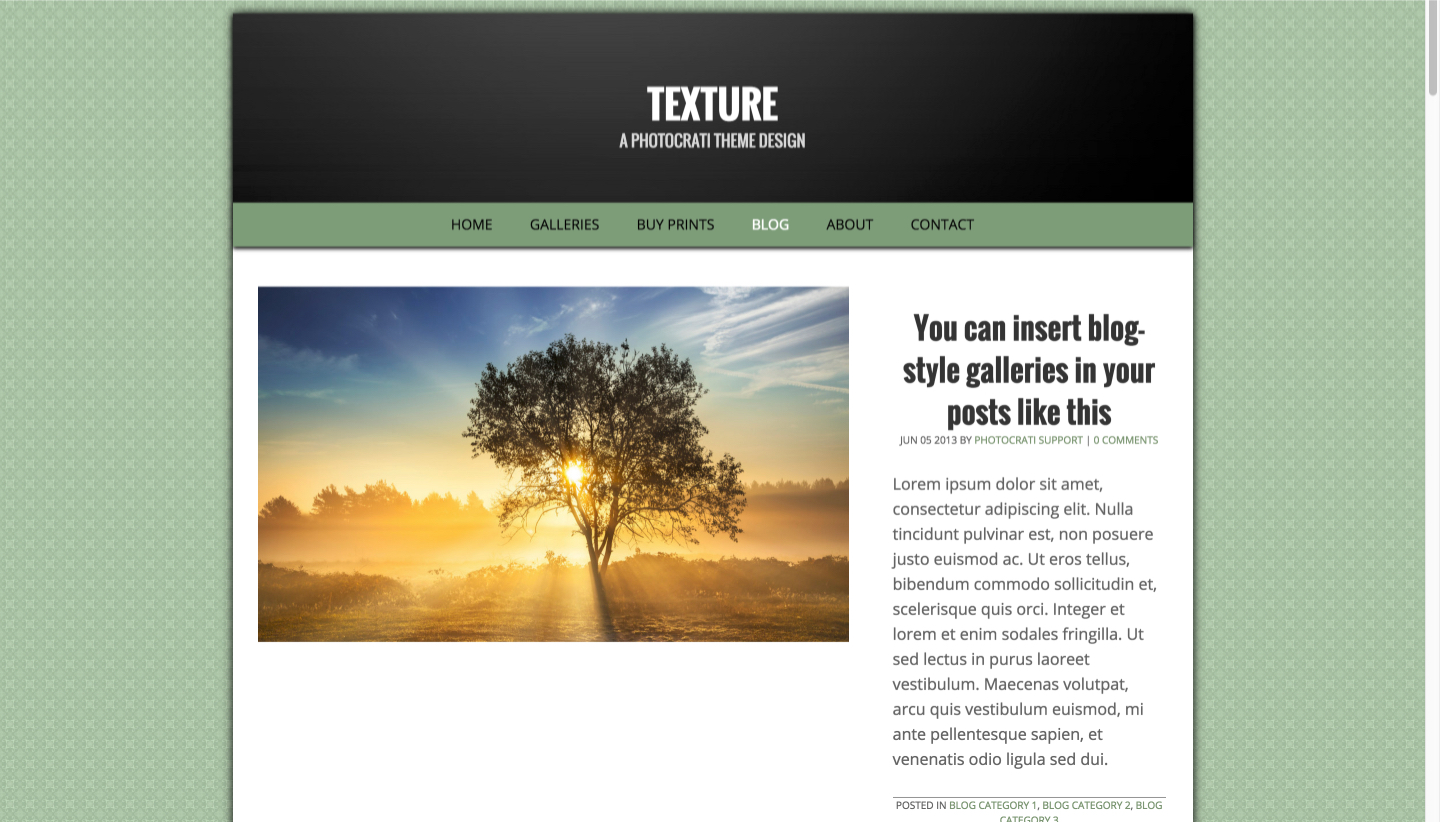 Featured Image Top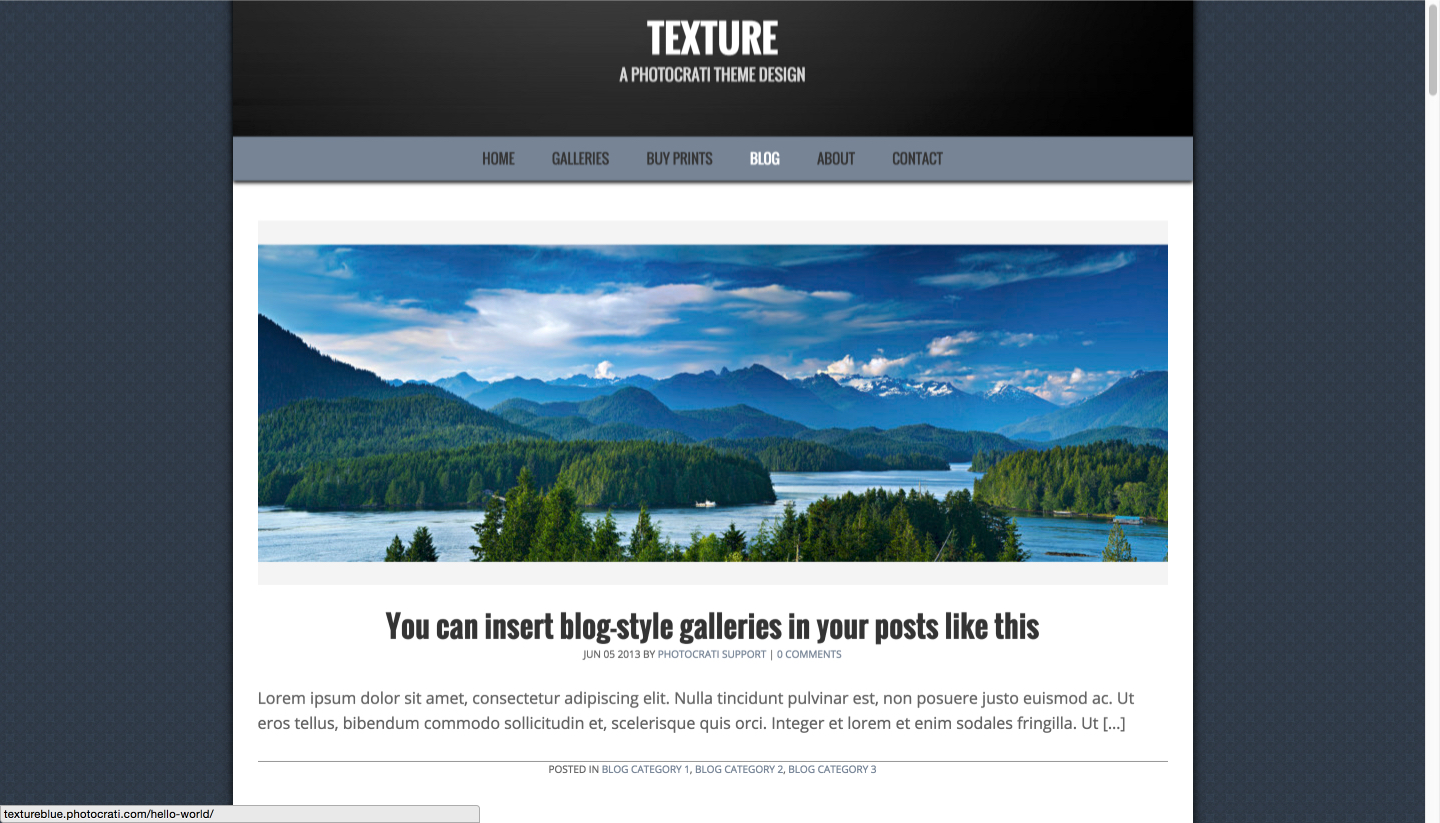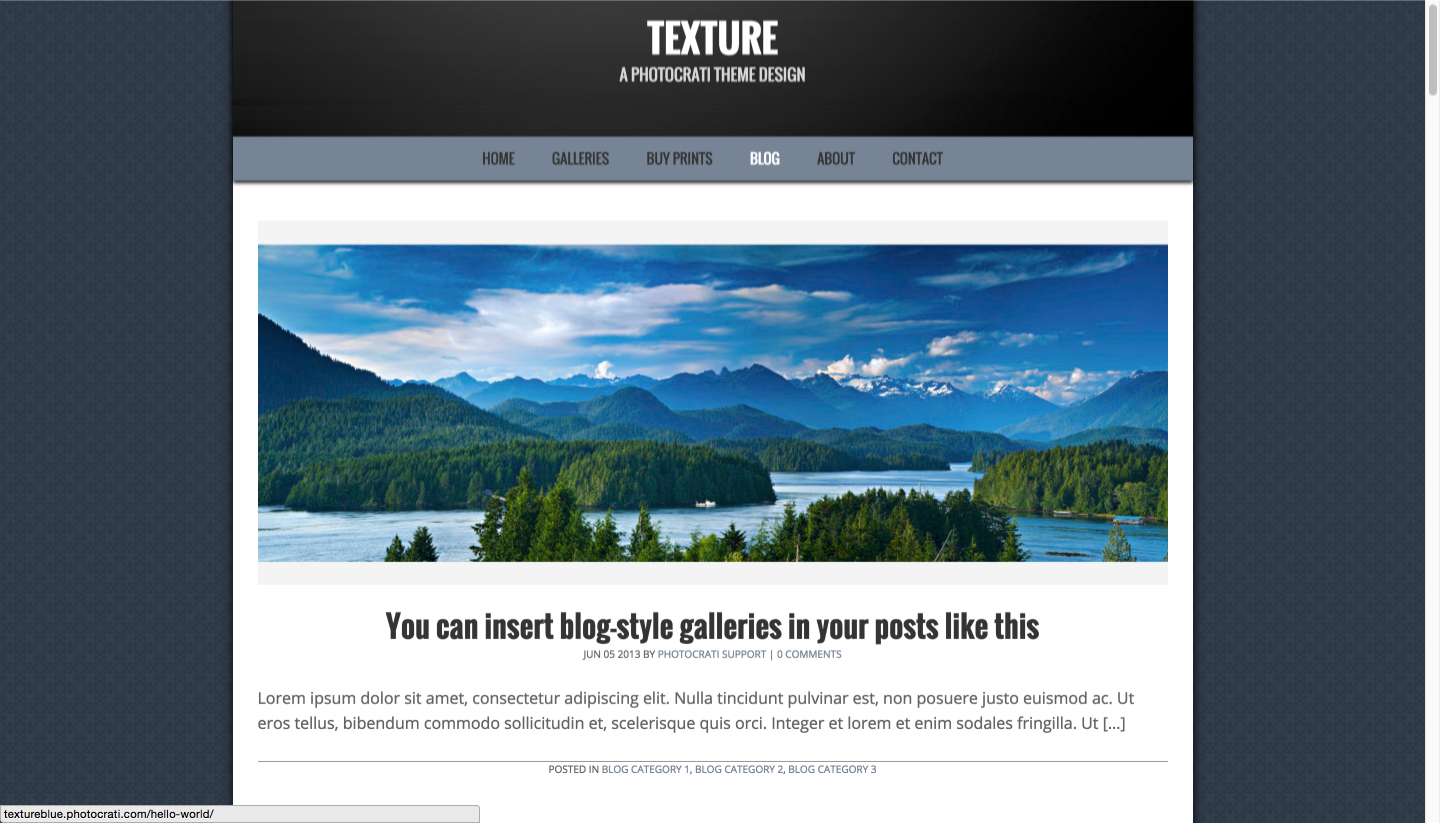 We decided not to show the legacy template as Photocrati customers are already used to that by now, and it's the general blog template that the majority of WordPress themes use, which are not very image centric.
Changing Blog Templates
Changing blog templates is as easy as any other setting changes in the Photocrati Theme.
Open the Customize Theme tab in your WordPress admin area.
From there, go to the Body tab and the first section you will see is the blog template options.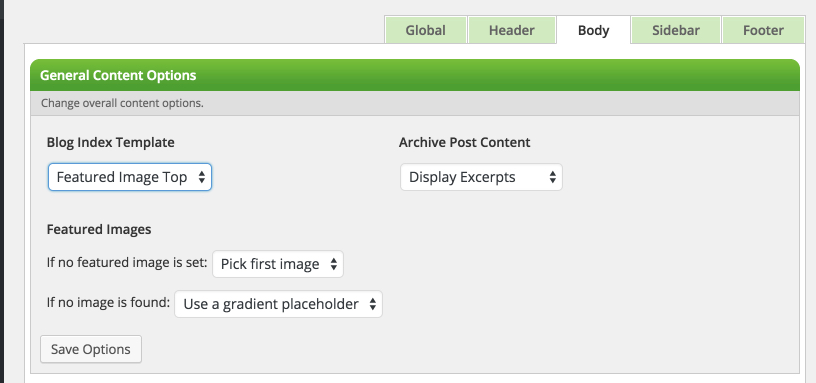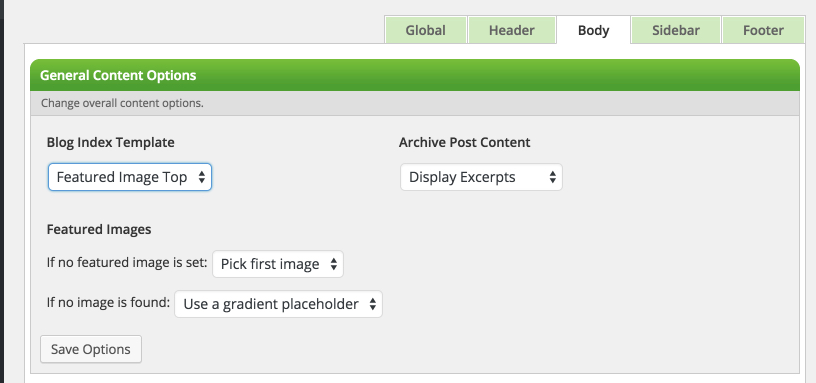 We recommend experimenting to see which you prefer the most and which settings for each template you like the most.
Like always, if you have any questions, need assistance or have feature requests, please contact our support team.
We hope you love the new blog templates as much as we do!