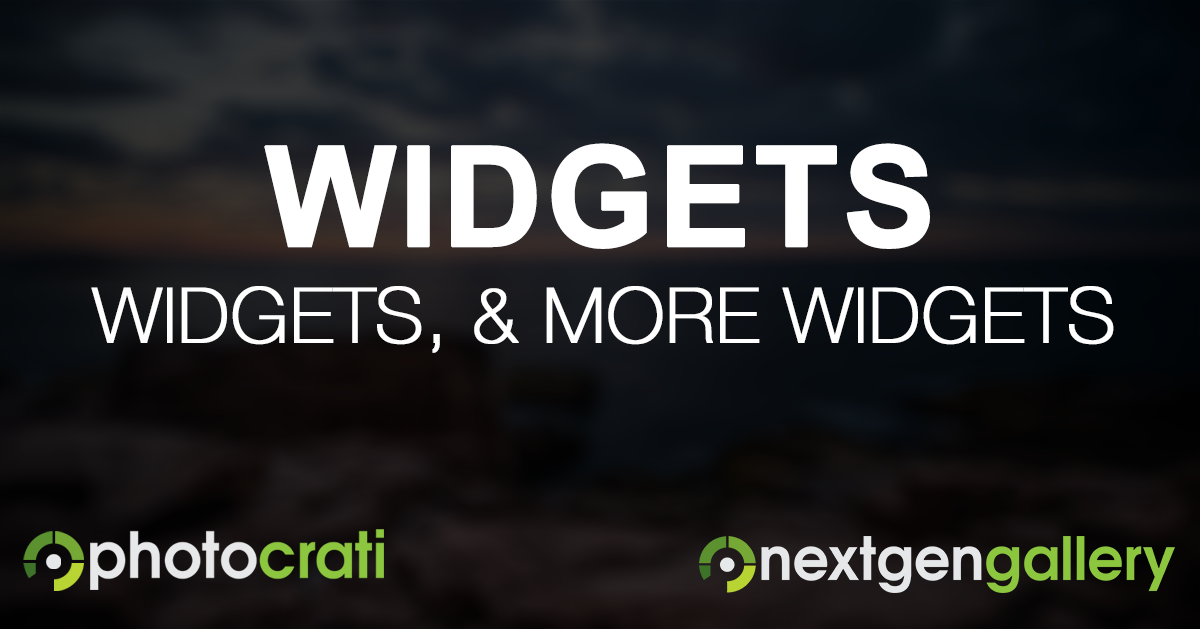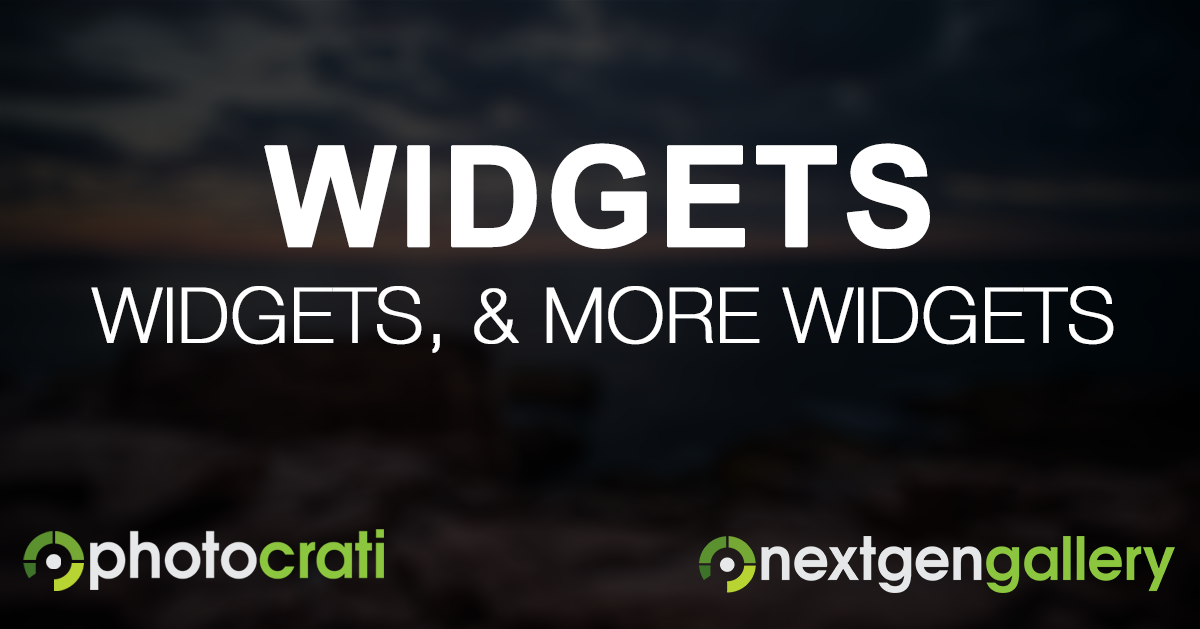 Your photography website is extremely personal, so you need the ability to customize settings easily and place content in many locations.
So we decided to add a variety of new and very useful widget areas into the theme.
Many of these new widgets are included in the new homepage template. However, many are also for posts, pages and globally.
Lets start with what's available for the homepage first, and then posts and pages and we will finish with the global widget areas.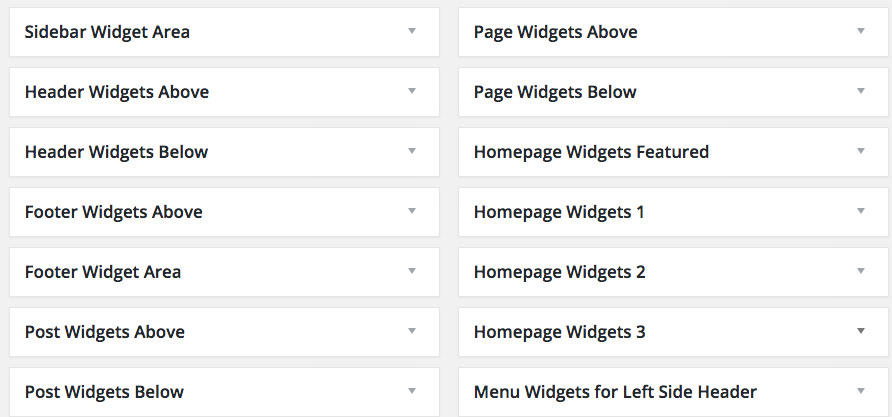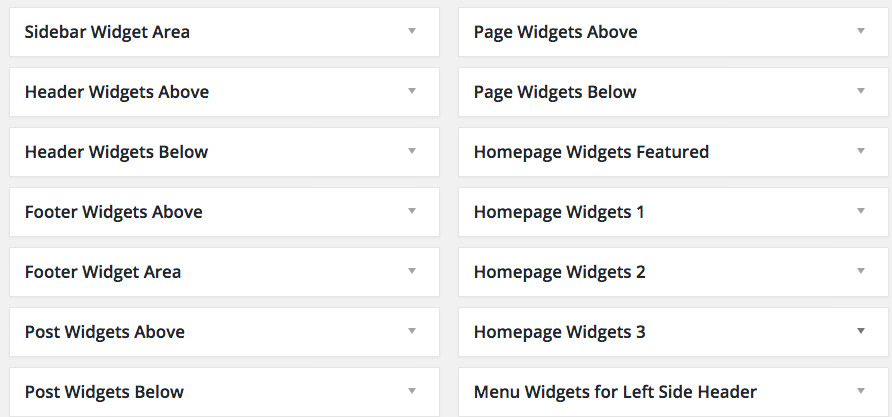 Homepage Widgets
As you can see from the screenshot above, there are 4 new homepage widgets, for use with the new homepage page template.
Each of these is its own level from top to bottom. Meaning homepage widgets 1 will be on top of homepage widgets 2, which is on top of homepage widgets 3.
Within each widget area you can place multiple widgets. Those widgets will be divided to multiple columns across the screen, and will adjust to single columns on mobile devices.
This works similar to how our footer widgets have always worked.
Post Widgets
Next up are posts. There is the ability to add content above and below every blog post you publish. You can add optins or other calls to action. Or company news, or really anything you want seen by your blog readers.
Page Widgets
Similar to the post widgets, we added the ability to add widgets above and below page content.
Global Widgets
The global widgets are a mix of multiple locations. First is a widget area directly above the Footer Widgets, so if you wanted multiple rows of footer widgets this is how you could make that happen.
Then there are the header widgets, both above and below. These are great places to put content like social follow buttons, or news you want visible to everyone who visits your site.
Last is a menu widget area for when you utilize the theme's left sided header option.
Widget Maps
We created a series of basic widget maps so you can get a better idea for where each one is located.
Widgets Galore
We recommend experimenting to see which widgets you like the most.
Like always, if you have any questions, need assistance or have feature requests, please contact our support team.
We hope you love the new widget areas as much as we do!