I get a lot of emails from photographers wondering what is "wrong" with their business:
business is down
it's harder to book and keep weddings
people are spending less
potential client seem to be on a different page
I struggled with similar issues early in my career as well. We can blame it on the economy, or the new face of social media, or the access of digital cameras to the masses … but truthfully, the issues listed above have always been around. They are part of the growing pains of turning a hobby or dream into a viable, lucrative business. At some point, all small business owners hit these walls. Believe it or not, the fact that you are asking these questions means that you are ready for growth! And that's exciting!
In many of my one on one coaching sessions with photographers, I have noticed that everyone has a blog or website, but many don't understand how to use them effectively in order to grow and enhance their business.
Whether you are new to the industry, or have been in it for several years, one of the most important tools at your disposal is your website. This is your platform, your virtual storefront and your chance to create an amazing visual first impression. Your website is where you meet and engage your ideal client base.
Let me put it more directly … your website is where you let potential clients know who you are and why you are worth the money.
In order to do this effectively, your website needs to have five main components…
1. Relatability: Your target bride should want to be the brides she sees on your site.
First … you need to know your target bride. Is she traditional and classic? Is she trendy and creative? Is she a statement destination bride or a classic country club bride? Does she want a farmhouse wedding with rustic accents or a five-star hotel wedding with high glamour?
Then… show her pictures of her dream wedding! If most people who hire you are getting married at the local country club – putting a photo of a destination wedding as your homepage might impress them, but it won't create an emotional pull towards you … because it's not relatable. Decide who you want as your client and then show images that speak to her dreams and vision for her wedding day.
2. Credibility: Press, testimonials, and other recommendations will help create credibility on your site. This is especially true if you are just starting out. People want to work with someone they can trust. The best way to show them that you are as fantastic as you look is to have someone else tell them! Here's how to get the cred…
Are you new to the industry? Chances are you have photographed events for family and friends … ask them to write a 1 – 2 line testimonial of what they loved most about the images or working with you.
Have you worked a few weddings and made great connections with other vendors? Cross market! Ask them to refer clients to you, and offer to do the same for them! In the process, ask if they could supply a one or two-line quote to put on your website. It gives you credibility, and gives them a little extra marketing plug!
Have you been around for a while? Then you probably have a ton of testimonials right at your fingertips … the thank you notes your beautiful brides have sent when they received their images! Pull a quote from your favorite notes and show them along side a stunning photo from their wedding. The bride will be honored to be a feature on your site, and your potential clients will see what former brides have to say about you.
3. Emotion: As photographers, we often fall in love with an image from a technical or artistic perspective so we put it on our website. Stop!
Our clients are (typically) not photographers. They aren't always aware of the technical or artistic perspectives. They are looking for emotion when they view your photos. Whether they know it or not, they are choosing you based largely on how they feel when they look at your images.
Let your website portfolio show the special moments and secret looks. The laughter and the tears. Once you have created a solid portfolio of the emotional shots, then sprinkle in a few artistic images of the dress and details to show that you can rock those, too! Think of the detail shots as the seasoning sprinkled throughout. Let the emotional moments be the main course!
4. Specialization: Many of us have a few different photographic specialties. Perhaps you have done corporate work in the past and are keeping that as a sideline to bolster your business in slower seasons. Or maybe you are dabbling with family portraiture as you follow your brides through the next phase of their journey. That's great! Let me caution you about putting all of your eggs in one web basket.
If you are growing your wedding business and branding yourself that way, don't dilute your message by showing all of your portfolios in one place. I know it sounds pricey, but I am a firm believer in separating out your sites.
Brides are in the midst of dreaming about their big day! They are emotionally tied to it and sometimes it's all they can think about. While they may want to start a family, those images are not as compelling to them in this moment.
Similarly, once they are past the wedding, they will only want to look at maternity & newborn images and start dreaming about that milestone. Other people's weddings will not seem as interesting. Show your clients what they are looking for, and put links to your other sites so that they can move along with you to the next phase.
5. Authenticity: Emotion cannot be manufactured. It has to be authentic. Your website needs to show authentic moments, and it needs to show that you understand the magic and power of those moments. Your potential client is trusting you with " the most important day of their lives". Show them that you get it! Be aware of the little things … the quiet moments, the butterflies in the stomach, the power of the first dance … put yourself in their shoes!
If you photograph weddings based solely on the latest looks from Pinterest the images will always seem hollow and in-authentic to your client. Dig deep!! Know what is in your heart!! Demonstrate your passion and connection through your photography and put that on your website.
SO there you go … website 101. You have the passion… you have the talent. Now go tweak that website and get the clients!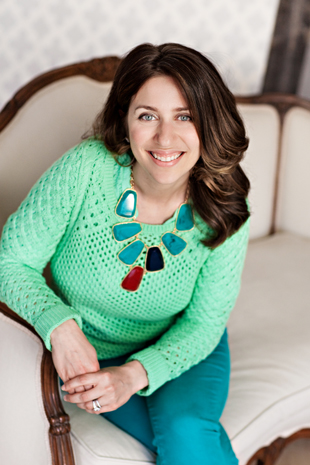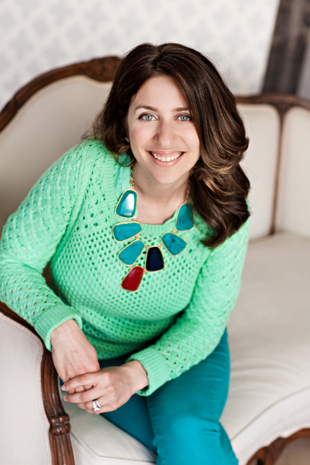 Thanks for reading. Please let me know if you have any questions or would like more information about specific topics! I'd love to hear how I can help you take the next steps!
–
Laura Novak has over 10 years of wedding photography experience, and her work has been featured on numerous national and international publications. Visit Laura's site, www.lauranovak.com, to download a sample album that she used to generate over 1.2 million dollars in wedding business. Laura in Wilmington, Delaware with her husband, John, and baby, Andrew.