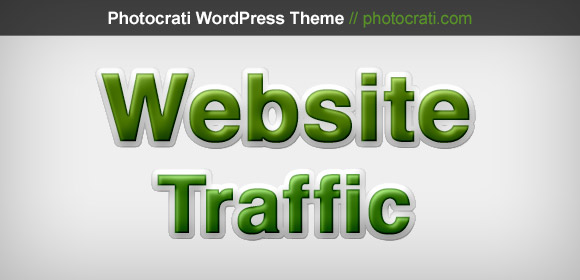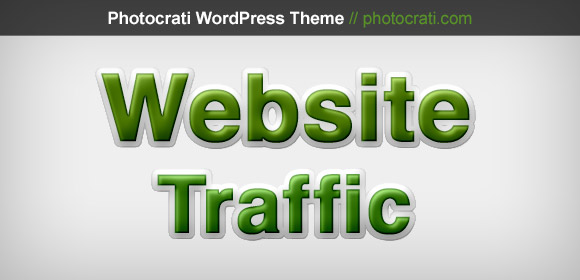 Figuring out ways to increase traffic is a never ending and constantly evolving endeavor.  That's why I have put together a list of groovy things that you can do to help solve the problem.  Or at least, point you in the right direction.
Increasing Website Traffic
Quality Content – Remember our recent article on educational versus visual content?  If you're writing content that has value for readers, then that article will naturally bring in new traffic.  There is no doubt about that.
Consistent Quality Content – Writing quality content doesn't end there.  If you can combine quality with quantity then your traffic will make a huge jump.
Search Engine Optimization – You have likely heard of SEO, maybe even studied it somewhat.  Heck, maybe you've joined the Photographer SEO Community.  Always remember that your website should have the SEO basics if nothing else.  Get found organically and watch your traffic do very well.
Be More Social – Keep sharing your quality content with your social media channels.  But remember that you should be engaging with comments and discussions, not just sharing your own work.
Write Guest Articles – Not only are guest articles great for SEO, but they also have the ability to drive tons of traffic to your website.  Of course, that depends on the site you're contributing to.  But there is so much potential.
Referral Traffic – Check your Google Analytics referral report.  See where traffic is coming from and maybe those are some places to spend more time promoting.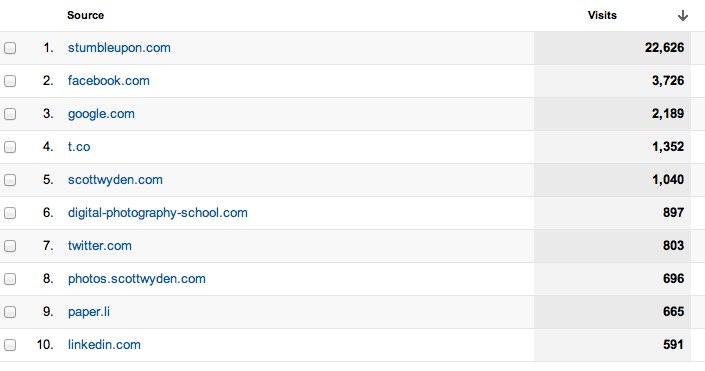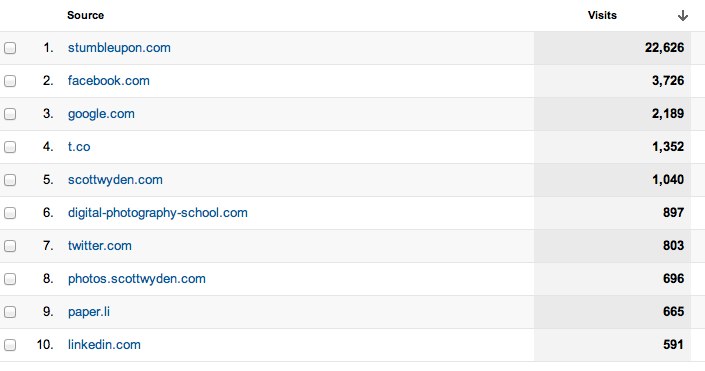 Comments – Whenever you read a new article related to yours, or visit another photographer's website where a comment is warranted, just go for it.  Just like social media, comment marketing is not just about promoting your website with links, however it doesn't hurt to include a link to your relevant article.
The Trust Component – Getting quality traffic and links from trust based sites are very difficult and time consuming.  However, if it happens then you will notice a major boost in traffic to your website.   Websites that fall into what I call the trust component (because so many people naturally trust them and SEO algorithms love them) are Wikipedia, Squidoo and Hubpages.
Give Stuff Away – Do you have a sponsor or affiliate that you promote a lot through your website?  For instance, if you're an affiliate for photographic software and promoting it regularly – then that is great.  But what if you had the chance to give a free license of the software away to one of your readers?  Talk to your affiliate contacts and request the opportunity to host a contest or giveaway.  When approved, write the article and promote it.  Then ask the affiliate company to also promote it.  People love free stuff!
Do you have your own groovy methods to increase website traffic?  Comment below and share your tip with the Photocrati readers.
Thanks for reading,
Scott