AF-S DX Nikkor 18-200mm f/3.5-5.6G ED VR II Review
Peter Burian tests Nikon's latest multipurpose lens with some valuable benefits over the previous model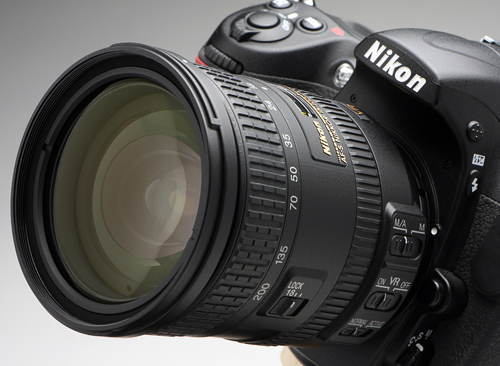 One of the best selling Nikon lenses, the original 18-200mm VR model was a very competent performer but it has been replaced with a newer zoom that offers several benefits. The latest incarnation includes the best of its predecessor but gains improved Super Integrated Coating for better flare control, and features to prevent zoom creep. As a bonus, the diaphragm is equipped with more blades allowing for a circular aperture at many f/stops. This aspect allows the lens to render out-of-focus highlights as circular for a more pleasing "bokeh".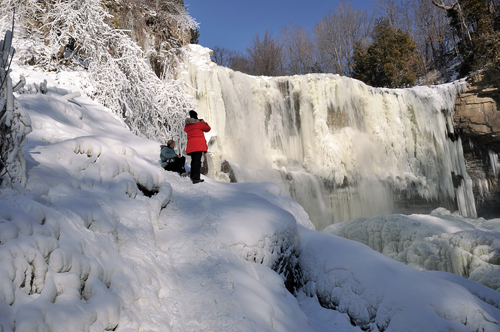 While this "all-purpose" zoom may be ideal for families who simply want nice pics, it's suitable for more serious photographers as well. As the price (about $750 in the US) should suggest, this is a premium-grade 27-300mm equivalent lens. The most expensive in its category, the Nikon model is also one of the largest/heaviest. That's understandable because of the solid construction, two Extra Low Dispersion (ED) plus three aspherical elements for superior image quality, a remarkably effective image stabilizer plus very fast ultrasonic Silent Wave focus motor.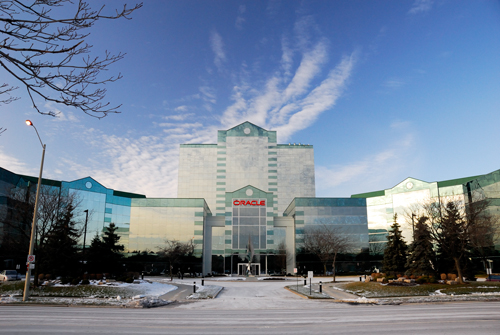 An 18-200mm lens provides numerous focal lengths from wide angle to telephoto. While serious photographers also need other lenses, this 27-300mm equivalent zoom is an ideal choice for outings when portability is important. (D200; f/8; Hoya Pro 1 D polarizer. Linear distortion was caused by tilting the lens and not by an optical flaw) ©2010 Peter K. Burian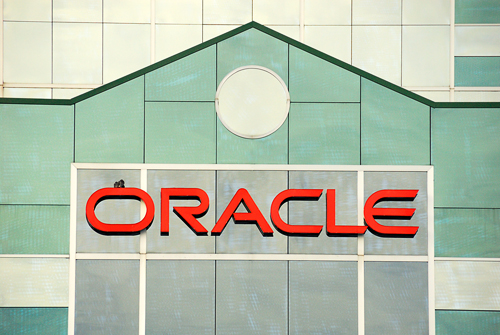 Design and Construction
Identical in size/weight to the older AF-S DX VR 18-200mm f/3.5-5.6G IF-ED lens, the new VR II model provides greater friction in the zoom mechanism. This modification ensures that the focal length that you set will not change when the lens is pointed upward or downward. A new switch allows for the zoom mechanism to be locked at the 18mm focal length. This keeps the lens as compact as possible because the barrel cannot protrude when the camera is being carried.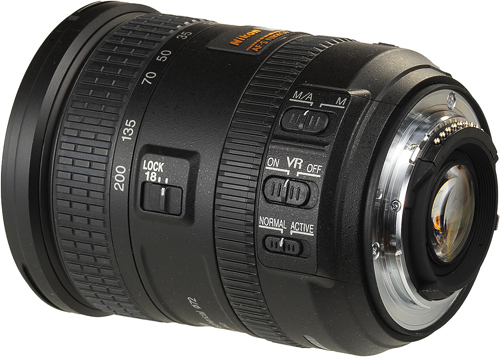 The barrel is made of an industrial-grade plastic and feels very rugged. The mount is made of metal and surrounded by a rubber gasket for some protection from dust and moisture. However, this lens is definitely not weatherproof like Nikon's pro series. It features a 3/8″ wide focus ring and a 3/4″ wide zoom ring. Both are rubberized and ribbed for a good grip and they provide smooth operation. The filter thread is 72mm and even a thick polarizer does not seem to produce any vignetting (darkening at the corners).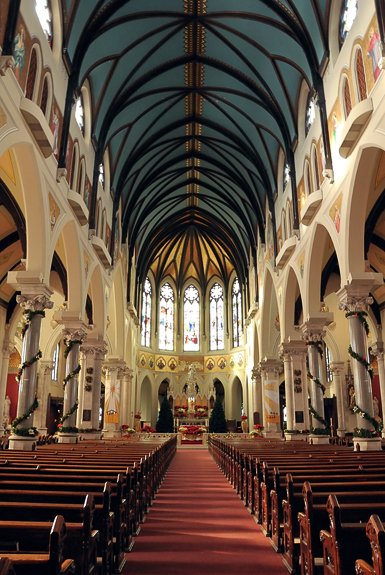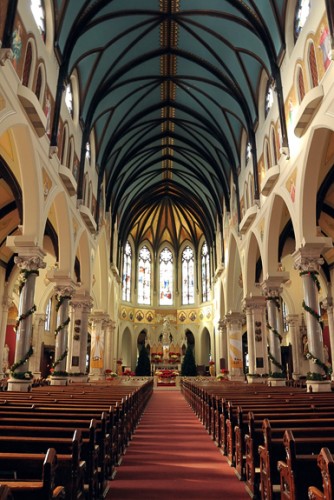 There's a distance scale under glass, marked in both feet and meters. Thanks to the internal focusing mechanism, the focus ring never rotates in AF operation and the front element remains fixed. Hence, the effect of a polarizing filter – useful for enriching blue skies or removing glare from reflective surfaces – never changes. Extensively-optimized for digital capture, the new lens benefits from multi-layer coatings on numerous internal elements to minimize flare for more snappy contrast. Nikon also provides a lens hood at no extra charge.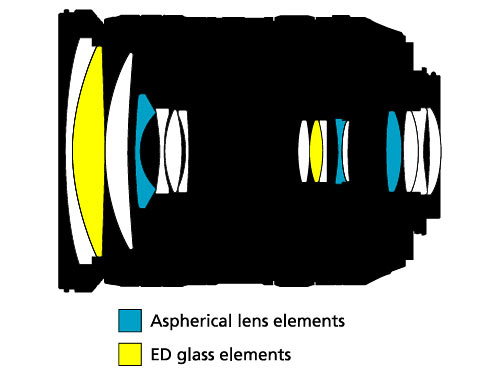 When zoomed to 200mm, the (lightweight) internal barrel extends by 2.7″; that's typical of 18-200mm lenses. The Nikon lens is not macro designated like some competitors; the minimum focus distance is 20″ adequate for frame filling photos of a large blossom. Maximum magnification is 0.22x at the 200mm focal length. As with many internally focusing lenses, the actual focal length differs in extremely close focusing versus infinity focusing. Focus on a subject very close to the lens, and the focal length is wider at the short end and shorter at the long end than the markings indicate.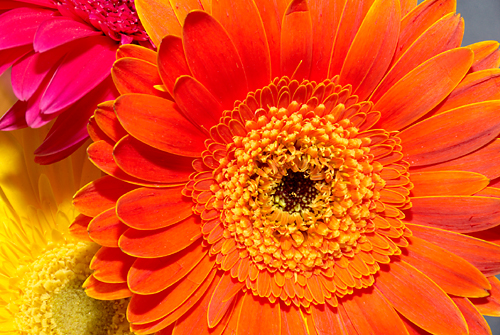 Like all AF-S/Silent Wave lenses, this one provides very fast autofocus. It also includes an M/M-A switch for selecting manual focus or autofocus with manual focus override after AF has been confirmed. There's also a Vibration Reduction mode switch. In Normal VR, image stabilization is provided on the 2-axis horizontal plane; this is the standard mode and it's also ideal when panning with a moving subject. Switch to Active VR and 4-axis (in all directions) stabilization is provided. This second mode is particularly useful when shooting from an unstable platform such as a boat bobbing on the waves.
Vibration Reduction Evaluation
Although the original AF-S Nikkor 18-200mm VR lens was not labeled with the VR II designation, it also employed the same image stabilizer technology. Nikon's specs indicate that this system – in either of the 18-200mm models – allows for hand holding the lens at a shutter speed of up to four steps longer than with a non-VR lens. The shake compensating effect is visible in a DSLR's viewfinder – or the LCD display in Live View – as a visual indication of its effectiveness.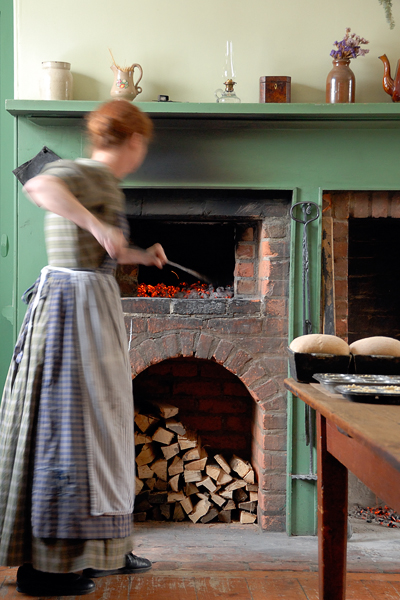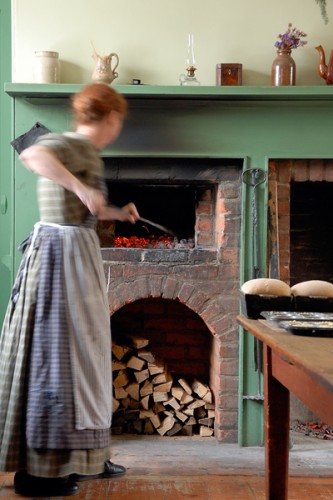 The VR II stabilizer is a valuable amenity since it allows for shooting at longer shutter speeds, reducing the need for a tripod or for a high ISO level. (Every digital SLR provides superior image quality at lower ISOs.) A stabilizer is certainly useful in low light, but it's also great when shooting a moving subject – such as waterfalls – at a long shutter speed, for intentional motion blur. The VR II system helps to ensure that the static surroundings are sharply rendered.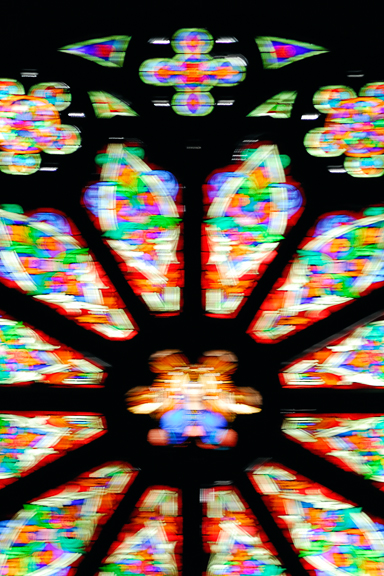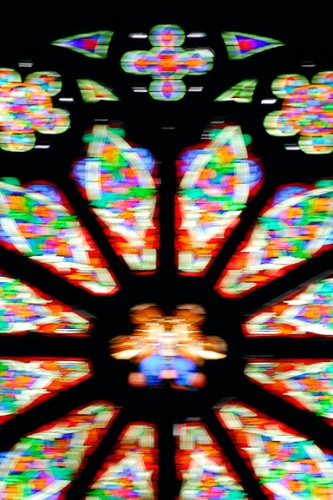 The VR II stabilizer is very useful when a tripod cannot be used. As these examples indicate, it was impossible to get a sharp photo at 1/15 sec. with the lens hand-held at 200mm, but the stabilizer instantly solved that problem. (D200; ISO 400; Church of our Lady, Guelph, ON) ©2010 Peter K. Burian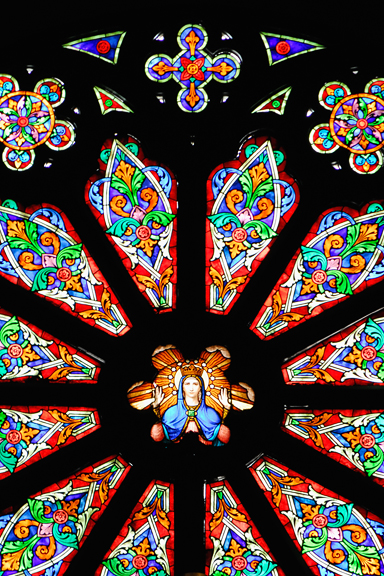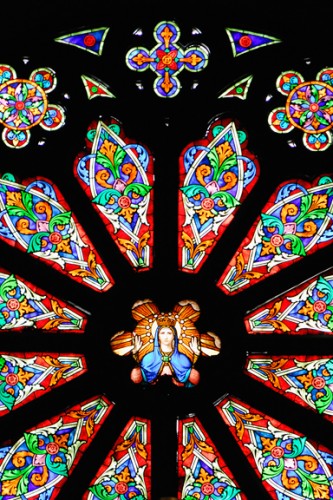 During testing, I was usually able to get sharp photos at 200mm (a 300mm equivalent) at 1/25 sec. in a dark cathedral while hand-holding the camera. By comparison, with the VR set to Off, I needed to use a 1/200 sec. shutter speed for a high success ratio. Even at a 1/15 sec. shutter speed, roughly half of my images were adequately sharp for nice 8×12″ glossies. When bracing the camera on a solid object, I got some sharp images (at 200mm) even at a surprisingly long 1/6 sec. shutter speed.
Optical Evaluation
Although the new lens uses the same types of optical elements as its predecessor, it provided slightly higher sharpness in my tests. At every focal length from 18mm to 125mm, it produced high image quality at the maximum apertures; sharpness in the central 70% of the frame was high. Stopping down to f/8 provided an obvious improvement in edge sharpness. As with all lenses of this type, performance at longer focal length was less impressive at f/5.6 but definitely improved by f/8, particularly in the 140mm to 200mm range.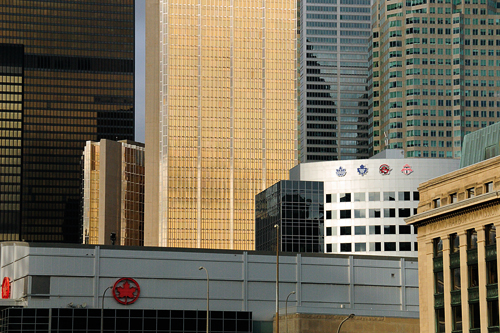 In tests made with a Nikon D200, chromatic aberration was visible in images made at very short and very long focal lengths. That was easy to correct by shooting in RAW capture mode and taking advantage of the aberration correction available with some of the converter programs. Note too, that newer Nikon cameras (like the D300 that I also used)  provide automatic chromatic aberration reduction processing to minimize "purple fringing".
Particularly at 18mm to 70mm there was some distortion of straight lines near the edges of the frame. And at very short and very long focal lengths, some darkening at the corners was obvious. Both aspects are common with multipurpose zooms. Switching to f/8 provided brighter corners. Linear distortion cannot be reduced by stopping down. On the other hand, it's really problematic only in formal architectural photography; that's not a typical use for an 18-200mm lens. Note too, that linear distortion can be corrected with certain software programs.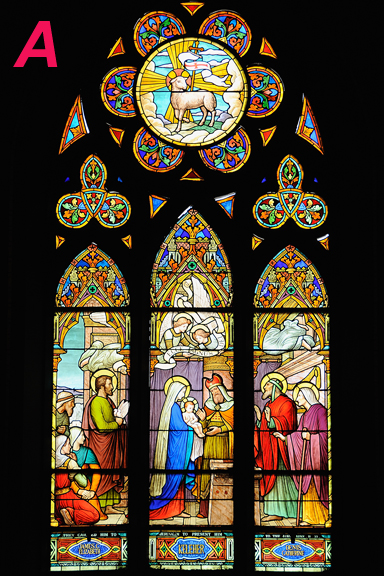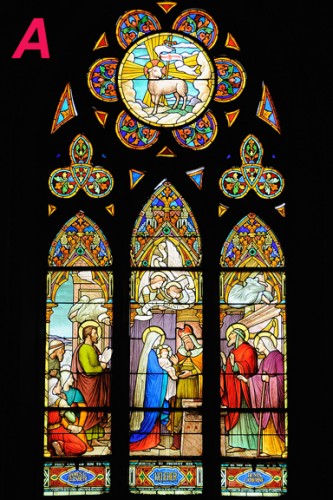 While some barrel or pincushion distortion is visible in photos of a test pattern or a brick wall, it's rarely noticeable in most other types of images. More importantly, the lens provides good to very good image quality even at f/4-5.6. While the same photo made at f/8 does provide better resolution, this RAW capture allowed me to make an excellent letter size print. (A: the full photo; B: a small portion of the photo; D200; 82mm; f/5 at 1/320 sec.; ISO 100). ©2010 Peter K. Burian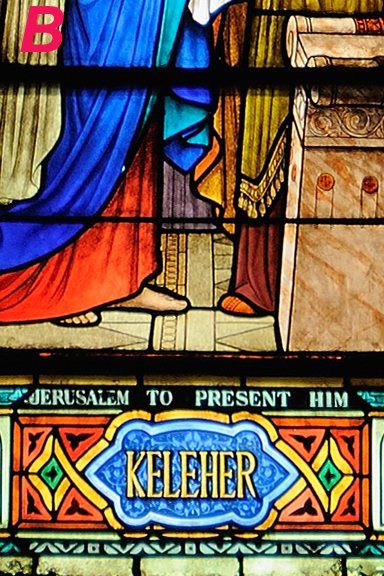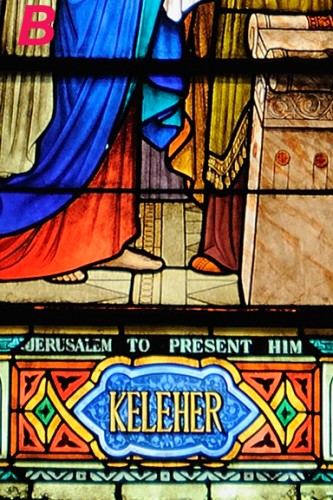 Note: The term "linear distortion" refers to the bending of lines near the edges of an image. There is another type of distortion that becomes obvious when a lens is tilted upward, to include an entire building, for example. Called "perspective" distortion, it can make the structure appear to lean backward. This happens because the base of the building is closer to the lens than its top. Whenever we fail to keep the camera back parallel to a subject, the perspective does appear to be skewed. (See the wide angle Oracle photo, for example.) This effect is caused by the shooting technique and not by any optical flaw.
Flare was very well-controlled. Even in bright side lighting the lens hood – plus the multiple internal coatings – worked well to minimize flare, ensuring snappy contrast. I was pleasantly surprised at the image quality in extremely close focusing while taking photos of Gerbera daisies. While the images were soft at wide apertures, stopping down to f/11 – and especially to f/16 – provided high edge-to-edge sharpness. I recommend f/16 for close focus work since this aperture also provides the depth of field necessary for sharp focus in all parts of the subject.
The Bottom Line
A lens with an 11.1x zoom range is certain convenient since it packs the most commonly used focal lengths into a single barrel. Whenever space and convenience are most important, this Nikon multipurpose zoom would be a fine choice especially on a compact DSLR like the D3000. Tucked into a hip pack or slung over a shoulder, the weight/size should not become a burden. And as a bonus, you'll get less gunk on your camera's sensor because you won't be changing lenses.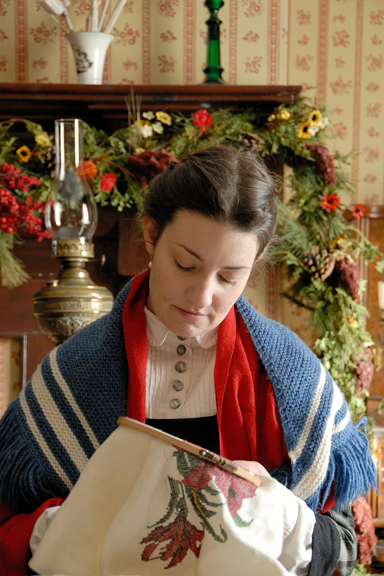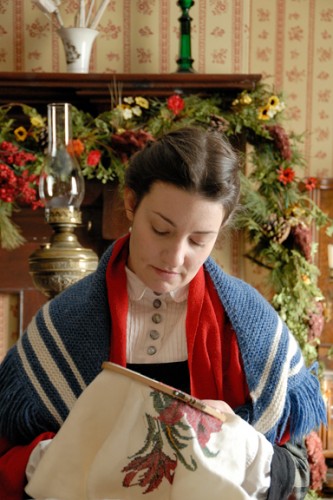 The Nikkor 18-200mm VR II lens is great for taking  snapshots during family events but it's also fine for travel photography thanks to its portability and focal length versatility. (D200) ©2010 Peter K. Burian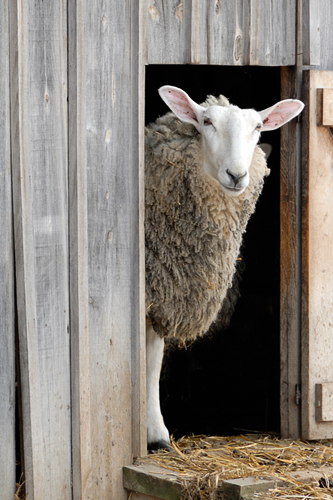 In addition to its wide range of focal lengths, the Nikkor AF-S 18-200mm VR II model provides very fast autofocus, a superior optical formula and a very effective image stabilizer. Serious shooters usually own high-grade, wide aperture lenses with a less ambitious set of focal lengths, such as a 70-200mm f/2.8 and a 17-55mm f/2.8 zoom. On the other hand, an 18-200mm lens is preferable  for use when  hiking, touring a city or on a family vacation.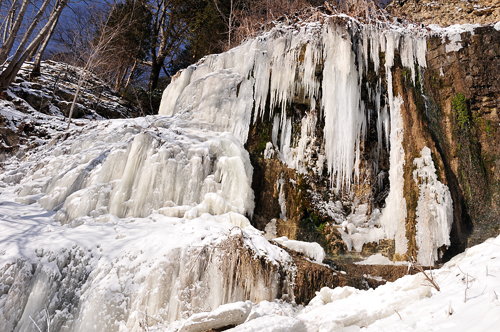 When shooting stock images, I often drag a 20 lb. camera bag around but that can be a real pain in the "¦ shoulder. And even when hiking with a single pro lens, the equipment can become an albatross around my neck. That's why it was such a pleasure to work with this multi-purpose alternative. In the past five years, I have tested many "all-in-one" lenses and the AF-S DX Nikkor 18-200mm f/3.5-5.6G ED VR II model been the best of the group. It's certainly not inexpensive but this one deserves my Best Value award in the 18-200mm category.
For more information and user reviews check out: Amazon   Nikon 18-200mm f/3.5-5.6G AF-S ED VR II Telephoto Zoom Lens for Nikon DX-Format Digital SLR Cameras, or B&H Photo   Nikon AF-S DX NIKKOR 18-200mm f/3.5-5.6G ED VR II Zoom Lens
Nikon AF-S DX NIKKOR 18-200MM F/3.5-5.6G ED VR II Specifications