Peter Burian tests this premium-grade camera with 10MP resolution to determine how it compares to the very popular G10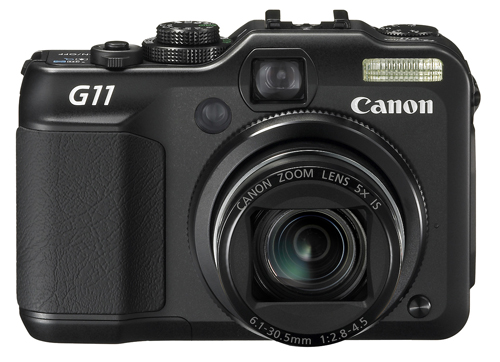 One of the top rated digicams on the market, the 14.7 megapixel PowerShot G10 was recently replaced by the G11, with lower resolution said to provide superior image quality. The G10 was definitely an ideal second camera for serious photographers. In fact, this is the one that many of the pros carried when we went out for dinners while working at a week-long photo seminar in Dubai. (Also see Jack Neubart's Canon PowerShot G10 Review here at Photocrati.com)
After testing the G10, I fell in love with that camera and bought one for my own use. While it received rave reviews about its conventional controls and low ISO quality, most test reports complained about its high ISO performance.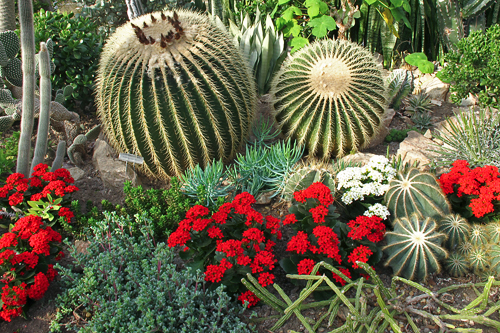 In my own review for a Canadian magazine, I made the following comment about the G10: By ISO 800, images made in low light are still very sharp but very grainy although that's not a problem in 5×7″ prints. At higher ISO, JPEG quality really suffers due to speckling and some smearing of fine detail by Noise Reduction processing. At ISO 800+, slightly better results are possible with Raw capture since Noise Reduction and Sharpening can be set to the optimal level in the converter software.
Most technical experts indicated that the problem was caused by the excessively small pixels (photosites). Apparently the engineers at Canon agreed since the company responded by replacing the G10 with the G11, with substantially lower 10 megapixel resolution provided by a new High Sensitivity sensor. That step made sense of course, since it allowed for larger photosites – with greater light gathering ability – for superior results at high ISO.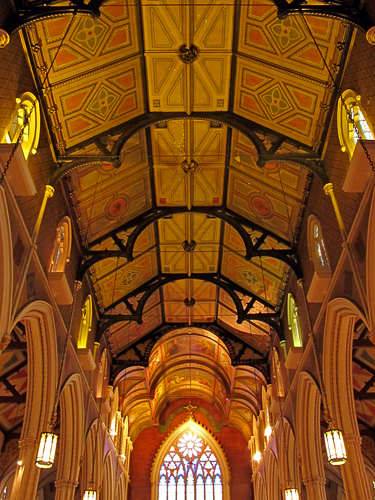 In addition to that change, the DIGIC 4 processor was improved and features a Dual Anti-Noise System that's optimized for the new sensor. Canon claims that the new technical aspects provide an improvement in the signal-to-noise ratio and a 1.7x boost to the saturation signal. That's said to provide  two  stops of improvement in high ISO quality over the PowerShot G10. That allowed Canon to add a new ISO 3200 option and a small bonus: a High Sensitivity 2.5 megapixel mode with automatic ISO selection up to 12,800.   As a bonus, dynamic range was also increased in order to provide greater highlight and shadow detail.
PowerShot G11 Features
Aside from those modifications, the G11 is virtually identical to the G10 in terms of construction (magnesium alloy shell), lens (28-140mm f/2.8-4.8 equivalent) and controls, including some old-style mechanical, metal dials. The tiny optical viewfinder (with 79% scene coverage) was also retained. The viewfinder is not very bright, and there's a lot of framing inaccuracy in close-up shots, but it can be useful when bright sun obscures the LCD preview display.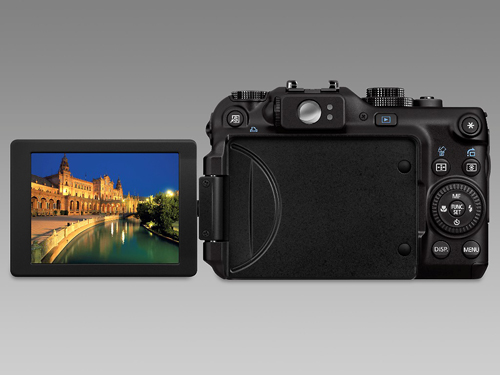 Naturally, the G11 does offer some new amenities, such as an articulating tilt/swivel LCD screen although it's smaller at 2.7″ versus. 3″. Canon also added a few extra features: Smart AUTO mode, Quick Shot mode (sets AF to continuous and provides quick control screen), White Balance Fine Tuning, HDMI output, a faster flash sync speed (to 1/2000 sec.) plus blink detection in Face Detect AF. Do note however that a few G10 features were omitted: the Auto ISO shift, remote capture support, voice recording and the Super Fine JPG option. I missed only the latter since it would allow the G11 to provide even finer JPEGs with lower compression.
Like its predecessor, the PowerShot G11 offers numerous automatic and manual functions. Interesting features include i-Contrast for automatically lightening dark areas; it's also available as a post-processing item in Playback mode. The G11 also employs iSAPS: intelligent scene recognition that optimizes focus speed, exposure and white balance in snap shooting. Ten picture styles  are available for producing entirely different effects. In the Custom Color mode, you can set a desired level for sharpness, contrast, saturation and skin tones. The LCD display changes to reflect the effect provided by any picture style – and some other  camera overrides – a very useful preview feature.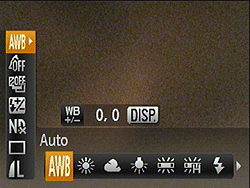 The PowerShot G11 is very versatile particularly when used with one of the compatible  flash units or a tele adapter. Surprisingly, Canon does not offer a wide angle conversion lens. Maximum resolution in movie mode is only standard VGA definition, but the videos (at 30fps) are quite nice and smooth. Note too, that the Digital Photo Pro software (for Windows or Mac) is a very useful RAW file converter with all of the essential features for optimizing a photo. At the time of this writing, DPP produced better quality than the latest version of Adobe Camera Raw that was available for CS4.
Camera Speed
This is definitely not the fastest camera in its league. Start up takes just under a second and the G10 acquires focus in about a half second at wide angle focal lengths indoors. At telephoto settings that can take up to a full second but it's faster in bright light. I did miss some candid photo opps at first but solved that by pre-focusing and tripping the shutter at the right instant. There was no apparent shutter lag when focus was pre-set. LCD blackout between frames was also a tad long, making it a bit of a challenge to keep a moving subject well-framed when panning the camera.
When shooting JPEGs in Continuous Drive mode I was able to blast off a long series at 1.1 fps, using a fast (Class 6) SDHC card. Even after a dozen shots, the camera was ready to take another burst within 1.5 seconds. The framing rate slows a bit in RAW or RAW+JPEG capture mode but the camera can still take an "unlimited" number of photos. After taking a shot, the image is displayed on the LCD screen in 1 second in JPEG capture or in 1.5 seconds for a RAW or RAW+JPEG photo.
Low ISO Evaluation
Since a camera with built-in lens is not often used for action photography, sheer speed is rarely the most important criterion. The good news is that at ISO 80 to 200, the PowerShot G11 provided beautiful JPEGs with high definition of intricate detail. Granted, this 10 megapixel camera cannot match the amazing resolution provided by the 14.7 megapixel G10. Even so, technically excellent images look great as 13×17″ prints and should satisfy most viewers.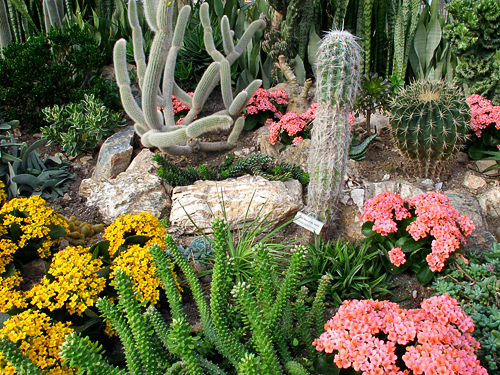 At any ISO from 80 to 200, the G11 can produce stunning image quality, with high resolution of intricate detail as indicated by the small section of the JPEG. I made a 13×17″ inkjet print from this ISO 100 capture and most viewers assume it was made with a DSLR. The photo below is a small portion of the full JPEG. (f/8; 1/40 sec.; 28m equivalent.) ©2009 Peter K. Burian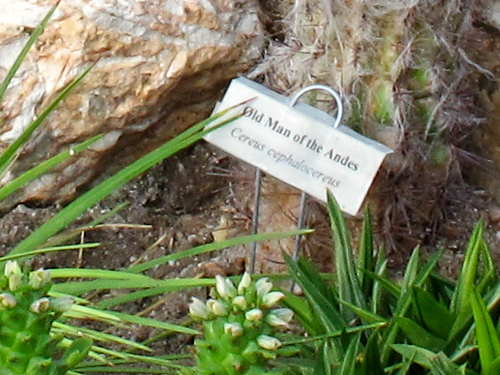 The standard picture style (color mode) provided smooth JPEGs with high sharpness, employing edge enhancement to increase the crisp effect. Color saturation was moderately high and pleasing overall, but reds were unusually rich. In fact, skin tones were often too ruddy; I was able to prevent that by switching to the Custom Color mode and setting Red saturation to -2. Contrast was high, a definite benefit on cloudy days in early winter. The automatic level for i-Contrast (dynamic range expansion) lightened shadow areas slightly.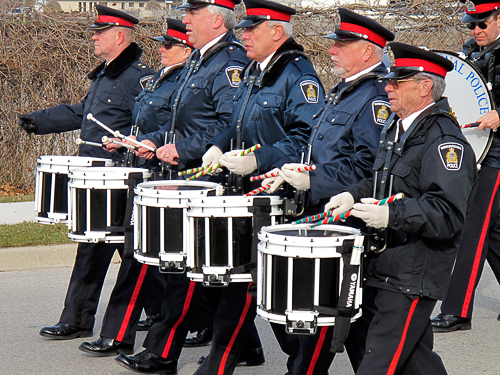 While the G11 can provide excellent shadow detail, I wish that i-Contrast would tone down excessively bright areas. The camera tended to over expose mid-tones and this aggravated the problem of "blown out" highlights, exhibiting little texture or detail.  Canon claims that dynamic range is four times greater than with the G10 but frankly, the newer camera did not seem any better in terms of highlight detail. In fact, i-Contrast made the problem slightly worse. In contrasty light, it's important to avoid overexposure; reducing the Contrast level by -2 (in the Custom Color mode) is also very helpful.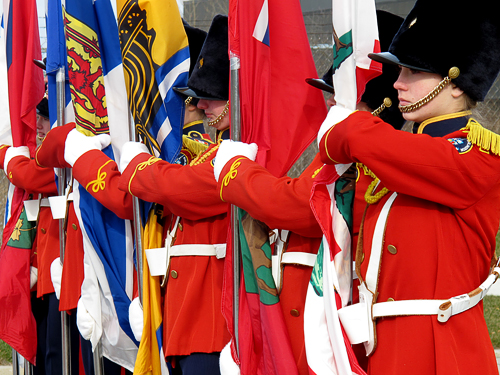 After application of Smart Sharpen in Photoshop CS 4, my best ISO 80 to 200 shots made for very nice 13×17 prints. There's a bit of digital noise and slight smudging of fine detail but that's not visible in prints viewed from a normal distance (three or four feet). At ISO 400, the JPEGs still look fine and made very good 11×15″ prints. By comparison, images made with the older G10 at ISO 400 exhibited more visible graininess but higher resolution made the JPEGs  suitable for even larger prints.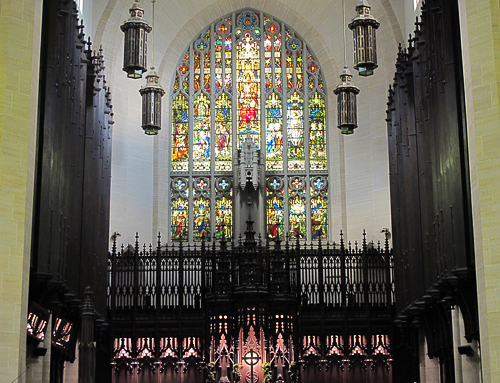 High ISO Evaluation
Canon's primary reason for reducing resolution was to improve high ISO performance. That strategy was successful and the G11 definitely provides obvious benefits by ISO 800. At this ISO, the JPEGs are surprisingly smooth, although there's more smudging of fine detail due to noise reduction processing. Even so, I was able to make excellent letter size prints from my technically-best images after some careful sharpening. By comparison, the G10 produced ISO 800 images that were very grainy; while there was less smudging, all of my friends preferred the smoother prints made from G11 photos.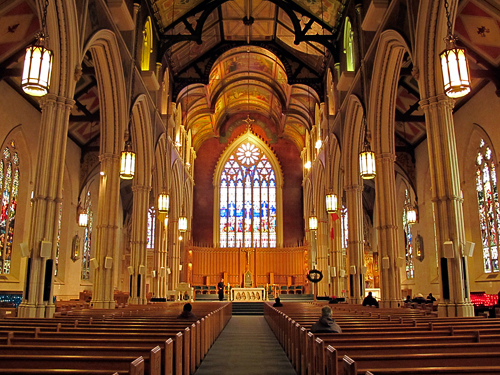 No camera with a small 7.6 x 5.7 mm sensor produces perfect images at ISO 1600, but the G11 is much better at this level than the G10. Color saturation is very low, but that can be boosted in-camera or with software. While chroma noise and noise reduction artifacts are visible in images viewed on a monitor, letter-size prints made from well-exposed JPEGs – after sharpening – are really quite decent.
The same size prints made from  G10 photos are very grainy, although fine lettering – smudged in G11 photos – can be deciphered thanks to the higher resolution. Even so, my friends rated the (ISO 1600) 5×7″ prints from the new G11 as "very nice".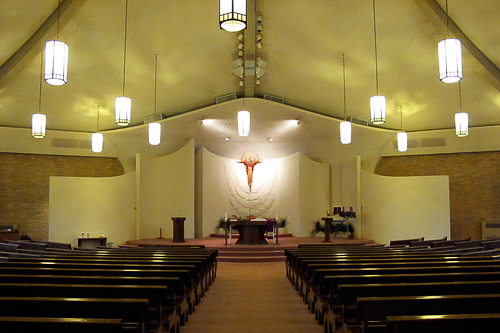 The G11 offers an ISO 3200 option but that should rarely be needed. Even inside dark cathedrals, I was able to get sharp photos using ISO 1600. While the shutter speeds were quite long, the camera's image stabilizer is very effective, particularly in the Continuous IS Mode. This feature provided up to a four-stop-benefit in terms of compensating for camera shake. When I braced the G11 against something solid, I was able to get sharp photos at 1/4 second in the 50mm to 60mm equivalent focal length range.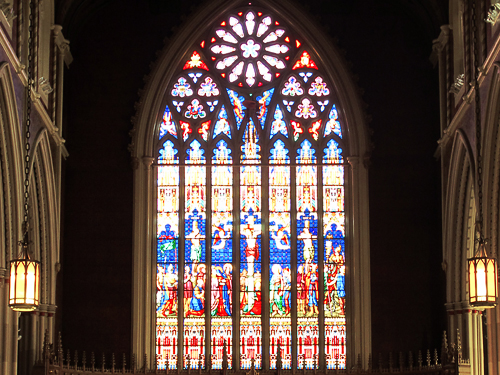 Since ISO 3200 is an important new G11 feature, I did try this level but found serious problems caused by artifacts and chroma noise. The JPEGs are soft and "mushy" due to excessive noise reduction that causes obvious blurring of details; there's also a significant loss of color saturation and some blotchiness. Dynamic range is also very narrow. Most viewers of my prints considered 4×6″ to be about the largest print size that is still acceptable.
As you might expect, it's preferable to use RAW capture at high ISO. Unlike the camera, the Digital Photo Pro software offers full control over Noise Reduction. Separate tools are available for chroma and luminance noise making it easy to achieve the optimal effect. For the best results in DPP, set Sharpening to a lower level than the default. Later, after modifying the image as desired in Photoshop or other software, apply a sharpening utility with some expertise for the best possible prints.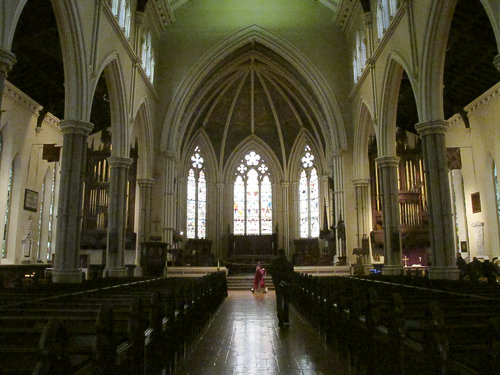 The Bottom Line
The PowerShot G11 certainly offers benefits at high ISO over the G10 at ISO 800 and at ISO 1600, and can provide acceptable quality at ISO 3200. While higher sensitivity levels are possible too in a special mode,  resolution reduces to 2.5 megapixels and the  JPEGs are suitable only for web use.
The G11  would be ideal if Canon had included user-selectable levels control for noise reduction in JPEG capture. While JPEGs look fine especially at ISO 800, the best results at higher ISO call for RAW capture and tweaking with the Digital Photo Pro converter software; since this is a high-end digicam targeting serious shooters, that's not a major drawback. Experienced photographers often tend to select RAW capture mode — with any camera — for the best quality and the latitude in making non-destructive image adjustments.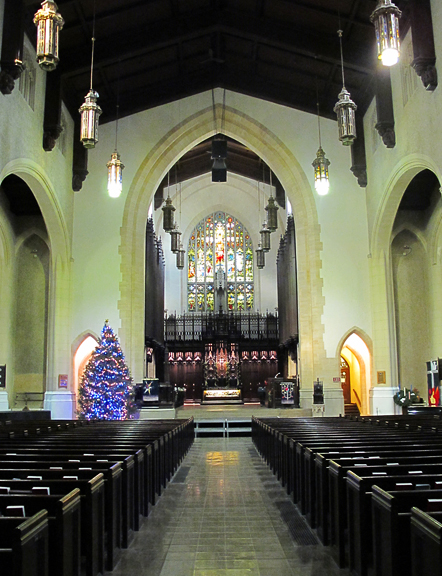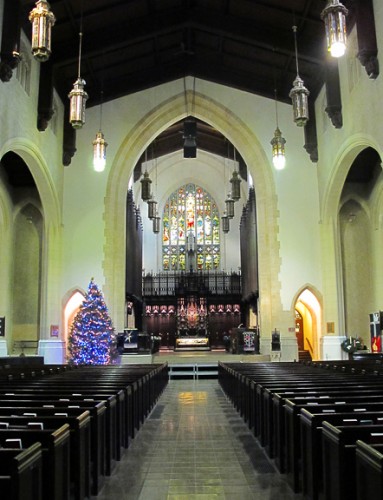 But how does the PowerShot G11 compare to the Micro Four Thirds cameras? Models like the Olympus E-P1 or P-2, and the Panasonic Lumix DMC-GF1 are the strongest competitors. Frankly, they do have an edge in high ISO quality due to their much larger 18 x 13.5mm sensors and oversized photosites. Particularly the Olympus models provide visibly better results at high sensitivities. When testing the E-P1, I found that ISO 800 produced gorgeous 11×15″ prints. Digital noise speckles were more obvious at ISO 1600, but well-exposed images were suitable for very nice 8×10 glossies.
Anyone who will often shoot at high ISO levels would be well served by either of the Olympus Micro Four-Thirds cameras. (The DMC-GF1 is not as impressive at high ISO but produces superb quality at lower sensitivities.) However, the E-P cameras are much larger than the PowerShot G11 particularly when equipped with the 28-84mm equivalent zoom lens. Aside from a size/weight benefit, the G11 is also equipped with an optical viewfinder, unlike the E-P1, E-P2 or the DMC-GF1. The last two of those cameras do accept an electronic viewfinder accessory, but that makes them even less pocketable.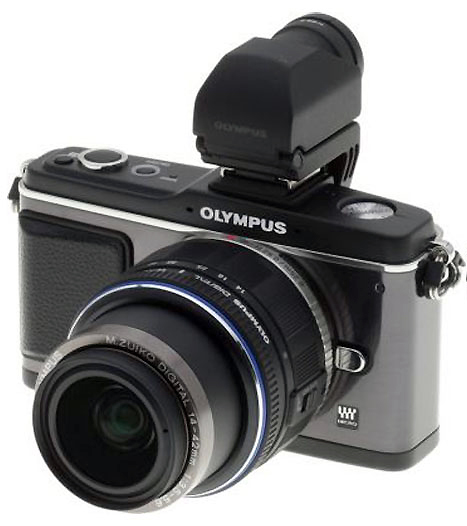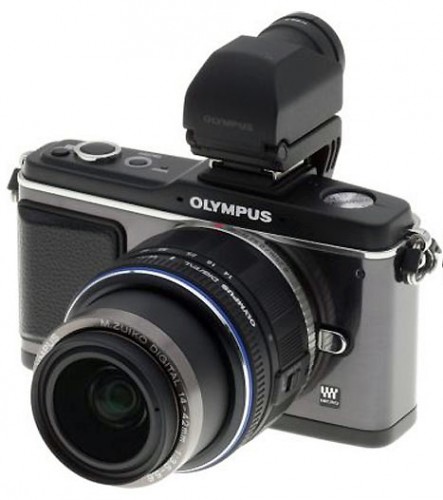 Conclusion
The Canon PowerShot G11 is a very desirable camera in terms of its great versatility, rugged construction, fine image quality and portability. And the built-in 28-140mm lens is impressive in all aspects: high edge-to-edge sharpness, little distortion and minimal chromatic aberration. While it's not super fast, the G10 provides excellent burst depth even in RAW capture mode. In my estimation, this 10MP PowerShot model will be as successful as its predecessor in attracting long-time photographers due to its classic styling and controls, high resolution articulated LCD and a feature set that targets the experienced shooter.


For full specifications, visit: the PowerShot G11 page on Canon's website
For pricing information (about $440) and user reviews: check out   B&H and   Amazon and   Adorama