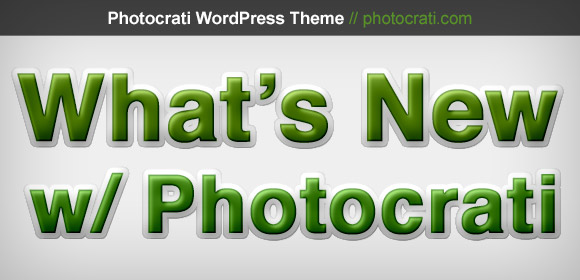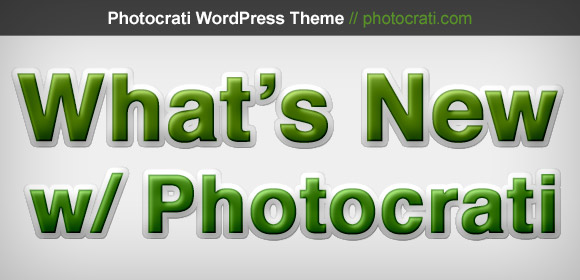 Photocrati has been updated and is now available to automatically update in your WordPress admin section.
What's New With Photocrati:
NEW: Added support for post thumbnails. See http://codex.wordpress.org/Post_Thumbnails
Changed: Updated Pope Framework to v0.3
Changed: Updated JQuery UI to to v1.9.2, provided by WordPress
Bugfix: Sorting problem via drag n' drop using WordPress v3.5
Bugfix: Fixed compatibility issues with Internet Explorer v10
Bugfix: Gallery placeholder corrupted using WordPress v3.5
Bugfix: Empty customization tabs using WordPress v3.5
Note: If you are not seeing the update right now, it may take 1 day for the update to appear in your dashboard.
Questions:
As always, don't hesitate to reach out to our support by visiting the members area.