We are proud to recognize Cory Wilson as a Photographer for Good for his impressive work on the Transcending Boundaries Series.
We selected Cory for this feature because in addition to his impressive photography on meaningful social and environmental issues – he is also serving as an agent of social change. His work is inspiring and refreshing, and I think that you'll agree that his attitude and outlook are a little contagious.
Cory Wilson is Director of Collaboration at The Collaborative – a social venture dedicated to providing creative solutions to social entrepreneurs and nonprofit organizations, while simultaneously empowering the next generation of creative professionals focused on social change. Visit The Collaborative to find out more and view recent projects.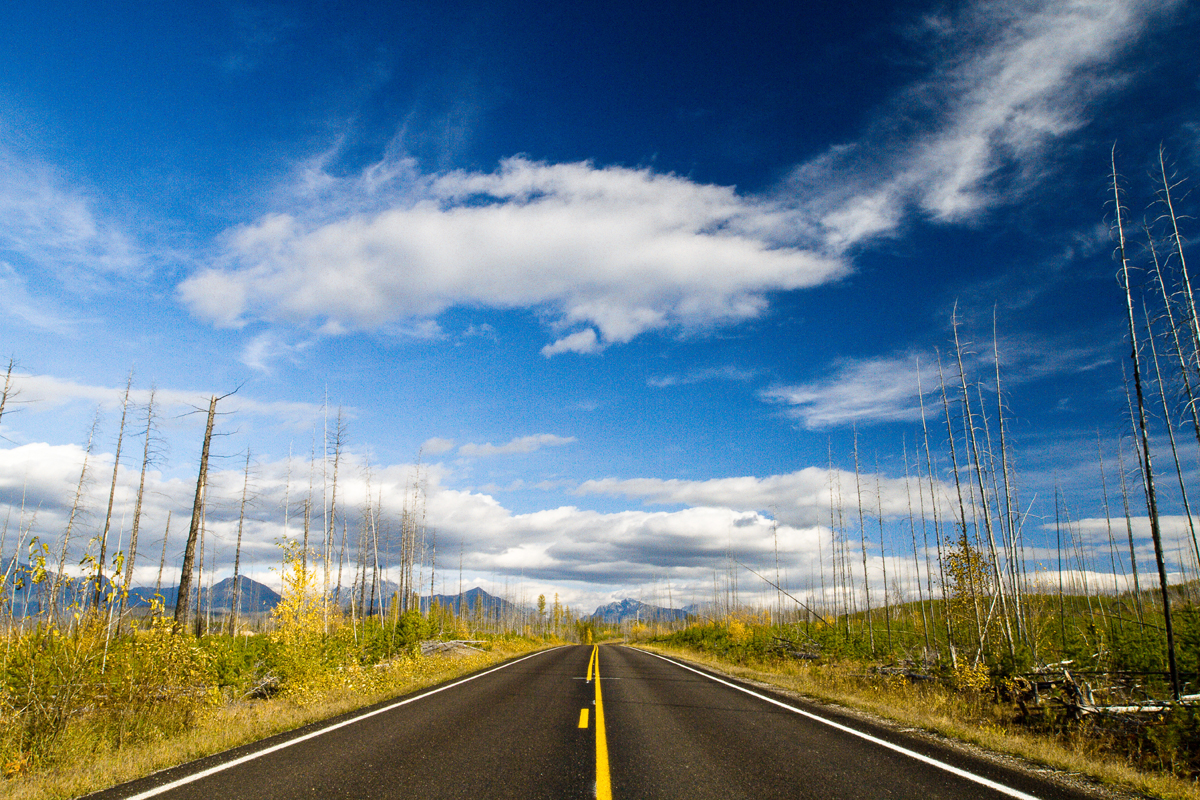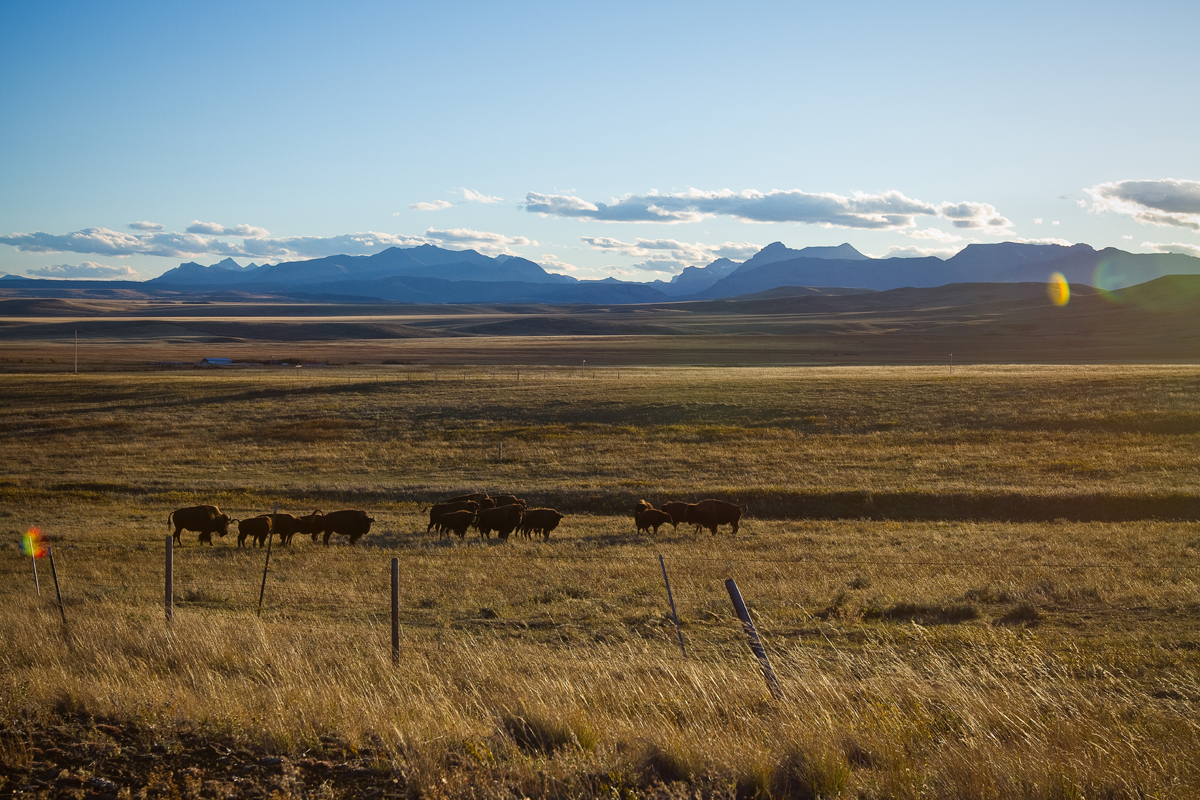 Give us a little background about you — how did you get into this kind of photography?
I had one of those classic photography moments. I got my first camera and roll of film from my dad, bought a new one, gave him back his, realized his was better, and stole it again. I was fascinated by it, but I didn't know what was so intriguing. It took years, until college actually, to realize that I saw photography as a way to explore the world. Through photography, I could study anything and control my distance to the subject. Get in really close, or stay slightly detached and observe. My interest in social issues –from a relatively young age – was a way to use photography to not only try and contribute to our shared future, but also to ensure a livelihood doing what I love.
Why focus on transboundary issues?
Transboundary issues – Transboundary Collaboration, Conflict Resolution, Conservation, etc. – were introduced to me by a close friend and colleague, Todd Walters, at International Peace Park Expeditions. He approached me early on as he was founding IPPE for help with branding and communications. It was through the experience of helping him establish his brand and organization that I was able to dive deeper into the transboundary community. I began to see the interconnectedness of issues surrounding borders of all kinds. The idea of community participation in post-conflict areas suddenly cropped up beyond the borders of the Balkans where we started, to The United States (yes, we've had conflict here), and Uganda. The oceans, like our forests and mountains, know no bounds. A transboundary perspective on the interconnected nature of all things political, social, ecological and economic seems essential to our success as a species because it's based in a reality we can all easily observe.
Can you describe some of the interesting (positive and negative) border/boundary issues that you've covered?
People are constantly in conflict over resources, people want their kids to have opportunities, people struggle to overcome generations of bias, and people see clear opportunity across invisible lines. It's my observation, as someone who's certainly not an expert in the field, that all the issues I've encountered so far are exactly the same in every place I've visited, just in different contexts. The relationship between the Blackfeet Nation and the National Parks Services here in the United States/Canada is amazingly similar to the relationship between Ugandans/Congolese and the Ugandan Wildlife Authority/Congolese Wildlife Authority. At the end of the day, they all want the same things. Security for their families, access to healthy resources, a solid education, and a future for their kids.
What were you hoping to achieve with your photos of Waterton-Glacier International Peace Park?
At the end of the day, I was hoping to provide a resource for IPPE as they continue their many conversations and programs around these issues. I was on expedition to film the Transcending Boundaries documentary and challenged myself to photograph everything I filmed, and film everything I photographed. I wanted to authentically represent the situation I was in, the situation I was studying, while also provide a resource for the people I was working with.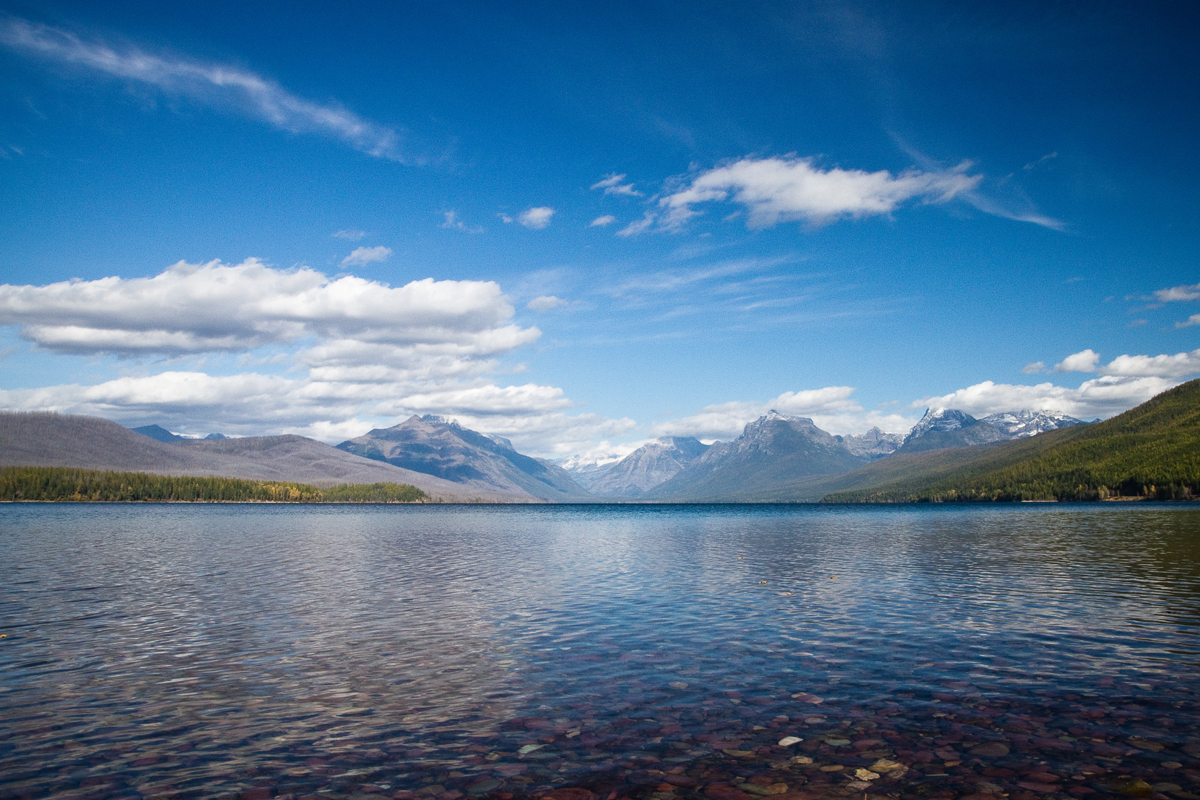 Any special challenges that you encountered?
Projects like this seem to have three big challenges: time, dedication, and technology. In regards to time: It's about the amount of preparation you do before a trip so you can do your best when you arrive. But it's also about the time you have on the ground producing a body of work, and finally the time you spend curating all that you've done for the people you're working with. In regards to dedication: It's all about working as tirelessly as possible. Waking up early for sunrises, staying up late getting the last bit of light and then media managing, charging batteries and hopefully getting some rest before the next day arises. In regards to technology: It's also about being able to use your resources. Not just having the fanciest camera with the most megapixels or the sharpest glass. It's about using what you have well, and in a way that affects your surrounding as little as possible. You can't walk into a remote village with a camera crew and expect everyone to act natural. At the same time, you don't need the best camera money can buy to film a short documentary, no matter where you hope it will be seen.
How do you prepare for this work?
I do as much homework as I can fit in. I ask a lot of questions from the people around me associated with a given project. After all, they're the experts. I put myself into the shoes of those who I'm working with so I can understand what their needs are and what they want to communicate. I put myself in the shoes of the subjects of a particular body of work so I can try to understand their situation, no matter what it is.
What gear is in your bag? Favorite pieces.
For this trip, I had my Canon 7D, a 16-35mm, 60mm Macro, 35mm, Zoom H4n, Rhode Shotgun mic, Gitzo tripod w/ a light fluid head, copious amounts of cards, adapters, two external hard drives, a MacBook Pro, Lightroom, Final Cut Pro, and Compressor. And, my moleskin of course.
Do you have a favorite image in the series?
The image of the sky is by far my favorite, and most underrated. It's the background on my computer, my iPhone, and the centerpiece for whenever we discuss this project. It completely encompasses the idea of transboundary-anything because there are simply no boundaries in the sky. This is a much clearer metaphor then land and even the sea, because people don't really think about air traffic controllers, or borders extending vertically. We typically think of a border at the edge of some geographic features, or EEZs [exclusive economic zones, *editor's note] that extend miles off our coasts. But the sky, filled with birds, is a common metaphor for freedom and limitless possibilities. We share the skies freely. They're not formally argued over anywhere, really. So, for me, that photo says it all.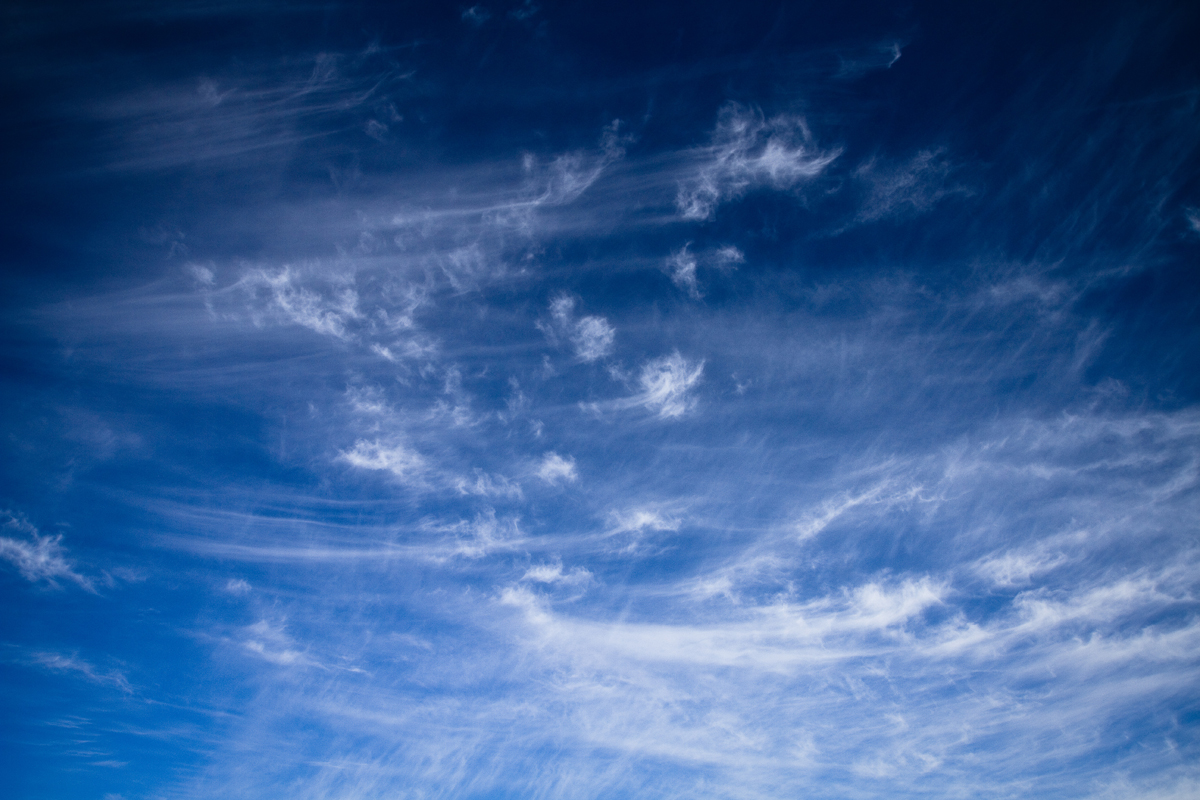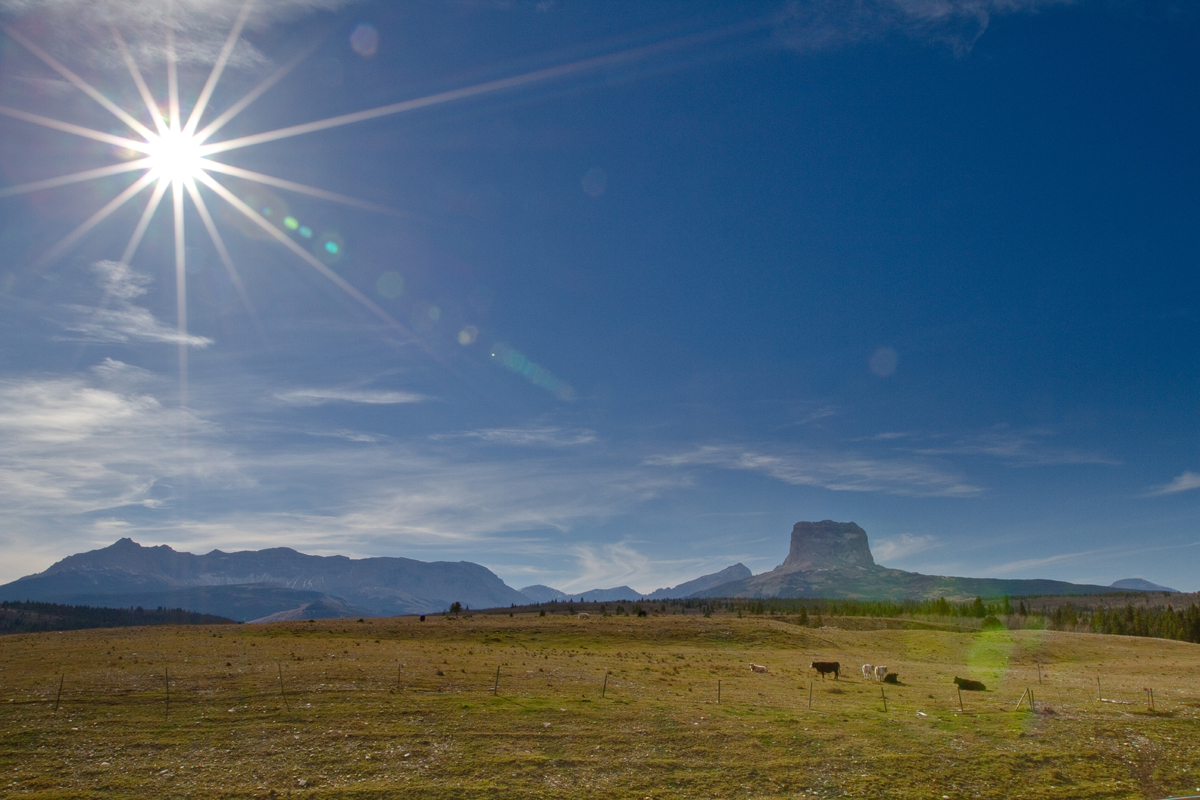 What are some of your important projects?
I'm really excited by my work with International Peace Park Expeditions and Ashoka. Both organizations are doing some amazing work, and I'm honored to be a part of it. With Ashoka, I've helped create a case for the importance of partnerships between Social Entrepreneurs and Multi-National Corporations. We've created discussions around Housing and Urban Design, and discussed the role of mobile technology in bringing solutions to the "bottom of the pyramid". With IPPE, I've had the opportunity to create media promoting their programs and academic courses, and travel to the Balkans, Central America, and here in the US.
Any advice for photographers hoping to make a difference?
Yes! Do it, and don't give up! You have to be dedicated to the work you're doing, no matter what it is. If you don't care, it will certainly show in the end. I would encourage you to do your best to understand the organization and people you're working with, where they're coming from, and where they are trying to go. Then continually develop that understanding over time. Think of yourself as an extension of their team, not as a freelancer. Build trust by being trustworthy and by showing your true dedication. The non-profit world can benefit greatly from people like us who know how to use various approaches to journalism or advertising effectively. Be authentic, and keep your collaborators the same.
What are you working on now?
Right now, I'm working on a few things. I'm in the middle of editing the second Transcending Boundaries documentary which is focused on the Central Albertine Rift in Uganda/DRC/Rwanda; I'm helping Conservation International edit a series of videos for an upcoming website called the Ocean Health Index; I'm working with Ashoka's Changemakers to create a video to help launch their new site, Changeshop; and I'm working with Ashoka's Youth Venture program in New England on some great Case Studies around their approach and successes. It's all very exciting. Check The Collaborative for updates if you're interested in seeing them as they arrive.
Thanks for taking the time to speak with me. I am honored to have been asked to participate in this series.