Peter Burian reports on the best of the new gear at the Photo Marketing Association's extravaganza in sunny Las Vegas, Nevada
The largest annual photographic trade show in the world, PMA 2009 was held in Las Vegas, Nevada in March. While touring the show floor and meeting with exhibitors, it quickly became clear that many were aggressively developing their line of cameras. As usual, a vast range of compact models were announced, many with HD video modes and more "intelligent" automation than in the past. I found fewer digital SLR models than expected, but two companies showed interchangeable lens cameras without a reflex mirror and these are just as versatile. In this report, I'll briefly cover the most significant cameras (including two DSLRs announced shortly after the PMA event) and lenses as well as the most significant new printers.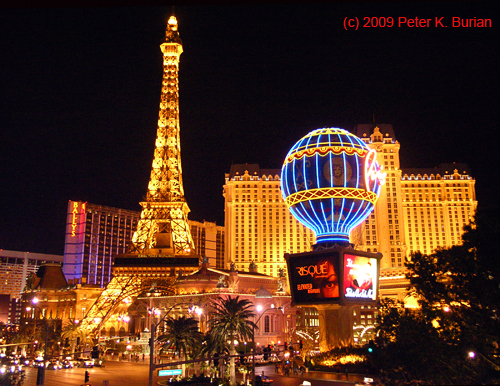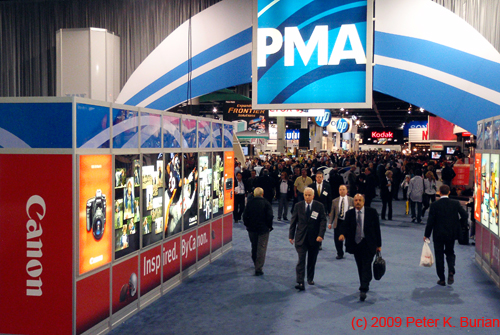 Advanced Photo Equipment
Let's take a look at the equipment that's likely to be of greatest interest to photo enthusiasts and some professional photographers.
Canon: This company introduced two lenses with a Tilt/Shift perspective control mechanism: the TS-E 24mm f/3.5L II is an upgrade over an earlier model while the TS-E 17mm f/4L is entirely new. Both benefit from UD and aspherical elements plus SWC coatings for superb image quality.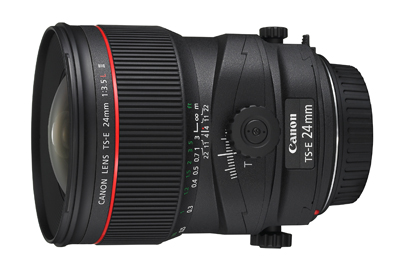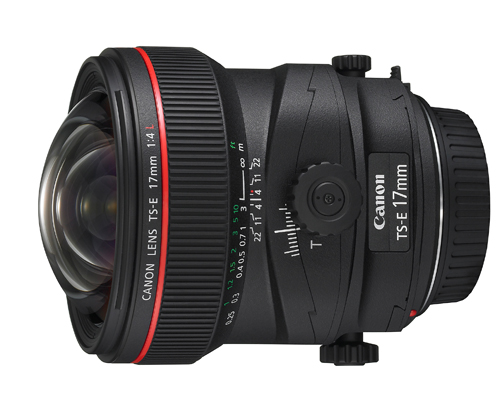 EOS Digital Rebel T1i, This camera–with a 3-inch (920,000 dot) LCD screen–is packed with advanced capabilities and features a High-Def movie mode with two options: 1920 x 1080 pixels at 20 fps and 1280 x 720 pixels at a much faster 30 fps.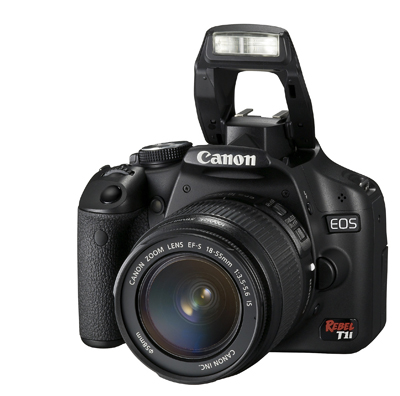 Canon also unveiled two new Super B (13×19-inch) format PIXMA photo printers. The Pro9500 Mark II employs ten pigment-based inks (including three blacks) to make gallery-quality colour and monochrome prints.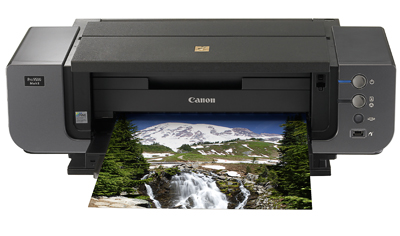 A faster and more affordable model, the Pro 9000 Mark II uses eight dye-based inks to provide even glossiness and very vivid colours for outputs with great visual impact.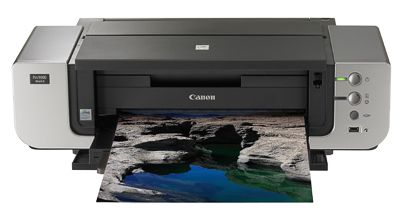 Leica: This company has discontinued their 35mm SLR cameras but remains committed to the (analogue and digital) M system and to the S2, a 37.5 MP digital SLR with a massive 30x45mm sensor. Leica unveiled a gorgeous Super-Elmar-M 18 mm f/ 3.8 ASPH compact wide angle lens, ideal for both digital and 35mm rangefinder M cameras. This compact model with an aspherical element would be ideal if used with the new external M18 optical viewfinder.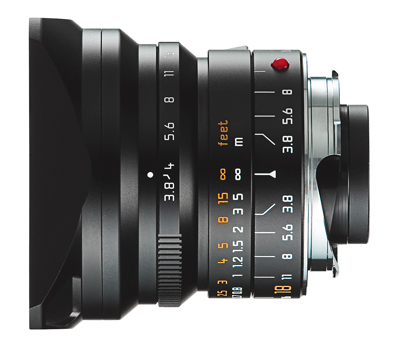 Leica also announced a new high-tech flash unit, the SF 58, with a GN of 58, a zoom range of 24-105mm and a built-in wide angle diffuser. This unit is suitable for use with all of the recent M, R and S series cameras.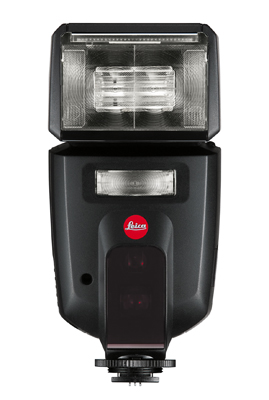 Nikon: Shown in secrecy to select members of the Press (and announced later), the compact/affordable 12.3 megapixel Nikon D5000 employs much of the technology developed for the high-end D90. The new model includes many of the same features too, but gains numerous Scene modes and a new variable-angle 2.7-inch LCD screen that's ideal for use in Live View (with more autofocus options) or in High-Def movie mode at up to 1280 x 720 pixels at 24 fps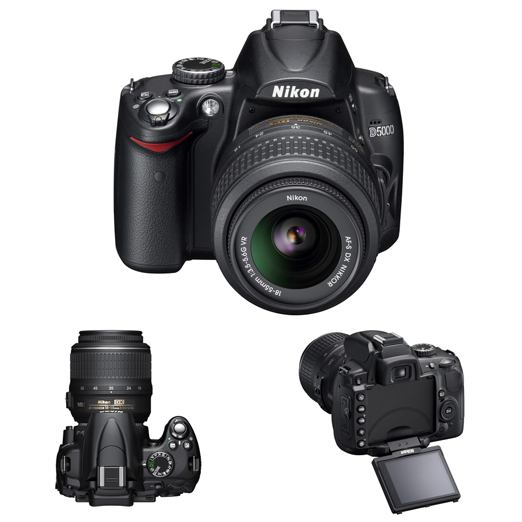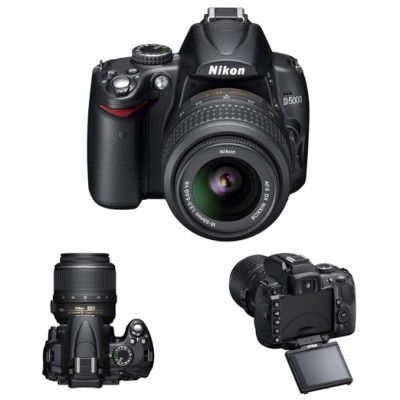 Nikon also introduced a high grade "fast" lens for DSLRs with the typical APS-C size sensor, the AFS (Silent Wave) DX Nikkor 35mm f/1.8 G (52.5mm equivalent) with one aspherical element, Super Integrated Coating and weather sealing around the mount.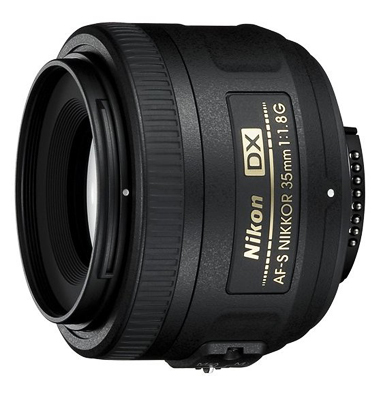 Olympus: Benefiting from technology developed for the more expensive E-30, the new 12.3 megapixel (MP) E-620 digital SLR is much smaller/lighter. Even so, it's equipped with a built-in image stabilizer, numerous amenities and it's fast at 4 fps. This model includes a flip-out rotating 2.7″ LCD, Live View with two distinct AF modes, an automatic dust reduction system, multiple exposure mode (to combine two images), numerous operating modes and a new 7-point twin-cross AF sensor. The E-620 also features illuminated buttons, very useful in low light photography.
Like the E-30, the new camera offers several "art filters" in capture mode. These can produce interesting special effects; the user can select Pop art, Soft Focus, Pale & Light Color, Light Tone, Grainy Film or Pinhole. Other noteworthy features include three aspect ratios (4:3, 3:2 and 16:9) and Shadow Adjustment Technology for more highlight/shadow detail in high contrast images. The Olympus E-620 provides built-in support for wireless off-camera TTL flash and is compatible with optional accessories such as an HLD-5 battery grip, flash units and brackets, and a pro-caliber underwater housing. (Several weeks after the PMA show, Olympus also introduced the very compact 10 megapixel E-520 featuring a few upgrades over the E-420).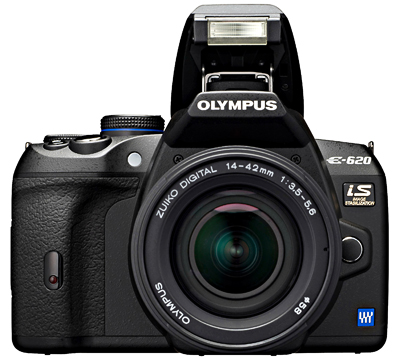 Panasonic: This company expanded its line of interchangeable-lens Micro Four Thirds cameras (without a reflex mirror or pentaprism). The new 12.1 MP Lumix DMC-GH1 is similar in many respects to the current G1 model, but employs two processors and gains a High Definition (1080i or 720p AVCHD) movie mode, with stereo sound. Video capture is unusually versatile with Single Shot and Continuous AF (for moving subjects). As a bonus, several major features are also available in movie mode: full control over aperture and shutter speed, Face Detection, Intelligent Exposure, Optical Image Stabilization, and Intelligent Scene Selector.
The second Lumix camera without a reflex mirror or pentaprism, the GH1 employs a Venus Engine HD with two CPUs and gains HD movie capability with stereo sound. (An optional stereo microphone is available.) Video capture is incredibly versatile with Single Shot or Tracking AF plus full control over aperture and shutter speed as well as other functions.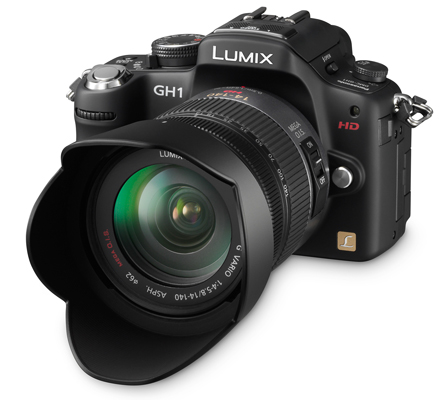 The Lumix G Vario 14-140mm f/4-5.8 O.I.S. (28-280mm equivalent Aspherical/ED) kit lens, with image stabilizer, is also noteworthy since its autofocus is nearly silent and unusually fast in continuous Tracking AF even in movie mode. (This kit lens is also compatible with the G1 camera which will remain in the Lumix line.)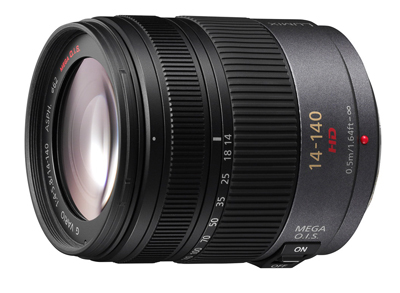 The Lumix G system now also includes the "fast" Vario 7-14mm f/4 Asph (14-28mm equivalent) zoom with two aspherical and four ED elements for those who appreciate ultra wide angle image making.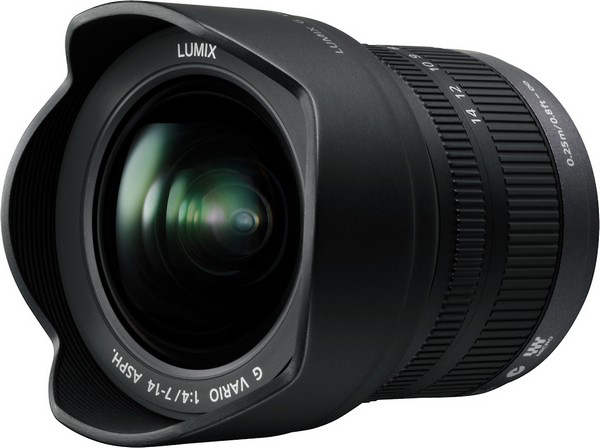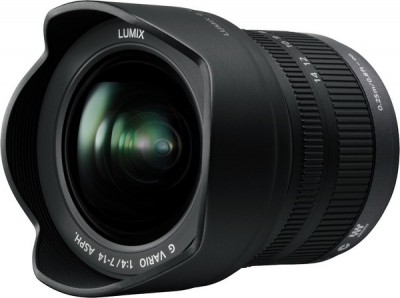 Samsung: Like Panasonic, this company has shifted its focus to developing Interchangeable Lens Digital Cameras without a reflex mirror or pentaprism. Omitting those components allows for much slimmer/lighter cameras and smaller lenses. The first model will be the Samsung NX, shown only as a prototype under glass with very few specifics. We do know that it will employ a sensor from a Samsung DSLR and an electronic viewfinder. It will be full-featured but easy to use; an HD video mode (and perhaps Wi-Fi connectivity) will be available, too. At least a few very compact lenses — compatible only with the NX — will probably be introduced as well; the camera should be in stores later in 2009.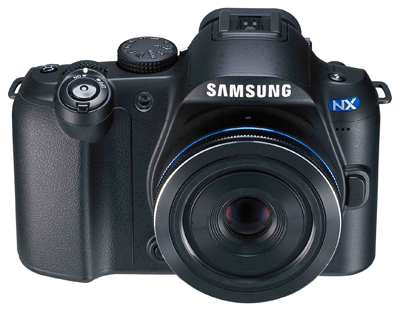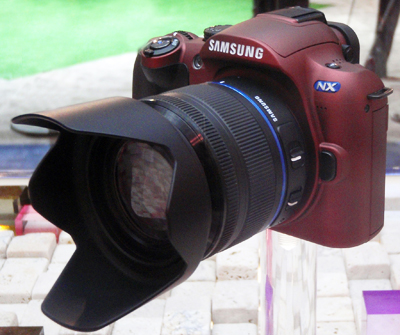 Sigma: This company introduced four new lenses during PMA 2009 with an ultrasonic HSM focus motor (for fast/silent autofocus) in all mounts. The large, pro-calibre 10-20mm f/3.5 EX DC HSM is an internally-focusing ultra wide zoom with a wide maximum aperture, two SLD and two ELD glass elements plus four pieces of aspherical glass for superior image quality.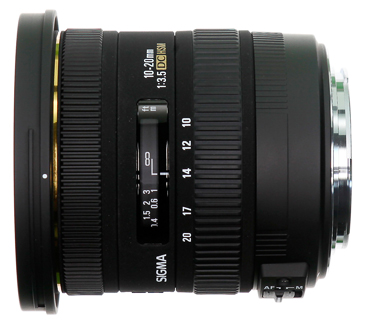 The other three Sigma zooms are all equipped with a new/improved optical image stabilizer (OS).
Boasting wider apertures than the kit lenses, Sigma's new 18-50mm f/2.8-4.5 DC OS HSM includes two SLD and three aspherical elements plus internal zooming and focusing.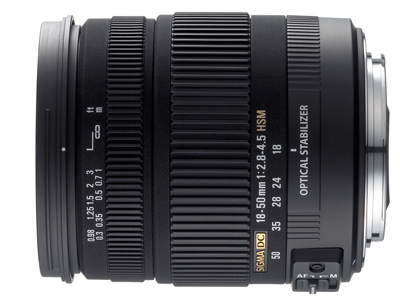 The 18-250mm f/3.5-6.3 DC OS HSM employs three aspherical and four SLD elements plus internal focusing and zooming systems.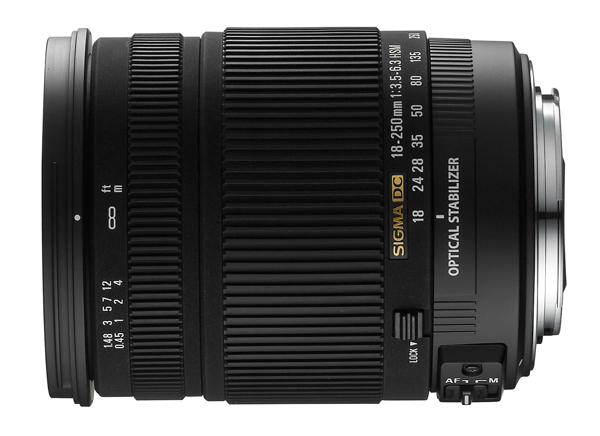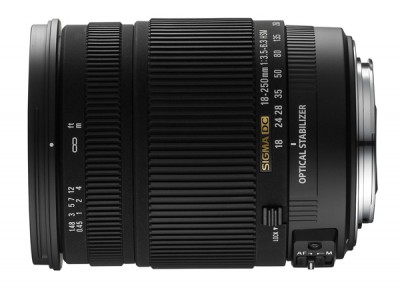 A very compact, lightweight model, the 50-200mm f/4-5.6 DC OS HSM zoom features internal focusing and SLD glass that should provide fine image quality in spite of the affordable price.
Sony: Since this company already markets an extensive Alpha DSLR system, the company provided only a hint as the future developments. They plan to release six new lenses this year: an unspecified super telephoto lens and a 28-75mm f/2.8 (both multi-platform models) plus the 55-200mm f/4-5.6 DT, 18-55mm f/3.5-5.6 DT, 50mm f/1.8 DT and the 30mm f/2.8 DT for Alpha cameras with the smaller (not full-frame) sensor.
Editor's note, unfortunately, Sony cannot (yet) provide photos of these future lenses.
Compact Cameras
As usual, I found dozens of cameras with built-in lenses at PMA 2009 but I'll mention only the few that are particularly noteworthy.
The Sony CyberShot DSC-HX1, with 28-560mm equivalent zoom, image stabilizer and a 1080p HD video mode, attracted the most attention. It's incredibly fast, with a 10fps burst mode in full 9 MP capture and includes a unique new function.Sweep Panorama mode allows for taking over 20 photos in a burst while panning the camera. After automatic stitching of all of the photos, the camera saves one 7152×1080 pixel image with an angle of coverage as wide as 224 degrees. This makes taking true panoramic photos amazingly simple.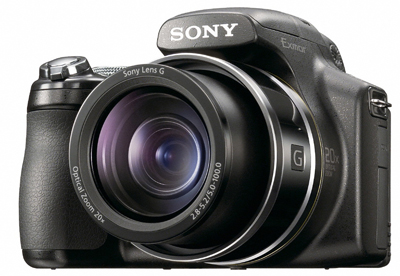 Mega zoom cameras with long lenses and image stabilizers have become very popular and several new full-featured 12MP models are available now. This type includes the Olympus SP-590UZ with an incredible 26-676mm equivalent lens.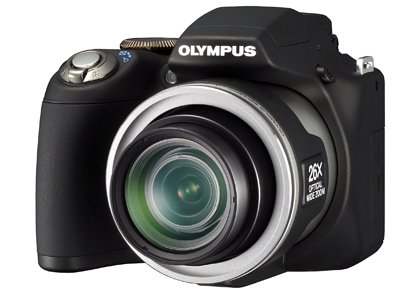 Others feature a 26-624mm lens: the Nikon Coolpix P90, Pentax X70 and the Kodak EasyShare Z980.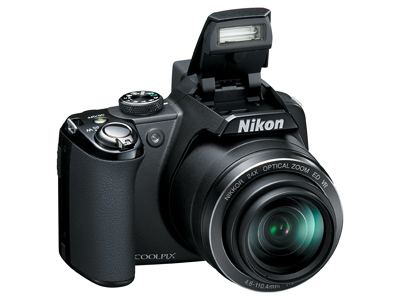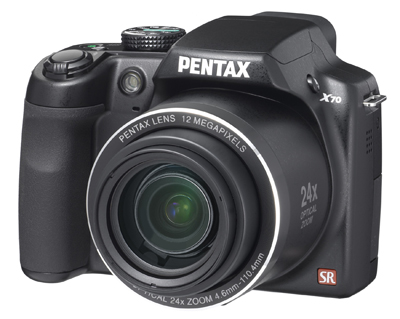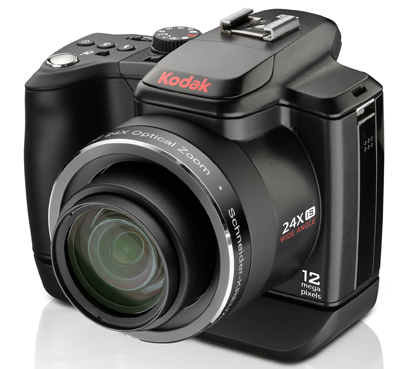 Featuring a 10MP sensor, the Fuji FinePix S1500 with 33-396mm lens and stabilizer also falls into this category.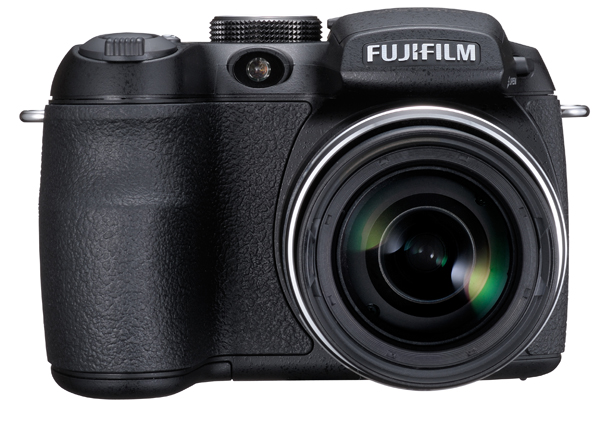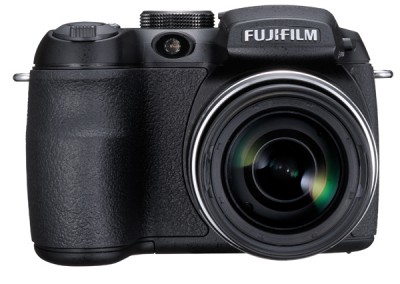 Surprisingly, some full-featured pocket-sized 12MP cameras are also equipped with very versatile lenses and image stabilizers. These include the Canon PowerShot SX200 IS with a 28-336mm zoom, the Nikon Coolpix S630 with a 37-260mm zoom, the Olympus Stylus 9000 with 28-280mm lens, as well as the 10MP Panasonic Lumix DMC-ZS3 with a 25-300mm zoom.
The Canon PowerShot SX200 is quite compact considering its long lens. This prosumer-grade camera employs a new DIGIC 4 processor that provides a wealth of useful high-tech features.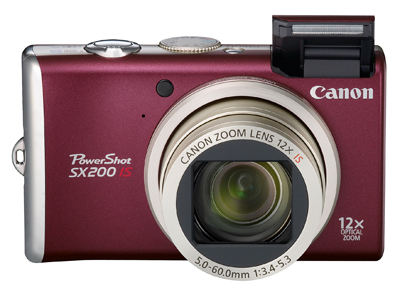 Also very compact, the full-featured Coolpix S630 employs intelligent automation that includes a Smart Portrait System with many options for making great people pictures.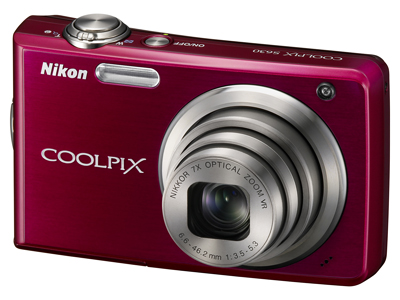 The Stylus 9000 employs all of Olympus' latest technology making it easy to get better pictures. A unique Beauty mode — in capture mode or in Playback mode — produces more flattering photos by smoothing wrinkles and blemishes (but reduces resolution to 3 megapixels).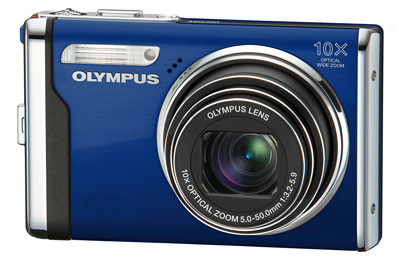 The Lumix DMC-ZS3, with a Leica lens, is an ultra high-tech camera with a vast range of capabilities. This model also provides a true High-Def movie mode in AVCHD Lite format: 1280×720 pixels at 30 fps, with Dolby Sound.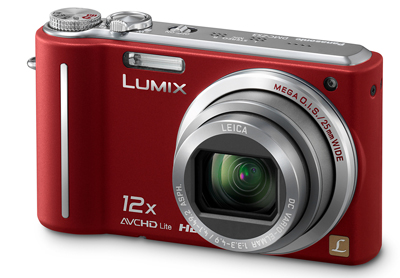 Two other cameras received a great deal of publicity.
The 10 MP Sony Cyber-shot DSC G3 with 35-140mm zoom, is the world's first Wi-Fi enabled digital camera that's also equipped with a built-in web browser. By clicking on the WLAN button, the user can browse photo sharing Web sites and also upload images.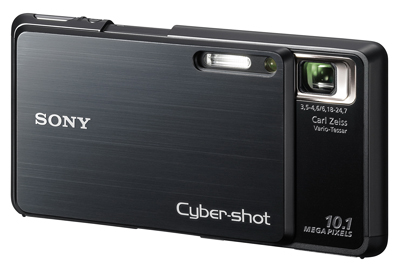 Fujifilm's FinePix F200EXR, with 28-140mm lens, is particularly interesting because its new Super CCD EXR sensor allows for three distinct settings: the typical High Resolution (12MP) mode, a High Sensitivity/Low Noise (6MP) mode for low light and Dynamic Range Priority (6MP) mode for high contrast lighting. This entirely new EXR technology provides the best possible images in most types of lighting conditions.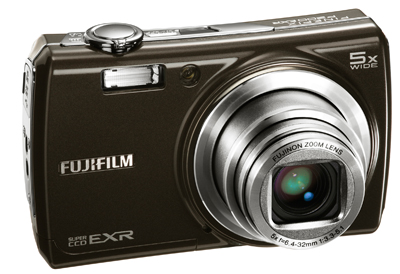 Additional Specifics
In a brief report such as this, it's impossible to provide full specifications for every product. For additional information, visit the manufacturers' web sites. During the PMA show, prices were not available for many of the new products. By the time now, however, retailers such as Amazon.com are listing some of the items with specific "street" prices and information regarding when they will actually be available for purchase.
Get information and user reviews for (some of) this gear at Amazon:
Canon:
EOS Digital Rebel T1i Canon EOS Rebel T1i 15.1 MP CMOS Digital SLR Camera with 3-Inch LCD (Body Only)
Pro9500 Mark II Canon Pixma PRO9500MkII Inkjet Photo Printer (3298B002)
Nikon:
Nikon D5000 Nikon D5000 12.3 MP DX Digital SLR Camera with 2.7-inch Vari-angle LCD (Body Only)
Olympus
E-620 Olympus Evolt E620 12.3MP Live MOS Digital SLR Camera with Image Stabilization and 2.7 inch Swivel LCD (Body Only)
Panasonic:
Lumix DMC-GH1 Panasonic DMC-GH1 12MP Four Thirds Interchangeable Lens Camera with 1080p HD Video
Sigma:
18-250mm f/3.5-6.3 DC OS HSM Sigma 18-250mm f/3.5-6.3 DC OS HSM IF Lens for Nikon Digital SLR Cameras
Compact Cameras:
Sony CyberShot DSC-HX1 Sony Cybershot DSC-HX1 9MP Digital Camera with 20x Optical Zoom with Super Steady Shot Image Stabilization and 3.0 Inch LCD
Olympus SP-590UZ 12MP Digital Camera with 26X Wide Angle Optical Dual Image Stabilized Zoom and 2.7 inch LCD
Nikon Coolpix P90 Nikon Coolpix P90 12.1MP Digital Camera with 24x Wide Angle Optical Vibration Reduction (VR) Zoom and 3 inch Tilt LCD
Pentax X70 Pentax X70 12MP CCD Digital Camera with 24x Optical Triple Shake Reduction Zoom and 2.7 inch LCD
Kodak EasyShare Z980 Kodak EasyShare Z980 12MP Digital Camera with 24x Optical Image Stabilized Zoom and 3.0 inch LCD
Fuji FinePix S1500 Fujifilm FinePix S1500 10MP Digital Camera with 12x Wide Angle Dual Image Stabilized Optical Zoom
Canon PowerShot SX200 IS Canon PowerShot SX200IS 12 MP Digital Camera with 12x Wide Angle Optical Image Stabilized Zoom and 3.0-inch LCD (Black)
Nikon Coolpix S630 Nikon Coolpix S630 12MP Digital Camera with 7x Optical Vibration Reduction (VR) Zoom and 2.7 inch LCD (Jet Black)
Olympus Stylus 9000 Olympus Stylus 9000 12 MP Digital Camera with 10x Wide Angle Optical Dual Image Stabilized Zoom and 2.7-Inch LCD (Black)
Panasonic Lumix DMC-ZS3 Panasonic Lumix DMC-ZS3 10MP Digital Camera with 12x Wide Angle MEGA Optical Image Stabilized Zoom and 3 inch LCD (Black)
Fujifilm's FinePix F200EXR Fujifilm FinePix F200EXR 12MP Super CCD Digital Camera with 5x Wide Angle Dual Image Stabilized Optical Zoom