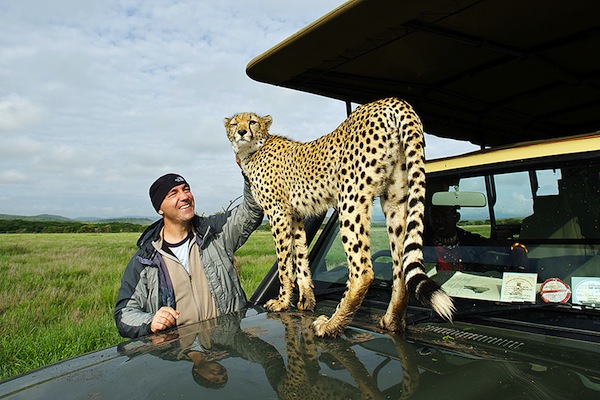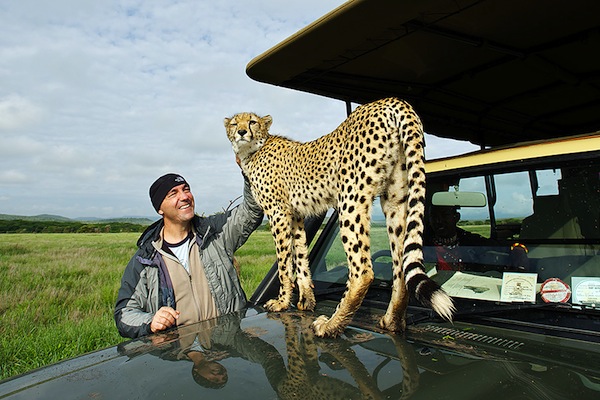 We always love to hear when our customers are featured on websites, newspapers, magazines, etc.  For quite some time now, Sean Crane's website has been in the Photocrati showcase, but when he told us about his new feature in Shutterbug Magazine, we are very excited to share this with the community.
If you're a subscriber to Shutterbug Magazine, check out page 28 of the August, 2012 issue.
If you're not a subscriber, we recommend stopping by your local store to pick up a copy, because it's a great issue.  You can read about the top products of the year in addition to Sean's feature.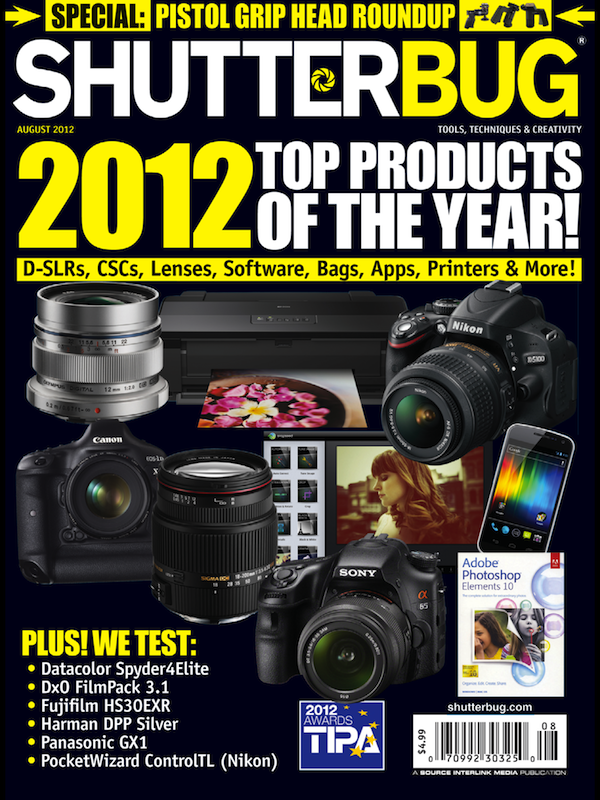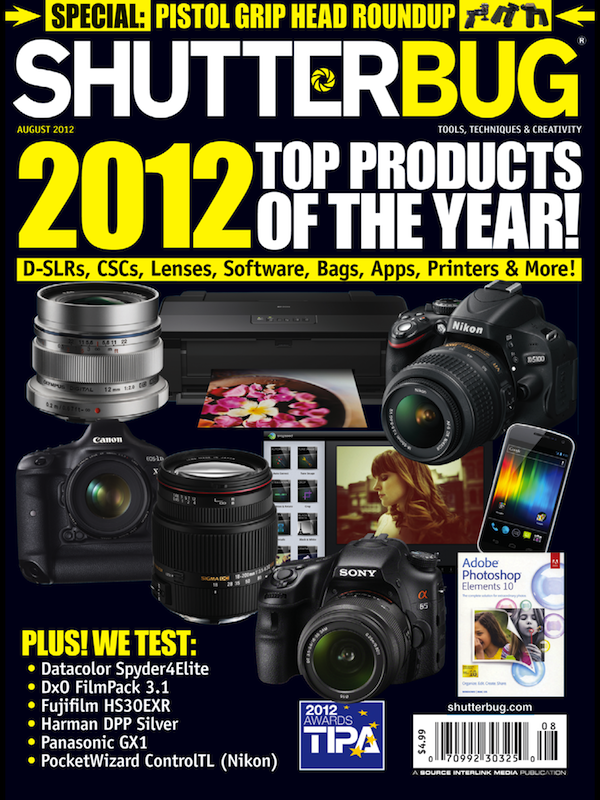 In the article featuring Sean's website, it mentions his portrait from the about page.  We have to agree with the statement, that is very impressive.  You can see the portrait at the top of this article.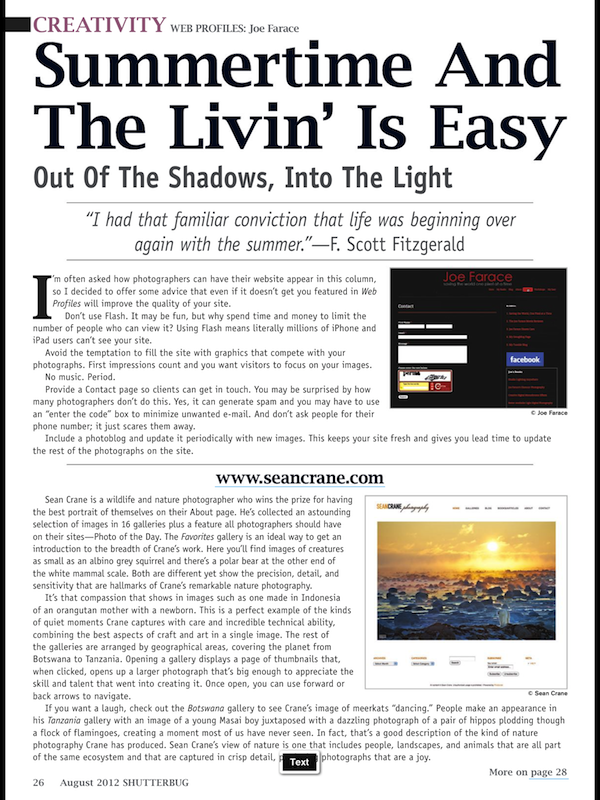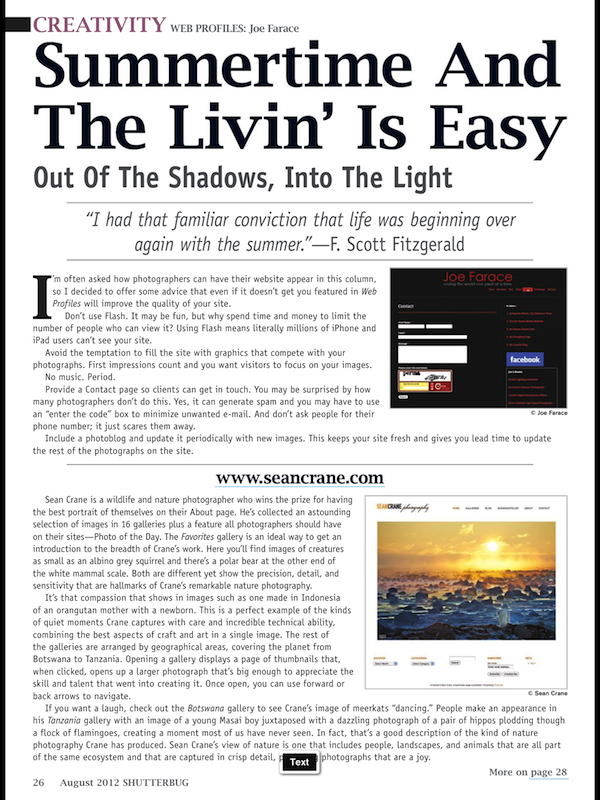 In closing, we want to say congratulations to Sean on a great feature in an awesome and highly respected photography magazine.
For those who would like to see Sean's website and photography, visit Sean Crane Photography and browse around.
Thanks for reading,
Scott