At f/2.0, the world of macro just got a bit faster.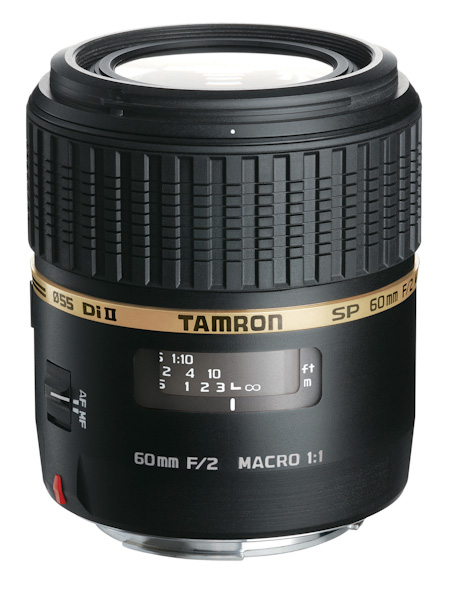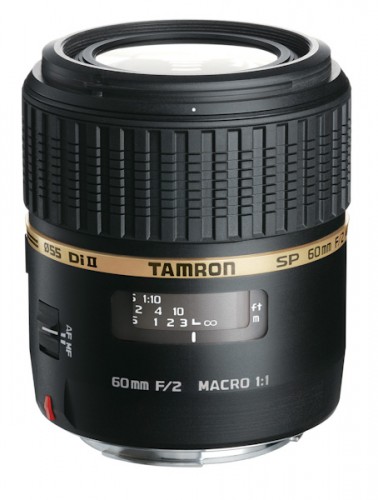 Any-and every-macro lens excites me with the challenge of portraying my subjects in intimate detail. So when I heard that Tamron introduced the SP AF60mm f/2.0 Di II LD 1:1 Macro, my heart truly started pounding. Normally, macro lenses in this focal length range start at f/2.8. So we're talking about a macro lens that is a full stop faster.
Are you beginning to feel the adrenaline? Because this is an APS-C lens, that 60mm translates into a very respectable 96mm short telephoto on the Canon Rebel T1i that I used in my testing (soon to be available for Nikon and Sony). That short telephoto focal length gives me added breathing room between the lens and those tiny, often skittish critters I routinely confront.


Why We Need a Fast Macro Lens
Now, granted, most of us shoot our close-ups stopped-down. And it's a given that depth of field is minimal when shooting at or near life-size. Still, depth of field does matter. We try to squeeze out every pixel of sharpness we can, especially when shooting handheld. The slightest hand tremor is enough to throw a subject out of focus.
You could add image stabilization to the lens and get around the worry over camera shake, at considerable added cost (provided it's even available). And the benefit of this feature at or near life-size magnification is questionable. Besides, that addresses only one challenge. Outdoors, any breeze can make long arduous moments spent in fine-tuning focus on a delicate blossom a memory. Hence, you'll often see me using a ring-flash attached to the front of the lens as a means of addressing practically any close-up challenge.
So where does a fast macro lens enter the picture? For one thing, not everyone likes to use flash or has a suitable flash in their camera bag. But there are even more important reasons. When shooting wide open (using selective focus), you surround the subject in a soft blur of color that many of us find pleasing. Or you want to throw distracting elements out of focus as much as possible and focus attention entirely on your subject-or one aspect of it. Combine that with exposing at a usable handheld shutter speed (preventing camera shake) when shooting under low light levels. And, last but not least, shooting wide open provides the added benefit of allowing shutter speeds that may be fast enough to prevent subject motion blur.
Of course, it's all relative. You go with the flow, and tailor your approach, prioritizing depth of field and motion control-or both equally, as the situation and your artistic sensibilities demand. The fast macro lens gives you that added flexibility. (more…)