Field Test Report
Peter Burian tests five lenses with great light gathering ability: the Canon EF 70-200mm f/4L IS USM, Tamron AF 70-200mm f/2.8 Di LD (IF) Macro, Tokina AF 50-135mm f/2.8 AT-X Pro DX, Nikon 17-55mm f/2.8G ED-IF AF-S DX and the Sigma AF 30mm f/1.4 EX HSM DC
Because most digital SLR camera owners demand compact, lightweight lenses, the vast majority of zooms feature a small maximum aperture. A typical kit lens is designated as f/3.5-5.6 indicating that the maximum aperture is quite small at the short end and becomes very small at longer focal lengths. In practical terms, that translates to moderate light gathering ability. The larger the numeral the smaller the opening in the lens and the less light that will reach the camera's digital sensor.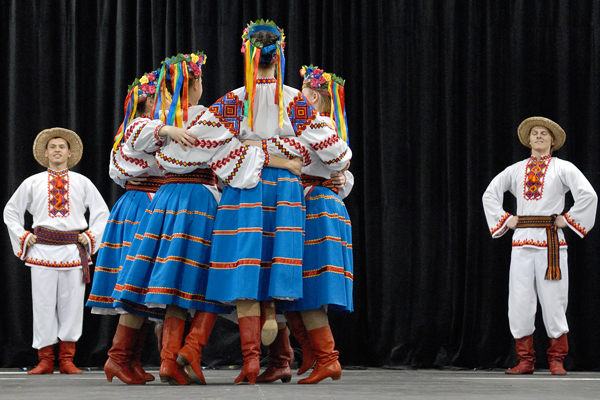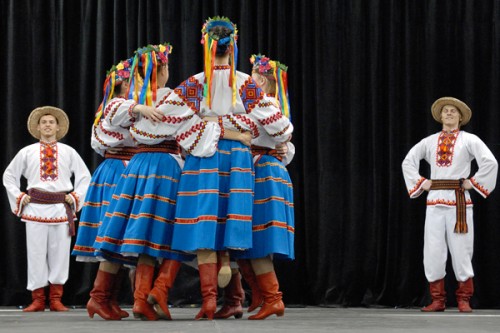 On the other hand, some lenses feature a much wider maximum aperture such as f/2.8, an even wider f/1.8 or an incredibly wide f/1.4. These can transmit a great deal more light providing a variety of benefits discussed in a moment. For this Review, I decided to test four very popular models of this type (including a fixed focal length lens) and a one with a maximum aperture of f/4. While f/4 is not a particularly large aperture, it is constant with the Canon EF 70-200m f/4L IS USM lens and does not diminish in size as you zoom.


Wide Aperture Benefits
Most professional photographers and serious photo enthusiasts prefer wide aperture lenses for their greater light-transmitting ability. The amount of light reaching the film or digital sensor is not usually an issue on bright, sunny days. But in low light situations, the wider aperture allows for shooting at a faster shutter speed –such as 1/60 sec. versus 1/8 sec.– without the need to set a very high ISO level. That's why lenses of this type are called "fast". They can be valuable in producing sharper photos with less blurring from camera shake and/or subject motion.
While it's possible to shoot at fast shutter speeds with any lens at a high ISO level, it's great to do so at a lower ISO level where image quality is not degraded by digital noise. Check out the illustration below, for example, and you'll appreciate the value of a faster lens at ISO 100. Granted, an image stabilizer can also provide sharper photos at fairly long shutter speeds, but when the subject is moving, a wide aperture lens is still very useful for preventing motion blur.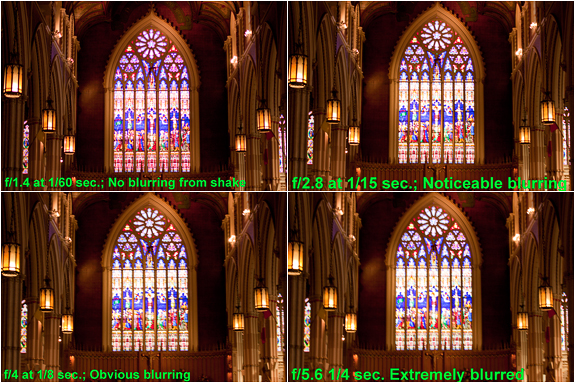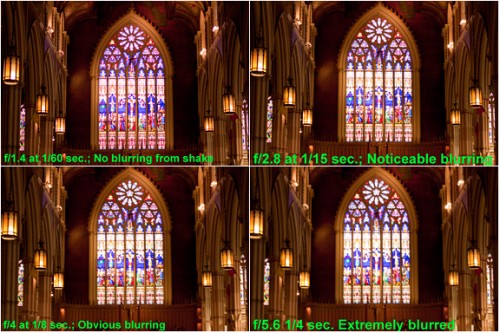 In addition to that aspect, there are three other benefits that are available with many "fast" lenses:
Superior Quality: Because most wide aperture lenses are prosumer grade products, they usually feature very rugged construction, superior mechanisms and high-grade optical elements. Often, image quality is excellent at the commonly used f/stops, from about f/4 to f/11.
More Effective Focusing: A wide aperture transmits a great deal of light, making manual focusing easier in dark locations, such as a theatre, a cathedral or a castle. Autofocusing is also quicker and more reliable in low light because a "fast" lens transmits more light to the camera's AF sensor. This can make autofocus possible in situations where the camera would balk if you were using a more typical f/4-5.6 zoom.
Shallow Depth of Field: Because very wide apertures (small f/numbers) provide less depth-of-field only the focused area will appear sharp in a photo. Especially at focal lengths of 135mm or longer–particularly in close focusing–it's possible to render a cluttered background as a soft blur of color. A subject that's sharply framed against a soft backdrop will immediately attract and hold the viewer's attention. Be sure to focus very carefully however–on the most important subject element, such as an eye in a portrait–to ensure that it will be sharply rendered.
The Five Contenders
Moving on to specific products, let's take a look at the four lenses with very wide maximum apertures and the fifth, an f/4 zoom with a built-in image stabilizer. That system can compensate for camera shake to prevent blurring caused by hand and body tremors; hence, there's less need for an ultra wide aperture for faster shutter speeds.
Not all of the five lenses were available at the same time, but I tested each extensively both indoors and out. In order to take full advantage of their wide maximum apertures, I sought out events taking place in low light as well as others that allowed for shooting at mid-size apertures for optimal image quality. Some of these products are designated as multi-platform: suitable for 35mm film cameras and DSLRs regardless of the sensor size. The others were designed for use with the "smaller" sensors that are used in the vast majority of DSLR cameras.
Canon EF 70-200mm f/4L IS USM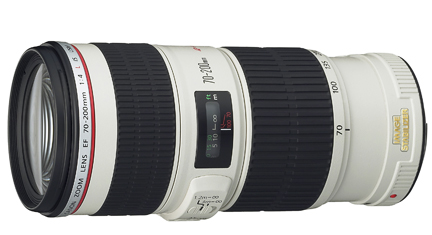 Intended for those who find Canon's f/2.8 model too large, heavy and expensive, the 70-200mm f/4L IS USM zoom Canon EF 70-200mm f/4 L IS USM Lens for Canon Digital SLR Cameras is more compact and hence more affordable (under $1200). The maximum aperture is a bit smaller however so you won't get all of the advantages of a very "fast" zoom discussed in the introduction. Still, f/4 is wider than average in the telephoto zoom category and this lens is equipped with an image stabilizer (IS). By compensating for camera shake, that mechanism minimizes the need to use fast shutter speeds–and hence, high ISO levels–for blur-free photos.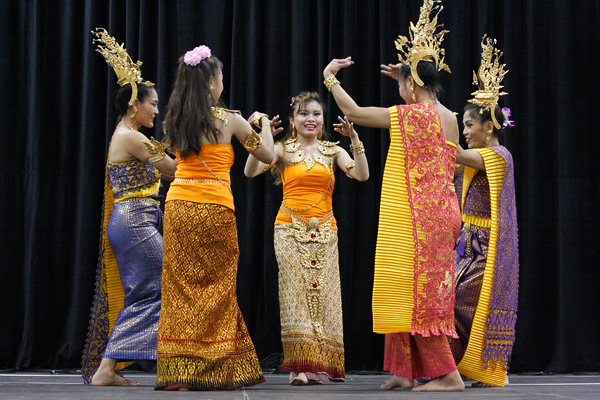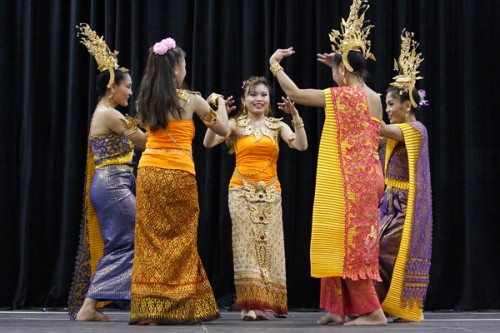 This multi-platform Canon lens is quite portable although the over-sized hood does make it seem large. The off-white metal barrel is very rugged, beautifully finished and water/dust resistant. The barrel never rotates or protrudes so constant balance is maintained. Rotate the wide rubberized zoom and focus rings and you'll find very smooth operation with a lot of friction: not a loose, sloppy feel. Thanks to internal focusing and zooming the barrel never protrudes or rotates.
The USM designation indicates an Ultrasonic Motor for super fast, silent autofocus. The designers specified high grade optical components including a piece of (very expensive) fluorite glass and another Ultra Low Dispersion (UD) element. The combination is remarkably effective in correcting chromatic aberration. In practical terms, they force all wavelengths of light to focus on the film or digital sensor, ensuring optimal sharpness–and minimizing "purple fringing" around subject edges–even at f/4. (Full Specifications are available at Canon USA.)

Evaluation: Although Sigma, Tamron and Nikon also make some lenses with stabilizer systems, this was the only one of the five to include a camera shake compensating device. The Canon 70-200mm f/4 zoom provides two stabilizer modes: one is for use with static subjects and another for panning with a subject moving across your line of vision. Even at 200mm–a 320mm equivalent with most EOS cameras–I was able to get many sharp photos at 1/50 sec. No stabilizer can freeze motion however, so a higher ISO level is still required for fast shutter speeds with an f/4 lens versus an f/2.8 lens.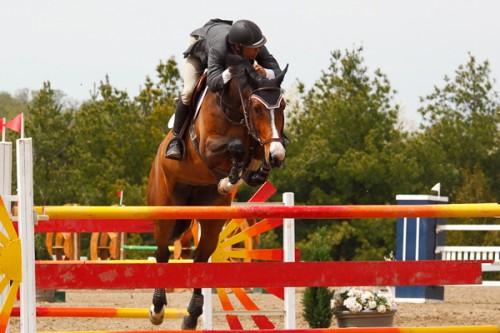 Autofocus was equally impressive: lightning fast, nearly silent and very reliable in tracking erratic motion during a triathlon. At every zoom setting and focused distance, my images are sharp across the entire frame. As you might expect from the L designation (for "luxury") this zoom produced very high resolution of intricate detail even at f/4; the images look great as 12×18″ prints. There's no obvious softness–or any darkening–even in the corners. Images made at f/5.6 to f/11 are even better, suitable for gallery-quality 15×22″ prints.
This was my favourite of the five tested because it's a fine all-around performer in terms of autofocus, optical quality and the effectiveness of its stabilizer. If the price exceeds your budget, check out the Canon EF 70-200mm f/4L USM model Canon EF 70-200mm f/4L USM Telephoto Zoom Lens for Canon SLR Cameras without the IS designation. That older zoom does is not equipped with a stabilizer and it's not as weather-resistant but provides almost the same level of performance for about $400 less. Those appreciate the significant benefit provided by a stabilizer system will want to save up in order to buy the newer IS-designated version.
Pro's and Con's: Several factors make this a very desirable lens: the stabilizer, ultrasonic AF, the pro caliber optical formula and the tough, weather-resistant construction. On the other hand, the Canon zoom is expensive for an f/4 model and the tripod mounting collar is an extra cost option. Opteka makes an affordable tripod mount, but I cannot vouch for the quality of that accessory.
The Canon version (A II W) is excellent of course, but it adds $150 to the price of the lens.




Tamron SP AF 70-200mm f/2.8 Di LD (IF) Macro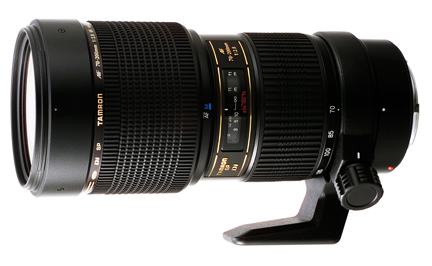 Replacing a larger, heavier 70-210mm f/2.8 Tamron model, this multi-platform Tamron Di zoom (Tamron AF 70-200mm f/2.8 Di LD IF Macro Lens for Canon Digital SLR Cameras) benefits from much closer focusing ability and a "clutch" that allows for quickly switching from AF to manual focus. Extensive use of multiple layers of chemical coatings plus an over-sized lens hood minimize flare from a highly reflective digital sensor and also from external light sources. Three large low dispersion (LD) elements correct optical aberrations which would otherwise degrade image quality especially at f/2.8 and at f/4.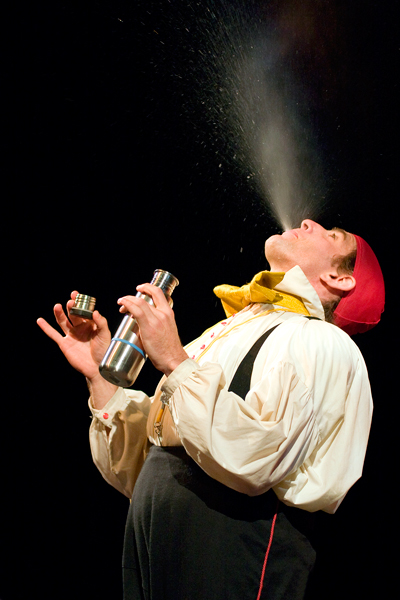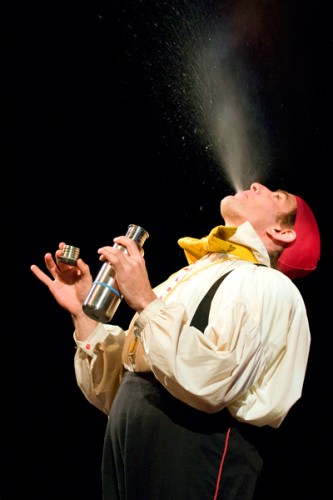 A high-grade product, this zoom features a very rugged barrel finished in matte black and a (removable) metal tripod mounting collar. It's compatible with Tamron's 1.4x and 2x teleconverter, accessories that can extend the focal length into super telephoto category. The extra wide rubberized focusing and zoom rings provide a solid, familiar feel, with plenty of friction. Because the lens barrel does not protrude during zooming or focusing, weight distribution always remains constant. That's particularly important when this hefty lens is used on a tripod.
Evaluation: The advanced optical formula provided images with snappy contrast as well as remarkably high sharpness across the entire frame. Optimal performance was provided in the 70mm to 140mm range at f/8 but I never hesitated to shoot at f/2.8 at any focal length for fast shutter speeds. By f/4, edge sharpness–and edge brightness–were excellent; the photos are suitable for making 14×21″ prints of stunning quality. Even images made at f/2.8 allowed me to make very good 12×18″ prints. That's a fine achievement for a relatively affordable ($800) lens, qualifying this Tamron model as a "best value" in its category.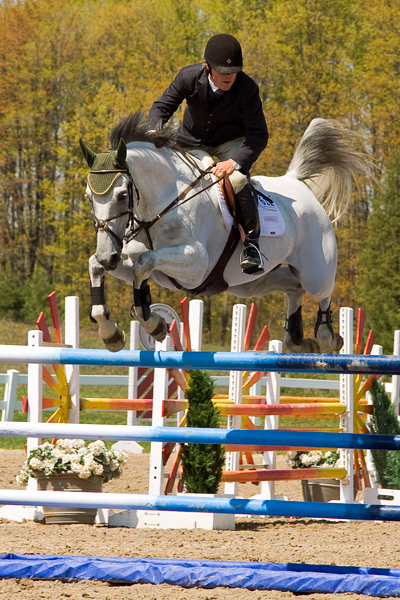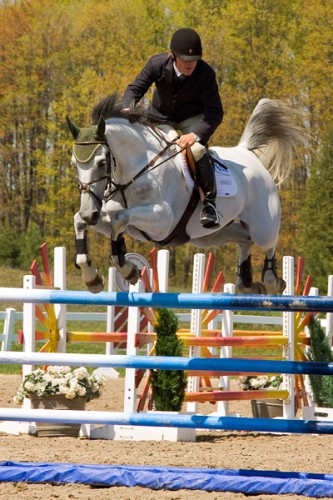 This lens can provide an impressive 0.32x magnification in close focusing at 200mm. In images of colorful blossoms, sharpness was excellent, particularly in the f/5.6 to f/16 range. While an ultrasonic motor might make autofocus even faster, I was able to get many sharp photos during a marathon and a horse jumping event. Autofocus failed occasionally but the overall performance was fine. In low light, AF remained reliable because the wide aperture transmitted a lot of light to the autofocus sensor.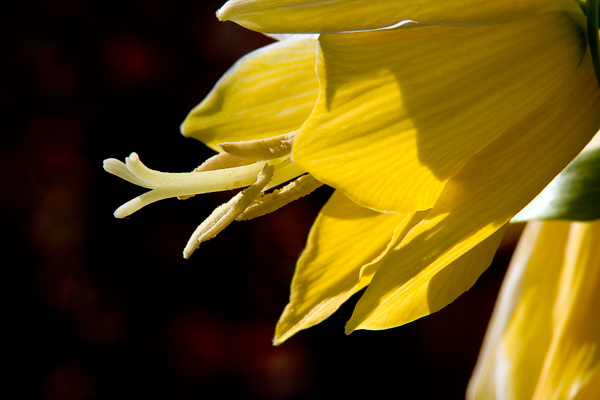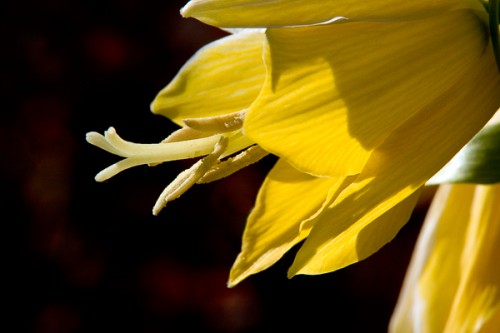 The f/2.8 aperture and solid construction do make this lens somewhat large and heavy at 41 oz. (Full specifications are provided at Tamron; the model for Nikon includes a built-in focus motor.)
Many families would prefer the more portable 19.5 oz. Tamron 18-270mm f/3.5-6.3 Di II VC LD Aspherical IF Macro model (about $630) Tamron AF 18-270mm f/3.5-6.3 Di II VC LD Aspherical IF Macro Zoom Lens for Canon DSLR Cameras–with built-in image stabilizer–in spite of its much smaller maximum apertures. Although not intended for everyone, Tamron's 70-200mm f/2.8 zoom will certainly satisfy demanding photographers. Considering its level of performance–and the surprisingly affordable price–it offers excellent value. Used with serious shooting techniques, the lens will pay dividends in terms of professional caliber images.
Pro's and Con's: This rugged Tamron lens offers excellent value for an f/2.8 tele zoom and it provides higher magnification than average in close focusing. On the other hand, it's larger/heavier than the EF 70-200mm f/4 zoom, but that's relevant only to owners of Canon SLR's. (Only one other current telezoom of a major brand features a constant maximum aperture of f/4, the huge Sigma APO 100-300mm f/4 EX DG HSM lens Sigma 100-300mm f/4 EX DG IF HSM APO Fast Aperture Telephoto Zoom Lens for Canon SLR Cameras.) While autofocus would be faster if the Tamron lens included an ultrasonic motor, AF performance is fine as is, except for serious sports photographers.



Tokina AF 50-135mm f/2.8 AT-X Pro DX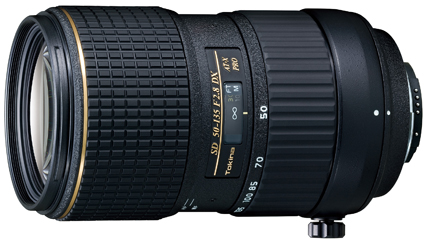 Designed strictly for DSLR cameras with the typical "small" sensors, this 50-135mm zoom ($530) does not provide as much "reach" as the 70-200mm models but it does include some shorter focal lengths. It's quite compact and not very heavy but still meets pro standards in terms of all-metal construction and the quality of the focus/zooming mechanisms. A "clutch" allows for quickly shifting between AF and manual focus by moving the focus ring about one centimeter. The metal tripod mounting collar is not removable so its weight is reflected in the specifications for the lens.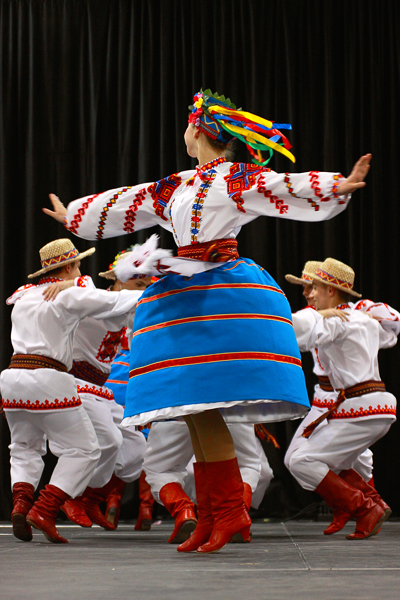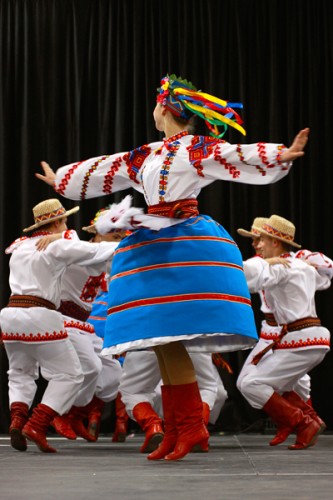 This f/2.8 Tokina zoom is equipped with three Super Low Dispersion (SD) glass elements to correct for chromatic aberrations and to focus all colors of light accurately at the sensor plane. Note too, that Tokina employs a new type of coating on the front element; this makes it very easy to remove fingerprints and water droplets. Extensive use of multi-layer chemical coatings plus an over-sized lens hood combine to minimize flare for snappy contrast even in strong side-lighting. (Check the full Specs at THK Photo Products, Inc.. This lens is available in EOS and Nikon mount.)
This is another lens with internal focusing and zooming; the front element does not rotate and the barrel never protrudes. This design–and the very wide maximum aperture–helps to accelerate autofocus. While it's not equipped with an ultrasonic AF motor, I found that autofocus was quite quick and reliable. This 80-216mm equivalent zoom is too short for most action photography but it is compatible with the Kenko Pro 1.4x and 2x teleconverter; those accessories would make it more versatile.
Evaluation: The mechanical and optical materials are really first-rate so there's no need to use specific apertures or focal lengths for optimal image quality. This level of consistency is a sign of a very well designed lens. While there is a bit of shading (darkening at the corners), that's noticeable only at f/2.8 and f/3.5. Clarity, sharpness and resolution of fine detail are all very good, particularly from f/4 to f/11. My best images made for richly-detailed 12×18″ prints that look great even under close scrutiny.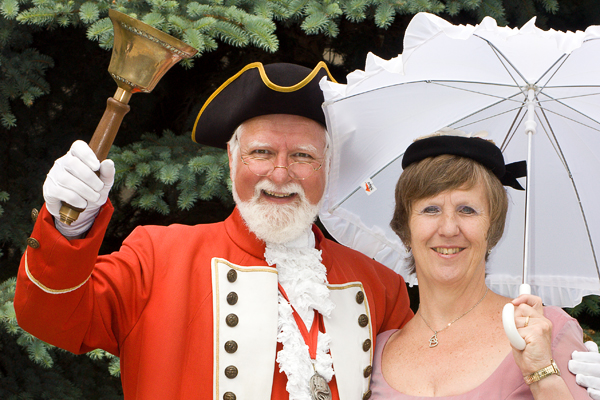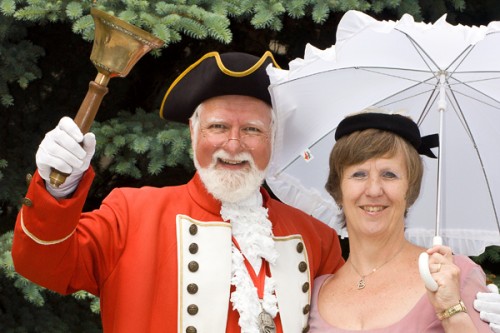 The manufacturer of Tokina lenses (the Tokina, Hoya, Kenko consortium) is not as prolific as Sigma and Tamron in introducing many new products each year. The 50-135mm f/2.8 zoom, for instance, was released in November 2006 and the model for Nikon does not include the motor required for autofocus with the D40, D40x, D60, D5000 and future affordable Nikon DSLRs. (Some of the newer Tokina lenses are equipped with the focus motor so they provide AF with any DSLR.) In all other aspects the Tokina brand definitely deserves your consideration. Like every AT-X zoom I have tested since 1999 the 50-135mm lens should certainly satisfy many serious shooters.
Pro's and Con's: This lens' strong points include an all metal barrel, three high-grade SD elements and a high degree of consistency at all apertures/focal lengths. Drawbacks include the lack of ultrasonic AF and the AF motor necessary with some Nikon cameras; note too, that the tripod mounting collar is not removable as it is with the longer zooms, so it always adds slightly to the weight of the lens. Still, the Tokina 50-135mm f/2.8 zoom is relatively compact/lightweight, especially when compared to a 70-200mm lens.



Nikon 17-55mm f/2.8G ED-IF AF-S DX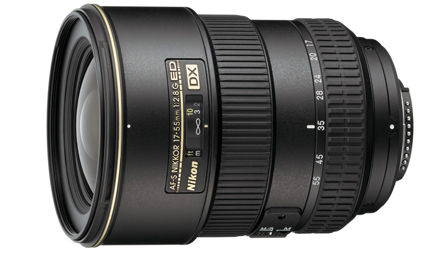 A "standard" zoom with a wide maximum aperture, this lens Nikon 17-55mm f/2.8G ED-IF AF-S DX Nikkor Zoom Lens was designed to attract professional photographers who often shoot in low light. Built to withstand extensive use under difficult conditions, the rugged all-metal barrel includes three Extra-low Dispersion (ED) glass elements plus three aspherical to correct all types of optical aberrations and distortion. An over-sized lens hood plus extensive multilayer coating provide very effective protection against flare.
Fit and finish are first-class in all respects. The wide, rubberized focus and zoom rings provide buttery-smooth operation with lots of friction. The internal barrel does protrude slightly at the 17mm zoom setting but does not rotate during focusing. Rubber seals provide protection against moisture, extreme humidity and dust. Internal focusing plus an ultrasonic Silent Wave Motor (SWM) enable unusually fast autofocus; manual override is possible in AF mode. Particularly when used with a high-end DSLR (with a superior AF system), this wide aperture lens provides instant focusing even in low light.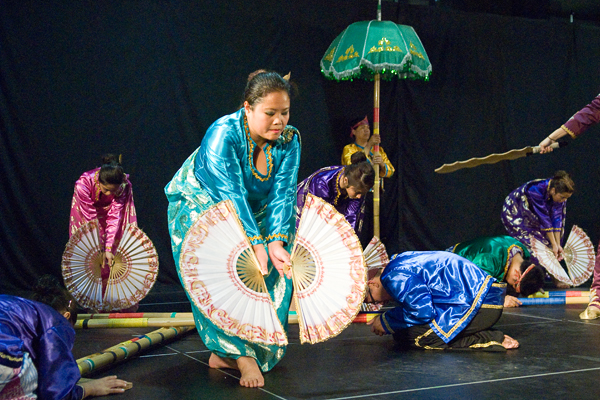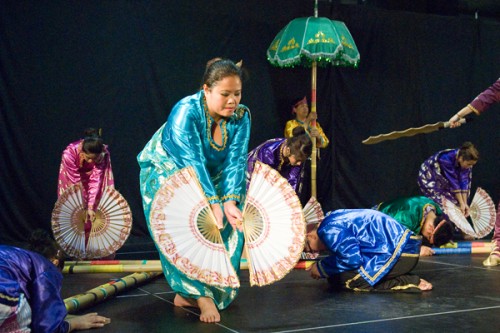 Evaluation: As you might expect from a lens used by numerous photojournalists and other professionals, this one can provide superlative image quality. Particularly in the 28-55mm range, sharpness is very high in the central two-thirds of the image area even at f/2.8. In the f/4 to f/11 range, edge sharpness and brightness are excellent as well; the images would be perfect for making 16×24″ outputs for publication or for wall decor. Even at the shorter focal lengths, the Nikon lens provides fine performance; images made at 17mm to 27mm at f/4 to f/11 produced very good 13×19″ inkjet prints.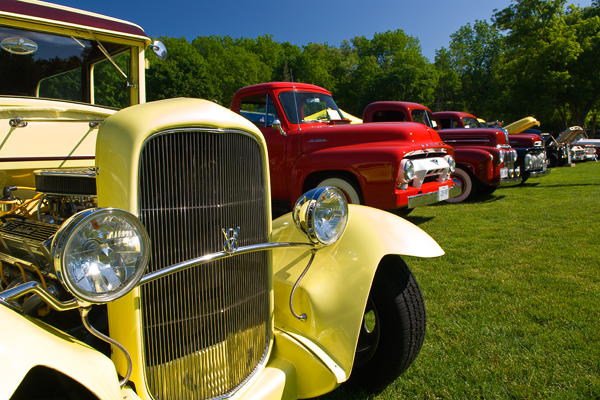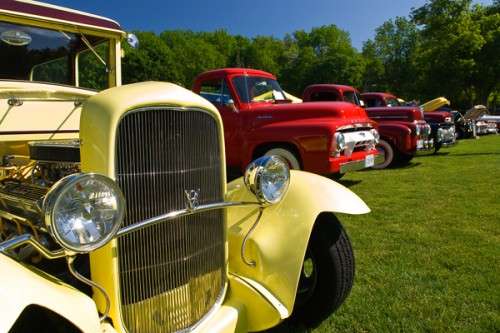 This Nikon zoom is large/heavy but well-balanced when used with a hefty camera like the D300. Unless you need a pro-calibre f/2.8 zoom, you might be just as happy with Nikon's AF-S DX 16-85mm f/3.5-5.6 ED VR II. That lens costs about half as much and is smaller/lighter, more versatile and includes an image stabilizer; it's also capable of providing very fine image quality. On the other hand, an aperture of f/2.8 is valuable in low light, for faster shutter speeds that will more effectively "freeze" a moving subject without the need for a higher ISO level.
Pros and Cons: Aside from the size/weight this Nikon zoom is just about perfect in terms of construction, optical technology and autofocus. Considering the upscale price (about $1400) however, I would also have appreciated a Vibration Reduction stabilizer. Optical performance could be even better at short focal lengths, I suppose, but that's probably nitpicking.



Sigma AF 30mm f/1.4 EX HSM DC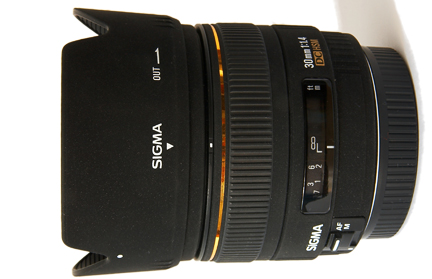 One of the relatively few f/1.4 lenses designed exclusively for DSLRs with "small" sensors, this 30mm model Sigma 30mm f/1.4 EX DC HSM Lens for Canon Digital SLR Cameras features a huge maximum aperture; it's two stops wider than f/2.8. That's interesting but consider the practical value: when using the same ISO level, this lens allows for shooting at a shutter speed that's four times faster. Compare this Sigma lens to one with a maximum aperture of f/5.6 and the f/1.4 lens allows you to shoot at a shutter speed that's sixteen times faster. That's great for low light photography when a tripod or flash is prohibited or impractical.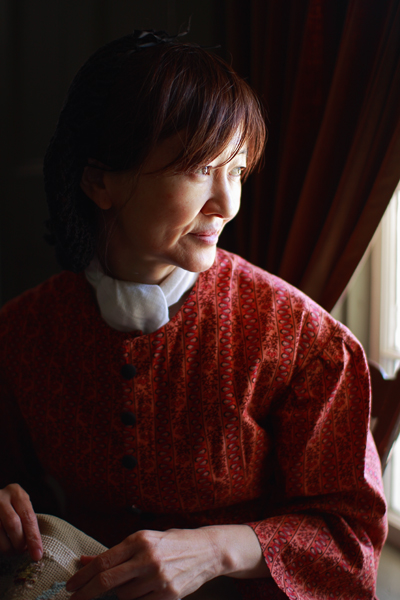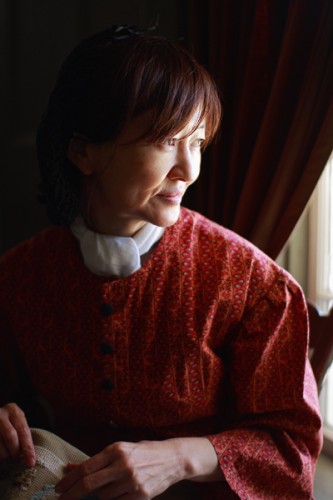 Photographers who use film camera often own a wide aperture 50mm lens and this 30mm lens is roughly equivalent to that because of the smaller DSLR sensors. Optical aberrations can seriously degrade image quality at f/1.4 to f/2 so this lens includes two pieces of Special Low Dispersion glass plus two Aspherical elements. In order to maximize autofocus speed, Sigma installed their Hyper Sonic Motor for very fast, silent autofocus with Canon, Nikon or Sigma DSLRs. Because the huge aperture transmits a great deal of light to the camera, autofocus is reliable even in dark locations.
Note: A nearly identical model is available in Sony/Maxxum and Pentax mounts but does not include the Hypersonic AF motor so autofocus is not as fast or as quiet. (The full Specs are available at Sigma)
Although this lens with metal barrel is larger/heavier than you would expect, it's still very portable when compared to most zooms. The wide, rubberized focus ring has a smooth action and the front element does not rotate. Manual focus override is possible in AF mode, convenient for quickly making minor changes when necessary. Because of the unusually wide lens aperture, the viewfinder provides a particularly bright view of a subject even in low light and autofocus remains quite fast.
Evaluation: In order to maximize the lens' primary feature, I often worked at f/1.4 to f/2 while taking photos at various indoor events. At these f/stops, image quality is highly acceptable but not perfect. Sharpness in the central 60% of the frame is very good but there's some obvious softness at the edges. Darkening at the corners is noticeable in photos of light-toned subjects but it's not really visible with more typical scenes. After some work in Photoshop, my best shots made for very nice 8×10″ glossies.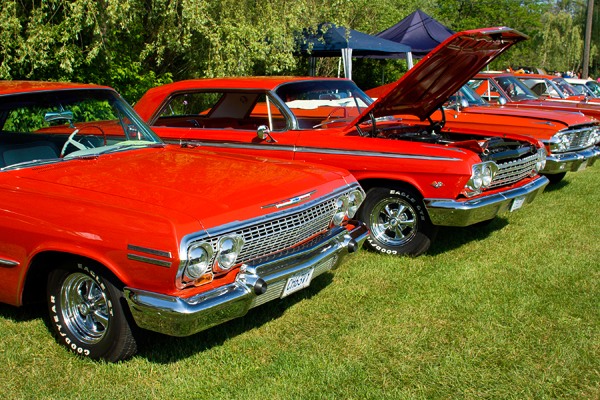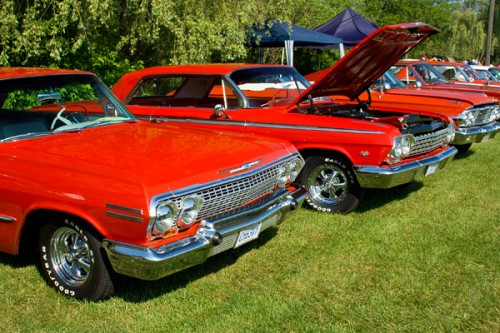 Switching to f/4 provides more even brightness and sharpness across the frame. Optimum quality is available at f/8, suitable for making very good 13×19″ glossies. While some of the Sigma EX-series zooms provide even better results — and greater versatility in focal lengths — none feature an aperture wider than f/2.8. And that's what makes an f/1.4 lens preferable as a problem solving tool. If you often shoot in dark locations where flash and a tripod are not practical, this compact Sigma lens deserves a spot in your camera bag.
Pro's and Con's: This is a fine lens particularly at the most commonly-used apertures and autofocus is very fast in the models equipped with the HSM motor. While edge sharpness/brightness could be better at very wide apertures, the Sigma f/1.4 model offers good value for the price (under $450), considering it's high-grade construction and optical elements.


The Bottom Line
Not everyone needs a large, heavy and pricey "fast" lens because many zooms–and some DLSR bodies–incorporate an image stabilizer. That system reduces the need for fast shutter speeds to prevent blurring from camera shake. Granted, the faster shutter speed provided by a wide aperture is valuable in a lens that will be used for action photography. In any event, I'll summarize my findings briefly, as follows.
The Tokina 50-135mm f/2.8 zoom is too short for that purpose unless used with teleconverters and those are not inexpensive. Still, this would be a fine choice for anyone who appreciates the focal length range available with this rugged, reasonably affordable and compact f/2.8 lens.
The Tamron and Canon 70-200mm models are fine performers with the latter holding an edge in terms of portability, AF speed/reliability, some aspects of image quality and its built-in stabilizer. But the Tamron zoom's f/2.8 aperture is more attractive for low light photography and for those who often use a teleconverter.
The Nikon 17-55mm zoom and the Sigma 30mm lens are not directly comparable to any of the others and they're not "mass market" products. But if you often shoot indoors without flash or a tripod, the Sigma model might be worth considering. While image quality is best at smaller apertures, the ability to shoot at f/1.4 can be a valuable problem-solver in some situations. As suggested earlier, a more affordable Nikon zoom with Vibration Reduction stabilizer might be more appealing to many shooters than the expensive f/2.8 model that I tested. The pro grade zoom certainly has merits of course and it would be a fine choice for those who need tank-like construction and often photograph moving subjects in low light.