Small and compact, a good choice–if you don't mind some compromises.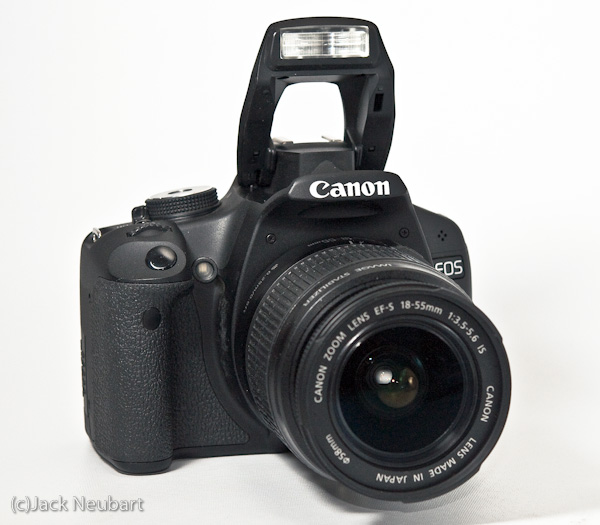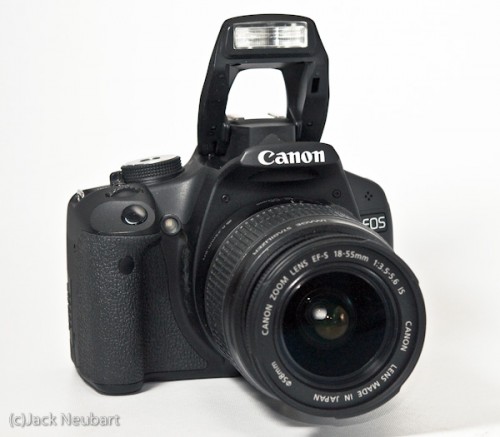 The Rebel has always been Canon's sleek but inexpensive choice in a digital SLR. That's true even now. The T1i, while still not the sharpest tack in the bunch, manages to make a point with a solid feel and comprehensive feature set.
Each succeeding Rebel climbs one rung up the ladder, with this latest Rebel offering higher resolution–15.1 MP–and faster processing–Digic 4 (one of those acronyms that has never really caught on as such, but does appear to deliver in principle) on its CMOS chip. Then add a larger LCD and HD video capture (if you go in for that), and the camera becomes even more appealing. Of course, when you include an image-stabilized lens in the package and price it all under $900, there are bound to be some compromises. But are these compromises you can live with? Well, that depends.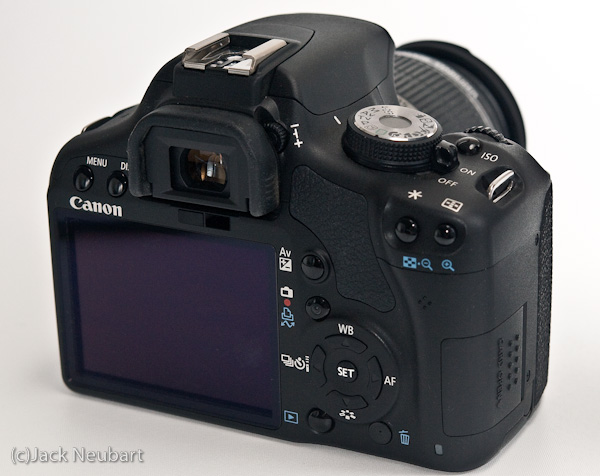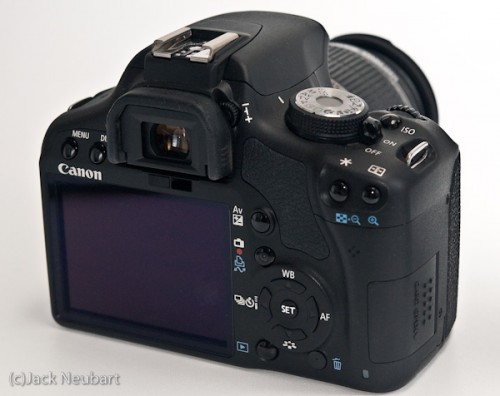 Light Is Right
Sometimes a lightweight camera is what you need-sometimes not. But on occasion, it does feel good not to be weighed down by a ton of gear around your neck. And I'll admit, I liked that feeling when working with the T1i, even if it was merely a temporary reprieve from my everyday camera system. So, yes, the kit combo is a decidedly good match where weight is concerned-and size. And there's a good balance between body and lens. The camera itself has a good, rubberized and contoured grip on the front, with a rubberized thumb grip on the back, making the body easy to grasp securely.
However, lighter lenses can also be more difficult to handhold without incurring camera shake, since the downward torque of a heavier lens tends to act as a built-in stabilizer. And that's where this lens's image stabilization (IS) comes into play. I was surprised to see IS in a kit lens (why not round it out with a lens shade, Canon?).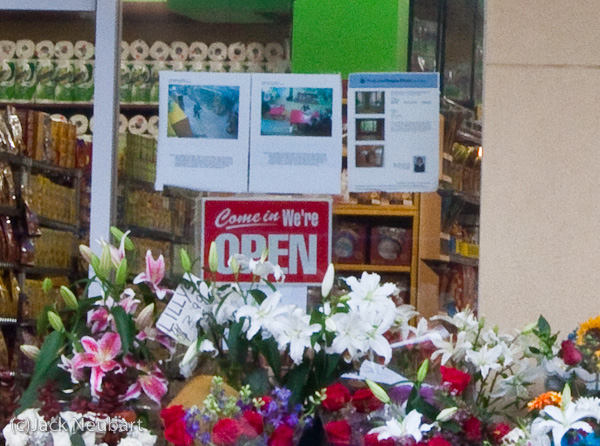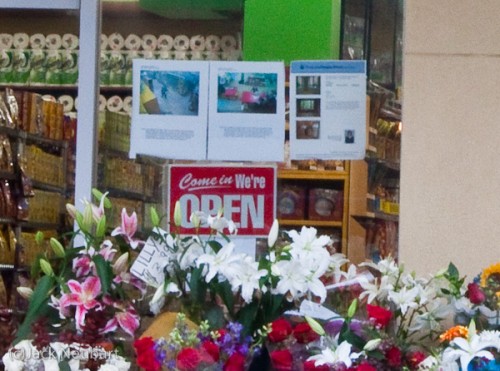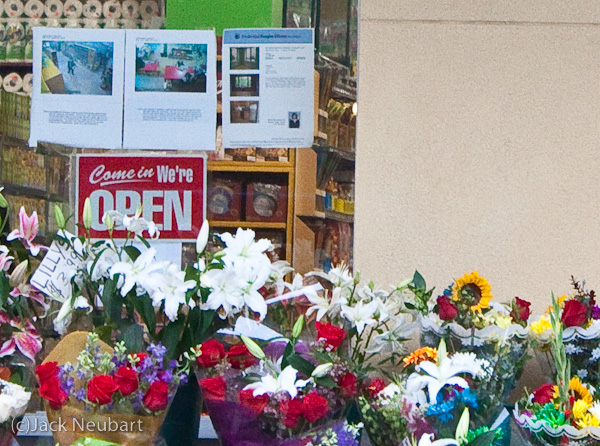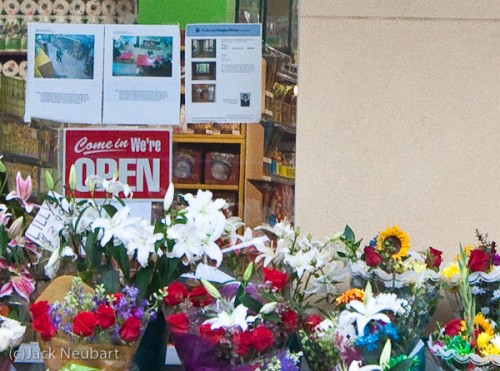 So far, I'm likin' what I'm seein'. So far…
Then we move to the lens mount on the body. It's metal, so it looks sturdy enough. But would I feel secure attaching my 300 f/4 IS lens, or worse a 300 f/2.8? I don't think so. I stop at the 70-200 f/4.
Still, that leaves a lot of lenses at your disposal-and really, would you attach a lens costing several thousands to this body? Doubtful anyone would even entertain that thought.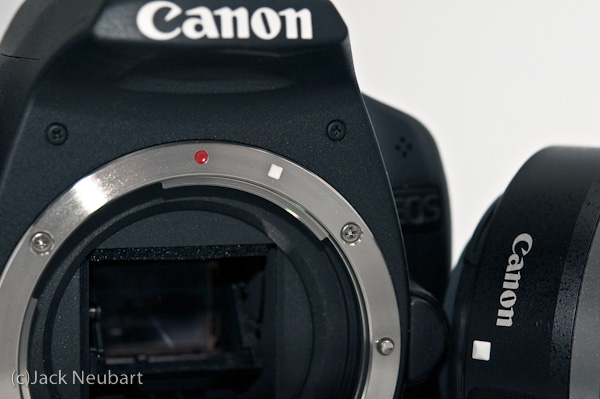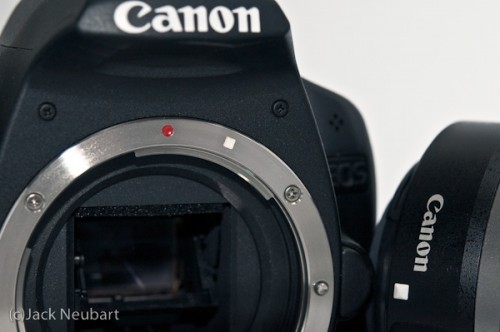 We'll get back to the lens in a moment. First we need to look at the camera's functionality.
A Whole Mess o' Functions
There are lots of functions for a camera this size and one supposedly this easy to operate. To begin, many of the function buttons are cryptic for a first-time user. Then switch on the menu-8 screens. Do we really need all that?
This is not a pro-level camera, even though, as a pro, I liked tooling around with it. But if I only used the camera sporadically, I'd have to resort to the manual each time before taking it out of the house (and did, on occasion). And then there's the matter of having to hit the Set button to activate a menu choice. Do we need all these steps? Same with Delete. Just too many steps-it gets in the way of truly enjoying this camera.
On top of that, the four cursor buttons operate interchangeably with the control dial behind the shutter button-not always, though, which is where it gets confusing. Sometimes they can be made to work at cross purposes with each other.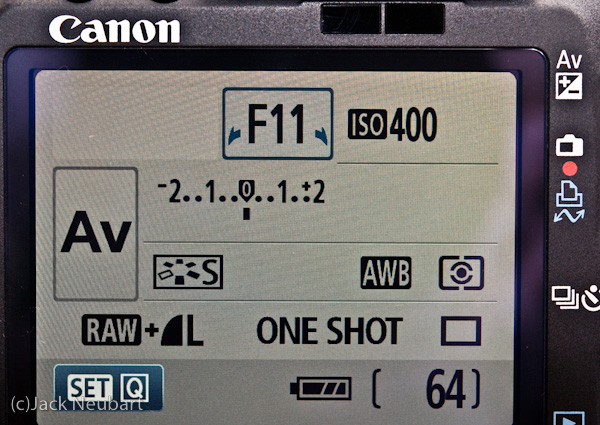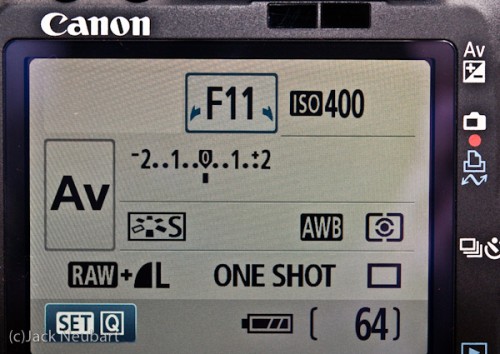 Am I being picayune, as an ex-girlfriend once commented? Well, it's often the small stuff that matters the most. So the saying, "Don't sweat the small stuff"-well, that ain't in my vocabulary. If you let the little things slip through the cracks, you'll be missing the bigger picture. That's my story, mixed metaphors and all, and I'm sticking to it.
One of the nice features is automatic sensor cleaning. You can also activate this function manually. And then there's the sensor cleaning function for those of you who live in a clean room-entirely manual, which involves raising the mirror and going in there with a swab (I've had my fill of that, thank you). Oh, and good luck trying to find the right menu screen in the first place. Again, it's easier if you use the camera on a daily basis.
There are some other functions, some worth mentioning, others not. But I'll reserve comment on the ones I tested in the photo captions. Suffice to say, many of these functions are best reserved for JPEG captures. Hence, it's wise to shoot JPEGs, even when shooting RAW, just so you can take advantage of these, such as the picture scene modes (activated via the mode dial) and auto lighting optimizer, a function increasingly found in today's DSLRs (a custom function on this camera and one not entirely to my liking). (Note: Canon points out that its included Digital Photo Professional software extends functionality to RAW captures.)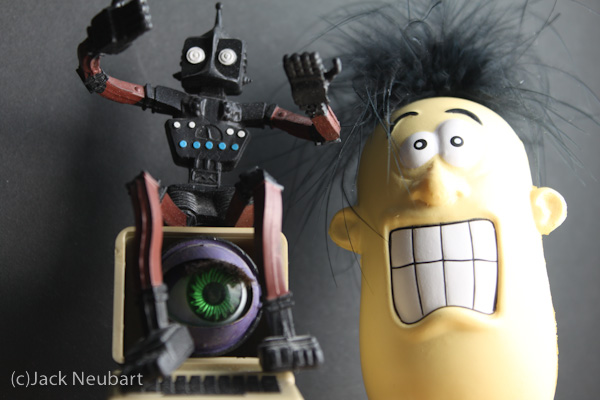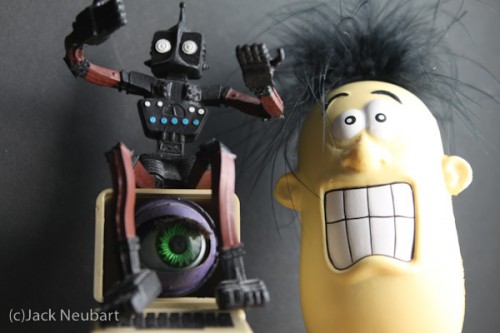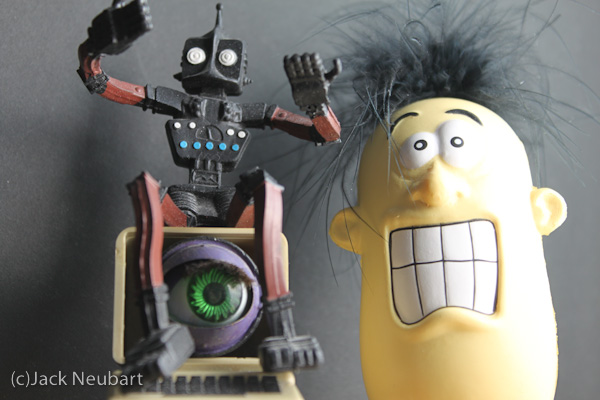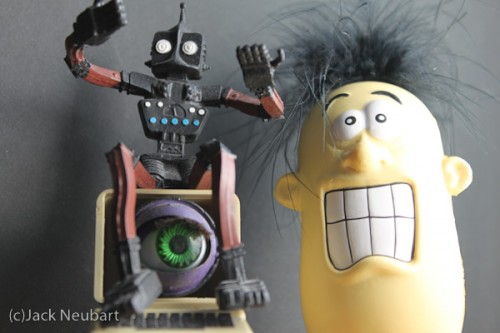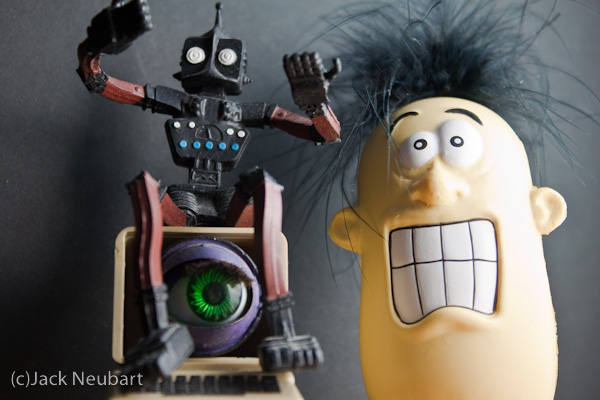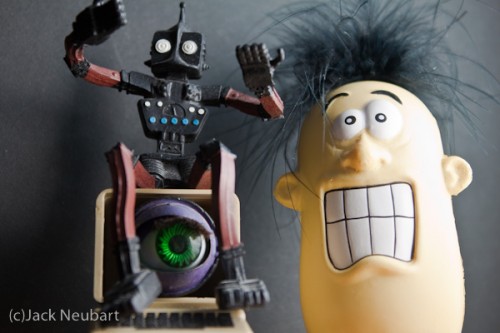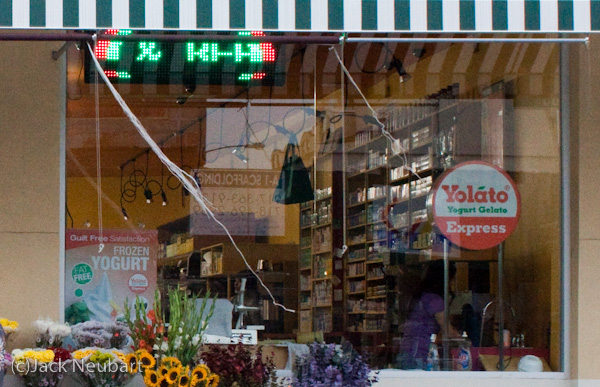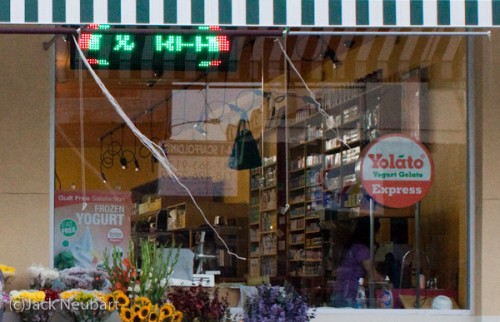 AF and Live View
One-shot AF is fast, no doubt about it. However, I wasn't all that thrilled with continuous AF tracking. This failure to track moving subjects is likely due to the dearth of AF points: there are only 9 of them, although they do cover a large enough portion of the screen.

Switch to live view, and like any camera that uses the LCD to focus, AF moves at a snail's pace, at least to my way of thinking. I avoided it once I tried it. I know, many of you love live view. Well, what can I say? I'm old-school when it comes to focusing. That is, given the choice between the optical and LCD viewfinder, I opt for optical. Besides, the LCD on this camera is locked in place. For live view to be practical, the monitor should swing out and tilt/rotate.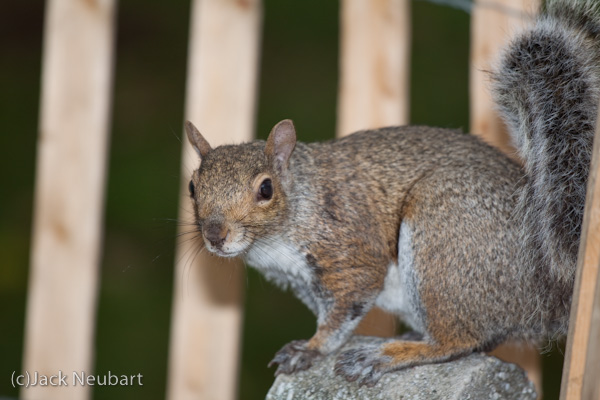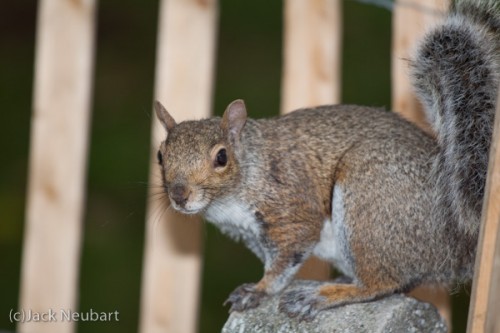 HD Video
As far as shooting video with this camera, especially HD (high-def), I wouldn't leave the video camera home on my next vacation. While the T1i does support AF and AE, with full manual zooming, still, you don't get nearly one-tenth the functionality of a true digital camcorder. And the sound? It picks up all ambient noise from camera handling. Yes, that can also be a problem with any camcorder with a built-in mic-but at least with camcorders you have a much higher quality microphone-and those recordings are in stereo!
And wait…What exactly can you do with those movie files? Edit them? Canon doesn't provide the best software, so you have to go out and buy it.
And consider all the space this eats up on your memory card. Okay, I'll admit. I originally thought it was a good idea to include a movie mode on a DSLR. But I know that the next time I'm out shooting in a once-in-a-lifetime situation and down to my last memory card, and just when that one shot avails itself-and I see CARD FULL popping up, I'll scream and kick myself for the movie clip I shot of those cute bear cubs, when I could have captured an amazing series of stills of mama bear chowing down on a misguided tourist. Yeah, I've been watching too many movies on FearNet.
EF-S 18-55mm f/3.5-5.6 IS Kit Lens
When you compare a Canon lens with and without image stabilizer, you'll see that the additional cost for IS is more than the cost of this lens alone, were you to buy it separately. That tells you that you're getting a bargain. But there's always the devil to pay in any bargain.
This all-plastic lens is a featherweight. As mentioned, that gives it a nice balance with the T1i body. But physically, that's the only positive. Zooming is not altogether smooth. And manual focusing? As they say in my Brooklyn neighborhood, fagedaboudit!
Okay, perhaps I exaggerate–just a bit. Fact is, the focusing ring has been relegated to a thin collar around the front of the lens barrel-as if someone remembered about it at the last second. And that design really, really bugs me! How easy is it to put a finger on the front element while trying to grab the focusing collar in haste or when distracted! Seriously, Canon…
And if you haven't guessed, forget about using a circular polarizer. Even with AF, that rotating front element makes that impractical. What's more, if the lens is set to AF and you think you've set it to MF, you'll note, in your abortive attempt to manually focus, that you seem to be grinding gears as you instead shift the zoom focal length. Not a pretty picture-or sound.
Talk about sounds. You may hear a clicking sound if you pick the camera up while the lens is resting on a surface. That's the lens barrel shifting position. Nudge it gently and you'll get the same result. It's not a loose cannon (get the pun?), but is disturbing.
On the plus side, the lens accepts 58mm front-mounted filters, which you likely have already. In addition to adding a filter, buy a lens shade-as overpriced as they are. You can get a knock-off for almost $10 less than Canon's EW-60C. But don't get a rubber lens shade, as they tend to deform, which could cause vignetting.
Now let's move past the book's cover and see how good a read it is. I was happily surprised by the lens's performance. I don't think Canon souped-up sharpness and contrast in the T1i to make up for possible deficiencies in the lens optically, since I also tested it with one of my regular Canon zooms. So I'd have to say, in terms of sharpness, contrast, and color rendition, this lens appeared to hold its own. Another pleasant surprise was the close-focusing limit, at just under 10 inches.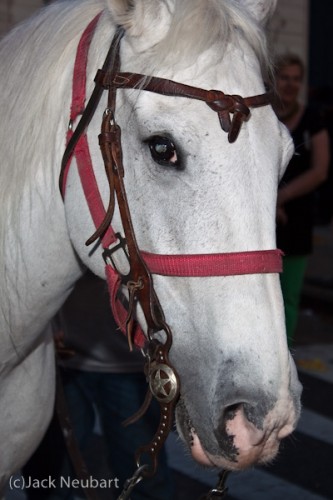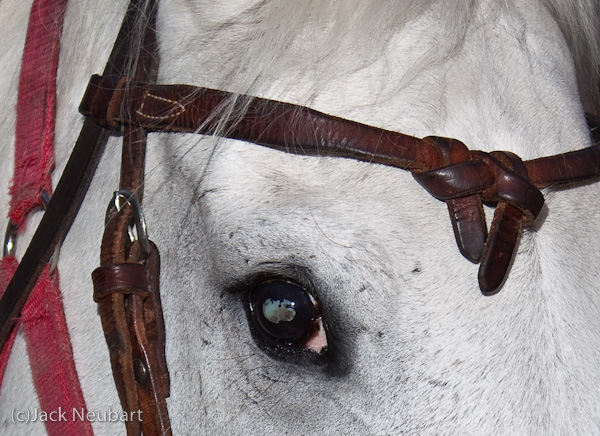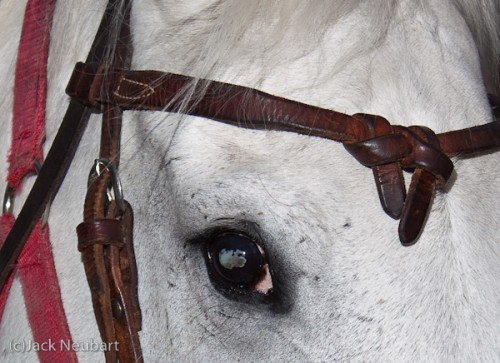 One more thing. Remember the missing lens shade? Well, the lens seems to have been designed with adequate internal baffling, in conjunction with anti-flare components in the body, to produce flare-free images when shooting against the light. Obviously, I haven't tested every situation, and I'm sure flare ghosts will pop up under the right conditions. But with a bright light source behind the subject, the resulting image did not exhibit any non-image-forming light.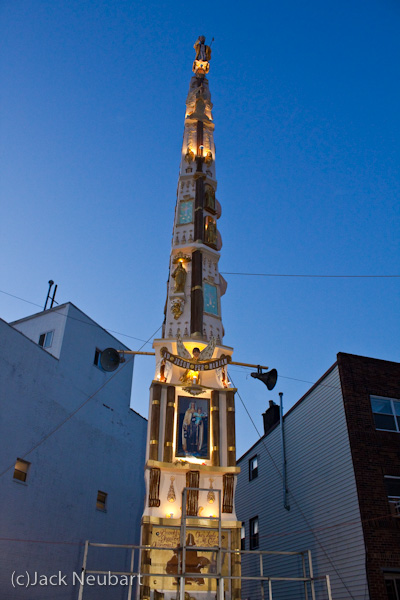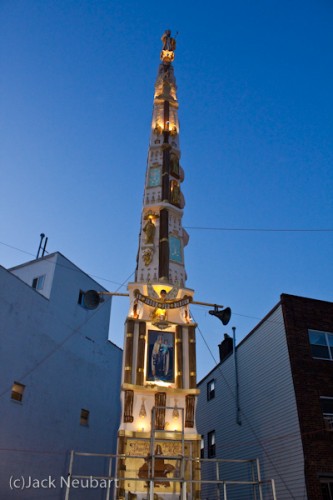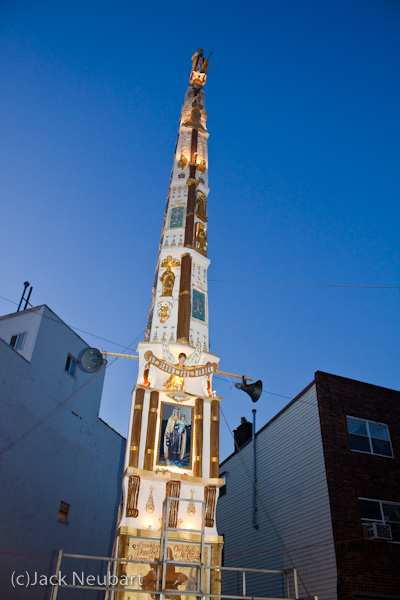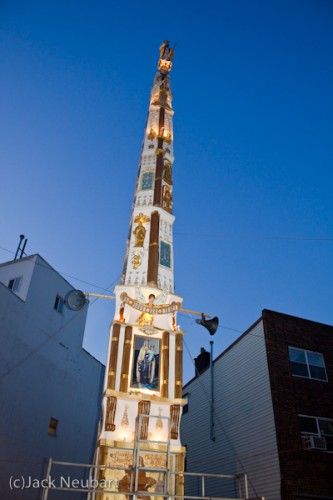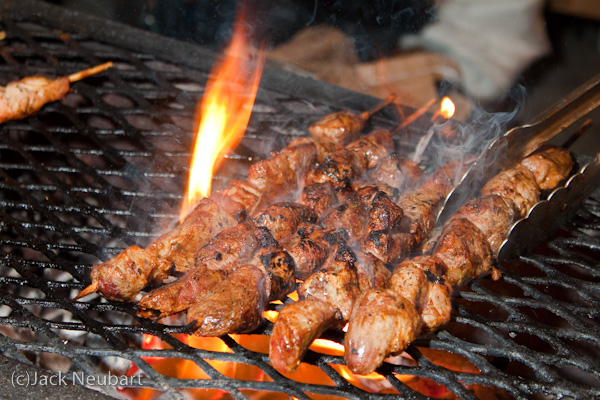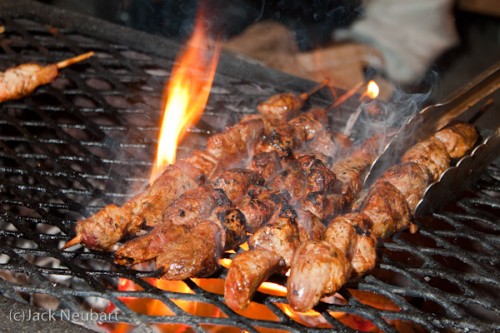 Conclusions
I'm not really sure that Canon knows exactly what to do with this camera. It seems simple enough, judging by weight and size, but is otherwise a complex tool with lots of oomph built in. If you're looking to move up to a digital SLR without making a heavy investment or simply want an inexpensive and lightweight DSLR that you can tool around with on your next vacation, the Rebel T1i would be a good choice.
However, don't buy this camera if you expect to use it extensively to shoot video-HD or otherwise, as you may be disappointed. Buy it as a still digital, and use the video capture as an adjunct feature to capture special moments when a camcorder isn't handy.
On that note, Canon recommends a super-fast/high-speed SDHC memory card for HD video capture. Since I devoted my time to shooting stills, I had expected such a card would be suitable for large bursts while shooting continuously. I hadn't anticipated being stymied by the internal memory buffer. Shooting RAW+JPEG only allowed maybe 4 consecutive captures before the memory buffer filled up. Disappointing.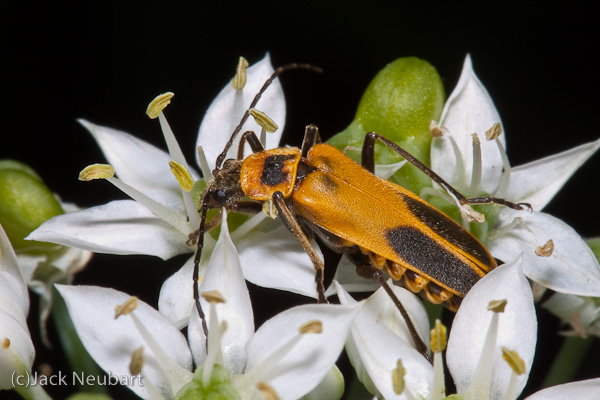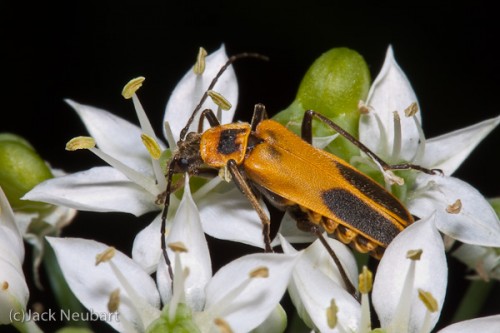 And if you've already set your eyes on the Rebel to begin with, then rest assured you've made a good choice in this model. Buying one of the earlier iterations is just out of the question, unless you really need to save the few greenbacks.
Verdict: Buy it. The Rebel T1i may not be as much fun to use as some cameras in this size or price range, but it delivers plenty of bang for the buck. Just be sure to buy a second lens, in case the kit lens should meet with an untimely demise.


For more information: Canon USA
Technical Specifications/Rebel T1i: Canon USA Rebel T1i
Technical Specifications/18-55 kit lens: Canon USA 18-55 kit lens
For more information and user reviews visit Amazon (Canon EOS Rebel T1i 15.1 MP CMOS Digital SLR Camera with 3-Inch LCD and EF-S 18-55mm f/3.5-5.6 IS Lens) and/or B&H Photo (Canon Rebel T1i).
From the Editor: To see another great review of the Canon Rebel T1i, check out Mark Goldstein's article over at PhotographyBlog.com.
Other Recent Digital Camera Reviews on Photocrati
Nikon D700
Nikon D300
Nikon D90
Canon Powershot G10
Olympus E-P1
Olympus E-30
Olympus E620
Comparison: Full Frame Digital SLR Cameras
–
Go Home – Photography Blog