Peter Burian tests this remarkably fast, rugged professional DSLR with full frame sensor and over-sized pixels for stunning image quality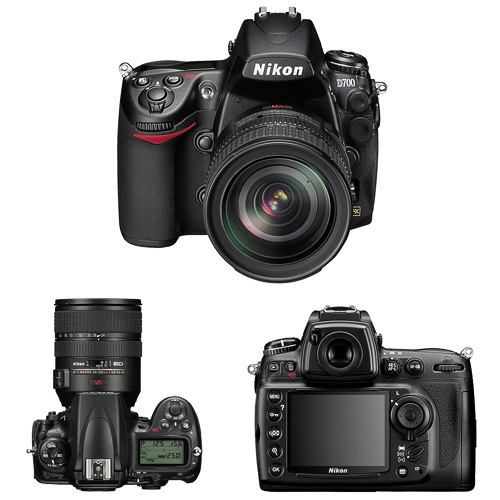 Combining the best features and technology of the D3, the Nikon D700 is far more compact/affordable and 9.6 ounces lighter. This new professional model shares the fast EXPEED processor and full-frame 12.1 megapixel CMOS chip and it's nearly a rugged as the D3 thanks to a weather-resistant magnesium alloy body. The primary differences are a slower (but still fast 5fps ) continuous drive speed, reduced viewfinder coverage (95% vs. 100%) and only a single CompactFlash card slot. But the D700 gains a built-in flash (great for wireless remote flash control) and an automatic sensor cleaner. Add the optional MB-D10 battery grip and it can fire long bursts at a blazing 8fps.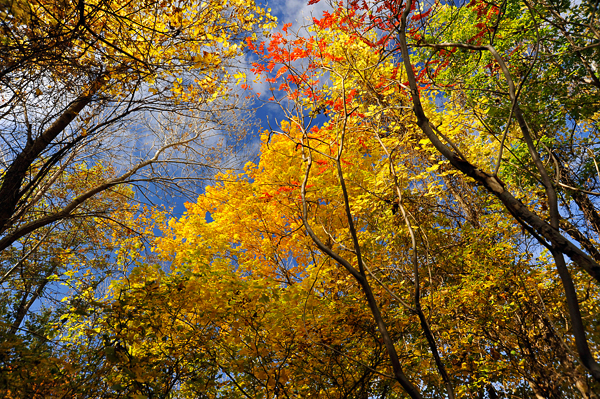 Other valuable features include Live View, ISO levels to 25,600, a 51-point AF system, Nikon's remarkably effective 3D Tracking Focus and a gorgeous 3″ LCD with 920,000 dots. Resembling the D300 but slightly larger and heavier (by 4.3 oz.) the D700 is a bit more versatile. More importantly, its larger 24x36mm sensor allows any lens to provide the field of view we expected in film photography. This is a definite benefit in wide angle image-making for those who own multi-platform lenses. While the D700 also accepts the smaller DX-series lenses (with field of view cropping), resolution decreases to 5MP as it does with the D3.

Note: Nikon's third full-frame camera, the 24.5 megapixel D3x, is far more expensive than these two cameras so I won't discuss that model in this Review.

Features and Technology
This pro-caliber DSLR is built like a tank and it features a full set of analog controls and an absolutely vast range of items in the multi-page menu. No other camera in its league provides more user-selectable options. Basic functions are convenient to access using the buttons or the Quick Settings (info) screen and the menu is quite intuitive. Even so, this is not a camera for DSLR novices as confirmed by the 444 page owner's manual.
Important features worth noting include the automatic Active D-Lighting option for slightly greater shadow detail most anytime. In very high contrast lighting, the Normal or High level is more useful although the effect is still not dramatic. The D700 does not include a video mode or an in-camera (sensor shift) image stabilizer available in some DSLRs. Even today, not many serious photographers want to shoot movies and an increasing number of Nikon lenses include a remarkably effective Vibration Reduction stabilizer.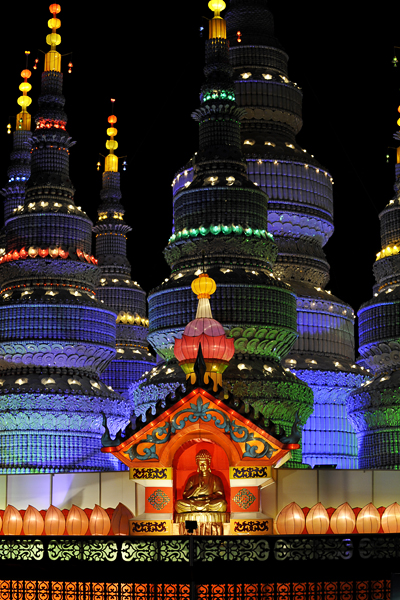 Like the D3 and D300, the newer camera can provide a real-time preview of the scene with two distinct autofocus modes. The "Handheld" Live View mode employs phase-detection AF system, with all 51 points, for quick focus. Granted, there's a lot of clicking and interruption of the display; that's typical because the reflex mirror must be lowered for focus acquisition. Switch to "Tripod" mode and autofocus – using contrast-detection technology with a single AF point — allows for focusing without lowering the reflex mirror. Hence, full-time Live View is maintained but Autofocus is very slow in this mode.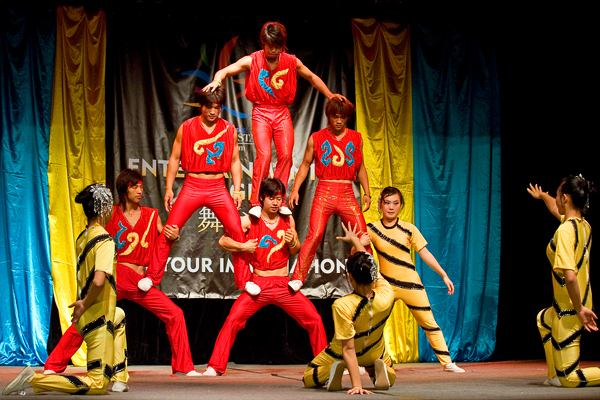 Evaluation: Live View is not as simple and quick or as convenient as it is with a compact digicam, but works quite well particularly with manual focus. The new Virtual Horizon Indicator (also available in the viewfinder when Live View is not active) is certainly useful. This amenity makes it easy to keep the camera level to minimize the risk of distorted lines. Faster autofocus, a live exposure histogram and an articulating screen (for low or high level shooting) would have made Live View even more practical.
The D700 also employs Scene Recognition that combines data from the Matrix metering and AF systems for optimal exposures, White Balance and tracking focus. Surprisingly though, the test sample overexposed mid-tones slightly, clipping highlights; that was easily prevented with -0.3 or -0.7 compensation setting. But the AF system was virtually foolproof even in action photography. For the highest success ratio with the erratic motion of soccer players, I used the 11-point AF option and the AF-S 70-200mm f/2.8 zoom with ultrasonic Silent Wave AF motor. For larger subjects approaching the camera at high speed, I recommend using only the central AF point for maximum reliability.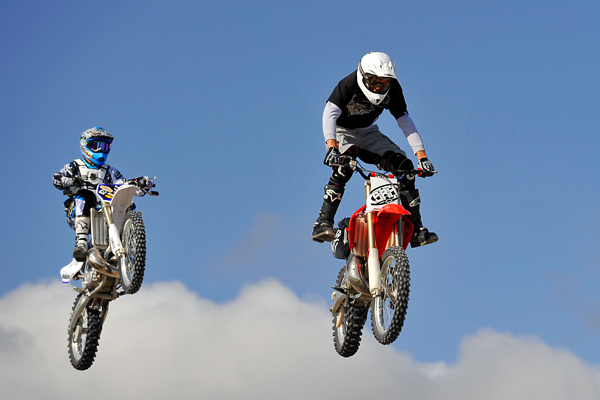 Except in Live View, the D700 was lightning fast: in startup, instant response to a touch of the shutter button and in processing. Even after a long burst, the camera was usually ready to take some more shots. While the full frame sensor is ideal for wide angle photography, sports or wildlife enthusiasts may prefer the D300, also a fast 12 MP camera. Because the smaller (DX format) sensor produces a 1.5x field of view crop, a distant subject will be larger for a more dramatic image. And as a bonus, the D300 maintains full resolution when the smaller DX-series lenses are used.
Image Quality
At any ISO level up to 800, the D700 produces gorgeous JPEGs without any over-processed look. They're remarkably clean, free of artifacts and silky smooth, with high definition of intricate detail. Chromatic Aberration Correction is applied automatically (except in RAW capture) to minimize "purple fringing" caused by some lenses, providing optimal image quality. The default level for in-camera sharpening and saturation are a tad low in Standard picture style; some JPEG shooters will want to bump up both aspects by one notch.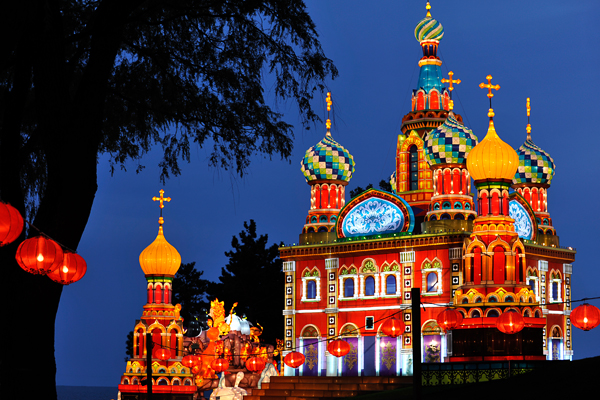 It's also worth experimenting with the Vivid style (great for landscapes and travel subjects) and the Neutral style (preferable for portraits.) The Monochrome option is also useful, providing several options — including Filter Effects and Toning — to modify the look of a black and white photo. The D700 produces contrasty images at the default level especially in Vivid mode. For the best results, it's important to avoid loss of detail in highlight areas; sometimes that requires minus exposure compensation. I also recommend leaving the automatic D-Lighting feature on at all times for slightly greater shadow detail.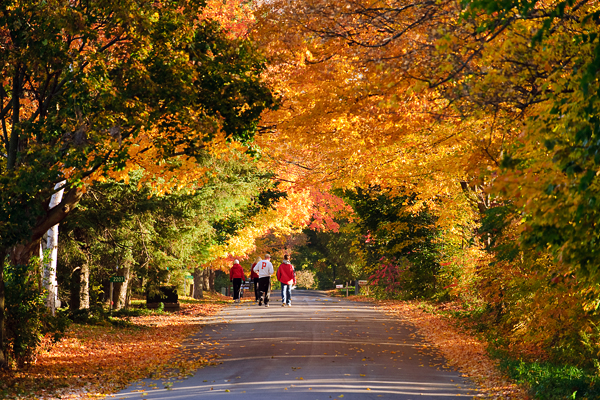 The quality in RAW captures is even better, making this option ideal for prints larger than Super B (13×19-inch) size. Every aspect of an image can be adjusted in a computer, making in-camera settings less important. A 14-bit RAW option is also available at the full 5fps framing rate; these images exhibit more detail in the various tones and a smoother gradation. The D700 kit includes a basic RAW converter program, View NX, but the optional Capture NX2 ($150) is much faster and more versatile.
Nikon did not cram the 24x36mm sensor with 20+ million pixels; hence, each photosite is unusually large. This aspect, plus optimal noise reduction processing, combine to provide class-leading performance at high ISO levels. My ISO 1600 images made for very good 11×15″ prints. Even ISO 3200 was fine for sharp, richly detailed 8×10″ glossies so I did not hesitate to use this level when necessary for fast shutter speeds. The ISO levels above 6400 definitely produce more grainy JPEG's. Serious photographers will want to use RAW capture and then set exactly the right Noise Reduction level in software while examining an image at high magnification on a large computer monitor.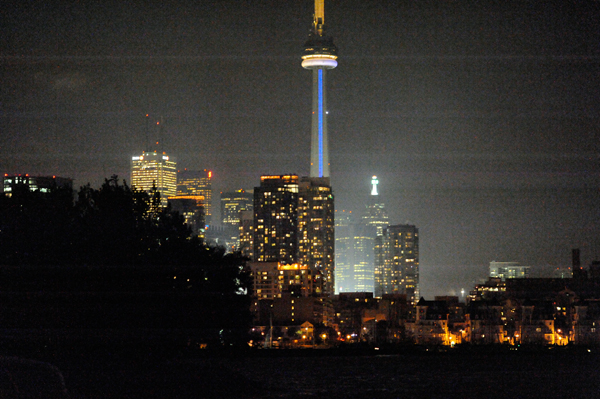 Evaluation: Because ISO 100 to 400 images are so extremely clean, they stand up particularly well to "resing up": increasing size with interpolation in software. That allows for making unusually large prints. But it's in high ISO performance where the D700 really shines. At the standard Noise Reduction level at ISO 6400+, images are not smudged by aggressive processing so resolution is not seriously degraded; the photos remain quite sharp and finely detailed. Frankly, the D700 is the best DSLR that I have tested to date in terms of quality at ISO 1600 and above.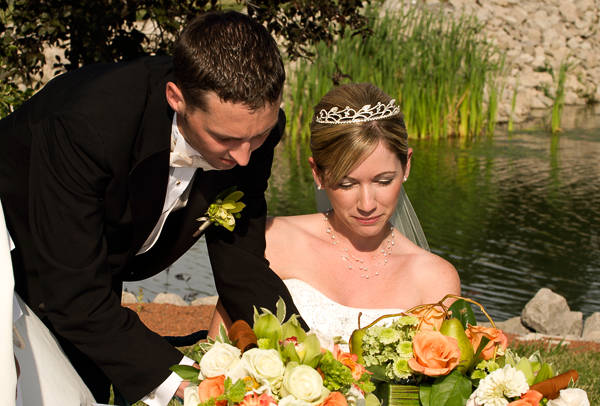 The Bottom Line
During long-term testing, the Nikon D700 exceeded my expectations in responsiveness and versatility as well. The full-frame sensor was ideal for wide angle photography even with the AF-S 24-120mm VR zoom (with image stabilizer.) While some similarly-priced full-frame DSLRs do provide higher resolution, 12.1 million pixels — with much larger "photosites" for exceptional quality even at high ISO — will meet many needs. Even the most versatile photographer should be satisfied with this camera, particularly with the optional battery grip and some accessories.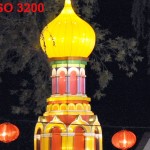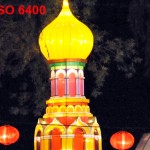 As these photos — very small crops from full sized images — indicate, ISO 3200 and 6400 provide surprisingly decent quality. While the images are "grainy" the digital noise pattern is barely visible in most night shots except in oversized prints. (Large/Fine JPEG captures) (c) 2009 Peter K. Burian
Although Nikon is still expanding its line of multi-platform (FX) lenses, the system already offers a very wide range of accessories. The most significant include devices for Wi-Fi, GPS, HDMI output to an HDTV monitor, PC remote control software and multiple Speedlights for wireless TTL flash photography. Many of the add-ons target the working pro, but this camera has much wider appeal. It's a fine choice for any serious photographer who appreciates the full-frame sensor for wide angle photography and for exceptional quality particularly at high ISO.
In spite of comparisons with the more pricey D3 ($4350), the D700's primary competitor remains the D300 discussed in my NIKON D300 Review-Field Test Report . That's also a very fast, rugged model ($1800). It's nearly as versatile, accepts just as many accessories and it's "focal length conversion factor" (field of view crop) can be useful for frame-filling photos of distant subjects. If you're in the market for a Nikon DSLR, the decision should not be difficult to make. Consider your budget, the lenses you already own, the specifications of each model and your photographic pretences; then simply select the camera that will best satisfy your own specific needs.
Specifications – Nikon D700
Sensor: 23.9x36mm CMOS 12.1 megapixel (4,256×2382) effective; 3:2 aspect ratio
Processor: EXPEED with 14-bit A/D conversion; Lateral Chromatic Aberration Correction and Active D-Lighting; Scene Recognition System
Lenses: Multi-platform AF lenses, manual focus with limitations; also DX lenses but at 5.1 MP resolution
Shutter: Electronic; speeds from 30 sec. to 1/8000 sec. selectable; also, Bulb
Viewfinder: Glass pentaprism with 95% field of view; 0.72x magnification; 18mm eye point; BrightView Clear Matte IV Screen; on-demand grid lines and Virtual Horizon; diopter correction dial and eyepiece cap
Capture Formats: JPEG, TIFF, RAW (12-bit or 14-bit), full or compressed RAW, RAW + JPEG
White Balance: Auto and 7 presets, each with fine tuning, Custom, color temperature (Kelvin), WB Bracketing
Focusing: Manual and TTL phase detection AF; 51 point AF sensor with 15 cross-type points and 1, 9, 21 and 51 point options, Single Shot, Dynamic and 3-D AF tracking; automatic or manual point selection; EV -1 to +19 detection range; focus-assist lamp; also, contrast-detect (single AF point) AF available in Live View "Tripod" mode
ISO equivalent: 100 to 25,600
Exposure Control: Adjustable Center Weighted, 1005 pixel 3D Colour Matrix II and (2%) Spot metering; 0 to 20 EV range; many exposure overrides; Active D-Lighting; histogram and highlight detail warning in Playback
Operating Modes: Aperture and Shutter Priority AE, metered Manual, shiftable Program Image Adjustments: Standard, Neutral, Vivid and Monochrome picture styles each with parameter adjustment options (filter/toning options in Monochrome); user selectable NR for long exposure and high ISO; AdobeRGB and sRGB color space
Post-processing Options: D-Lighting, Red-Eye Correction, Trimming, Monochrome effects, Filter Effects, Color Balance adjustment and Image Overlay
Drive Modes: Single shot, Continuous framing to 5fps (8fps with accessory), self-timer and Mirror Up mode
Flash: Built-in i-TTL flash; several flash metering and mode options; flash exposure compensation and lock; flash sync to 1/250sec. or faster with certain Speedlights; supports Wireless TTL Flash Color Information Communication, modeling flash
Other: Moisture-resistant, magnesium alloy body; fixed 3″ wide-view LCD monitor (920,000 points); Live View with MF or two types of AF and Virtual Horizon; depth of field preview; automatic sensor dust removal system; histogram plus highlight warning available; orientation sensor; Intervalometer; 51 custom functions; AF fine-tuning for specific lenses
Storage: CompactFlash; UDMA card compliant
Connectivity: Compatible with USB 2.0 Hi-Speed, video and HDMI (HDTV) output, PC cord, remote control and GPS and Wi-Fi accessory
Power: Rechargeable Lithium-Ion EN-EL3e Li-Ion battery; optional AC adapter and Multi-Power Battery Pack (grip) MB-D10
Dimensions/Weight: 5.8 x 4.8 x 3 inches; 33.6 oz.
Average Street Price: $2700 at the time this Review was completed
Get information, reviews and up-to-date prices on new and refurbished D700 bodies from Amazon: Nikon D700 12.1MP Digital SLR Camera (Body Only)
Other Recent Digital Camera Reviews on Photocrati
Nikon D300
Nikon D90
Canon Rebel T1i
Canon Powershot G10
Olympus E-P1
Olympus E-30
Olympus E620
Comparison: Full Frame Digital SLR Cameras
–
Go Home – Photography Blog