A versatile, compact, and competent 12.3 MP Live MOS DSLR in the Four Thirds format, with lenses to match.
With the Olympus E-620 in hand, I combated intermittent bouts of pouring rain to photograph a league soccer game played in a local park. The rains here in New York had been incessant over the past few weeks, and who knew when I'd get another chance, since games are only played on weekends!
I began with the 40-150mm f/4~5.6 lens (= 80-300mm in 35mm format, given the 2X sensor factor)–one of two lenses that came in the kit. I progressed on to the 12-60mm f/2.8~4 SWD (= 24-120mm)–this one was added. SWD stands for Supersonic Wave Drive, designed as a faster and quieter technology driving AF functions. The other kit lens was a 14-42mm f/3.5~5.6 ( =28-84)–a lens I had little use for, given that this focal length range was covered by the more encompassing SWD zoom.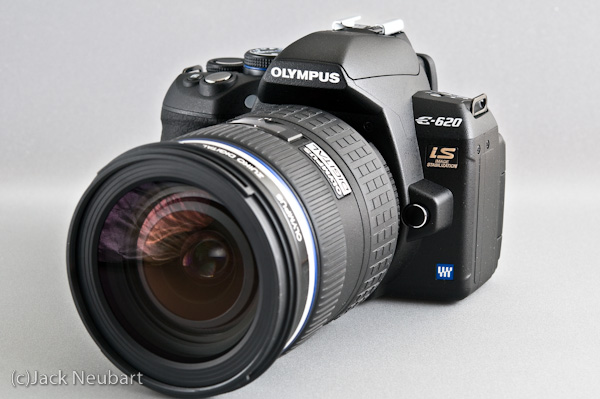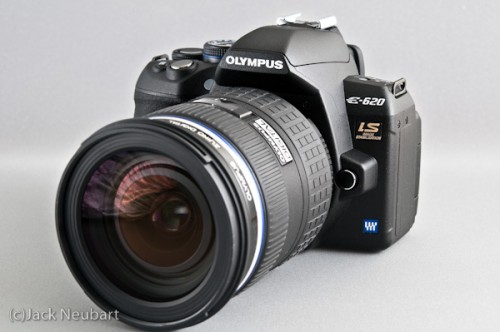 The kit lenses fall under the category "standard," as Olympus defines them–largely under $500. These two are respectively in the $200 price range, when purchased separately (Olympus 40-150mm f/4.0-5.6 ED Zuiko Digital Lens for Olympus Digital SLR Cameras
, Olympus ED 14-42mm f/3.5-5.6 Lens for Olympus Digital SLR Cameras). They are compact and lightweight. The 12-60 is a "high grade" lens. High grade lenses start around $500. The next level up is "super high grade." They start at under $2,000, and the sky is practically the limit there.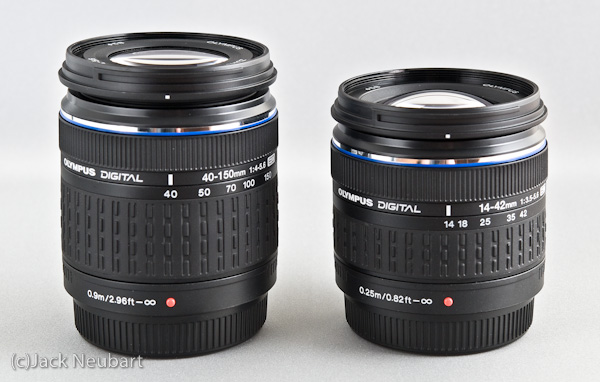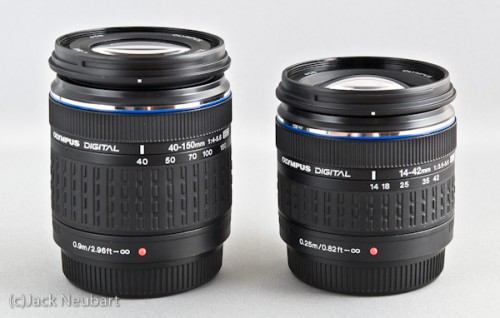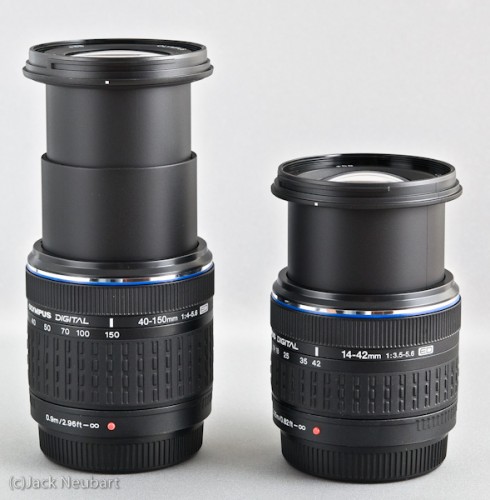 So, you're probably wondering how my day photographing soccer went. Well, aside from almost getting hit by a soccer ball coming at me from the field and others from behind (people are playing soccer everywhere you look), not bad–not bad at all. But before I get into all the details, first…
Some Background on Four Thirds
You may have heard this before, but it bears repeating. The E-620 comes under the heading of the Four Thirds format. This is the first truly shared digital technology that lets you use lenses designed for this format with Four Thirds cameras produced by any partnering company. Unfortunately, each camera still has its own proprietary RAW file format–so this is not the pot of gold at the end of the digital rainbow. Or should we say, digital pot of gold at the end of the rainbow? Either way, it ain't.
But getting back on topic, the Four Thirds format gives Olympus the opportunity to return to its roots–namely in the design and manufacture of smaller camera bodies and lenses with all the oomph of their larger counterparts. Admittedly, I found earlier Olympus digital SLRs less than awe-inspiring and they didn't motivate me to be creative. Quite unlike the admirable OM-4T, which I'd used many, many moons ago, with dramatic results. That camera (shooting film, of course) helped open my eyes to many of the joys I experience in photography today.
Happily, the new E-620 goes a long way toward painting a rosier picture in the Olympus digital realm, and for the Four Thirds format as a genre. And at $800 (street price–in a kit with two zooms) (from Amazon, $749 Olympus Evolt E620 12.3MP Live MOS Digital SLR Camera with Image Stabilization and 2.7 inch Swivel LCD; from B&H, $799), this camera is a steal! The only thing missing is HD video, or any video capture, for that matter. It doesn't mean that much to me now, but it might in the future. Something to consider…
But hey, look at that price again. Oh, if you want to start with different lenses, then the body is only $600. Really, now, you can't do much better. And from the get-go, I will tell you that Olympus optics are among the best, so don't think you're compromising there. But are there any compromises to be made in this Four Thirds camera? That's what we're about to see. At the outset, I can say that the E-620 felt right in my hands the moment I picked it up. I was eager to get started.
Of course, with any camera system, the proof is in the optics that the camera surrounds itself with. As already noted, Olympus has maintained a long-standing reputation in this department. Since the lenses that fit one Four Thirds camera will fit all, thanks to a standardized lens mount (an "open standard"), there is a wide choice. Olympus leads the pack, followed by Sigma, with Panasonic trailing. And because all this glass and the camera body are designed around the Live MOS sensor, the optics are optimized to perform at their all-around best. To sweeten the pot, camera and lenses are firmware-upgradable.
What's the E-620 Got to Say for Itself?
It swings. Well, for starters there's that 12.3 MP Live MOS sensor. This Olympus/Panasonic variation on CMOS (more in name than a major technological breakthrough, to my way of thinking) is supposed to imbue the camera with mystical powers. Well, mystical they're not. But functional, yes, very much so. To go with this Live MOS sensor is a 2.7″ Hypercrystal III Swivel LCD, which works admirably outdoors–at least under overcast conditions.
It sees live people. Face Detection in this camera tracks and latches onto up to eight faces in the frame, whether stationary or moving. Basically, you need it if you can't tell the difference between a person and a piece of furniture. Thankfully, this camera doesn't have smile detection. Otherwise, I'd never get a sharp face: I don't know people who constantly carry a grin on their faces. Nor do I want to. I'm more into Mona Lisa smiles, and I'm not sure that smile detection technology is up to the challenge.
Tripod, be gone! When we encounter low-light situations, we often feel the need for a tripod or other firm support. That's where image stabilization (IS) steps in, relieving us of the need to schlep around burdensome accessories.
Some cameras choose to limit image stabilization to selected optics. Olympus is among those companies that take just the opposite tack, building it into the camera so it can be used with any lens. Good or bad? Probably some of both. It no doubt sucks juice out of the battery, but didn't seem to do any major damage.
Setting IS is simple–via a dedicated button. In fact, there are lots of dedicated buttons–again, good and bad, depending on how you play it. Anyway, IS was set to position 1, and, since that seemed to be working fine, I stuck to that setting. The other choices, aside from off, optimize IS for the direction of movement: horizontal or vertical–in other words, geared toward how you're panning the camera.
However, you have to keep in mind that IS only works on the camera. It has no effect if the subject itself is contributing to the blur through movement or when you're shooting at fast shutter speeds. It really only applies to relatively slow shutter speeds, preventing camera shake. When I was shooting the soccer match at speeds of 1/500 or better, IS was moot and inconsequential.
Better than an allergy pill. Olympus pioneered dust reduction in camera, with the aid of the Supersonic Wave Filter, which comes into play each time the camera is switched on. I didn't have any dust problems, so I'd say it works.
And let's not forget…The camera accepts the ubiquitous CF card as well as the I-don't-understand-why-Olympus-is-still-hanging-onto-this-xD-memory-card. There's also what's called "shadow adjustment technology." That's another way of interpolating pixels to squeeze out as much of a tonal range as possible–in other words, a quick-and-dirty way to achieve a quasi (or should we say pseudo) HDR (high dynamic range), since this is applied solely to JPEG files (which makes it bogus in my book).
Beyond that are the normal range of exposure modes, shooting modes, and scene modes, plus some artsy-fartsy filters (much ado about little in this last group–also only applied to JPEGs). Noteworthy for you exposure freaks is highlight and shadow spot metering, although the camera doesn't average multiple readings (boo-hoo). The camera also offers multiple exposures and automatically brackets ambient and flash exposures. And it supports wireless flash photography (wireless flash is a biggie for those of us into this stuff). And don't overlook continuous shooting in bursts up to 4 fps. The list of functions goes on–seems endless, in fact. This really is a feature-filled camera, with tasty tidbits for you to discover and explore at every turn.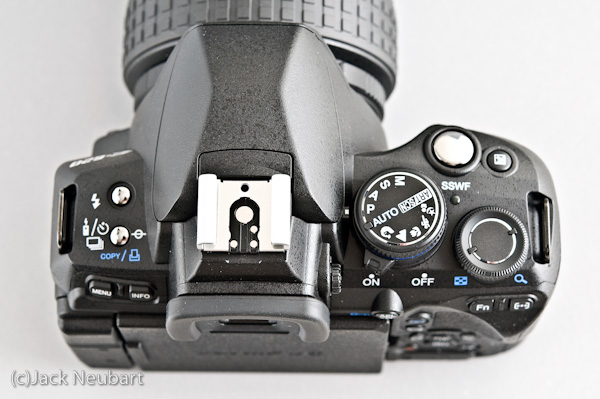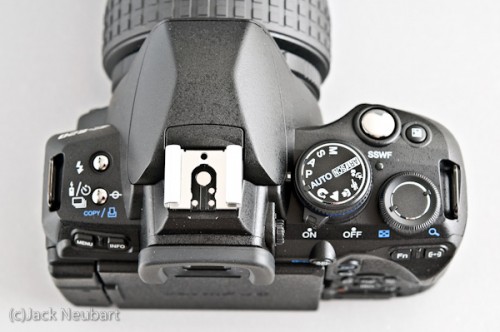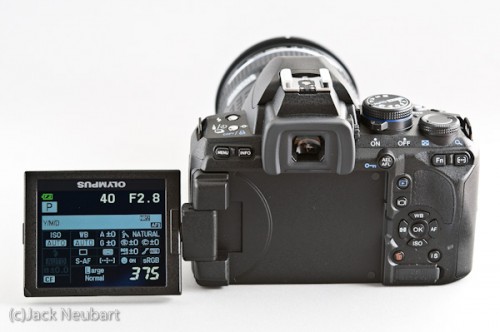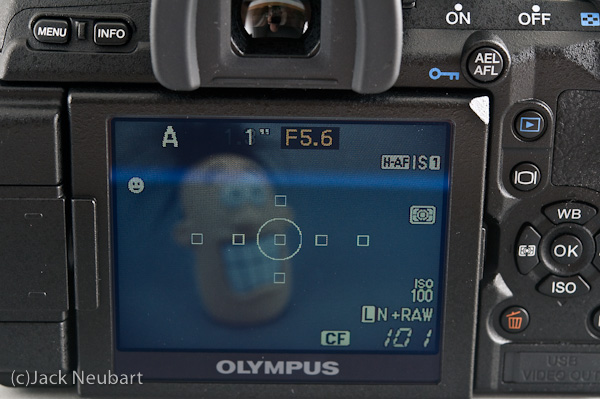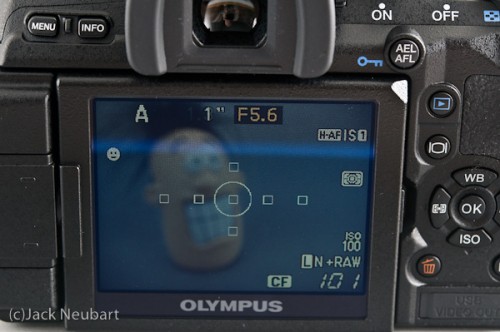 In the Field
I was immediately taken by the light weight of the E-620 and 40-150mm kit lens combined. Switching to the SWD lens added some heft. As mentioned, I set out to photograph soccer, and tried several different AF modes, finally settling on continuous AF, with Predictive AF sensing the direction of movement and automatically compensating for it. Unfortunately, I didn't have time to stop and take notes, since every moment of clear weather was precious. But, judging from the pictures, I got an equal number of hits no matter which AF mode I used. While Face Detection was active, I didn't always rely on it, considering the fast breaking action. To my way of thinking, Face Detection is geared more toward controlled environments or where movement is predictable, neither of which applied here. However, I must add that I did detect enough shutter lag to make me miss several vital moments in the game, even with focus locked in advance.
Autofocusing appears responsive enough, but is it the fastest on the planet? I have my doubts, considering the limited number of AF sensor points. It makes tracking action all the more difficult. I tried Live View, but since it's not my preferred working mode, quickly returned to the optical viewfinder and my comfort zone.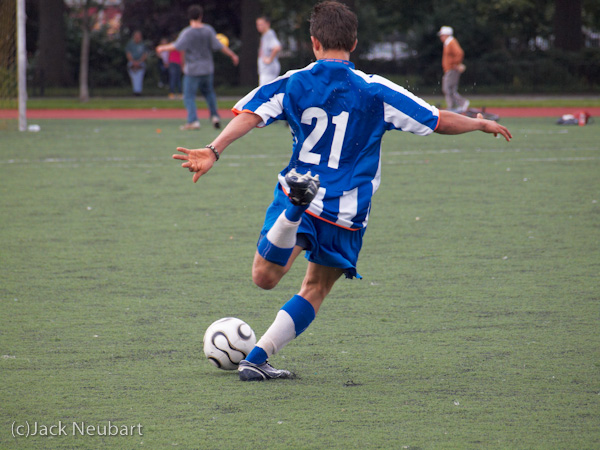 During lulls in the game, I redirected my efforts to flowers and pigeons. There's one shot of a pigeon frozen in flight thanks to the built-in flash. This shot is one of my faves taken with the E-620.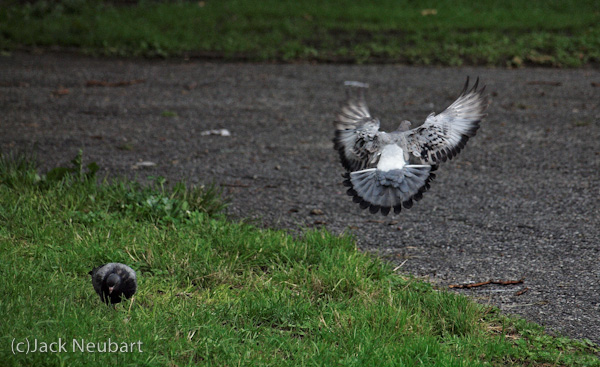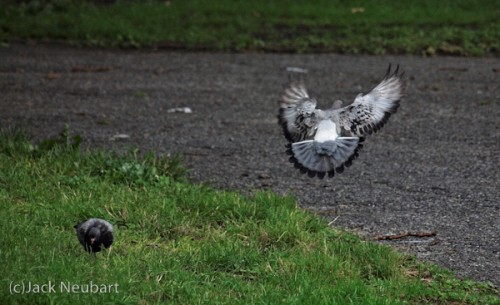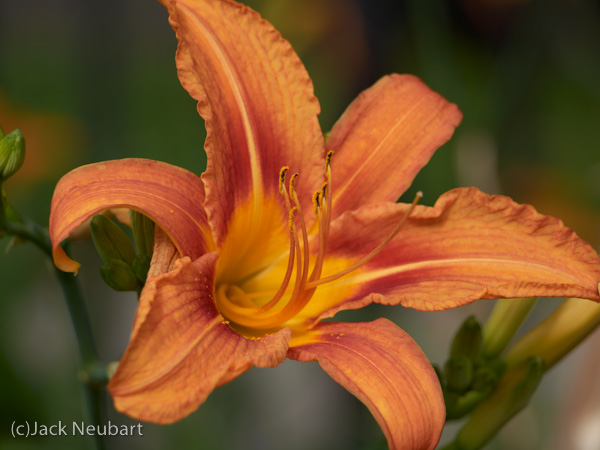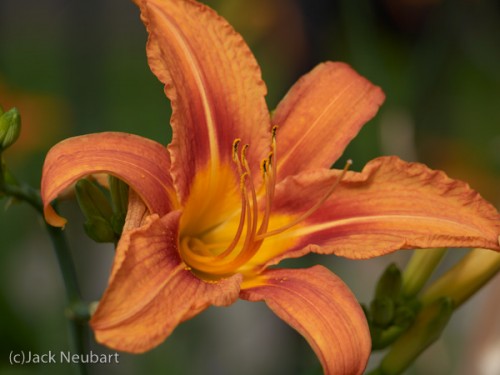 On another day I tested the "Art" filters. For the most part, they're a waste of time. But the Pop Art filter did create some fetching color combos, and Soft Focus really seemed to imbue the image with a naturally soft quality ala a soft-focus filter, minus the halation effects normally associated with soft focus–which means this doesn't really go as far as I'd like. And the Pin Hole effect is simply atrocious. They should have called this the Vintage Vignetting effect instead, because that's what it is. A pinhole image is sharp front to back, in terms of depth of field (there is some image degradation owing to diffraction resulting from the tiny aperture–that part they seem to have got right). The Grainy Film effect produces grainy black-and-white images that are so contrasty that all highlight and shadow detail is lost–who would want this type of image, really!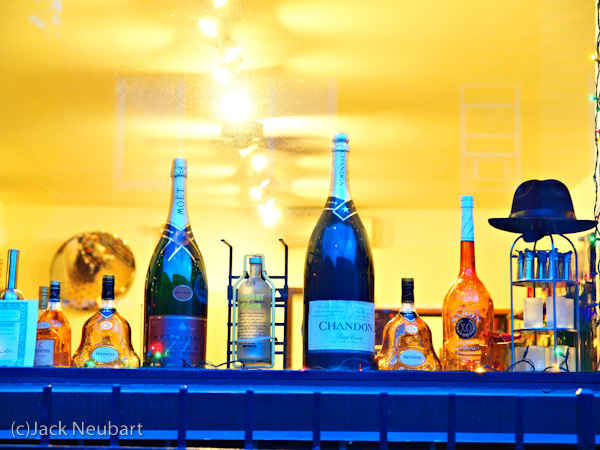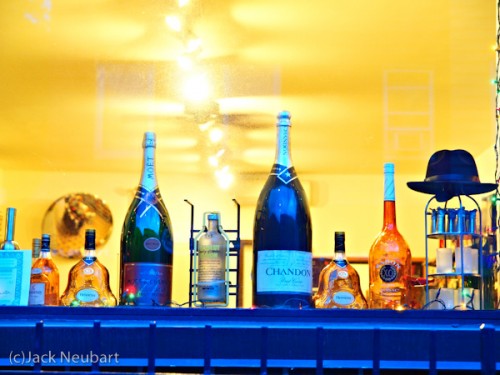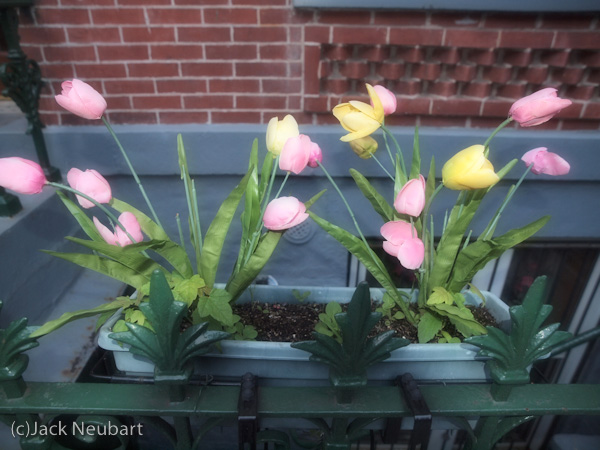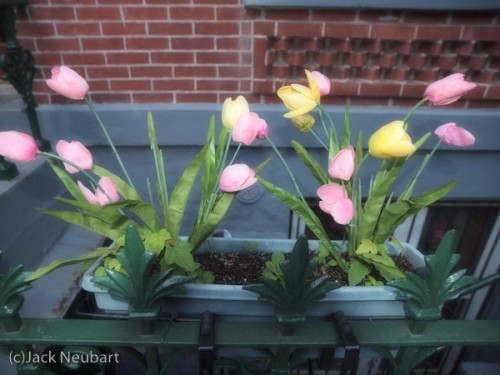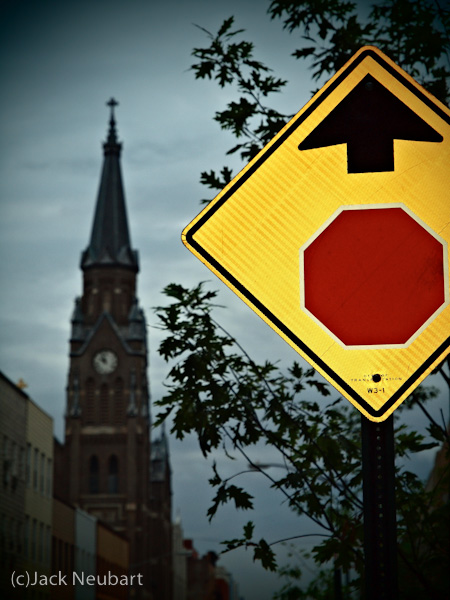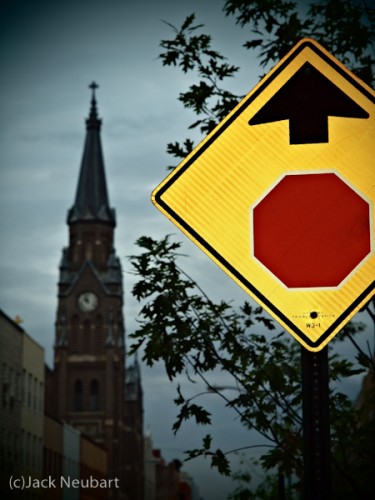 Now, let's turn to the lenses. Manual focusing was smooth with the 40-150mm lens, but these "standard" lenses use a focusing ring that knows no bounds: It continues to rotate, which can be frustrating when you're trying to rack focus to either extreme. The SWD lens was only slightly better, with some resistance at either end. As for zooming, that proved much smoother on the less expensive lenses than on the pricey 12-60, which seemed to fight me as I zoomed. And for the price, I would have expected this SWD glass to have a fixed f/2.8 aperture. But images were quite good, although I seem to recall the Olympus OM lenses being punchier. While I did detect some distortion, it wasn't disturbing enough in either the 12-60 or 40-150 to trouble me.
How effective is IS on this camera? Depending on whom you talk to, between 3 and 4 stops down from the optimum shutter speed. The optimum shutter speed with any lens is given as 1/focal length, which in this case should be multiplied by the sensor factor, 2–so that makes it: 1/(2 x focal length). Translation: at 30mm, you'd use 1/60 sec for a camera-shake-free shot, provided you observe good camera handling techniques (firm stance, gentle on the firing button). That means that with IS turned on, you can shoot blur-free down to 1/8 sec, or longer with this camera. (Note: Olympus says IS is effective for 4 stops-but 3 stops is a safer margin, according to my tests. Four stops would be a stretch. Still, it's worth a try if it means getting the shot in some usable fashion or losing it altogether. And keep in mind, there is a limit to how far you can take image stabilization. I'd say one full second would be the max. But play around with it: You might take it further.)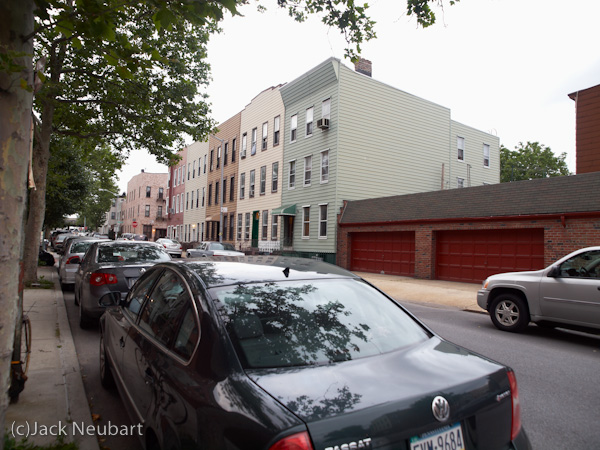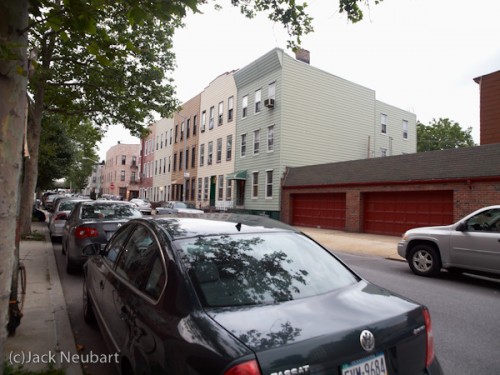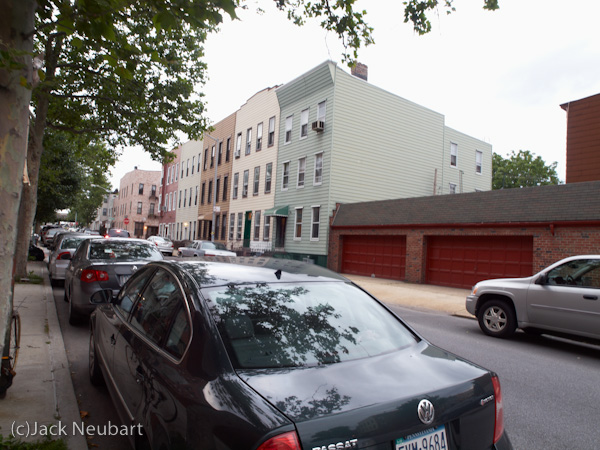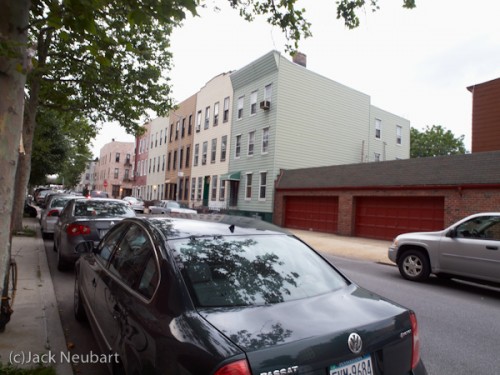 All in all, I'll admit that I found this to be an admirable system, with enough functionality to suit even the needs of the advanced amateur, while giving photo enthusiasts a camera they can use immediately sink their teeth into. If you're a pro, you'll find this a capable camera for travel photography.
The E-620 is priced modestly, even with the kit lenses added, which already makes it alluring. And the size and weight make the combo a dream package. Adding that this is a very capable performer is the clincher. I came away feeling my time with this camera system was time well spent.
Verdict: Buy it. The E-620 will take you in directions you want to go, and then some.
For more information, visit: Olympus America
Tech specs: at Olympus America
For more on the Four Thirds and Micro Four Thirds, visit: Four Thirds.
Tip: Check out the useful Olympus FAQs page on the Olympus E-620.
Other Recent Digital Camera Reviews on Photocrati
Nikon D700
Nikon D300
Nikon D90
Canon Rebel T1i
Canon Powershot G10
Olympus E-P1
Olympus E-30
Comparison: Full Frame Digital SLR Cameras
–
Go Home – Photography Blog