A high-end 12.3 megapixel camera with a vast range of features including some unique amenities for creative photographers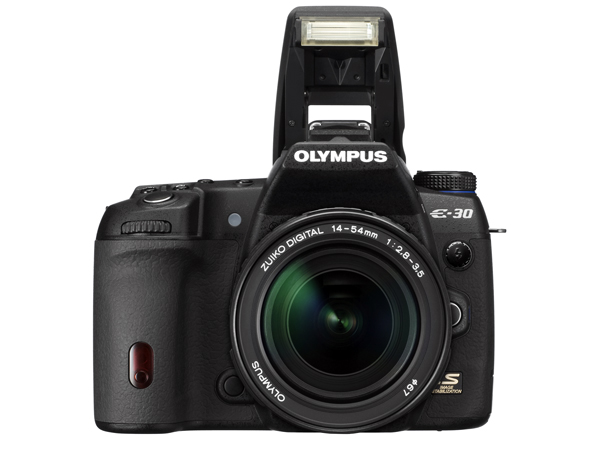 Featuring the highest resolution available in the Olympus E-series, the E-30 is more compact, lightweight and affordable than the 10.1 megapixel E-3. This newer model includes most of the same features as the professional camera, but benefits from several upgrades. These include some new technology, higher 12.3 MP resolution, a brighter/larger LCD (2.7 vs. 2.5-inches), more auto-focus options in Live View mode and some unique new features. While the E-3 is more rugged and well-sealed — and employs a slightly larger viewfinder — the E-30 will certainly meet the needs of serious photo enthusiasts.
Features and Technology
The moderately large and solid body is equipped with a large handgrip and a fully-articulated LCD screen. The viewfinder is a bit small but bright and provides nearly 100% scene coverage. The designers provided numerous analogue controls, including a mode selector dial. Pressing the OK button activates a data screen (Super Control Panel) on the LCD monitor. This sub-menu allows for checking the status of 18 features and for modifying any of them as desired; it's very intuitive after you learn the meaning of all of the abbreviations. Many of the functions an also be adjusted using the various buttons, allowing each E-30 owner to use the preferred method of camera operation.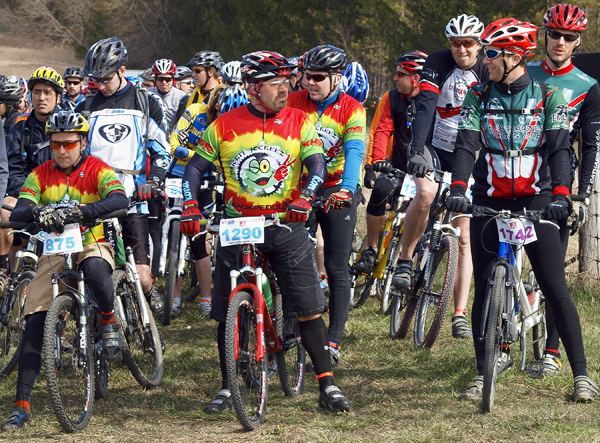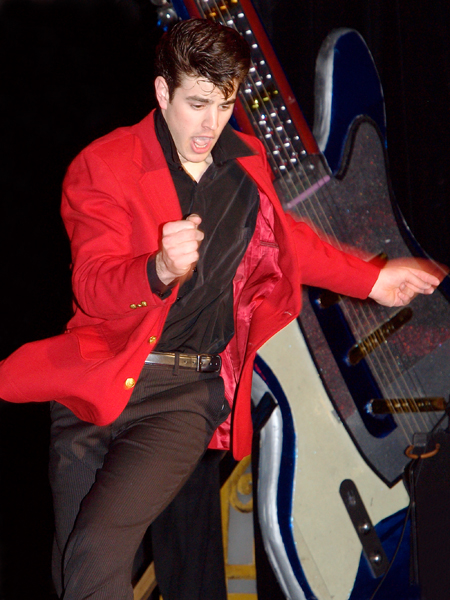 The built-in flash can trigger off-camera FL-50R or FL-36R flash guns, providing wireless TTL flash control without the need to buy a "commander" accessory. Like most E-series cameras, the E-30 is equipped with a built-in image stabilizer that's effective with any compatible lens. Three modes are available: conventional, one for horizontal panning and another for vertical panning. The E-30 shares the E-3's high-speed 11-point AF system with both horizontal and vertical sensors for great reliability. In Live View mode, three Auto-focus options are available: Sensor AF (Phase Detection with a lot of mirror action and interruption of the preview), Imager AF (Contrast Detection, providing an uninterrupted display during focusing) with optional Face Detection, plus Hybrid AF (similar to Imager AF but employing both technologies).
Any of eight aspect ratios can be selected in capture mode, from 4:3 to 16:9. This feature is most practical when Live View is active. Then, the selected aspect ratio is masked on the display so it's easy to see the exact area that will be recorded when an image is made. There's another useful amenity: a "digital level sensor" in the viewfinder or on the LCD in Live View; this can be used to ensure that a horizon is level and that perspective is accurate (without converging lines).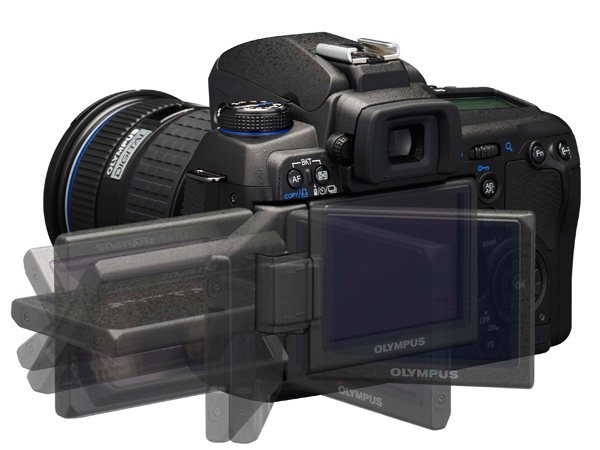 You'll find other uncommon features too. Multiple Exposure mode (in Live View) allows for combining two to four frames into a single image. Automatic brightness adjustment can be selected in ME mode; this helps to ensure that the final image is well exposed. Unique to Olympus, six Art Filters are available in JPEG Capture mode: Pop Art (extremely high saturation), Pale & Light Color (muted, pastel effect), Grainy Film (grainy, high contrast), Soft Focus, Light Tone (very low contrast), and Pin Hole (modified colours and very dark corners).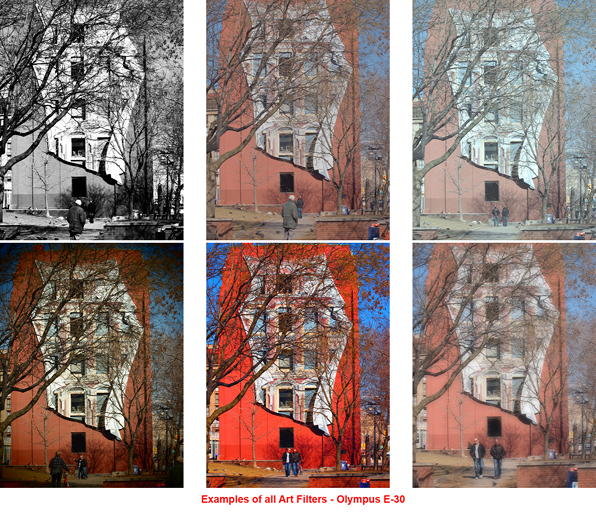 Evaluation: In spite of the 16 fully automatic Scene modes, this camera targets the advanced photographer. Because of its many buttons and vast range of functions, the E-30 may seem complicated during a quick "test drive." After a few days of use — and some reference to the owner's manual — any serious shooter with previous digital experience should find the E-30 to be quite logical overall. I strongly recommend mastering operation of the numerous conventional features — including Gradation Control for shadow lightening — before experimenting with the unusual or unique options.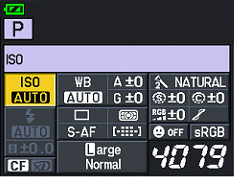 Some E-30 owners will love the Art Filters for creating special effects in-camera; others will consider them to be gimmicky. An Art Filter does add several seconds to the processing time but that's not a problem in landscape or travel photography. The Multiple Exposure feature works well, but it does require some expertise in making compositions that will produce a pleasing composite image. Photographers who often used this technique with a 35mm SLR should love the digital version. Perfectionists will also appreciate the digital pitch and level gauge in the viewfinder or the LCD screen.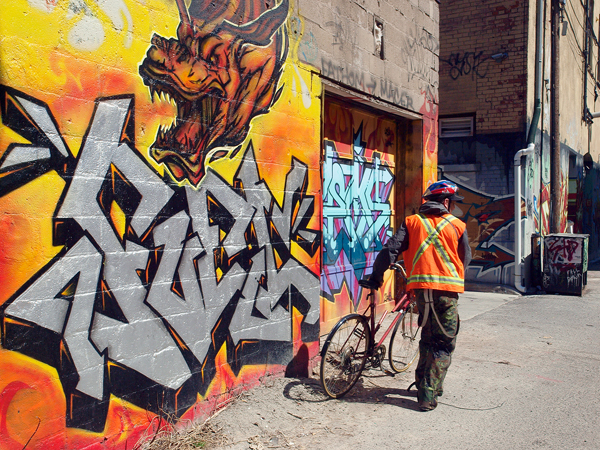 Live View is not as simple and quick as it is with compact digicams, but it can be convenient, especially when using the flip-out/rotating LCD monitor in high or low level shooting. The ability to quickly preview the effects of many overrides is a real bonus, making it easy to get just the right effects every time. Olympus has improved the Contrast Detection (Imager AF) feature; auto-focus is takes about one second in bright light or 3 seconds in dark locations; especially outdoors, this AF mode works well with static subjects.
Speed and Image Quality
This Olympus camera is fast in most aspects. Start up takes only 2 seconds including the time for Supersonic sensor cleaning. Use a high speed CompactFlash card and the camera is quick to display images in instant review. The 5 fps drive speed is fast enough for all but pro sports photography. After shooting 20 Large/Fine JPEGs or 15 RAW captures, the camera was ready for a few more shots in a couple of seconds. Auto-focus was very fast outdoors with SWD (ultrasonic AF) lenses — especially when I activated only the central focus detection point — though slower with conventional lenses. While examining my cycling photos — of competitors racing toward the camera — I found that 60% were sharply focused; this is a decent success rate for an enthusiast-level DSLR.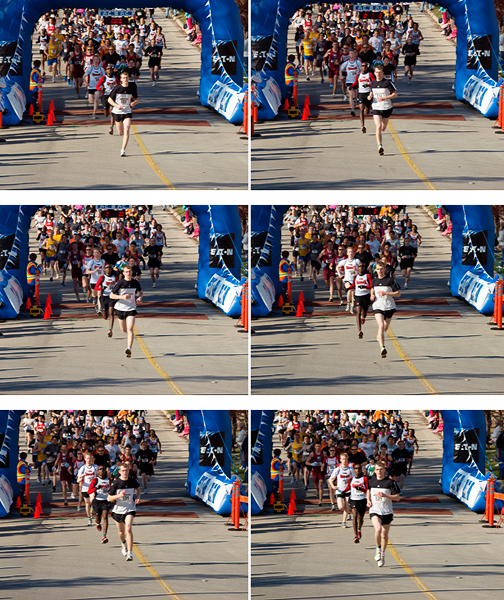 The E-30 provides a vast range of capture modes and overrides for modifying every aspect of an image to suit every user's personal preferences. For the sake of consistency, I conducted initial testing with Large/Super Fine JPEG capture, the Natural Picture Style Mode and the Standard level for Noise Reduction. Many other options are available too, including levels adjustment for contrast, sharpness and saturation. And yet, images made at default look great. Colors are quite bold but believable; white balance is slightly cool in outdoor photos, easily solved with the Cloudy Day WB preset; contrast is high for a snappy effect; sharpness is a bit low.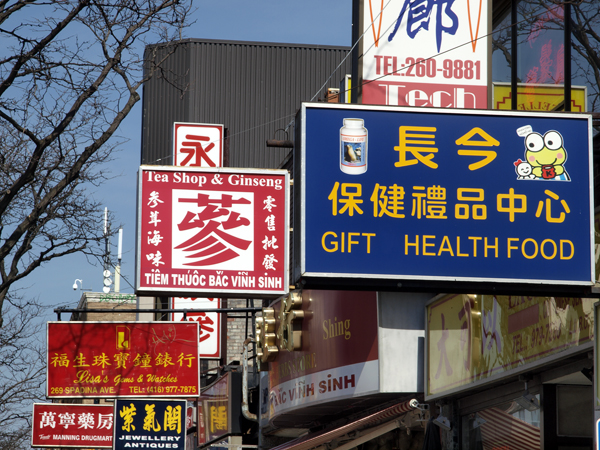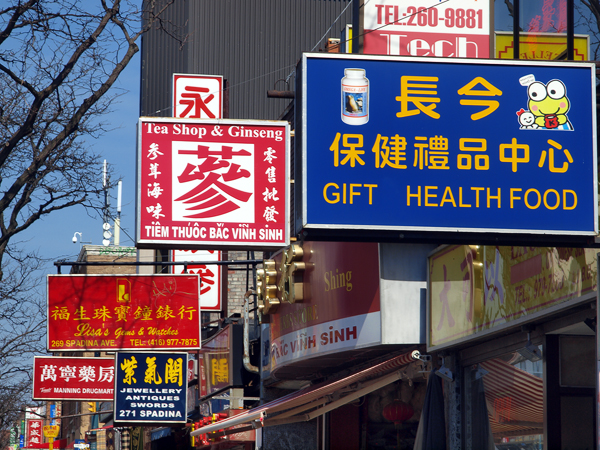 In harsh, very contrasty illumination, highlight areas tend to be too bright. That's easy to prevent with -2/3 exposure compensation plus the Auto Gradation feature that lightens shadow areas. This "dynamic range expansion" option is not intended for full-time use since it makes JPEGs a bit "flat", requiring a fix with imaging software. At a +1 level for Sharpness, images made at ISO 100 to 400 are clean, smooth and finely detailed. My technically best photos made for gorgeous 13×17″ inkjet prints. Larger outputs should look great too, but would require a wide format printer.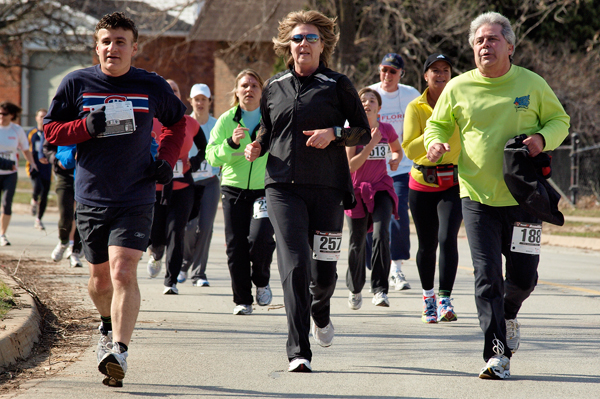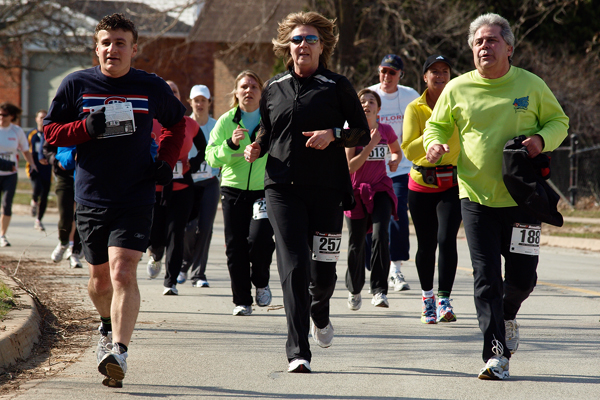 By ISO 800, images made in low light are grainy but the noise pattern is not very colorful so 8×10-inch prints still look good. (Avoid using AUTO Gradation or increased Sharpness at high ISO since that makes digital noise more visible.) Setting a higher level for the Noise Filter does produce smoother images but smudges fine details. The default Noise Reduction processing is more aggressive at ISO above 800, so the images appear soft. In truth, I rarely needed to use such a high ISO because the Image Stabilizer is so effective. At a 135mm equivalent focal length, most of my photos were sharp at 1/15 sec.; roughly 50% were fine even at a 1/8 sec. shutter speed.

Evaluation: This 12.3 megapixel DSLR provides very high resolution with excellent definition of fine detail in JPEGs and average quality above ISO 800. Slightly better image quality is possible in Raw captures when using the optional Olympus Studio 2 software for modifying and converting the files to JPEG. (The Master 2 program provides only basic Raw adjustment tools.) This approach is particularly useful for high ISO photos since Noise Reduction can be set to the optimal level while examining an image at high magnification.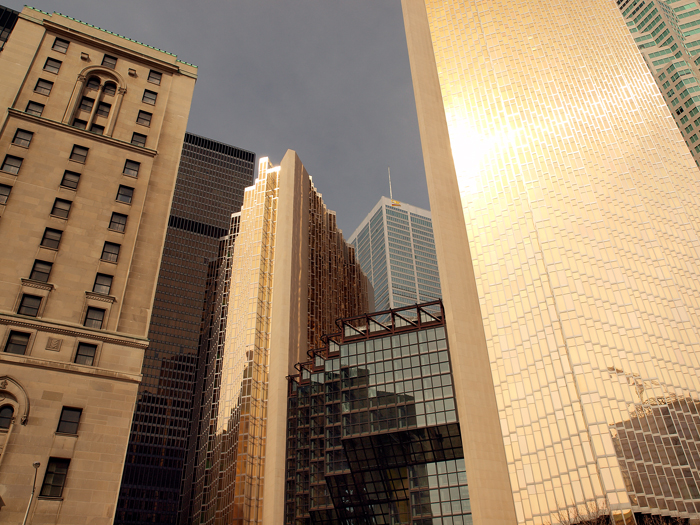 The Bottom Line
The E-30 is not inexpensive but it's a strong contender in the 12 megapixel enthusiast-level category, with its myriad of functions, built-in stabilizer, incredibly effective anti-dust system, versatile Live View and unique features. Granted, some competitors provide a Movie mode, but that option is most attractive to those trading up from a compact digicam. The E-30 targets the more experienced photographers, especially those who are willing to experiment with advanced and unusual features. Since this model was released, Olympus has announced two more affordable DSLRs (E-450 and E-620) but the E-30 remains the most desirable choice in the E-series line.
Get information and user reviews for this lens at Amazon: Olympus E30 12.3MP Digital SLR with Image Stabilization (Body Only)
Specifications – Olympus E-30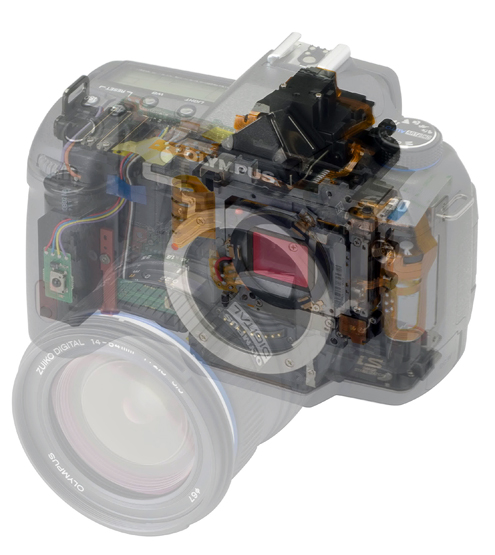 Sensor: 12.3 MP LiveMOS (4032 x 3024); 2x "focal length magnification factor"
Viewfinder: Pentaprism with nearly 100% field of view; 1.02x magnification; 14mm eye point; diopter correction dial and eyepiece cap; accepts optional screens
Capture Formats: Numerous JPEG options, RAW (12-bit), RAW + JPEG
Sensitivity: ISO 100 to ISO 3200 and Auto
White Balance: Auto, 8 presets, 4 Custom; color temperature (Kelvin); WB Compensation and WB Bracketing
Exposure Control: Center Weighted, 49-zone Digital ESP, Spot (2%); Normal, High Key, Low Key and Auto Gradation options; exposure compensation, bracketing and AE Lock
Auto-focus: 11 cross-hatched detection points, automatic or manual point selection; single shot and continuous tracking focus; three AF modes in Live View, one with optional Face Detection
Operating Modes: Aperture and Shutter Priority AE, metered Manual, shiftable Program, 16 Scene modes
Image Stabilizer: In-camera mechanical sensor shift system, with three modes
Image Adjustments: AdobeRGB or sRGB colour space; six Art Filters; Natural, Vivid, Portrait and Muted picture styles; Monochrome with various color and filter options; levels control for Color Saturation, Contrast, Sharpness; user-selectable NR level
Post-processing Options: RAW data edit, red-eye fix, Sepia and B&W conversion, Re-size, Saturation and Shadow adjustment
Drive Modes: Single shot, Continuous framing to 5 fps, self-timer
Flash: Built-in TTL flash, GN 13; wireless off-camera TTL flash with accessory FL-50R or FL-36R; 7 flash modes; flash exposure compensation and bracketing; flash sync at up to 1/250; high speed sync possible with accessory flash units
Other: Articulated 2.7″ wide-view LCD monitor (230,000 pixels) with brightness control; Live View; digital level sensor/gauge; reflex mirror pre-lock; depth of field preview; TruePic III+ processor; Supersonic sensor dust removal system; histogram plus highlight warning available
Storage: xD and CompactFlash (UDMA compliant)
Connectivity: USB 2.0 Hi-Speed, video out, PC cord socket, IR Remote Control port, DC in
Power: Rechargeable BLM-1 Li-Ion battery; optional AC adapter and vertical battery grip
Dimensions/Weight: 5.5×4.2×2.95-inches; 23 oz.
Average U.S. Street Price: $1100, body only
Other Recent Digital Camera Reviews on Photocrati
Nikon D700
Nikon D300
Nikon D90
Canon Rebel T1i
Canon Powershot G10
Olympus E-P1
Olympus E620
Comparison: Full Frame Digital SLR Cameras
–
Go Home – Photography Blog