Egad and gadzooks! It's time for Jack Neubart's Halloween review, where he ponders life, the universe, and, most importantly, whether the added features (notably, movies & dual flash cards) mean it's time to upgrade from the D300 to the D300S.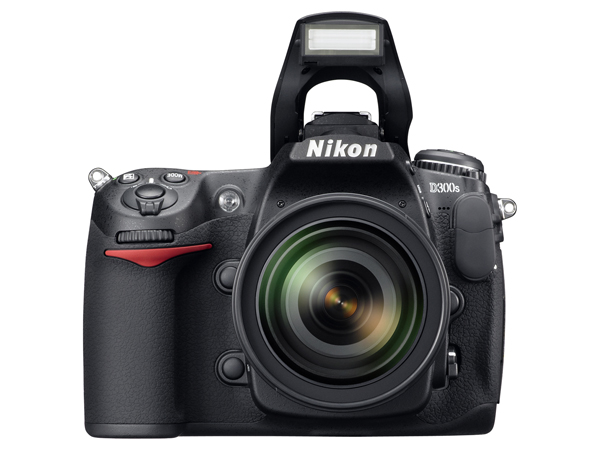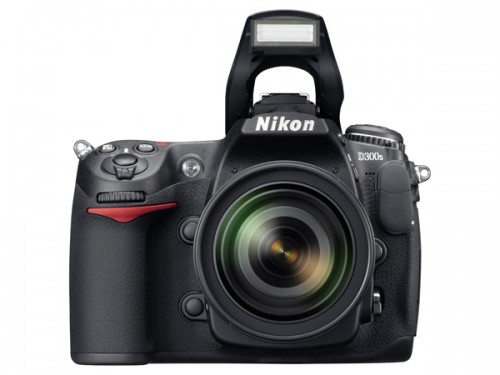 I've been very happy with my Nikon D300. I'm certainly glad I didn't wait for the next iteration to come out because I've made good use of this camera on two continents. Three, if you count Brooklyn, NY (we like to think of ourselves as more than simply a borough of New York City). Anyway, I approached a review of the next-gen D300, the D300S, with some degree of trepidation. I'm obviously not going to hate the camera, unless they somehow managed to mess up a good thing. And if I love it, then I have to consider buying it to replace a body that still has that fresh camera smell, and for which I paid good money (is money ever bad?).
Before continuing, I should note that you've no doubt read my friend and colleague's report on the D300-Peter Burian was quite thorough. (If you haven't, check it out here.) But this is where I give you my take on the camera, and go into specific differences between new and old.
One thing I noticed is that the manual for the D300 is actually 18 pages longer than that for the new D300S. As a D300 owner, I gloated. Then I also noted that the D300S Quick Guide has nearly twice as many pages-now I'm starting to feel cheated. What could explain these odd discrepancies? Well, I wasn't about to dig through each booklet page by page, so let's just see what pops up as we continue to explore, compare and contrast.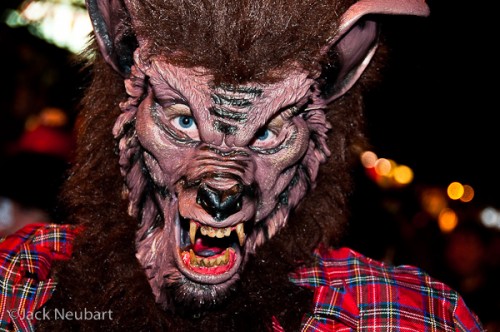 The Cover Story
For starters, you get the same durable magnesium-alloy shell as the D300 with what Nikon calls "advanced dust and moisture countermeasures" (sounds like they have a team of miniaturized Navy SEALs guarding this machine-the elements don't dare mess with this baby).
Now, if you look at the shutter release mode dial on the top panel, left side (it's the lower dial activated via a release button), you'll notice that Live View is no longer there. It's been replaced by a Quiet shutter mode. So if you don't want to wake the baby, this may be the route to take. I'm not sure how effective it will be with flighty animals since I'm sure you just stepped on a twig-crack! Bye, bye, birdie (sounds like a great name for a Broadway show). And it slows the camera down.
But if you're in the spy biz, it should prove helpful; just make sure to turn off the AF light so you won't give yourself away. (I don't think the camera is that noisy, but, frankly, there are times when you do want to be as unobtrusive as possible.)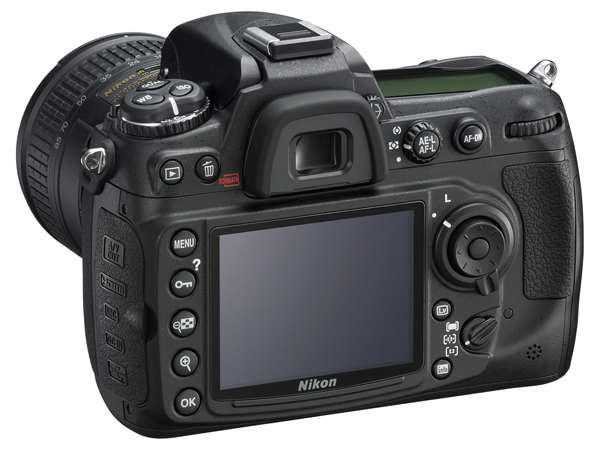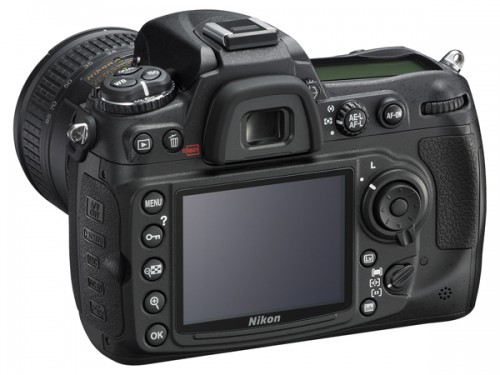 Okay, so what happened to Live View? It now has a dedicated function button to the right of the LCD monitor on the back. Does Live View work better than it did on the D300 as a result of this change? It's still a clumsy affair. As soon as you try to focus, the monitor blacks out and you're forced to look through the optical finder, then back again; which is why I haven't been convinced to abandon the trusty optical viewfinder-at least on this camera. And as part of Live View, you get a Virtual Horizon indicator. I prefer working with the viewfinder grid display (optionally activated via the main menu) and visible when using the optical finder.
And of course we have HD movies with the aid of Live View. Press the button in the center of the multi-selector (cursor wheel) on the back to start recording. You'll be shooting in AVI format with Motion JPEG compression. Keep Live View running too long though, and you build up heat and noise until the camera shuts down automatically. Is that any way to shoot a movie? Could you see Alfred Hitchcock using this camera to shoot Rear Window? I don't think so.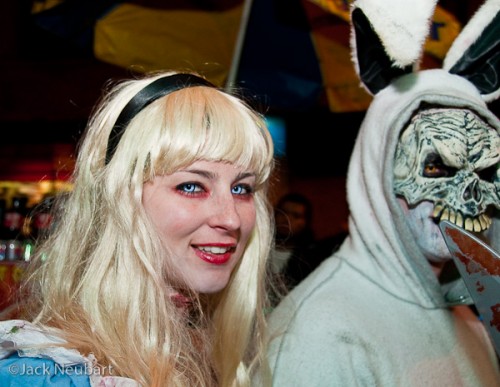 That's all I'm going to say on the subject, since, as you know, not a big fan of movie shooting with still cameras. Still, it does beat having to schlep around a separate camera just to shoot movies. Just be sure to use a turbo-boosted, high-capacity memory card when shooting HD.
Oh, almost forgot. The media door. They took away the latch and made it slide out to open. I liked the latch, but I do forget it's there when I've been away from my D300 for too long. This modified entry, on the D300S, should meet with greater acceptance.
But there's something beyond the door that is truly startling. Do you dare to open it? (I'm still in the Halloween spirit). We hear a creaking sound, shrilly screams, deep laughter; the door opens to reveal"¦
On the Inside
Not one but two memory card slots, ladies and gentlemen. You can now load up a CF card as before, but you can add an SD card so that they operate in tandem. One card is designated as "primary" while the "secondary" card can collect the overflow, back up the primary, or store JPEGs while the main card stores RAW (NEF) files. I can't tell you how many times I could have used a second card in my D300. This feature alone makes it very tempting to upgrade.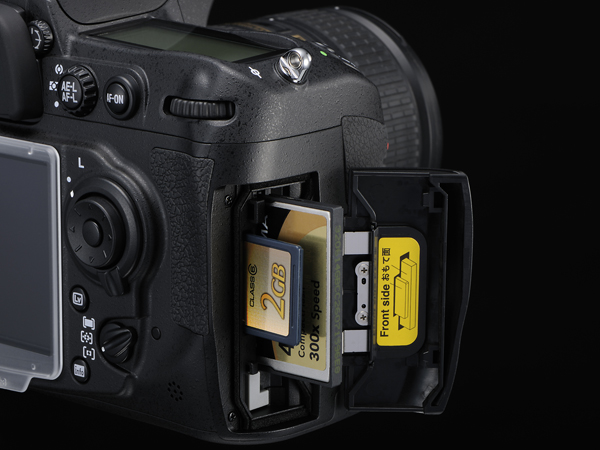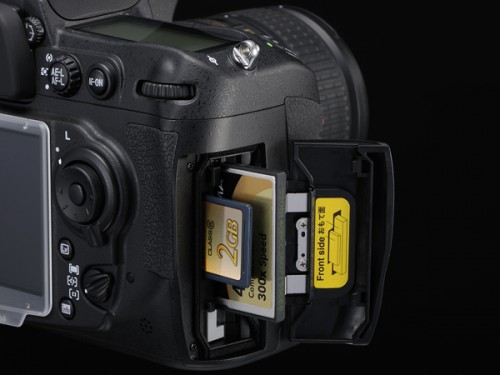 Seriously, there have been numerous photo shoots where I've had to stop at the most inopportune times to load a new card. What's more, SD cards are more widely supported in laptops and other devices where you might want to transfer files to, so having this option means you don't have to carry around a card reader when using these devices. And the nice thing about SD cards is that they can be easily write-protected (ever accidentally put a CF card back in the camera or lose track of which CF cards were already used?).
The D300S inherits the D300 Nikon's digital windshield wiper-er, I mean, Dynamic Integrated Dust Reduction System.
In describing this feature, Nikon, on their website, went from this description under the D300: "Self-cleaning ultrasonic sensor unit minimizes degradation of image quality due to dust particles," to this for the D300S, making it appear that we also have a squad of miniaturized Army Rangers coming to our rescue: "Ultrasonic process combats the accumulation of dust in front of the image sensor, safeguarding image quality," the operative words here being "combat" and "safeguarding."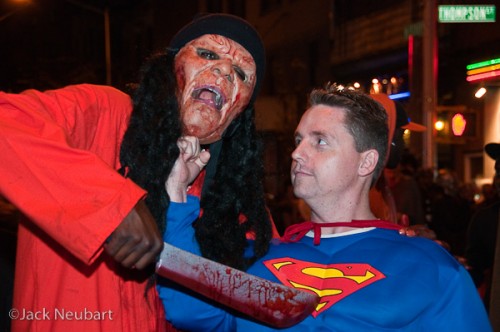 But not to make light of it, it does work, and you can activate it manually, or let it activate automatically. Plus there's the option of manual cleaning. (However, I strongly caution against manual cleaning. Despite everything you've read, these days there should be no need to manually clean a sensor, unless it's a medium format digital back, or if you've carelessly exposed the camera's sensor to wayward particles, or changed lenses under adverse conditions, or left it open too long.
The last time I attempted to physically clean the sensor, on an entirely different camera system I should add, it proved a bigger headache than it was worth, involving more swabs in number and variety than I care to recount.)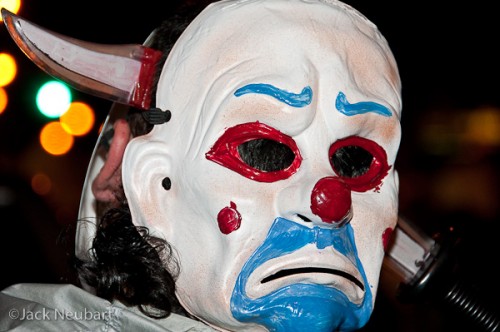 I am disappointed that Nikon didn't upgrade the CMOS sensor. It seems that Nikon is stuck in a time warp-or sensor warp-governed by that 12+ MP range (excluding their use of the 24.5 MP chip in their D3X-a Sony chip, by the way). I was really hoping that Nikon would come through with something of its own at a midway resolution-say 16 MP. I could easily go for that.
As before, you get a shutter that has been tested to beyond 150,000 cycles-not quite what the top-of-the-line DSLRs can deliver, but certainly respectable, especially in this price range.
The D300S does, however, have a souped-up drive. This model can now record up to 7 fps (in contrast to a maximum of 6 fps on the D300)-and, as expected, at full resolution. It's not much, I know, but every little bit helps. Of course, if you opted for focus-priority, that will slow things down.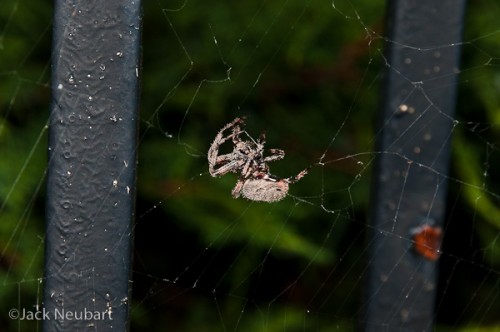 My D300S Experience
I took the D300S out trick-or-treating on Halloween. Okay, I didn't dress it up as Ashton Kutcher (because I didn't think of it at the time), but it did venture out with me on a rainy Halloween in New York City. I've learned to avoid the parade itself if I'm going to get any in-your-face close encounters with ghosties, goblins and ghoulies. I instead headed to where the parade was supposed to terminate. Except that when I got into Manhattan, it was raining-and continued to rain for two hours. When the rain finally stopped, I emerged onto the street.
Of course, I hadn't counted on trees dripping water down on me. I've gotten cameras wet before, with no ill effect, but one does try to limit the exposure to the elements. And even though the camera was weatherproofed to some degree, the 18-200mm VR II lens I was using was not protected in this manner. So, better safe than sorry.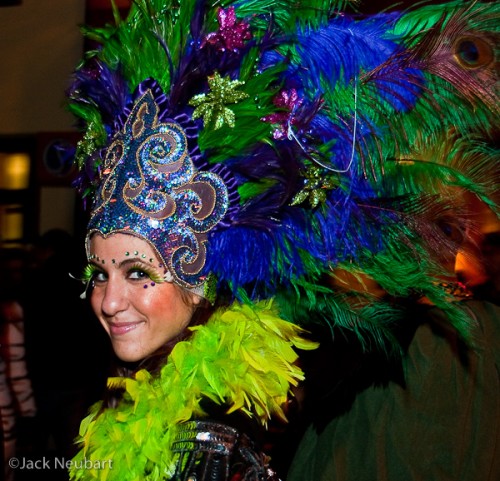 Well, I finally made it to the main thoroughfare in Greenwich Village, the hub of post-parade activity, with throngs of vampires, werewolves and whatnot. Of course, you do miss some of the more extraordinary costumes at this point, but it beats having to get there hours early to secure a good vantage point for the parade.
Mated to the D300S was one of my trusty Nikon SB-900 flashes. The SB-900, while pricey, is by far the best shoe-mount flash on the planet, and out of the box, the best accessorized, with filters and a diffusion dome. I use this diffusion dome constantly, and did here. I angle the head upwards, but still at an angle, so that I feather the light (you can't bounce it off the ether on an open street)-it's not quite as harsh this way (when used close to the subject) and the flash covers a broader area.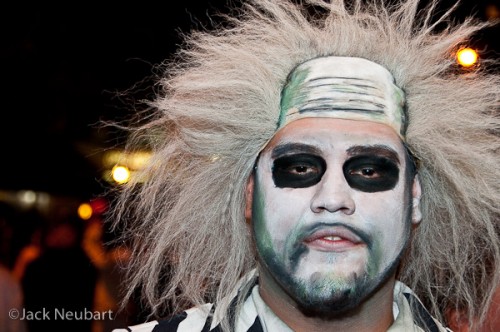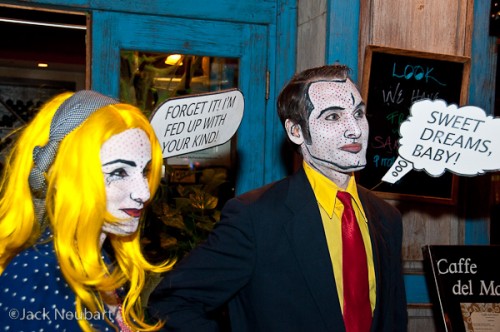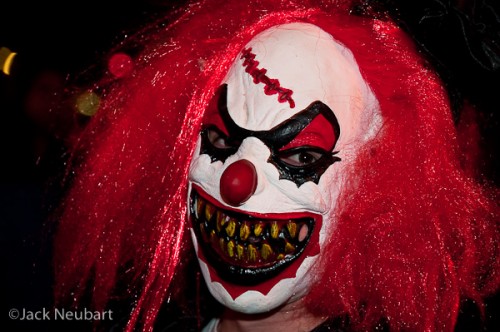 When using the SB-900, I mostly shot with the camera in Manual mode, while the flash output remained under TTL control (and often do the same with the camera's built-in flash). I found that 1/30 second at f/5.6 (or thereabouts) worked nicely to also encompass some of the ambient light, and with reasonable reach.
Although I did experiment with different settings and different shooting modes. For the most part, I find that with any flash, Manual mode works most consistently while eliminating many variables. Ordinarily, when shooting by available light, I opt for Nikon's Matrix metering. I found this multi-pattern metering approach works quite reliably, although I still have to exercise some discretion to ensure good exposures (metering systems can't be expected to take all variables into account-at least until someone finds some way to plug them into our visual cortex).
Photographing people constantly in motion at fairly close range proved a challenge on the street. Nikon employs a very capable AF system, with a vast array numbering as many as 51 AF points or down to a very finite single point AF. In combination, you can select single-shot or continuous AF. You also have the option of 9 and 21 points.
If you want the camera to continuously track a subject that is moving unpredictably, then pick 51 AF points with 3D tracking and continuous AF. (Continuous AF should be used when you or the subject is in constant motion, or when such activity is anticipated.) Admittedly, the choices can be a big mind-boggling. If you're new to the camera, start with the most basic: auto area AF, which gives you the widest latitude.
The manual points out that, in this AF mode, if a type G or D lens is used, the camera can distinguish human subjects from the background. Alas and alack, mateys, we be photographing ghoulies and other beasties that go bump in the night, so I c'not be sure the AF system be designed for this experience.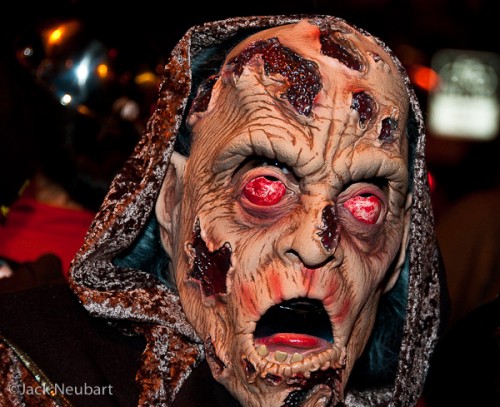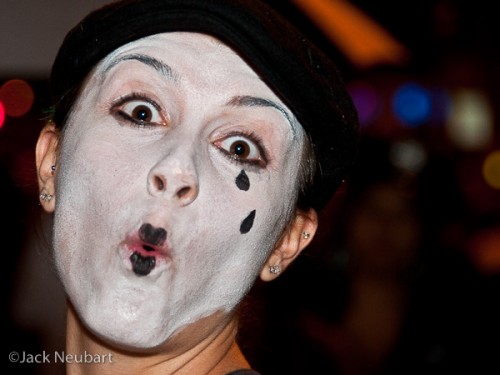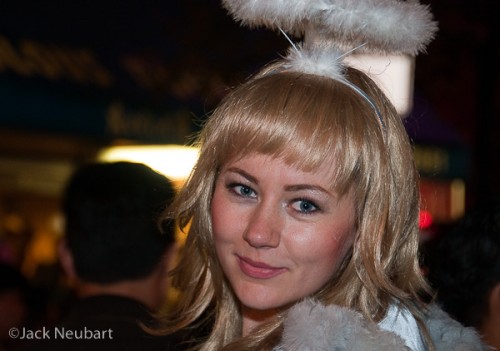 Of course, when push comes to shove, the 18-200 VR II lens I was using did give me the option to manually override AF at any time. That's one of the especially nice things about Nikon lenses.
Anyway, the problem, as I see it, is that in situations like this, where there are throngs of people, not individual subjects that the AF sensor can easily latch onto, it becomes tough for the camera to identify the subject of the picture. And when there are constant surprises at every turn and with every step you take, the onus is more on you than the camera to identify what you want to focus on and capture.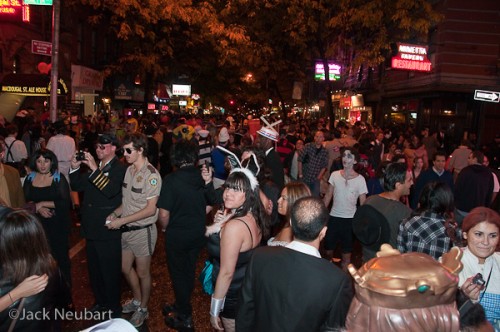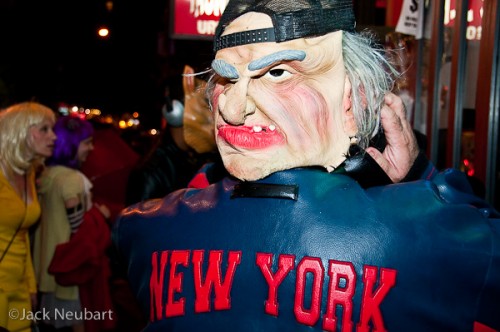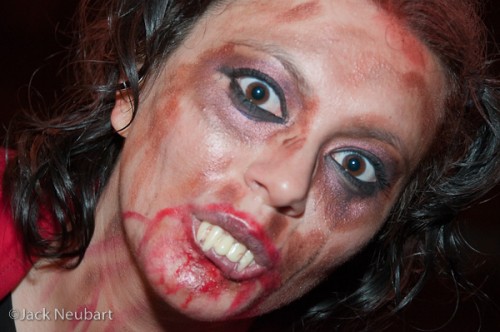 But I managed quite well while avoiding dripping leaves and zombies foaming at the mouth. Of course, one could very reasonably blame some wayward Halloween gremlins for any failed pictures this night ("Halloween XXIX: Gremlins, Me, and My Camera"-soon to be a major motion picture playing in a theater near you). But I'm pretty confident that I exorcised all the demons, leaving me to enjoy my Halloween booty (and don't forget to watch "The Exorcist Redux"-make up your own tag line for this one).
And a noisy crowd is the perfect segue to discussing digital noise. Noise is certainly well-controlled at low ISO levels, but becomes noticeable at ISO 800, though not to a disturbing level. Color noise gets loud at ISO 1600 and shrieks at 3200, although not as bad as on some other cameras. However, invoke High ISO NR and the noise reduction algorithms will go a long way toward alleviating the problem without resorting to software plug-ins. I didn't detect any deleterious effects on operating speed with in-camera NR invoked, although I'm sure it does eat into the memory buffer.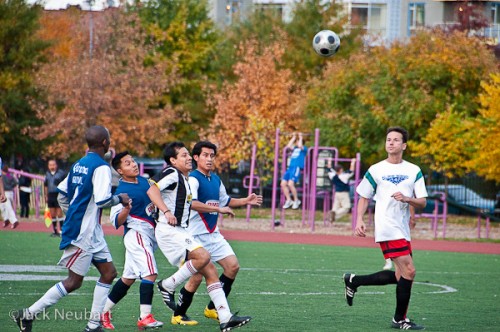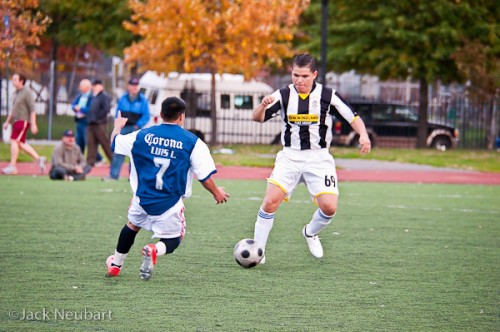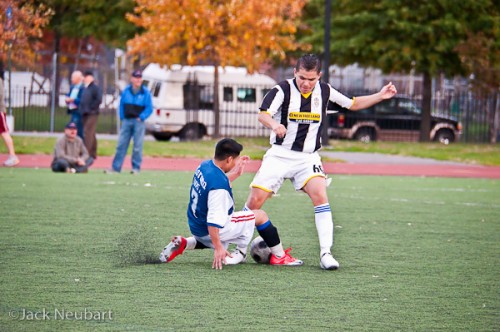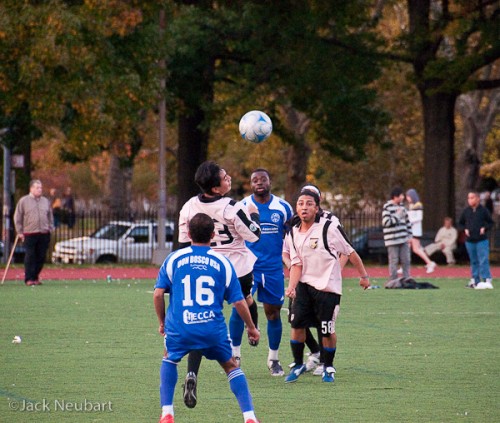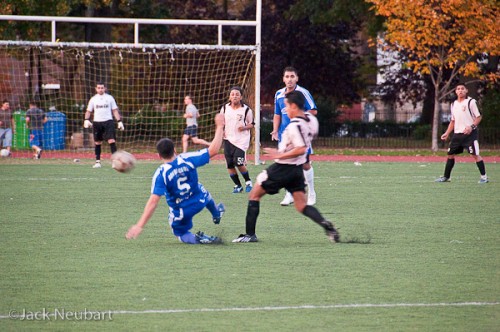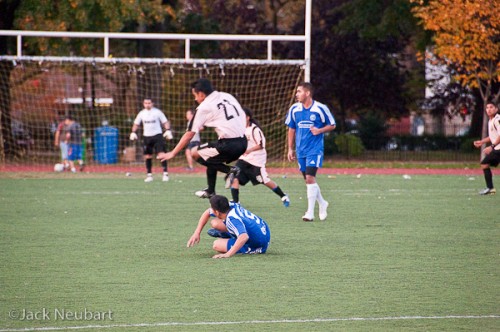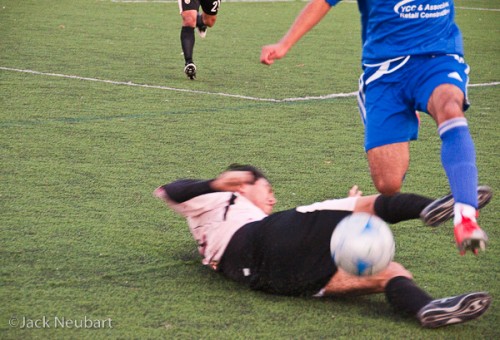 All in all, an enjoyable experience that has taught me I need to delve deeper into my own D300 and rediscover features I may have overlooked. In fact, I went back in and changed some of the settings on my camera. And my recommendation to you is to exploit the D300S to the fullest. It's a very capable camera when put in capable hands.
*Note: Nikon 18-200 VR II lens used throughout.
Verdict: Buy it, if you're looking for a solid performer in a system DSLR at a reasonable price. Buy it if you constantly find yourself wishing you had another card in the camera.
Don't buy it simply for the movie feature (I couldn't justify buying any DSLR for this reason alone).
But if you already own a D300, buy the D300S if you need a second body-otherwise, skip it because you're not really getting that much of a performance or feature boost to make it worth the upgrade. You'd probably do better investing in a D700, if you have the lenses to support it.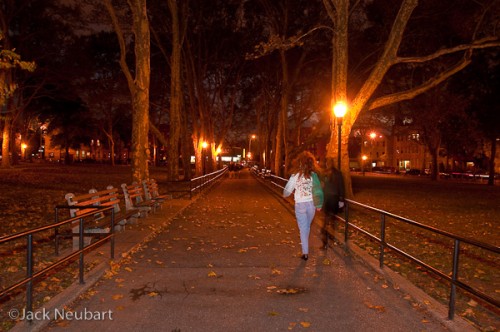 For more information: Nikon USA
Tech specs: Nikon USA
For prices and user reviews: Amazon (Nikon D300S); B&H (Nikon D300S; about $1,700 US)
For another great review: see Zoltan Arva-Toth's take on the Nikon D300S over at Photography Blog