With its HD movie mode, articulating LCD and ultra high resolution viewfinder, the GH1 may be the most desirable Micro Four-Thirds camera


The first manufacturer to develop a Micro Four Thirds camera, Panasonic now markets three distinct models. These include the original DMC-G1, the pocket-size DMC-GF1, and the DMC-GH1 which benefits from the best features of the other models. These 12 megapixel cameras are all smaller/slimmer than DSLRs because they're not equipped with a reflex mirror or a pentaprism. They also accept smaller lenses but employ a much larger sensor than most digicams with built-in lenses. That allows for much larger pixels for "cleaner" images – with a less "grainy" effect – at ISO 400 and above.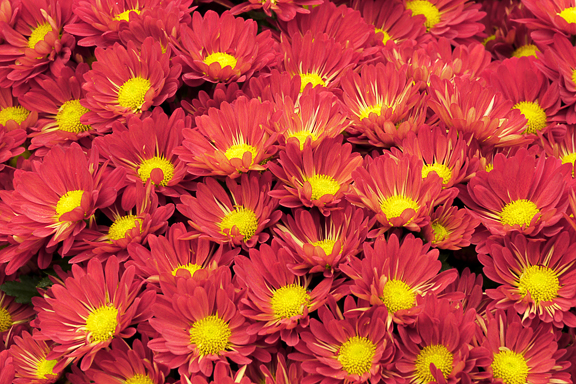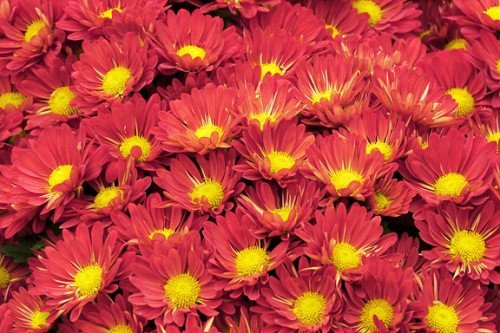 An upgrade over the Lumix G1, the newer GH1 is equipped with the same processor and built-in electronic viewfinder with incredible 1.44 million dot resolution, but provides several added benefits. These make the GH1 more pricey, but also more attractive.
The most significant upgrade over the G1 is video capture, with stereo sound recording. The GH1 employs a newer sensor so it offers a greater range of aspect ratios with the same angle of view. The GH1 also gained a face detection mode that can optimize focus and exposure for people in a scene. Granted, the very compact GF1 includes all of the upgrades plus some extras. But that camera's LCD screen cannot be articulated and its   electronic viewfinder – with moderate 202,000 dot resolution – is an optional accessory at about $200. (Specifics for the DMW-LVF1 finder are available at Amazon.)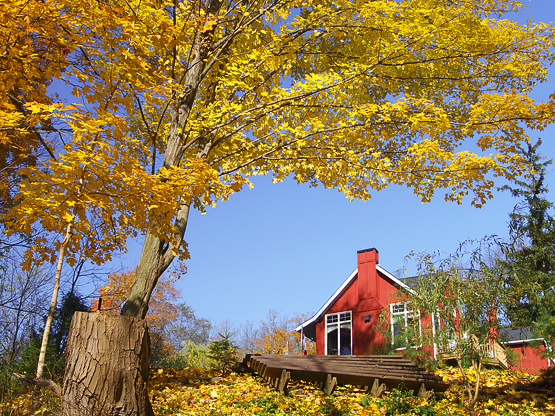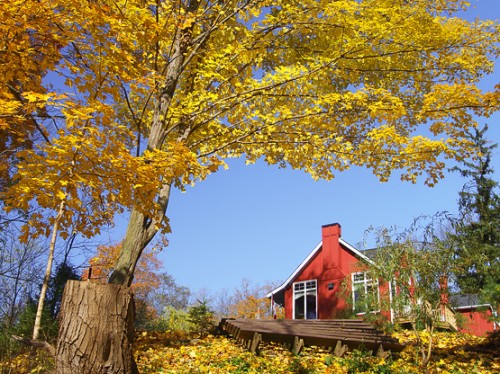 Note too, that Panasonic developed a lens specifically for the GH1. Optimized for video capture (but ideal for stills too) the 14-140mm f/4.0-5.8 ASPH Mega OIS zoom – a 28-280mm equivalent – is the kit lens for this camera. Naturally, it's also available separately for any Panasonic or Olympus Micro Four Thirds camera. (About $850; at Amazon, at B&H) Featuring an optical image stabilizer plus four aspherical and two ED glass elements, the lens features a nearly silent autofocus motor and stepless aperture control for maximum versatility.
Design and Technology
Targeting consumers who consider a DSLR to be too large/heavy, this elegant camera (in black only) offers greater portability. Eliminating the mirror box and pentaprism made the GH1 much lighter than a compact DSLR like the Olympus E-420. It's smaller too: 29.1 cubic inches versus 38.6 cubic inches in volume. And the MFT-series lenses are much more compact than comparable Four Thirds lenses. Even so, the GH1 – with its rubbery finish and a large grip – is adequately substantial for convenient handling even by those with large hands.






Like the DMC-G1, the GH1 combines useful automation from Lumix point-and-shoot cameras with DSLR type capabilities, interchangeable lenses and comparable image quality. (Except for the differences mentioned earlier the two cameras are identical.) Since there's no pentaprism, TTL viewing is provided by the built-in electronic viewfinder – with technology developed for Panasonic's broadcast cameras – and 100% scene coverage. Naturally, the 3″ LCD – with very high 460,000 dot resolution – can be used instead; this screen is articulated, a feature that allows for image preview when the camera is held at a high or a low level.
Like all Micro Four Thirds cameras, the GH1 does not employ phase-detect autofocus system (available with all DSLRs) because that would require a reflex mirror to bounce light to an AF sensor. Instead it uses very fast/reliable contrast-detect AF technology. That AF technology is available as a user-selectable option with many recent DSLRs as well, but it's usually much slower with such cameras. (Sony Alpha DSLRs with Live View employ unique technology for faster contrast-detect AF than other DSLRs; see the Sony A500 and A550 Digital SLR Review: Field Test Report for specifics.) The GH1 also offers a new function to minimize "focus lag": in Quick AF mode, focusing starts even before the shutter button is touched.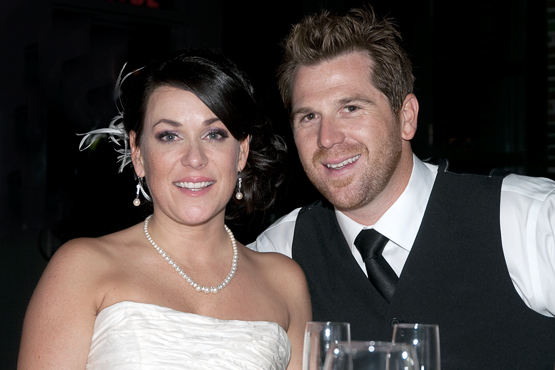 Intended primarily for use with the small Lumix G series lenses, the GH1 will also accept many of the Lumix or Olympus Four Thirds lenses with an optional ($170) DMW-MA1APP adapter. Autofocus will work with about half of the larger lenses, those that support the DSLRs' Live View mode. Of course, 90% of potential buyers are unlikely to want to use full size lenses on a smaller Micro Four Thirds camera.
Evaluation: It's easy to get great shots with the Intelligent Auto mode (available with all of the Lumix Micro Four Thirds models.) When the flash is in the up position, it will fire when necessary. The [iA] mode will activate Face Detection, the lens' image stabilizer (if available), Intelligent ISO to ensure a suitable shutter speed for moving subjects plus Intelligent Exposure (shadow lightening). No other camera maker offers a more sophisticated auto mode.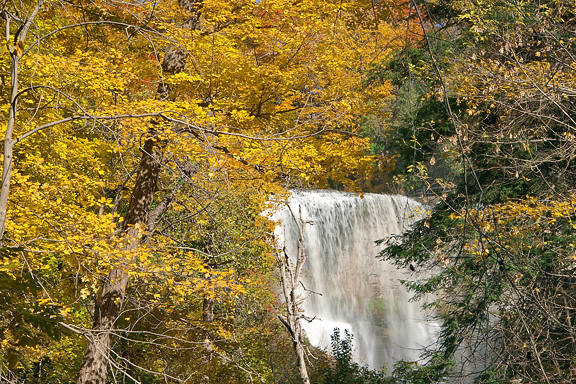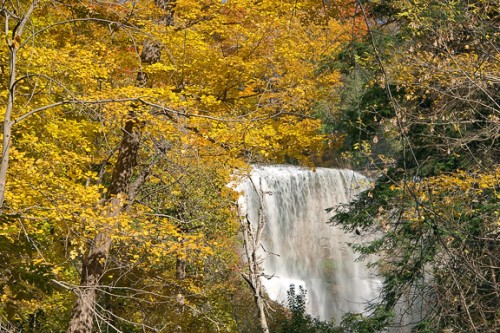 Anyone upgrading from a digicam with integral lens – without any viewfinder or a tiny zooming optical finder or a low resolution EVF – will appreciate Panasonic's technology. The GH1 (like the G1) has the best EVF that I have ever tested with a very smooth, sharp, ultra-high resolution display. Because there's no reflex mirror, continuous live preview (with the EVF or LCD) is as convenient as with a digicam with a built-in lens. And this "mirrorless" camera is preferable to most DSLR's in Live View because its contrast-detect AF system is faster.
While testing the  GH1 extensively  during fall colors season, at cultural events and at an equestrian competition, I found only one drawback to Panasonic's live view technology. There was some viewfinder and LCD blackout between shots while I was making a series of panning photos of action moving across my line of vision. Since panning with motion is a relatively advanced technique, I doubt that many owners of the DMC-GH1 will even notice this potential problem. After several attempts, I became quite adept at keeping a subject properly framed even during the blackout.
Thanks to signal amplification, both electronic displays are bright – though grainy – in dark locations, making composition or manual focus practical. Before taking a photo, you can check the live histogram in either display, and preview the exact effects that various camera features and overrides will produce. And finally, the Electronic Viewfinder is ideal for image playback in very bright conditions when an external LCD screen's display is washed out by strong sun.
Video Capture
In addition to stills, the GH1 can shoot high resolution movies. The videos are clear, smooth and crisp when viewed on a wide screen HD TV with HDMI connection. Sound is recorded with a built-in stereo mic – with a wind-cut filter option – or an optional external mic for much better audio quality. Before actual recording, you can set a desired aperture, exposure compensation, Image Stabilizer mode and other functions.
AVCHD vs. Motion JPEG: The familiar AVI Motion JPEG format can record 1280×720 pixel (720p) movies at a fast 60 frames per second that's ideal for moving subjects. Image quality is superb thanks to the large sensor and oversized pixels. Switching to AVCHD provides true HD 1920×1080 pixel (1080p) capture but at a much slower 24 fps. The ultra high resolution AVCHD clips- of static or slow moving subjects – are close to broadcast quality. The slower framing rate is problematic only with high speed motion or when the camera is panned at high speed; there's an obvious loss of detail.
The AVCHD format allows for very high compression; that makes it possible to record much longer HD clips on a memory card. But unless you own software that allows for direct AVCHD editing, the video files need to be transcoded – with NeoScene (for Mac or Windows) or other suitable software – before editing. As well, AVCHD clips cannot be uploaded to sites such as Vimeo.com or YouTube.com. (See this link for additional information about AVCHD). Frankly, most users will prefer to use the AVI Motion JPEG format instead.




The DMC-GH1 is very versatile in Movie mode, offering great simplicity as well as a full suite of controls to satisfy both the novice and experienced video shooter. For the best audio quality, it's worth adding the optional external stereo mic.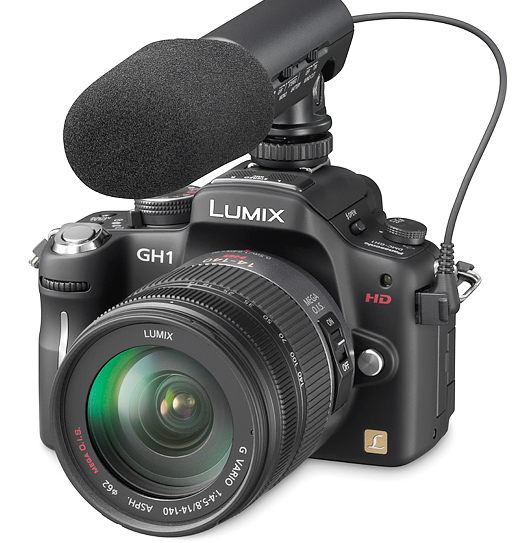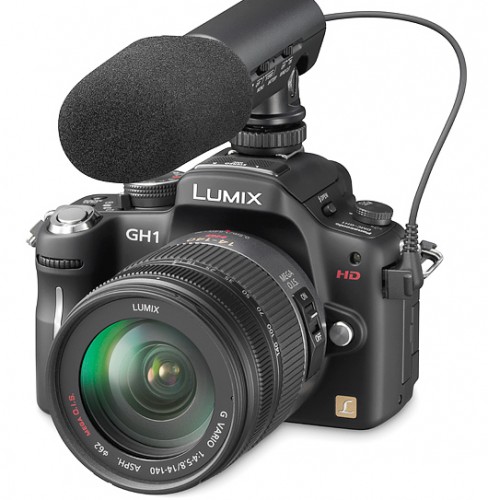 After a setup in the menu, video recording can be started in any camera mode – including Intelligent Auto and Scene modes – by pressing a red button on the camera back. For greater user-control, set the mode dial to the Creative Motion Picture (M) position. Now it's possible to make many shooting settings such as shutter speed, aperture and ISO.   (In truth, the AF system did very well in a dark arena; some of my videos are of horses/wagons approaching the camera at high speed, and they are in sharp focus).
Evaluation: A video camcorder is more convenient for serious movie making with features such as a swiveling electronic viewfinder, a power zoom lens and greater control over audio. Still, the GH1 is great for occasionally shooting video clips and offers some added benefits. Its sensor's larger pixels produce better quality in low light and the image stabilizer (in the lens) is more effective than most camcorders' stabilizers. Sound quality is acceptable with the built-in mic, as long as the subject is not far from the camera. Much better results are possible with the external mic (with sub-mini jack), but the DMW-MS1 is bulky and adds $140 the price of the camera. (See Amazon for specifics.)
Video quality is superb in most outdoor conditions. In very dark locations and at high ISO levels, the videos definitely get grainy but the GH1 is better than some camcorders in this respect. You can view a few of my short video clips at my Vimeo page.
The clips have not been edited or manipulated with software so they're not fancy productions. Note too, that the Motion JPEGs were compressed by Vimeo; I found that video quality was much better on an HD TV screen.
Controls and Feature Set
In some respects, the DMC-GH1 was intended to appeal to those who consider a DSLR too large and too complicated. Hence, this camera features the operating sequences developed for Lumix digicams with built-in lenses. That includes a large mode selector dial with a full 13 options plus familiar dedicated buttons, including [Q.MENU] for quick access to frequently used functions. There's a control dial too for selecting an aperture or shutter speed; press the dial and its function changes to exposure compensation control.
The best feature borrowed from the latest Lumix "point-and-shoot" models, Intelligent Auto is selected by setting the mode dial to [iA]. The camera will then evaluate the scene conditions and automatically activate six features to operate simultaneously. These include the lens' image stabilizer, Tracking autofocus and Intelligent ISO control (for a faster shutter speed) when motion is detected, Face Detection AF/AE (for up to 15 faces), automatic Scene mode selection plus Intelligent Exposure for lightening dark areas.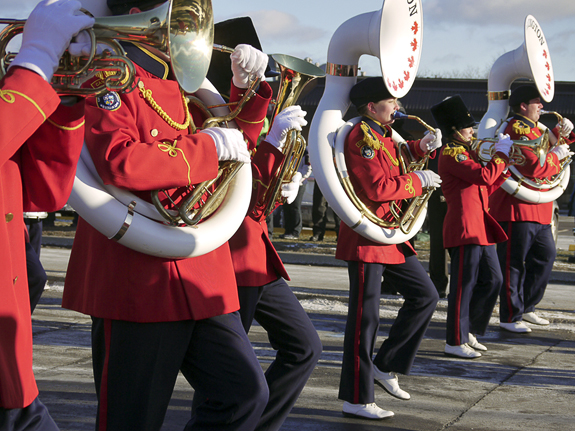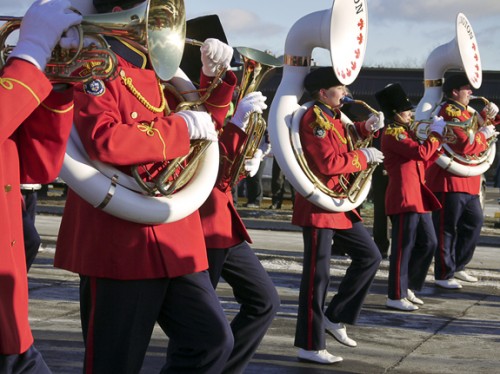 As the specifications confirm, the Lumix DMC-GH1 would also be suitable for those with DSLR experience. Aside from the wealth of operating modes and familiar overrides, the "Film" Modes (picture styles) provide great versatility with Standard, Dynamic, Nature, Smooth, Nostalgic, Vibrant and three B/W options. More importantly, the user can fine-tune the levels of contrast, sharpness, saturation and noise reduction for each of the modes.
Evaluation: Scrolling through the numerous menu items is a bit tedious but that's not often necessary after an initial setup thanks to the many analog controls. I found only one problem: it's too easy to accidentally nudge controls, inadvertently changing the white balance setting or adding exposure compensation. The ability to preview the histogram, actual depth of field, long exposure blurring, as well as the effects provided by many overrides – right in the viewfinder – is a real plus.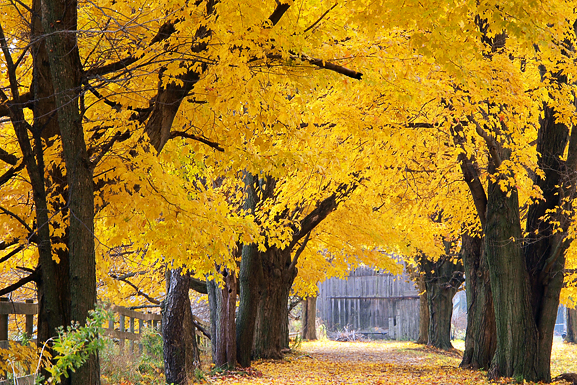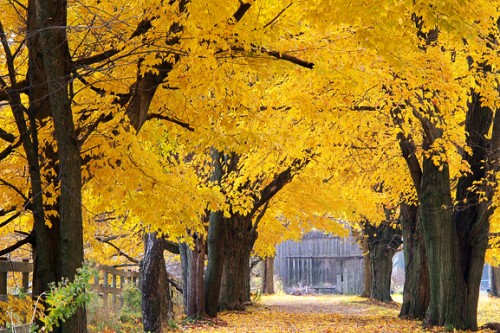 Performance and Image Quality
During the test period, I used the DMC-GH1 as if it were a DSLR. I was particularly impressed with the 23-point AF system. Except in very dark conditions, at long focal lengths with the 14-140mm f/4-5.8m zoom (with its small maximum aperture), autofocus was quick and reliable. While some DSLRs do provide a higher success ratio in tracking the erratic motion of action subjects, particularly in an indoor stadium, the GH1 was competitive with many entry-level DSLRs.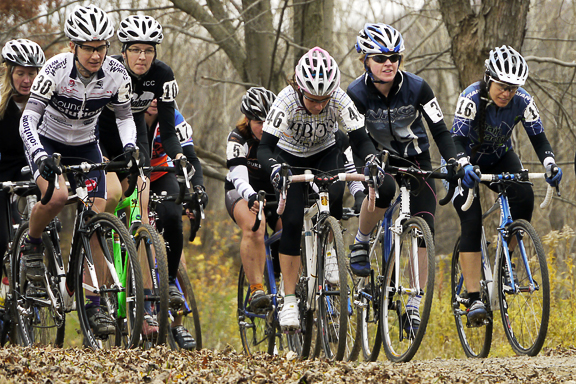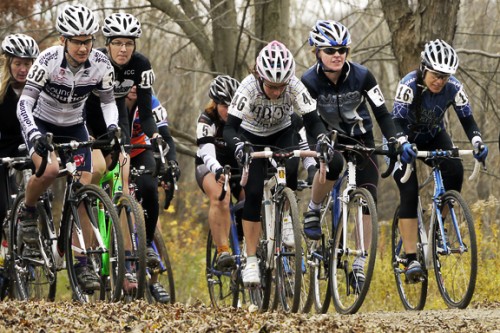 The camera started up in 0.5 seconds and responded quickly to a touch of the shutter button so I cannot recall missing a single photo opportunity. In Single Frame advance, I was able to take a shot every 0.3 seconds in outdoor photography where autofocus was very fast. The finished image was displayed in under a second. Continuous Drive mode was more useful for long bursts in action photography. After six Large/Fine JPEGs or Raw+Small JPEG captures, the camera was ready to shoot another burst almost immediately with a fast Panasonic Gold Class 6 SDHC card.
My JPEGs made with Standard Film Mode exhibit accurate but nicely saturated colors, with bold greens and reds. In-camera sharpening was slightly low. Multi-segment metering was generally quite accurate, with a tendency to produce excessively bright highlights under in high contrast illumination. The Intelligent Contrast feature provided better results in such harsh lighting conditions. Of course, the numerous options and overrides make it possible to achieve virtually any desired effect(s).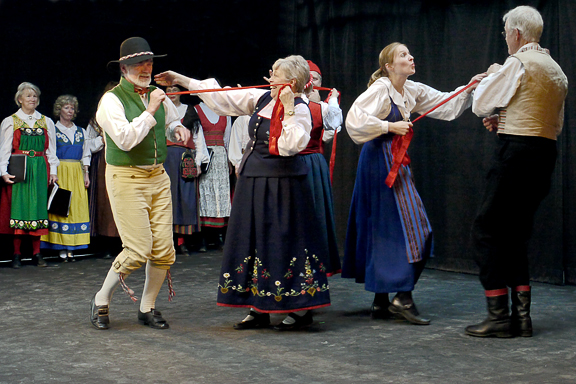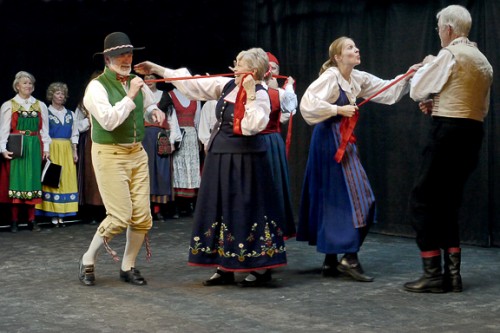 My ISO 100 to 400 images – particularly those made with RAW capture – are beautiful, with very high resolution; I took some shots with an expensive Olympus Four Thirds lens (with an adapter) and those were even more impressive. But even photos made with the kit lens produced excellent 12×16″ inkjet prints. When well-exposed, even ISO 800 images made for very good letter size prints. By ISO 1600 however, the images are soft and colorful speckles obscure some fine detail but 5×7″ prints are still acceptable. Because of the lens' image stabilizer I rarely ever needed ISO 3200; that's just as well, since that ISO produced blotchiness and noticeably lower resolution.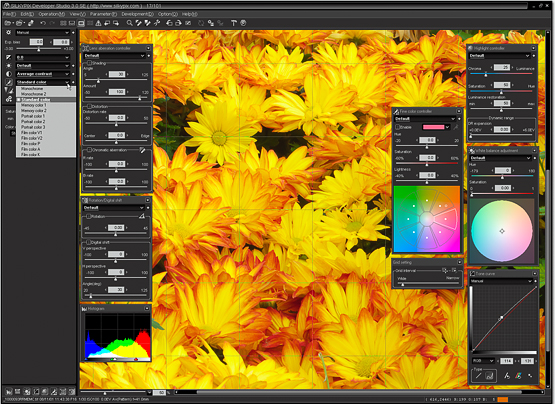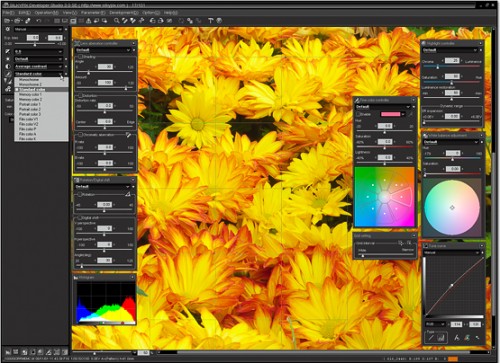 The Bottom Line
The Panasonic Lumix DMC-GH1 resembles a DSLR such as the Lumix DMC-L10, and includes many of the same features plus the very useful video modes. A fine performer, it's smaller/lighter and more elegant than a DSLR or a camcorder. This Interchangeable Lens Camera also offers some unique features and provides much faster autofocus than most DSLRs can in Live View. Except for some high ISO issues, photo quality is very good particularly at a +1 setting (in-camera) for sharpness.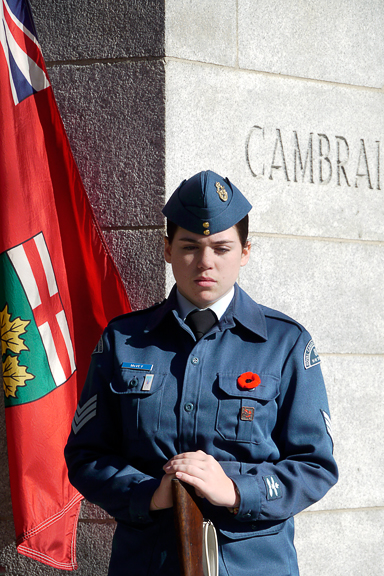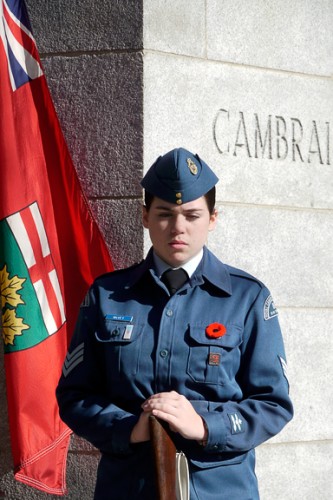 While it's not actually simpler than some entry-level DSLRs, the GH1 seems more user-friendly because of its digicam-like operation. Friends who checked out the GH1 appreciated the compact size, solid feel, articulating LCD and the really superb electronic viewfinder. Granted, some considered it to be very expensive but the 14-140mm (28-280mm equivalent) lens is far more versatile than a DSLR's shorter kit lens.
The Lumix DMC-G1 (discussed earlier) is definitely more affordable (check the latest price at B&H or at Amazon). Clearly, there is a large premium for the GH1's video options; if you don't need a movie mode, the G1 would be a fine alternative. However, it's important to note that the G1's lower price is partly because the kit includes the smaller 14-45mm (28-90mm equivalent) lens.
It may take a wider choice of Micro Four Thirds lenses before the innovative "mirrorless" interchangeable-lens concept attains mass appeal. But Olympus and Panasonic are committed to this format and both have recently announced or released extra lenses; others are under development. After testing all of the current cameras, I'm definitely sold on the concept. While it won't replace either the digicam or the DSLR or the camcorder, a Micro Four Thirds system has many merits and deserves great popularity as another alternative.


For the full list of specifications: visit Panasonic's DMC-GH1 page
For the latest prices and user reviews: visit B&H DMC-GH1, or Amazon DMC-GH1