Peter Burian tests this affordable prosumer-grade duo with some digicam-style features for novices


A very prolific manufacturer, Sony markets more DSLR models than any other company. The new A500 (Amazon: Sony Alpha DSLRA500 12.3MP Digital SLR Camera (Body only); B&H: Sony A500) and A550 (Amazon: Sony Alpha DSLR-A550 14.2MP Digital SLR Camera (Body Only); B&H: Sony A550) target photo enthusiasts and they're identical except for a few aspects. The A550 boasts a 14.2 megapixel CMOS sensor and an ultra-high resolution LCD while the more affordable A500 is a 12.3 megapixel camera with a more typical LCD. While they will satisfy experienced photographers, with their digicam-style features these cameras should be equally attractive to novices.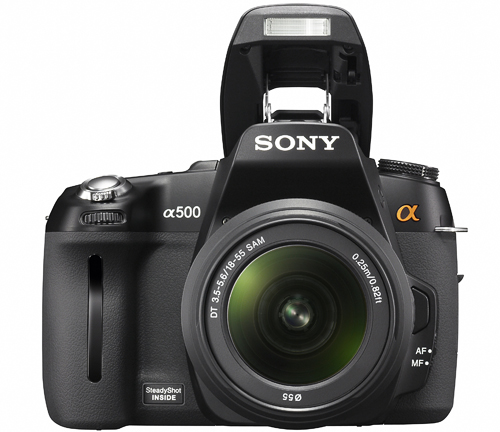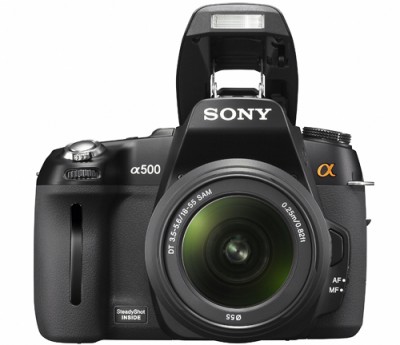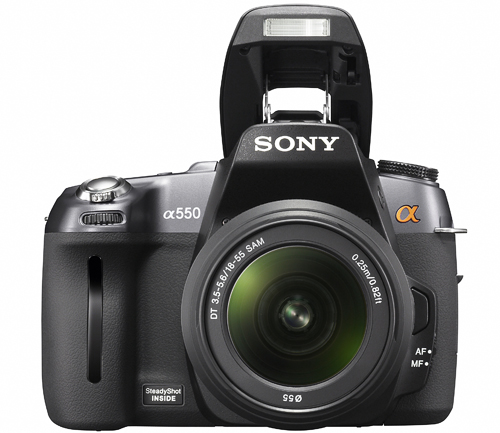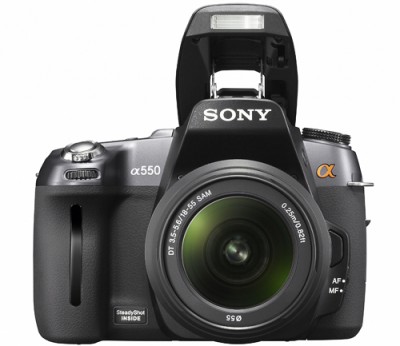 These DSLRs retain the best of the earlier A350 including live view with remarkably fast autofocus. Their most notable new benefits include much faster continuous drive speed, face detection plus Smile Shutter technology-plus a second, new live view mode. They're also equipped with a larger variable-angle LCD, and the A550 offers a unique function. In Speed Priority drive mode this camera can blast off a long series of shots at a blazing 7 frames per second (fps).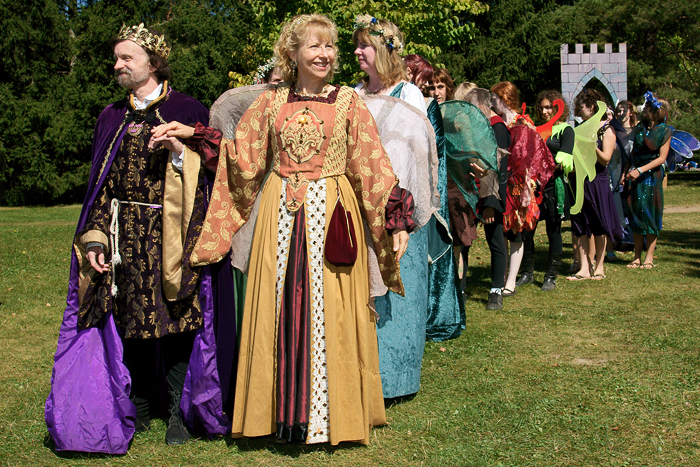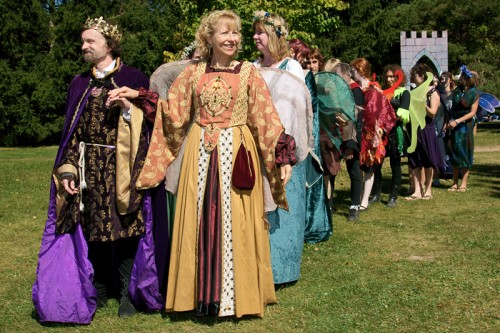 Design and Features
Relatively small, the bodies feature a large rubberized handgrip and many well marked external controls. External finish differs but they're made with a strong metal chassis and feature a 3-inch (7.62 cm) LCD. A hinged mechanism allows the screen to be pulled out and tilted within a 180 degree range. That's useful when using live view while holding the camera at a high or a low angle. The A550's LCD is particularly impressive, with incredibly high 921,600 dot resolution vs. the standard 230,000 dots of the A500's screen.
The LCD screen also displays data in a large font with an on-screen help guide and a graphic format. The latter provides an intuitive indication of how shutter speed and aperture adjustment will affect the final image. External controls are available for some frequently-used features but all essential functions can be set in a sub-menu. Simply press the [Fn] button and navigate through the ten items using the keys on the controller thumb pad. After an initial camera setup, there is rarely a need to access the full menu.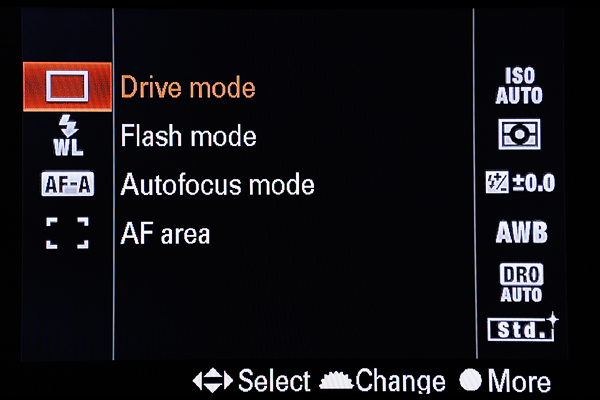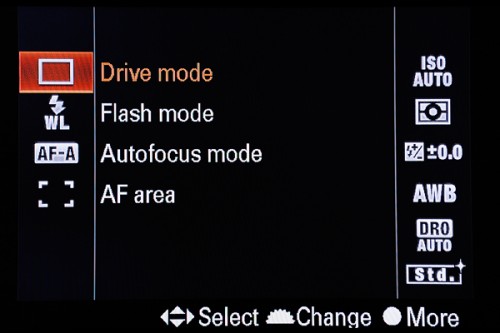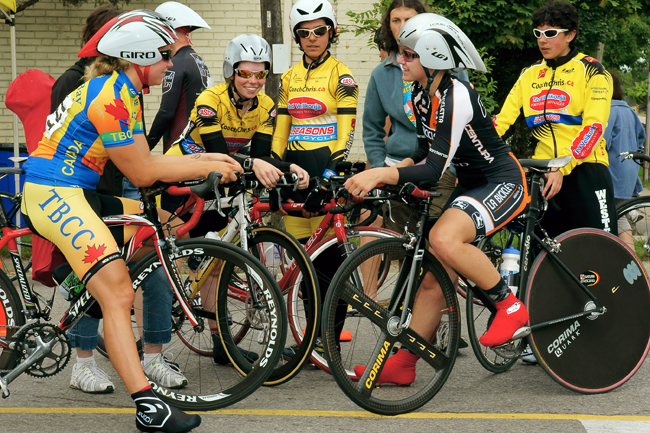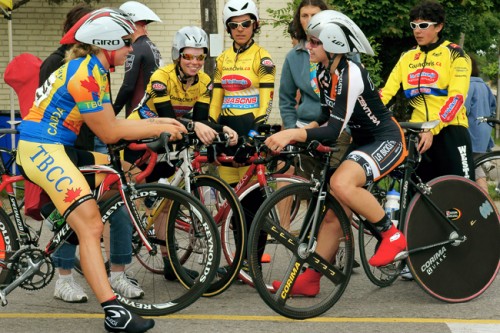 The autofocus system is versatile, with three AF modes and three options for focus detection: ide area, central point and user-selectable point. When the camera is set for live view, face detection AF can be set; that optimizes focus and exposure for people in the scene. Sony has also added Smile Shutter from its digicams. Preset the level that you expect-from slight to big smile-and the camera will automatically take a photo when a person smiles.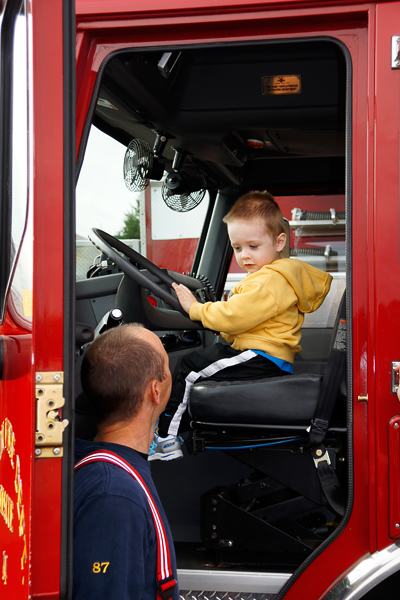 Scroll to select one of the six creative styles (such as Portrait, Vivid or Landscape) in the function screen and the BIONZ processor will provide a different look to the images. You can also set a desired level for contrast, saturation and sharpening. A B&W picture style is also available for shooting monochrome photos (without a saturation control) but does not include any filter effects or toning features.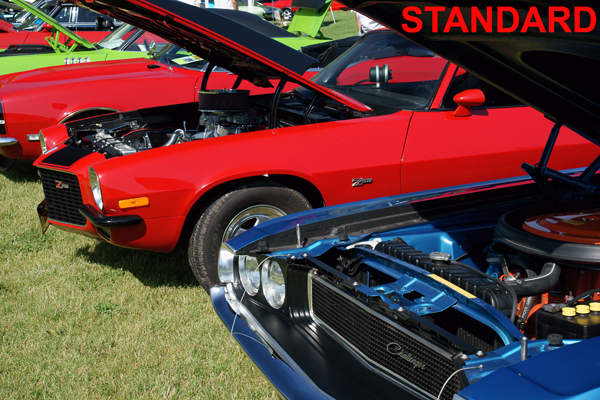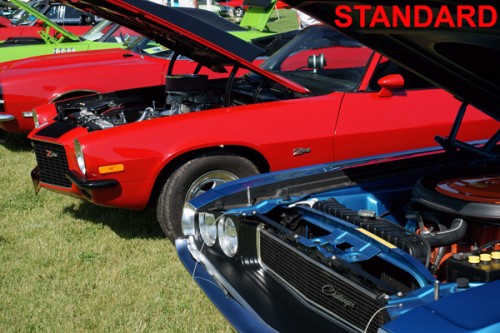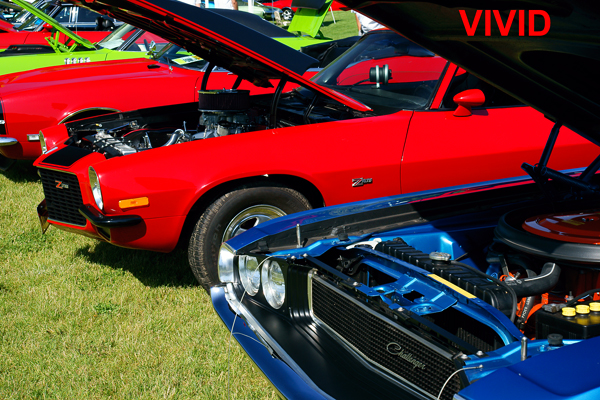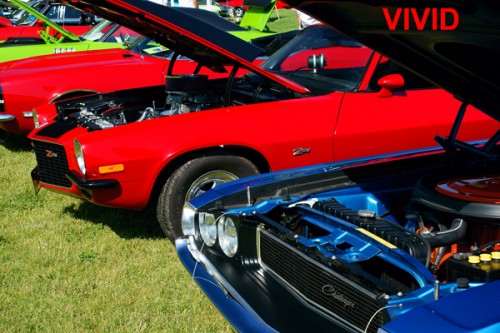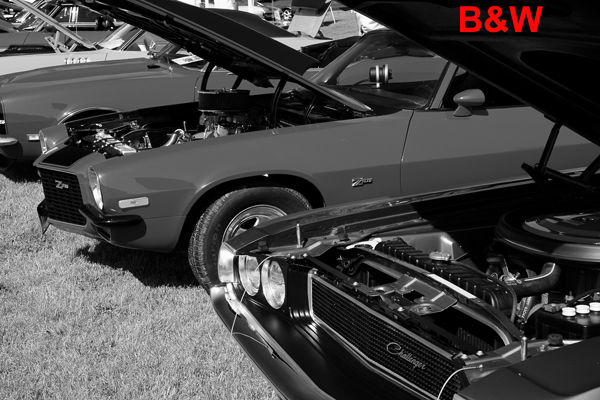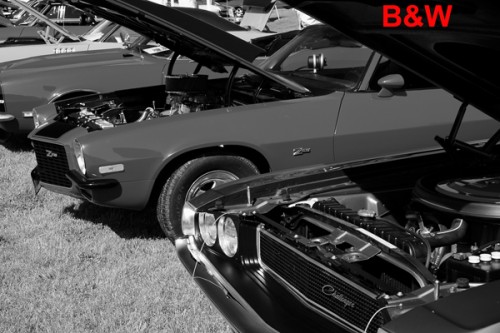 The Dynamic Range Optimizer (DRO) is very versatile, with an automatic mode and five user-selectable levels for increased shadow detail. Sony has added a really cool new feature, Auto HDR (High Dynamic Range). When set, this allows for shooting two photos-while hand-holding the camera, if desired-at different exposure levels. Afterwards, the BIONZ processor quickly combines the two shots into a single image with maximum highlight and shadow detail.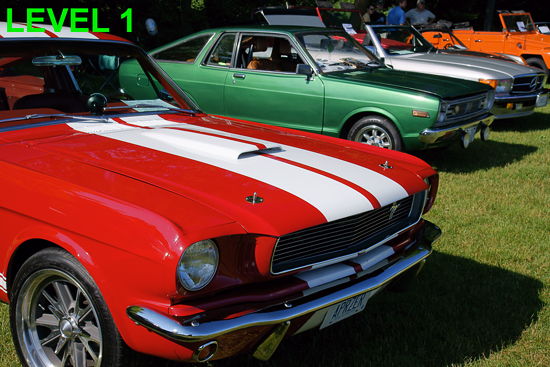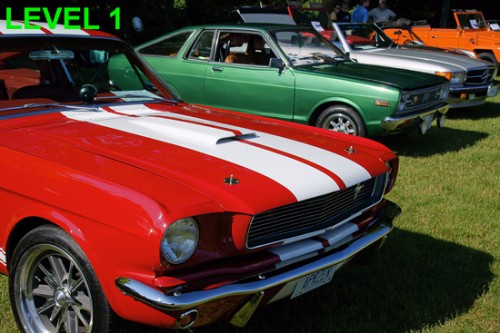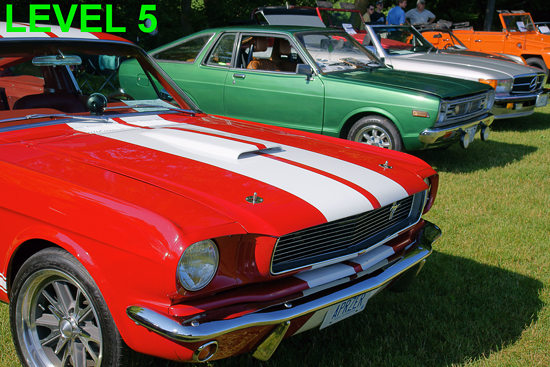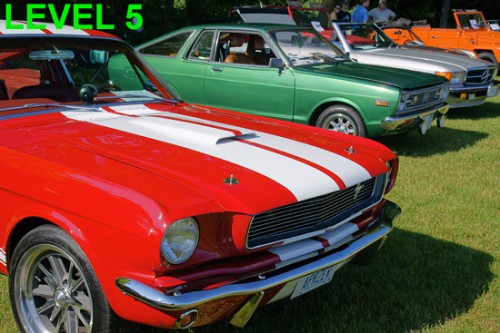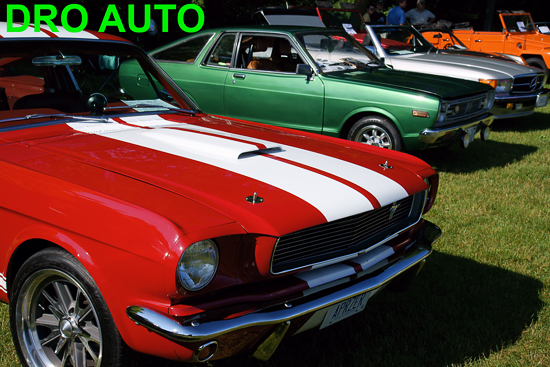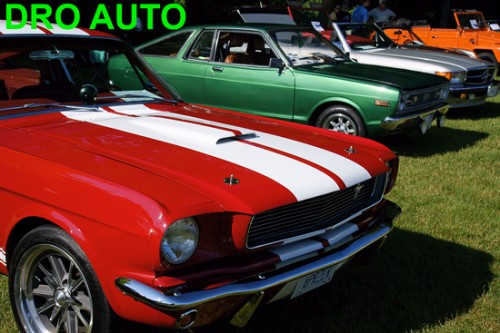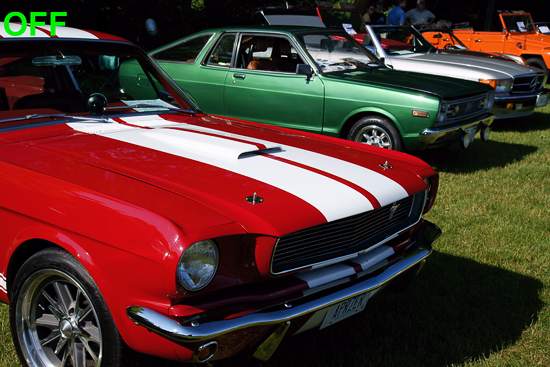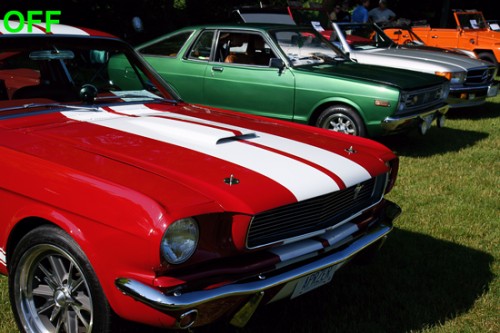 Evaluation: Although the menu does not include nearly as many items as you'll find in some competing DSLRs, the A500 and A550 are well-equipped, missing only reflex mirror pre-lock and depth of field preview. They provide many other advanced features including Wireless Off-Camera TTL flash capability. Both are also suitable for sports photography at 5 fps-or 4 fps in Live View-with reliable tracking focus and fast processing. In the 7 fps Speed Priority mode (A550), focus and exposure are locked for the first frame. This mode is not ideal for sports photography but it is fine for motion study sequences of a golf or tennis swing, for example.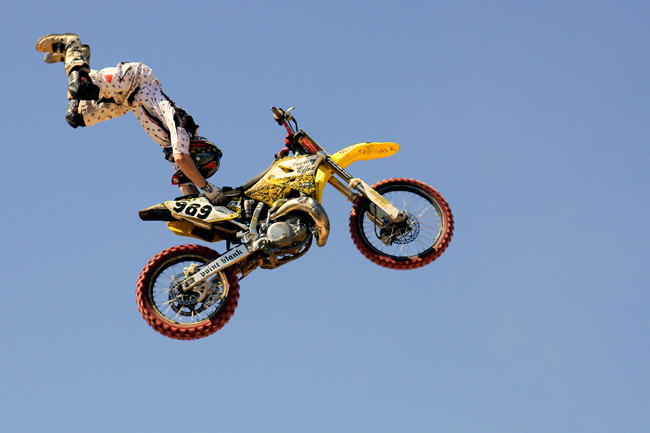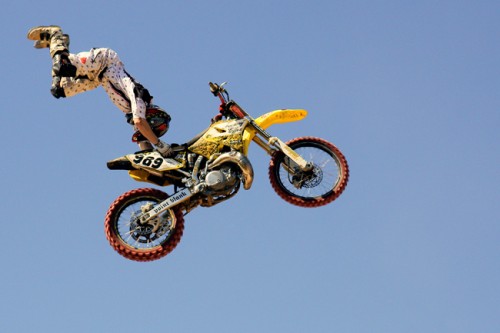 Startup was very quick and the Eye-Start system instantly activated autofocus when it detected my eye at the viewfinder. The camera responded quickly to a touch of the shutter release button, so I never missed a fleeting gesture in candid picture-taking. Autofocus was quick in daylight and better than average in the low light of a cathedral. For the fastest AF it's worth using one of the SSM lenses (with Supersonic AF) or the more affordable SAM (Smooth AF Motor) lenses.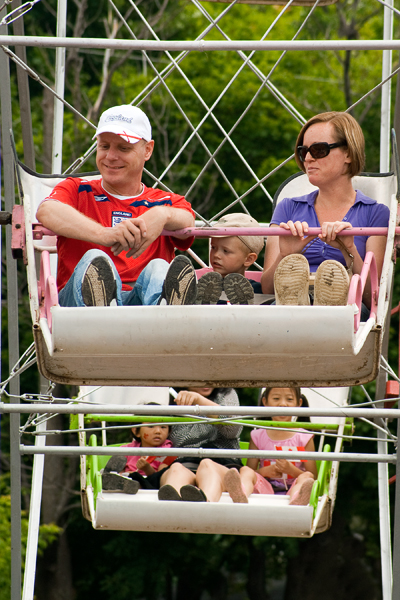 The in-camera Steady Shot stabilizer was very effective. In low light, I consistently got sharp photos at 50mm (75mm equivalent) using a shutter speed of 1/15 sec. At a longer 1/8 sec., at least half my photos of New York night scenes were sharp. When bracing the camera against some solid object, I was able to make some technically good images even at 1/4 sec.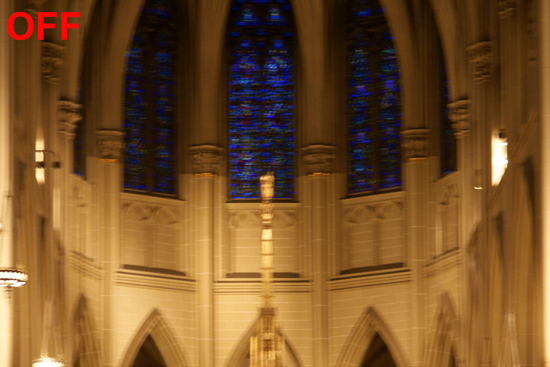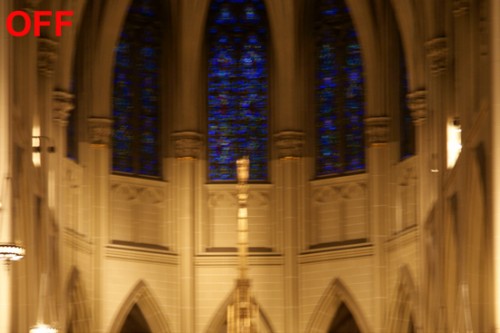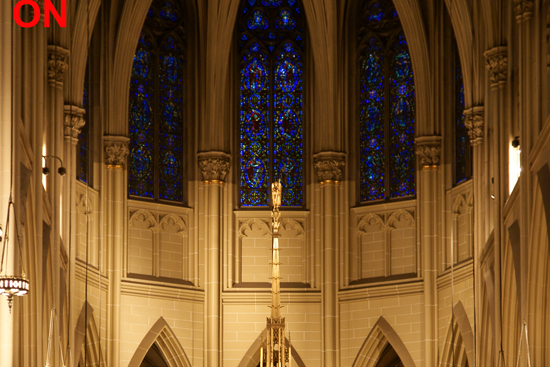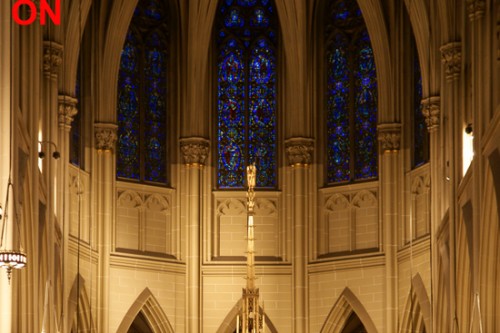 Unique Live View Technology
Sony was the last of the major camera companies to implement live view but it was worth the wait. In Quick AF mode, a small mirror inside the pentamirror finder tilts, directing light to a secondary imaging sensor which provides a live preview of a scene. A secondary mirror directs light to the AF sensor for remarkably fast autofocus, with phase detection technology. The large reflex mirror does not flip-flop up/down so the LCD screen never blacks out during autofocus operation.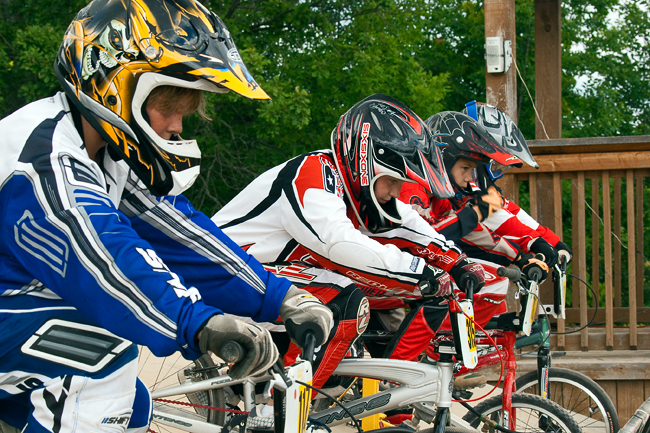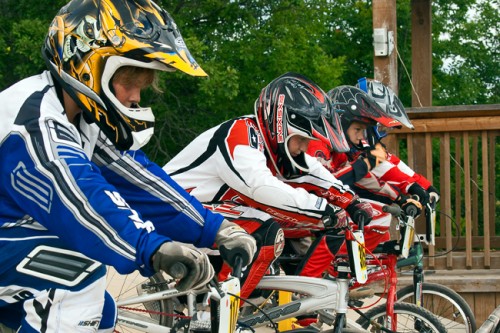 The A500 and A550 are the first Alpha cameras with a second distinct option. In Manual Focus Check Live View, the reflex mirror is locked in the up position and the preview display is provided by the large, ultra-high resolution CMOS sensor. Only manual focus is available but the preview image is crisper, brighter and less "grainy" in low light. It's also more accurate in depicting the actual results that any change in ISO, white balance and creative style setting produces. A 7x or a 14x magnification level can be set in order to check for critical focus.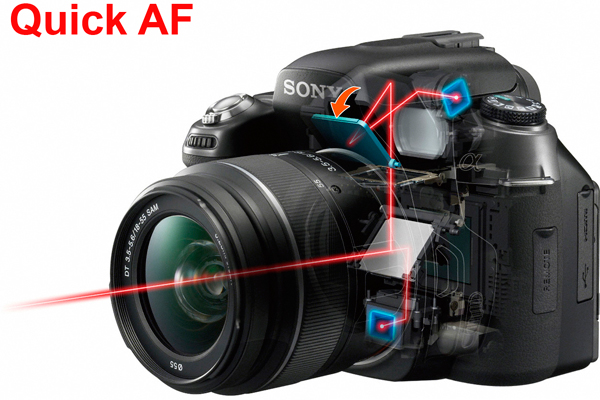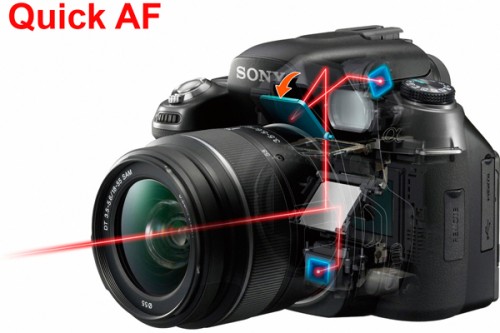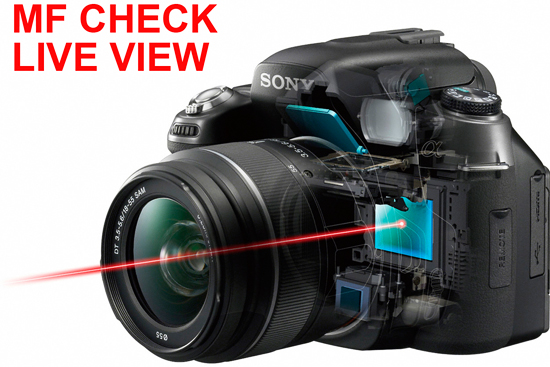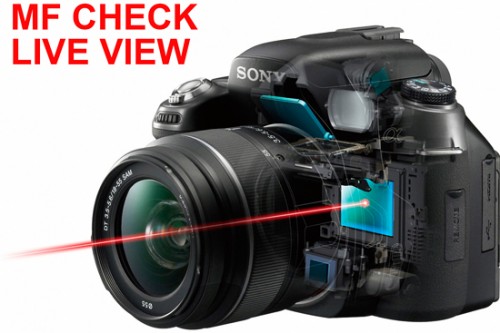 Evaluation: In the conventional live view mode, the A500 and A550 provide faster autofocus than most DSLRs of other brands. Granted, the LCD shows only 90% of the actual image area and the display is not fully accurate. That's why Manual Focus Check is preferable for 100% picture coverage plus a truer preview with much better clarity. Overall, no other DSLR that I have tested provided a better live view experience.
Image Quality
These DSLRs employ new Exmor CMOS sensors with on-chip noise reduction and a very fast BIONZ engine. This processor was designed to generate images with a wide tonal range, accurate colors and minimal digital noise. That's why the cameras' now have maximum sensitivity levels at a remarkable ISO 12,800.
Except for resolution, JPEGs made by the 12.3 and the 14.2 megapixel cameras are nearly identical. In the early test samples, where I used Auto WB it provided a cool (blue) balance in daylight; however, the Cloudy Day WB preset produced a more pleasing effect. After white balance tweaking, the standard picture style mode provided attractive skin tones, snappy contrast and moderately high saturation. Sharpness was a tad low, easily solved with a +1 in-camera setting.
The multi-segment metering system often underexposed light-toned scenes; that was easy to prevent with +2/3 exposure compensation. The DRO Auto mode provided a slight improvement in shadow detail. I preferred to use Level 2 for greater dynamic range without making the image appear unnatural. The new Auto HDR function can be useful too. It's not, however, intended for routine use because the dramatic increase in highlight and shadow detail can make the photos appear over-processed.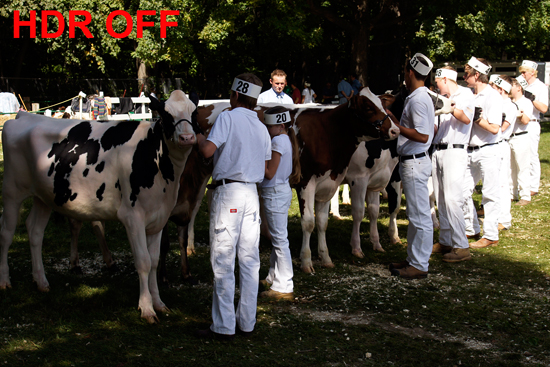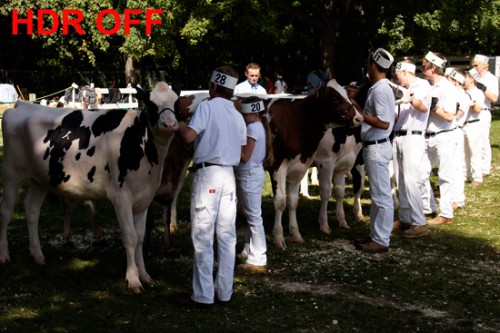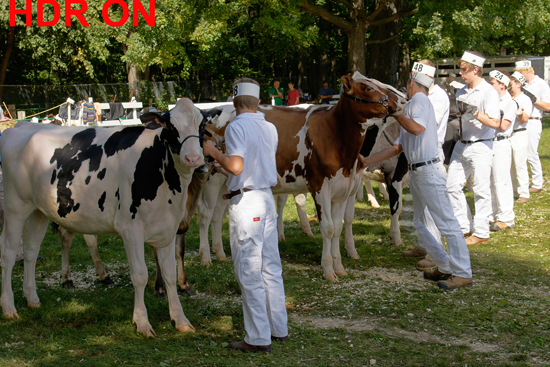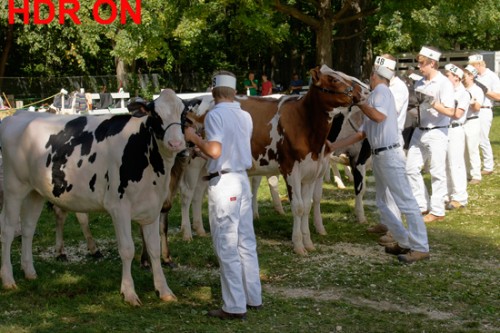 Evaluation: Low ISO quality is excellent; after a bit of sharpening, I made 13×19-inch (33x48cm) prints suitable for framing. Some digital noise is visible at ISO 400, but this level is still fine for all-purpose use. At high ISO levels, it is important to avoid underexposure. My best ISO 800 images are suitable for making nice letter size prints while my ISO 3200 photos made for decent 5×7-inch (13x18cm) glossies. The other ISO levels are strictly for problem-solving in very dark locations.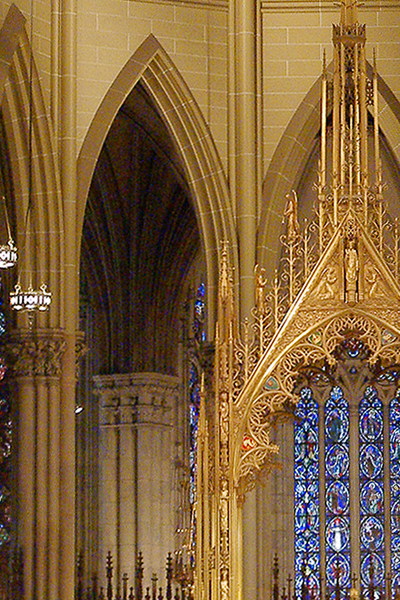 The Bottom Line
The A500 or the A550 would be a fine choice for DSLR novices thanks to the many digicam-style features, but the great versatility and advanced functions make it just as suitable for photo enthusiasts. The A550 would be my first choice because of its superior LCD screen. A few years ago, the early Alpha cameras appealed primarily to those who already owned some compatible Minolta Maxxum/Dynax lenses. Today, the system is succeeding on its own merits. Regardless of budget or needs, you should be able to find at least one Sony Alpha camera that's just right in terms of feature set, performance and value.
Specifications
For full spec's on these cameras: Visit Sony A500; Sony A550