Before switching to digital capture, the majority of long-time photo enthusiasts used analog SLR cameras with a 24x36mm film frame. This format was the most common in conventional photography but it was virtually abandoned when affordable digital SLRs were being developed. While a few of the early pro cameras employed a 24x36mm sensor, they were prohibitively expensive. In order to keep their consumer-oriented DSLRs more affordable, all of the manufacturers decided to use smaller — and hence, much less expensive — sensors.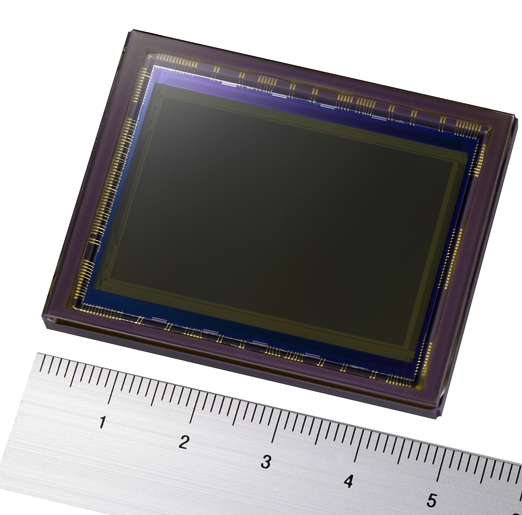 Still employed in the majority of DSLR cameras, the exact dimensions of these CMOS and CCD chips varies, but 14.9×22.3mm and 15.8×23.6mm are the most common. Some years ago, an industry observer labeled these as the APS-C format because their sizes are similar to those of the discontinued 15×22.5mm APS-C film frame. Until late in 2005, all but a few expensive pro DSLRs employed these smaller sensors. Canon was the first to introduce a camera with a 24x36mm sensor at under $4000, the 12.7 megapixel EOS 5D. But it wasn't until 2008 that this category really started to grow.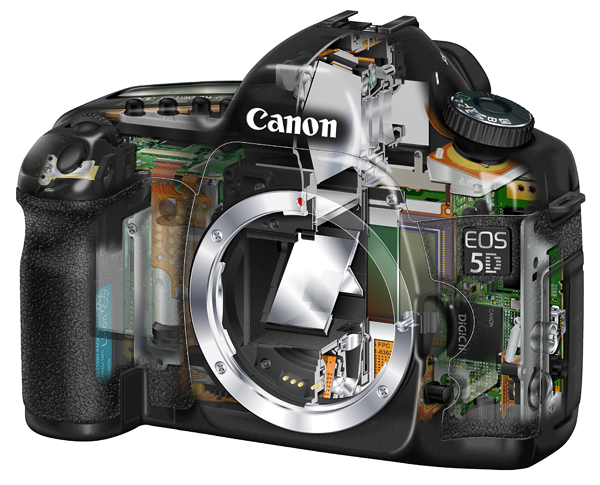 In my recent Comparison Field Test Review, I provide a full comparison report of the latest Canon, Nikon and Sony models in the "relatively affordable" category. In the meantime, let's discuss the benefits — as well as the drawbacks — of the oversized (24x36mm) sensors used in full-frame DSLRs. Frankly, neither format is ideal for everyone. Whether you're thinking of upgrading or are perfectly happy with your current DSLR, it's worth appreciating the rationale for both types of cameras.
More Effective Light Gathering
Imagine cramming millions of photo sensitive dots on a postage stamp size chip and you can appreciate that each of these must be microscopically small. Increase the surface area of the sensor by about 2.5x (to 24x36mm), and each pixel can be much larger; hence, it can capture more photons (light particles) in less time. That enables the sensor to provide greater signal purity: a stronger signal-to-noise ratio so less gain or amplification is required at high ISO levels. The resulting images are "cleaner". They exhibit less digital noise, without obvious "graininess" or colorful speckles that can and less need for Noise Reduction processing that can obscure intricate detail.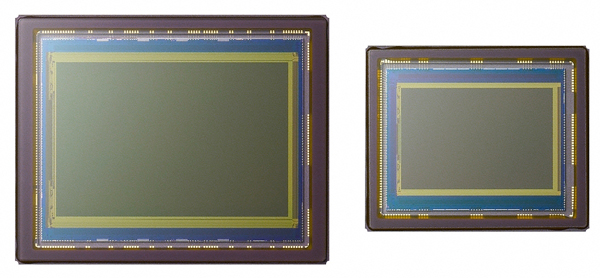 As a bonus, larger pixels also provide a wider dynamic (tonal) range: more detail in both the bright and the dark areas of a photo. That's useful because it minimizes excessively bright highlights (blowout or clipping) and very dark shadows that can be entirely devoid of texture or detail. This can be important particularly in high contrast illumination when a scene includes both very light tones and very dark tones. For instance, imagine the interior of a cathedral, with light streaming in through a few stained glass windows but illuminating only a third of the interior. A sensor with a wider dynamic range will provide images with more visible detail in the entire scene.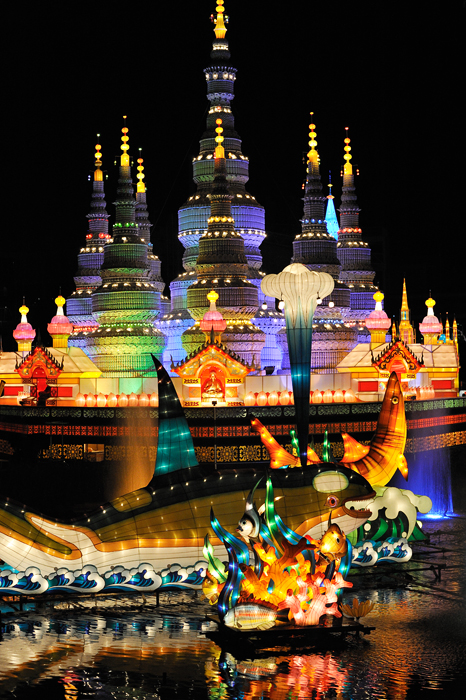 Admittedly, both digital noise and dynamic range issues can be handled very well through additional in-camera processing. That's why some small-sensor DSLRs produce adequate highlight/shadow detail and reasonably smooth photos at high ISO. Of course, Noise Reduction employs a type of blurring that also smudges fine detail reducing resolution. Starting with a cleaner capture can minimize the need for this artificial process. An increasing number of cameras provide a user-selectable feature for extra processing for shadow lightening. That can make the digital noise pattern more visible, so it's preferable to start with an image that naturally exhibits a wider dynamic range.
Resolution Issues
Both Canon and Sony decided to take maximum advantage of the huge 24x36mm sensor with very high resolution: to 21.5 megapixels and to 24.6MP, respectively. Nikon initially resisted joining the "megapixel race" in the consumer-grade category, so their D700 provides "only" 12.1 MP resolution but with much larger pixels. However, the newer professional D3x employs a 24.5 MP chip; of course, it's selling for over $7000 (see Nikon D3x 24.5MP FX Digital SLR (Body Only)
As I will discuss in my reviews, ultra-high resolution can be attractive to those who frequently need huge prints. On the other hand, as pixel count increases, each dot become smaller; the sensor's light gathering efficiency diminishes so high ISO quality suffers to some extent.
Lens Compatibility
Aside from the technical issues, some long-time photo enthusiasts demanded full-frame sensor cameras for an entirely different reason. They owned lenses from a 35mm SLR system and found that the smaller APS-C sensor produced a field of view crop or a "focal length magnification factor" of 1.5x or 1.6x. Consequently, their wide angle lenses no longer provided a very impressive field of view (picture coverage). While very short lenses have been available for several years, some shooters were not keen on buying an additional lens such as a 10-20mm or 12-24mm zoom.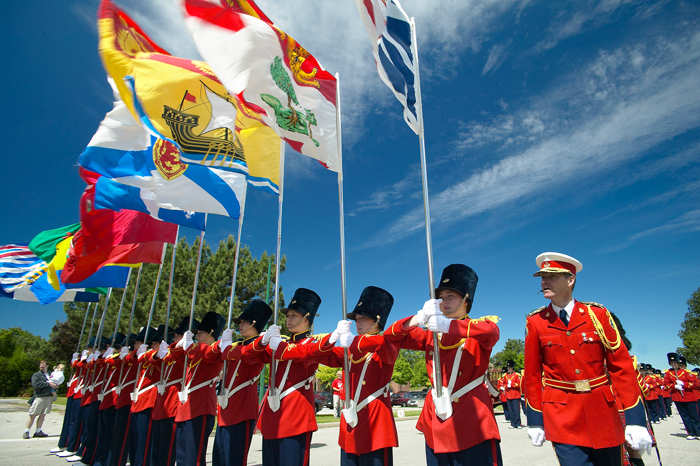 Owners of the full-size lenses — usually called multi-platform lenses — can now buy a full-frame Canon, Nikon and Sony DSLR that will provide the full angle of view that they expected with their old film cameras. That's great but most DSLR users already own the smaller EF-S, DX or DT-series of lenses. These were designed for the cameras with the APS-C size sensor so they cannot project the large image circle required to fill a 24x36mm frame. Even so, the Nikon D700 and Sony a900 can be used with the smaller-format lenses, although image size — and hence resolution — will be much lower.
Telephoto Factors
Even some photographers who a couple of the larger multi-format lenses may prefer to stick to a DSLR with the APS-C size sensor. That's because the smaller sensor produces a 1.5x or 1.6x field of view crop often called a "focal length magnification factor". Hence, there's no need to buy a super telephoto lens for frame-filling photos of sports, wildlife or other distant subjects. For example, the long end of a compact 75-300mm zoom provides a 450mm equivalent (on a Nikon on Sony small sensor DSLR) or a 480mm equivalent (on an EOS camera with the APS-C sensor).
On the other hand, the "focal length magnification" factor does not actually extend the "reach" of any lens. The small sensor simply includes less of the subject's surroundings; that merely simulates the use of a longer telephoto lens. Anyone who owns a Nikon or Sony full-frame DSLR can achieve exactly the same frame-filling effect. After taking a photo, simply crop the image in a computer so the subject is larger in the remaining image area.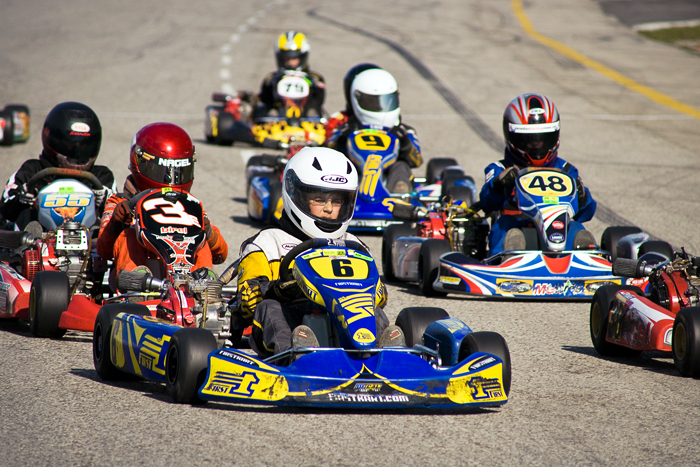 Granted, cropping a photo has a drawback. Because this process discards millions of pixels, the image file will be smaller, with much lower resolution. (The same concept applies if you use a small DX or DT lens on a Nikon or Sony full-frame DSLR as discussed in the reviews.) That's not a major problem for owners of the Sony a900; even if you crop 50% of the 24.6 MP photo for an obvious telephoto effect, the remaining image will still retain 12.3 MP resolution. So, if you own some Sony DT lenses — or Maxxum DT lenses which are also compatible — you may still want to consider a Sony a900. Admittedly, you would also want to buy at least one of the larger lenses for taking photos with maximum resolution.
Note: When using a multi-platform lens (suitable for a 35mm SLR or a DSLR with a sensor of any size) optical quality is an important consideration. Use a high-grade lens — particularly a recent model that's extensively optimized for digital capture — for the best resolution and brightness at the edges of the frame. An old, inexpensive zoom will work fine but you'll be disappointed with some aspects of the images particularly when viewing your 8.5×11″ or larger prints.
Size/Weight/Price Considerations
A full-frame camera is far more expensive and less portable than a model with the APS-C size sensor. That's because it requires a larger shutter, reflex mirror, pentaprism, etc. All of that increases the cost of manufacturing as well as the weight and sometimes, also the overall size of the camera. Compare Nikon's 12.3 megapixel D300 (with an APS-C sensor) to the 12.1 MP full-frame D700, for instance. You'll find that the first is relatively lightweight (1.82 lbs.) when compared to the other camera (2.19 lbs.); surprisingly however, their external dimensions are similar. The difference in size is more significant when comparing a Sony or Canon full-frame DSLR to one of the models with a smaller APS-C sensor.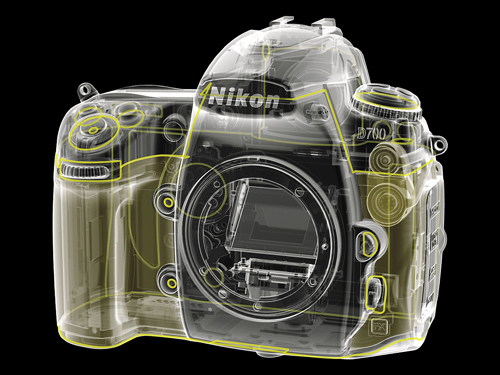 The price difference is even more of an issue. At the time of this writing, the cameras were selling for the following amounts:
The Nikon D700 was $2330 (Nikon D700 12.1MP Digital SLR Camera (Body Only)) versus $1550 for the D300 (Nikon D300 DX 12.3MP Digital SLR Camera (Body Only)), both providing roughly 12 megapixel resolution. In the Canon and Sony brands, the difference was even more obvious (due to the ultra high resolution sensor used in the full-frame DSLRs). Canon's 21.1 megapixel EOS 5D Mark II could be yours for between $2700 (through B&H) to $3200 (Canon EOS 5D Mark II 21.1MP Full Frame CMOS Digital SLR Camera (Body Only)) but for $1100, you could get 15.1 megapixel the EOS 50D (Canon EOS 50D 15.1MP Digital SLR Camera (Body Only)). There was a similar difference in the Sony models: $2700 for the 24.6 megapixel a900 (Sony Alpha A900 24.6MP Digital SLR Camera (Black)) versus $1000 for the 12 megapixel a700 (Sony Alpha A700 12.24MP Digital SLR Camera (Body Only)).
Buying the more affordable camera in any brand would leave you with plenty of money for one or two multi-platform lenses of high quality.
The Bottom Line
For reasons mentioned above, a DSLR with a full-frame sensor is not the ideal choice for everyone. And yet, my reviews of the D700, a900 and EOS 5D Mk II should be of interest because these also employ the latest technology that's starting to work its way down to the DSLRs with the smaller sensors.
On the other hand, some shooters will definitely want a full-frame DSLR. In addition to the models tested, they should also check out the 24.5 megapixel Nikon D3x ($7250) (Nikon D3x 24.5MP FX Digital SLR (Body Only)) and the 12.1 megapixel D3 ($4370) (Nikon D3 12.1MP FX Digital SLR Camera (Body Only)) or Canon's 21.5 megapixel EOS 1Ds Mk III ($7000) (Canon EOS 1Ds Mark III 21.1MP Digital SLR Camera (Body Only)).