Field Test Report
As discussed in my previous Q &A item about the pro's and con's of large sensors, an increasing number of DSLRs employ a full-frame 24x36mm chip. Some of those cameras are very expensive ($7000+) but three models fall into the "relatively affordable" category. I tested this trio often using large, premium-grade zooms optimized for 24x36mm chips. Because the cameras became available at various times, I was unable to do side-by-side testing. For the sake of consistency however, I did return to a couple of scenes in similar lighting and made some comparable images.

Canon EOS 5D Mark II
A major upgrade over the original 12.7 megapixel full-frame EOS 5D, the new Mk II version offers a host of improvements: 21.5 MP resolution, larger 3-inch LCD with much higher 920,000 dot resolution, a superior DIGIC IV processor, greater speed, some new technology and many additional features. This full-frame model with a stainless steel/magnesium water-resistant body includes a large, bright viewfinder with 98% frame coverage. This is also one of the few DSLRs on the market with a 1080p video capture mode. (Average street price: $3000) Canon EOS 5D Mark II 21.1MP Full Frame CMOS Digital SLR Camera (Body Only)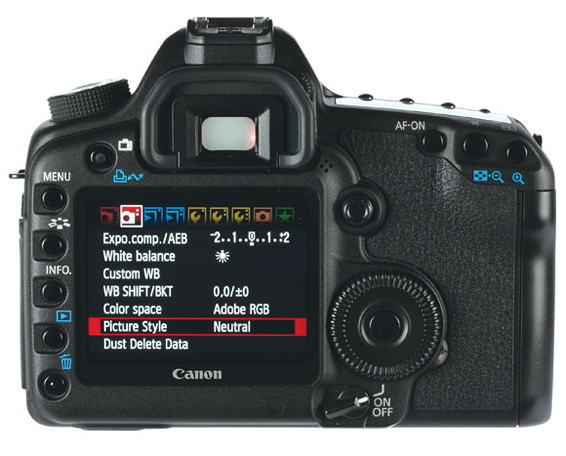 The many analog controls are large and well marked; some provide two distinct functions. A Quick Control screen is also available for convenient access to 10 important functions. There's no built-in flash so EOS 5D Mk II owners will want an optional EX-series Speedlite. For wireless off-camera flash, a second EX unit, or a flash commander accessory, would be required. This Canon DSLR is also compatible with many other add-ons such as a vertical grip, a Wireless file transmitter, a GPS unit and an external USB drive.
The continuous advance speed is only 3.9 fps although that was adequate for most of my photography. The camera was faster in other respects such as autofocus with nine detection points plus six invisible assist points for great focus reliability. Because of its great versatility, the EOS 5D Mk II would be fine even for some professional applications. The 35-segment metering system tends to underexpose light-toned scenes but that's easy to prevent with +2/3 or +1 EV compensation.

Live View and Movie Mode: Becoming a common amenity, Live View provides a real-time preview of the scene on the LCD monitor. With this camera, Autofocus is available by pressing the AF-On button. Select Quick Mode for acceptably fast phase-detection AF. As with any DSLR however, there's a lot of distracting noise from the reflex mirror and display blackout during conventional autofocus. Switch to Live Mode in order to activate contrast-detection AF; now, the reflex mirror is not lowered during focusing so the display is not interrupted. With this option, focusing is slower, taking over a second in good light. Face Detect AF and a quiet shooting mode can also be selected; the latter would be useful during the vows at a wedding, for instance.
Another Live View option, movie mode can be used to make HD videos at resolution up to 1080×1920 pixels at a fast 30fps; a still photo can also be shot at any time, although that interrupts the video clip. Sound is captured by the built-in mono mic or by an optional external stereo mic. The EOS 5D Mk II can shoot 1080p High-Def clips as long as 12 minutes or much longer at a lower resolution.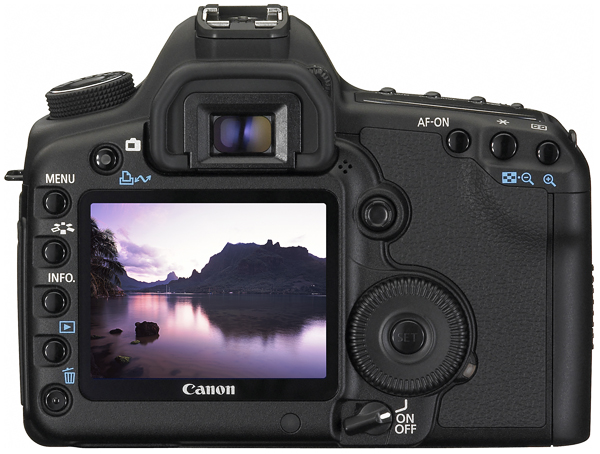 In video capture, some essential features — including ISO, aperture and shutter speed — can be set only by the camera. The user does retain control of WB, exposure compensation and AE lock, as well as the Picture Styles and parameter adjustments for varying color, contrast and sharpness. Autofocus can be activated but its very slow and produces an annoying effect in the video. Frankly, movie mode is most practical for situations where focus adjustment is not often needed; it would be fine especially when the camera is on a tripod during a party or a stage performance, for example.
Photo Quality: The EOS 5D Mk II generates 21.5 megapixel still photos using large pixels: 6.4 microns square. Dynamic range is quite wide and two expansion features are available for slightly better highlight/shadow detail in JPEGs. Images made at ISO 50 to 400 are suitable for making richly-detailed 20×30″ prints. Even at ISO 800 the images are surprisingly "clean", with well-defined intricate detail; they're fine for making nice 13×19″ prints. My best ISO 1600 captures made very good 8×10″ glossies while ISO 3200 provided decent prints of that size. Digital noise is more obvious at ISO 6400 but the grain pattern is not objectionable; 8×10″ prints are still highly acceptable. The higher ISO levels (to 25,600) are intended only for small prints.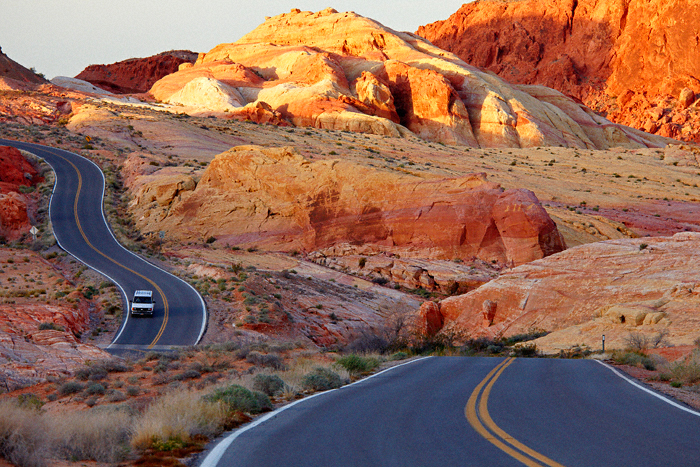 Evaluation: This 21.5 MP full-frame sensor Canon DSLR is not particularly difficult to use but its high tech features warrant some study of the owner's manual. While some EOS cameras provide even faster autofocus, especially in low light, the EOS 5D Mk II is certainly no slouch in this aspect, particularly with an ultrasonic USM lens. This full-frame DSLR does not accept any of the smaller EF-S lenses but Canon makes many EF lenses, including some with a built-in Stabilizer. Overall, the EOS 5D Mk II is a highly desirable camera, providing remarkably high resolution that's great for anyone who needs oversized prints or is ready to try some professional photography.
Nikon D700
Since I discussed this Nikon camera in its own Field Test Report at www.photocrati.com/nikon-d700-review-field-test-report/, I'll provide only the basics in this report. This is a large, heavy, rugged, weather-resistant magnesium alloy 12.1 MP camera with Nikon's latest technology, including a fast EXPEED processor. Because each of the pixels is huge — 8.5 microns square — dynamic range is wide and even wider when Active D-Lighting is used in JPEG capture. Important D700 features include a large, bright viewfinder providing 95% frame coverage, ISO levels to 25,600, and a 3″ LCD with 920,000 dot resolution. It's also equipped with built-in flash, great for triggering an off-camera Speedlight (with wireless connectivity) without the need to buy an optional accessory. (Average Street Price: $2700) Nikon D700 12.1MP Digital SLR Camera (Body Only)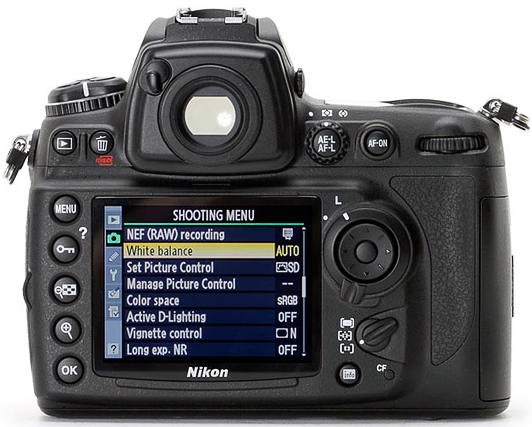 The autofocus system is very advanced, with 51 points — including 15 cross-hatched points for maximum reliability — plus 3D Tracking AF for action photography. (See my D700 Review for specifics as to AF performance and other issues.) The large multi-platform lenses — including the latest FX models — are required for full-frame photos but the smaller DX series lenses can be used as well. Those lenses cannot project the full image circle required to fill the 23.9x36mm sensor so the images are smaller, with 5.1 megapixel resolution.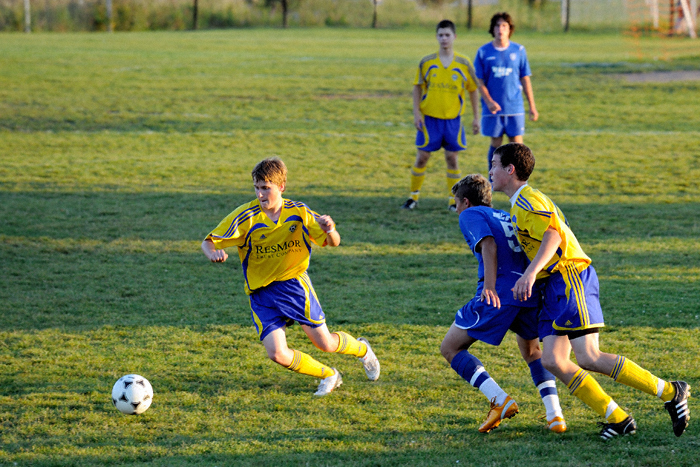 The D700 employs a Scene Recognition system, combining data from its 1,005-pixel light meter plus the white balance and focusing systems. AF is unusually fast as well, and virtually foolproof in tracking action subjects; in this respect, the D700 is the best DSLR that I have ever tested. Surprisingly though, the test sample overexposed mid-tone scenes slightly; I often needed to use a -0.3 or -0.7 EV compensation level. As you might expect, every other image parameter can also be modified as desired. This camera sports very well-designed analog controls plus a Quick Settings sub menu for convenient access to frequently-used features but this is not a DSLR for novices as confirmed by the 444 page manual.
Live View Mode: Switch to Live View and two distinct autofocus options become available. A virtual horizon can be overlaid on the preview display to help prevent crooked photos. The Handheld AF mode employs conventional phase-detection AF with all 51 points for acceptably fast focusing. This worked well for portraits during a parade although the display was interrupted whenever the reflex mirror was lowered for autofocusing. The Tripod AF mode, uses contrast-detection technology, with a moveable single focus point; there's no blackout of the live display during AF operation. Autofocus is very slow in this mode, taking over a second in low light; that's rarely a problem in landscape photography.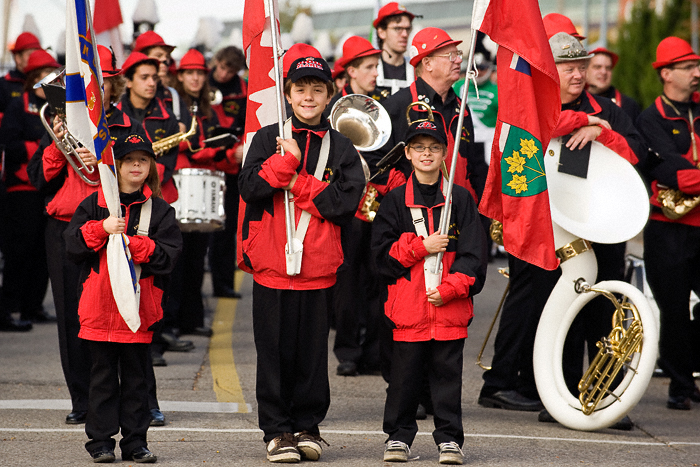 Photo Quality: The D700 produced absolutely gorgeous images at ISO 100 to 400; my 13×19″ inkjet prints look perfect. A technically excellent RAW or JPEG capture would be fine even for much larger prints. No other DSLR employs a sensor with larger pixels making the Nikon D700 a leader at high sensitivity levels. My ISO 1600 images from a wedding reception made for very nice 11×15″ glossies. And I didn't hesitate to use ISO 3200 or 6400 for night photography; well exposed images made for beautiful — though slightly grainy — 8.5×11″ glossies. Much higher levels — up to ISO 25,600 — are available too but the photos exhibit some banding and more obvious digital noise speckles.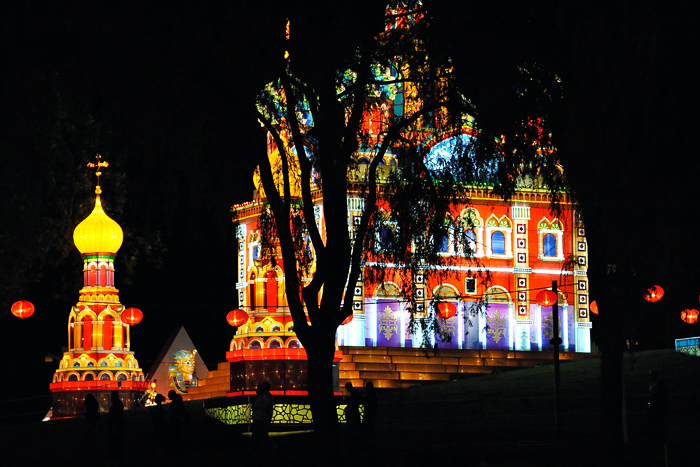 Nikon D700 Evaluation: In conventional operation, the D700 was lightning fast in all aspects. Automatic Chromatic Aberration Correction optimized the performance of any lens for class-leading quality. While resolution is "only" 12.1 MP, the D700 images are very clean so they can be resed up significantly in Photoshop or other software for making oversized prints. This is the heaviest DSLR of the three that I tested and the most likely to satisfy professionals. But the D700 is also perfect for enthusiasts who need great speed, want a full-frame sensor and are willing to devote the time required to maximize the full potential of this camera.
Sony Alpha a900
Boasting the highest resolution available in the sub-$7500 category, this is a rugged 24.6 megapixel DSLR with a large magnesium alloy body, moisture-resistant seals, a 3″ LCD with 921,600 dots plus some unique technology. That includes two BIONZ processors for fast 5 fps recording. There's no built-in flash so most a900 owners will want an accessory HVL unit; a second unit would be required for wireless off-camera flash techniques. The extra large pentaprism provides a remarkably bright/contrasty view with full 100% frame coverage. (Average Street Price: $2700) Sony Alpha A900 24.6MP Digital SLR Camera (Black)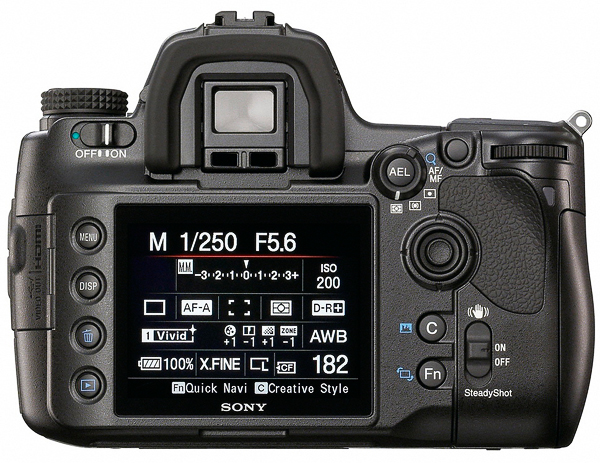 The new AF system features nine detection points plus ten invisible "assist" points to minimize the risk of lost focus. The built-in image stabilizer precludes the need to buy special lenses with a camera shake compensating mechanism. Sony also developed the most effective dynamic range expansion feature currently available. Depending on the Dynamic Range Optimizer level selected in JPEG capture, shadow detail recovery ranges from moderate to dramatic.
For 24.6 MP resolution, this full-frame DSLR requires multi-platform lenses but also accepts the DT series. When one of the smaller format lenses is used, the image is cropped so total resolution drops but is still a respectable 11 megapixels. This aspect is a bonus for anyone who already owns a Sony or Maxxum system with DT lenses.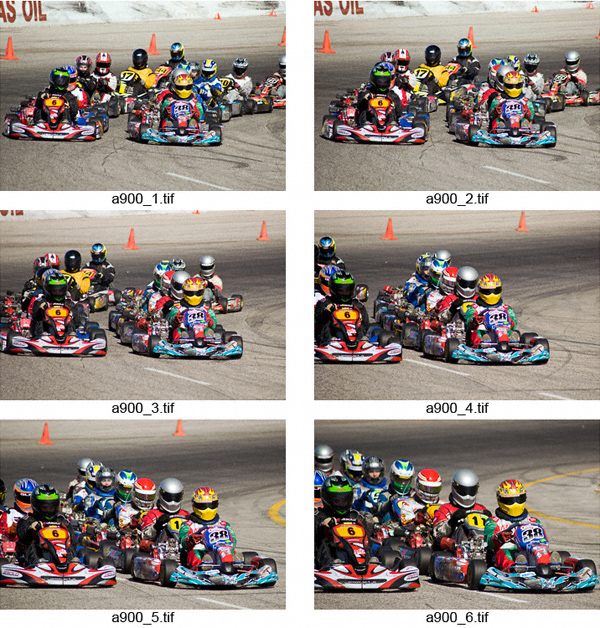 The largest of the DSLRs tested, the a900 features an intelligently-designed user interface with well-marked buttons, switches and dials. Pressing Fn activates a screen for quick access to 11 functions. Sony's 40-segment metering system produces some underexposure with light-toned scenes, easy to prevent with +1 EV compensation. While the 13 page electronic menu may seem daunting, many of its important items can be ignored since they can be set with other controls. Granted, some of the 15 custom functions require reference to the owner's manual since their purpose is not exactly intuitive.
Intelligent Preview: Instead of Live View, the a900 provides an Intelligent Preview option: a temporary pre-capture "photo" of the subject on its ultra-high resolution LCD screen. While viewing the display, make any modifications to exposure, White Balance and Dynamic Range Optimizer; you'll notice that the display changes accordingly. When the preview looks perfect, take the actual photo.

Photo Quality: The 24.6 million pixels are a bit smaller (5.9 microns square) than average but no other DSLR in its league provides such outstanding resolution of the most intricate detail at ISO 100 and 200. My technically best photos from a trip to Europe are suitable for beautiful 24×36″ custom prints. Image quality is still very good at ISO 400 so 13×19″ prints look great. When shooting in the evening on the streets of Vienna and Budapest, I used ISO 800 and found that digital noise is well controlled; the photos are quite smooth and richly detailed, suitable for good 11×16.5″ inkjet prints.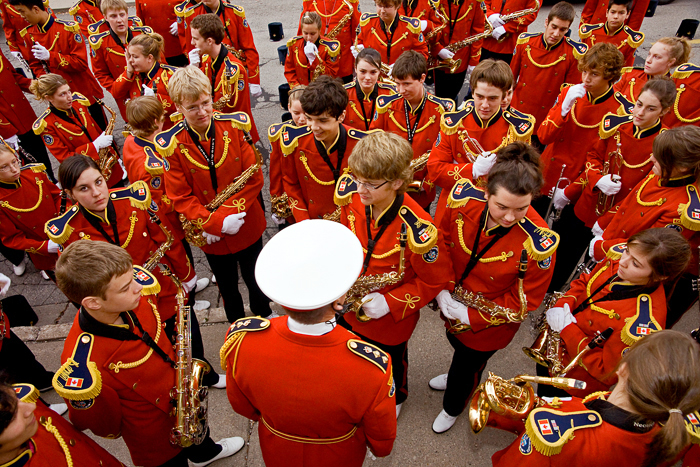 By ISO 1600, a mottled color pattern is visible; because of the ultra-high resolution, there's still plenty of detail so my 8×10″ glossies look fine. Thanks to the built-in stabilizer mechanism, I did not often need to use a higher ISO level even inside European cathedrals. I did try all other ISO levels too of course, up to ISO 6400; they exhibit obvious speckles from digital noise but they did "clean up" quite well in post-processing with imaging software.
Sony a900 Evaluation: While this is not the top performer at very high sensitivity, the Sony contender provides the best resolution for images of superlative quality, especially at ISO 100 to 400. Because it's not overloaded with functions, the a900 is less complicated than its direct competitors. Sony does not make as many accessories as Nikon or Canon, but the a900 is compatible with a vertical grip, HDMI cable and many flash units. Its AF system is very reliable even in low light and quite fast especially with one of the wide aperture ultrasonic (SSM) AF lenses lens. While I was shooting the erratic motion of FMX bike stunts, roughly 60% of the photos were sharply focused. With the more typical motion of cars driving along a freeway, my success rate was much higher.
The Bottom Line
Although I bought one of these three cameras after the test period, not everyone should be buying a full-frame DSLR (for reasons to be discussed in a subsequent article about the Pro's and Con's). But if you're convinced that you're a candidate for a camera of this type, which one should you choose? The decision may be simple if you already own several multi-platform Canon EF, Nikon AF or Sony/Maxxum-mount lenses. It would make sense to stick to an existing system, as I did when upgrading. Otherwise, review my comments — and the Specifications on the manufacturers' Web sites — and one camera should emerge as the best for your needs or preferences.
Other Recent Digital Camera Reviews on Photocrati
Nikon D700
Nikon D300
Nikon D90
Canon Rebel T1i
Canon Powershot G10
Olympus E-P1
Olympus E-30
Olympus E620
–
Go Home – Photography Blog