The World's Most Affordable Full-Frame DSLR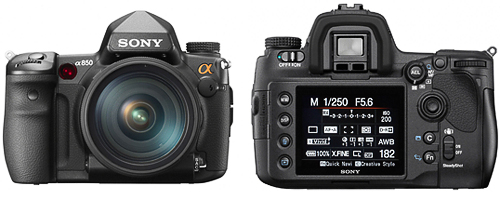 Boasting the highest resolution available in a 35mm size DSLR, the latest Sony camera is also the most affordable full-frame model on the market. Priced to sell at about $700 less than the Sony A900, the Nikon D700 and the Canon EOS 5D Mk II, the A850 is a downright bargain (from Amazon Sony Alpha DSLRA850 24.6MP Digital SLR Camera (Body Only); from B&H Photo).
In spite of the moderate price, it's identical to the A900 in most aspects, including the 24x36mm CMOS sensor with 24.6 million effective pixels. Each light-sensitive dot is quite large: 5.9 microns squared. In addition to excellent light gathering ability, analog-to-digital conversion and noise reduction processing- right on the sensor-combine to provide optimal image quality.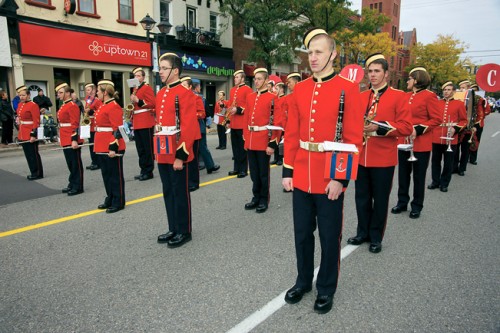 The oversized sensor also eliminates field of view crop so even a 28mm lens provides a true wide angle effect. This aspect is great for those who love ultra wide image making and don't want to buy extremely short lenses such as an 11-18mm zoom. On the other hand, a 300mm lens does not provide a 450mm equivalent effect as it does on the small-sensor Sony DSLRs. Frankly, that's not a big deal with this 24.6MP camera. Even if you crop 50% of the image area to make a subject appear larger, the photos will retain 12.3 megapixel resolution.





Targeting serious photographers, the Sony A850 is richly specified with many pro-caliber capabilities and some unique amenities. It proved to be a fine choice for shooting stock images during many events and for autumn landscape photography. This DSLR provided extraordinary resolution, great convenience and high speed in most aspects. I also tried using multiple flash units with Wireless TTL flash control and found that the basic process is quite uncomplicated.


Features and Technology
This is a rugged DSLR with a large magnesium alloy body, moisture-resistant seals, all-glass pentaprism, SteadyShot stabilizer and 3-inch LCD with 921,600 dots. The A850 is identical to the A900 except for two aspects. The continuous drive speed is 3 frames per second vs. 5 fps and the viewfinder provides "only" 98% vs. 100% coverage. Note too that the RM-DSLR1 wireless remote controller that's included with the A900, is an optional extra but costs only $30 (Amazon;   B&H Photo).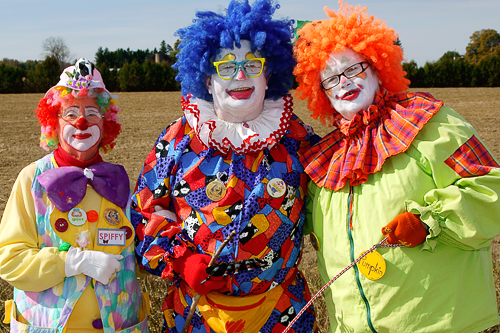 This new camera also employs two BIONZ processors, but provides even greater burst depth: 16 RAW photos or 34 Extra Fine JPEGs in a single series. The AF system can easily keep up with the 3 fps drive speed when tracking most action subjects; for the best results, use a lens with an SAM (Smooth Autofocus) or the even faster SSM (Supersonic) motor. The AF sensor features nine detection points plus 10 "assist" points to minimize the risk of lost focus. And the camera includes Sony's most versatile Dynamic Range Optimizer (DRO) feature for increasing shadow detail during capture processing.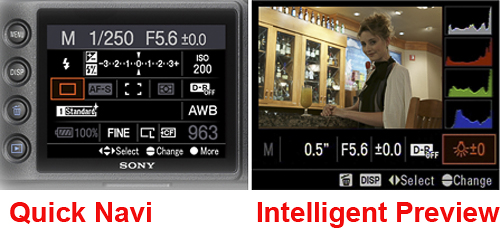 The body sports a full range of well-marked, well-placed analog controls including an Fn button that activates the Quick Navi screen for controlling 11 distinct camera features. It's also equipped with two memory card slots: for CompactFlash and Memory Stick Duo/Pro Duo media. There's no built-in flash in this high-end DSLR but it's equipped with a PC cord socket and supports wireless off-camera TTL flash with optional flash units.
Instead of providing Live View like many competitors, the A850 offers Intelligent Preview: a pre-capture image of the subject on its ultra-high resolution LCD screen. Make any modifications to exposure, White Balance or Dynamic Range settings and the preview changes accordingly. While some buyers will miss Live View, serious photographers will appreciate Intelligent Preview, using this feature to achieve exactly the desired effects without bracketing.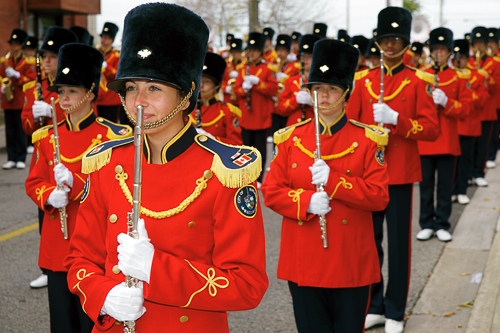 Evaluation: This is not the most sleek or handsome DSLR, but it features a very large, bright, contrasty pentaprism and an intelligently-designed user interface. Its large, rubberized grip was molded to fit just about any hand. This high-end camera is packed with features, many in the 13 page electronic menu, so it does require study of the instruction manual. Overall however, operation is quite intuitive. After an initial setup, I typically needed to use only the functions available in the Quick Navi screen.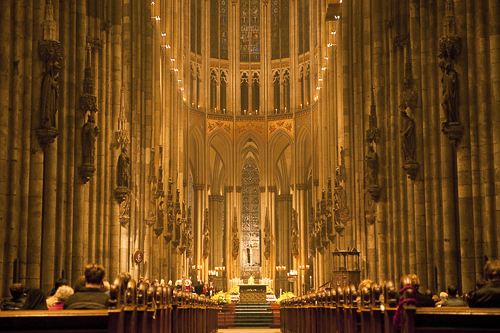 As a semi-pro DSLR, the A850 is not equipped with built-in flash. Instead, Sony provided a PC cord socket for connecting studio "strobes" and support for wireless off-camera TTL flash with two or more optional flash units. The camera is also loaded with advanced capabilities such as AF Micro Adjustment (for improving an older lens' autofocus precision), several options for high ISO Noise Reduction and exposure bracketing in increments as large as +/- 2EV. The latter will be useful for experienced photographers who shoot multiple images for composites to be made later, using HDR software.
Performance and Quality
During extensive testing, this Sony Alpha DSLR proved to be fast and reliable. It started up in a half second, fired a long series of images at 3fps, and was almost always ready to shoot another burst on the Sony 300x UDMA CompactFlash card. Autofocus was fast and accurate with any lens even in dark locations. When shooting a bicycle race, I found that continuous AF was almost foolproof with wide aperture SSM (supersonic-wave) lenses. While some of the $5000 – $8000 DSLRs do provide even more reliable tracking focus with very fast/erratic motion, the A850 is no slouch in this aspect.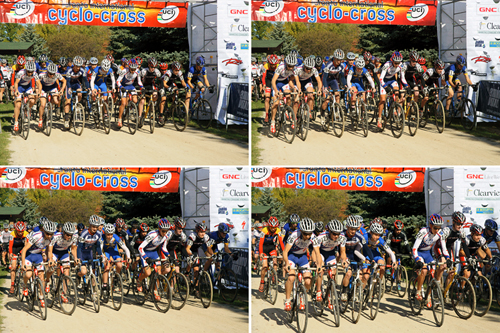 The early sample A850 still had a few problems, producing slightly cool color balance in daylight with AWB and slight overexposure of mid-tone scenes with multi-segment. These were easy to prevent with overrides but should not occur with the final production camera. When testing the A900-which is identical in image quality and other aspects-I found that AWB and light metering were very reliable, although some light-toned scenes required a +2/3 compensation level.
In the Standard creative style mode-at default settings-the A850 produced JPEGs with slightly high contrast, moderate sharpness and fairly high color saturation. In fact, some red tones are excessively saturated. Naturally, entirely different effects are possible with overrides (such as +1 for Sharpness) or with the features available in imaging software and the RAW converter program. When shooting JPEGs of colorful subjects, I often preferred to use the Vivid style for even richer hues and snappier contrast.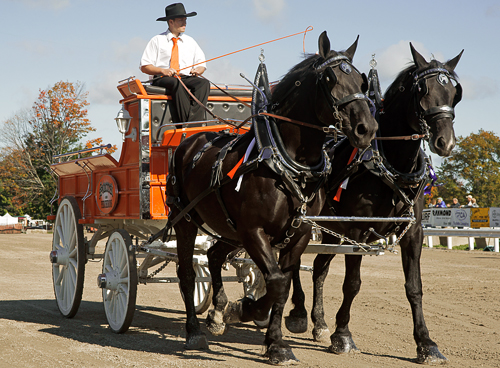 The Dynamic Range Optimizer's Advanced Mode was slightly useful for lightening shadow areas and taming very bright highlight areas. For the best results in very high contrast lighting, set the DRO to Level 2. That will provide adequate mid-tone and shadow detail without an over-processed effect or a significant increase in the visibility of digital noise. (If shooting in RAW capture, you can apply any of the DRO options in Sony's SR 3 software.)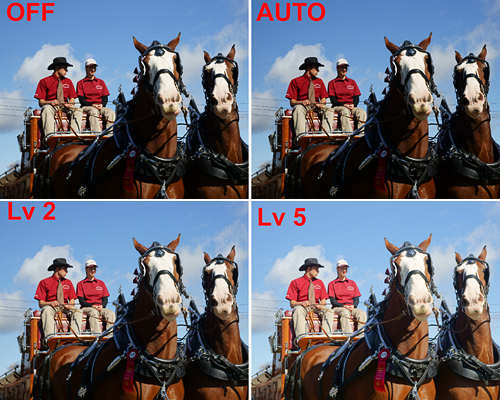 In RAW or Extra Fine JPEG capture, image quality is superlative at ISO 100 to 200. My best RAW photos-made with Carl Zeiss ZA lenses at around f/8-are suitable for gallery quality 24×36-inch prints. By ISO 400 some digital noise is apparent, but that's not a problem in 13×19″ prints. The sensor's ultra-high resolution provides incredible definition of texture and the most intricate detail. This is not the best full-frame DSLR for high ISO quality. Even so, at ISO 800, the images are smooth and richly detailed, suitable for excellent 11×16.5″ prints.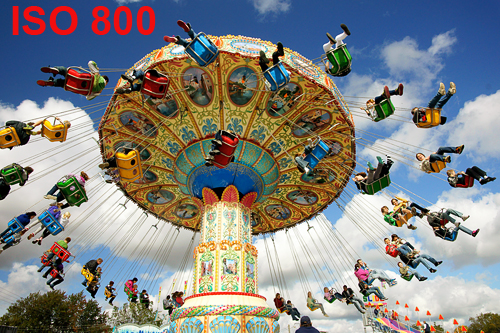 At ISO 1600-with the Standard NR level-the images are still quite smooth; a mottled color pattern is visible but there's not much loss of detail. By ISO 3200, more obvious digital noise and some loss of saturation and resolution are apparent, but the images still make for good 8×10″ glossies. (ISO 6400 is strictly a problem-solving tool.) A stronger or weaker level of high ISO NR can be set. Standard NR is fine though a bit aggressive, smudging some fine detail. Photographers who plan to use Noise Reduction software-on their JPEG or RAW captures-should set in-camera NR to Off and Sharpening to a low level at ISO 1600 and above.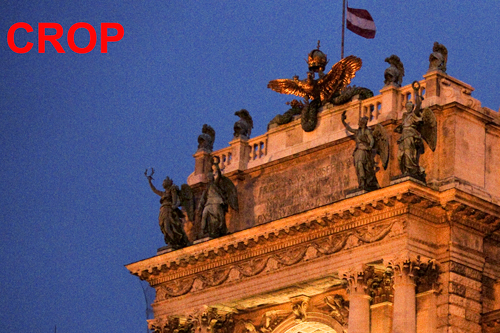 Evaluation: Although the A850 is very fast in most respects, it is a tad slow in displaying images in instant playback and when switching to the full playback mode. (And I was using a fast 300x UDMA CompactFlash card.) My only other complaint is about the noise created by the shutter and oversized reflex mirror. This is not the ideal DSLR for shooting during the vows at a wedding or for nature photography with very skittish subjects. The full-frame 24.6 MP sensor is great for those who frequently want oversized prints of exhibition quality. Use low ISO, RAW capture mode-and the best lens you can afford-and you'll be amazed at the level of resolution that your images will exhibit.
Final Assessment
Considering the $2000 price, the Sony A850 is an absolute bargain in terms of resolution, versatility and acceptable speed as well as the built-in image stabilizer, excellent viewfinder and high-res LCD. In my estimation, the benefits provided by Intelligent Preview make Live View unnecessary in a semi-pro camera. This DSLR may have fewer custom functions than its competitors, but it's not lacking a single important feature. It's particularly competent in off-camera flash photography. While sports shooters will prefer a faster and more expensive model (like the A900), the A850 should be adequately fast (at 3 fps) for most photo enthusiasts.
Some competing brands do offer more lenses and accessories, but Sony has expanded its line of the multi-platform Sony and Carl Zeiss series. Many are equipped with the super fast/silent ultrasonic SSM focus motor. In future, we should see more lenses with the less expensive SAM motor such as the new 28-75mm f/2.8 SAM model. The company also offers a wide range of accessories, including the full-featured HVL-F58AM flash unit with a unique swiveling head for shooting vertical photos. If you're in the market for a full-featured camera, or for an entirely new DSLR system, be sure to check out the options provided by Sony while comparison shopping.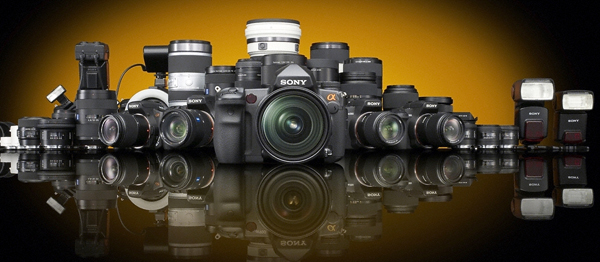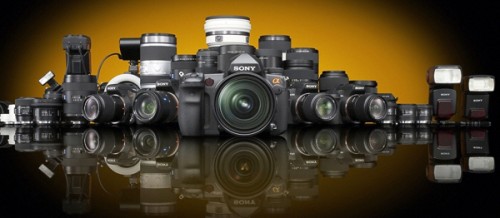 Additional Information
For full A850 specifications visit: the Sonystyle web site
For information on retail pricing, availability and accessories, we recommend Amazon (s) and B&H Photo (Sony A850)