Peter Burian tests Nikon's latest affordable 10.2 MP camera which has great ease of use and surprising speed and versatility as well


Nikon's D40 and D40x were very popular entry-level DSLRs but the replacement model is even more desirable. While it's also very budget-friendly, the equally small D3000 offers some valuable benefits in spite of the pleasantly low price (about $600 with 18-55mm VR lens.) The primary improvements include a more effective AF system with 11 points plus 3D tracking focus, a larger 3-inch (7.62cm) LCD screen, a faster 3fps continuous framing rate and far more image retouching options in playback mode. The D3000 is also equipped with a new automatic sensor cleaner, employs a more powerful battery and provides even more convenient operation.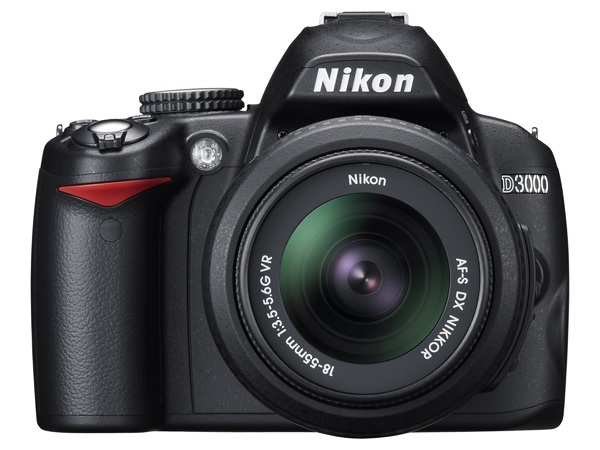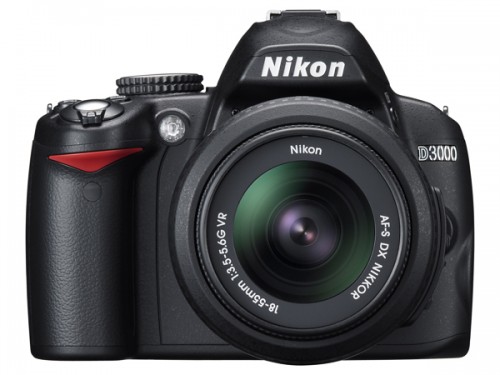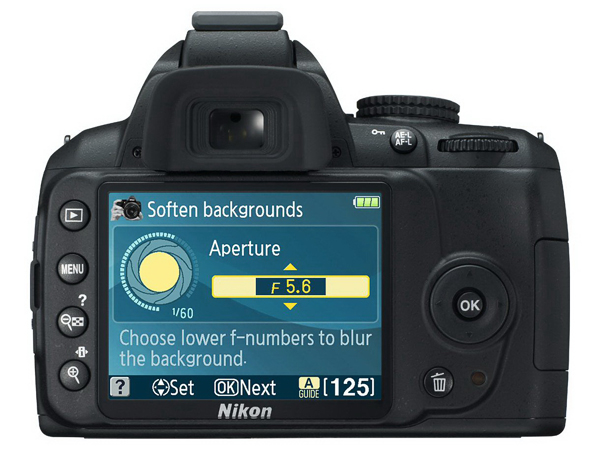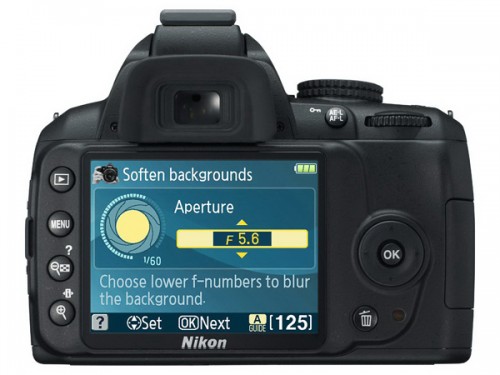 Nikon did not install their live view or D-Movie mode technology into the D3000, but in other aspects, this is a really versatile 10.2 megapixel camera. The D3000 provides plenty of automatic options, all the essential overrides and some great extras. It's also very intuitive in operation, providing a helpful graphic interface (in additional to the "classic" interface) as well as Easy and Advanced Operation options. More experienced photographers can simply use the D3000 like any other DSLR, with the mode selector dial, the few buttons and the sub-menu of frequently used features.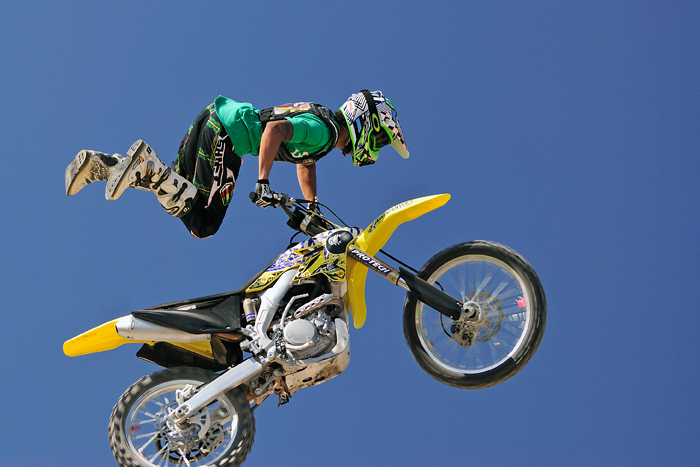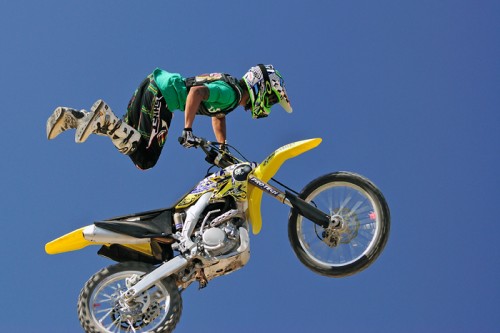 Operation and Features
This camera is quite compact but provides an oversized LCD screen, an adequately large grip to fit most hands and large, well-marked controls. It's light in weight but feels solid. Since live view is not available, the optical viewfinder must be used for composing photos. This viewfinder is adequately large and provides 95 percent coverage of the scene, at 0.80x magnification. Anyone who wears eyeglasses should be able to see the entire screen without difficulty.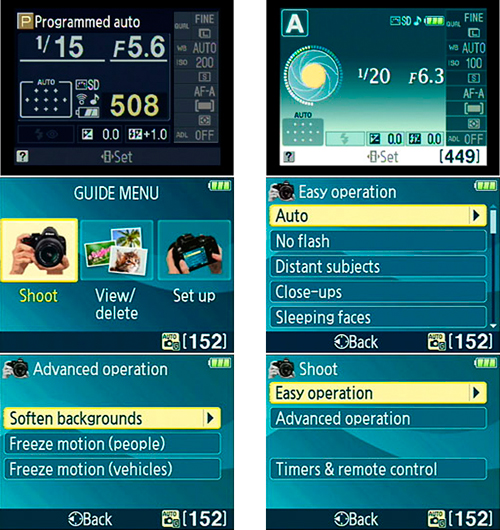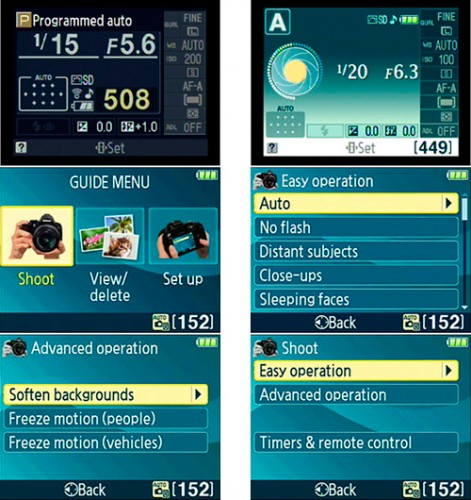 Set the mode selector dial to [GUIDE], press the [Menu] button, select Shoot and then select Easy mode. The camera then provides useful information in large text making it easy to achieve a desired effect with various types of subjects. Select the Advanced mode and the camera provides tips on the right settings to soften backgrounds and freeze motion. For more conventional operation, press the [i] button twice to access a single Quick Settings screen that provides access to the 12 most-frequently used functions. This is quick method of camera control will become second nature after a couple of days. The full menu provides additional features; be sure to find the full menu and not merely the few items available in the Easy menu.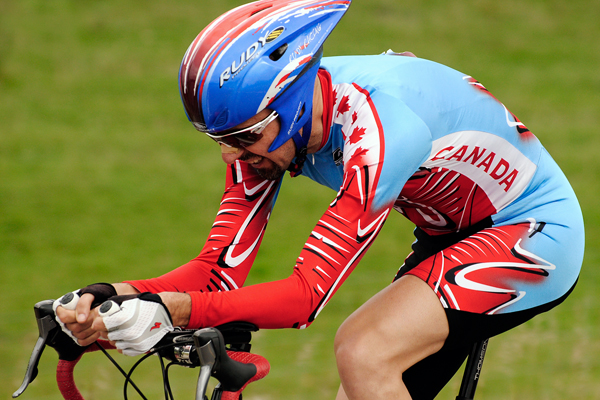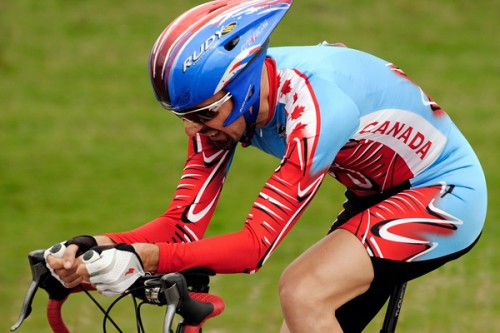 Like the D40, D40x and D60, the D3000 is not equipped with a focus drive motor. Hence, this camera can autofocus only with lenses which include the necessary motor (the AF-S series, the older AF-I lenses, and some suitably-equipped aftermarket brand zooms). The wide-area (11-point) autofocus system is very versatile and even includes a 3D Tracking AF mode; that enables the camera to aggressively track the motion of an action subject. For the best success ratio in sports photography, it's worth using a lens with an ultrasonic AF motor, such as the Nikon AF-S series with Silent Wave AF technology.
While this can be a simple camera, Nikon has provided advanced amenities too, including Active D-Lighting. When turned on, this feature is useful in harsh, high-contrast lighting since it provides images with slightly more shadow detail. Six picture control items are available in the recording menu-such as Standard, Portrait and Vibrant-and each provides an entirely different "look" to the images. Scrolling to the right from any of those items allows for modifying aspects such as sharpness, contrast and colour rendition to achieve exactly the desired effect.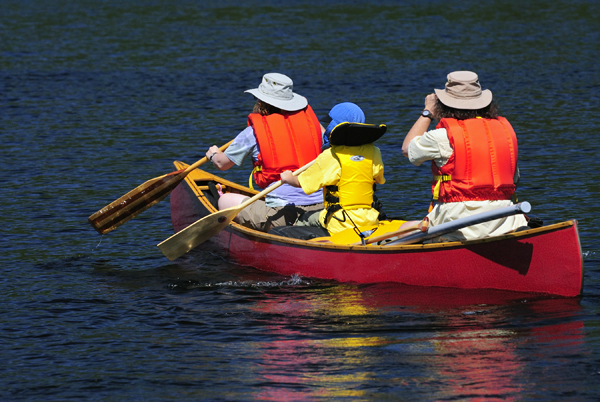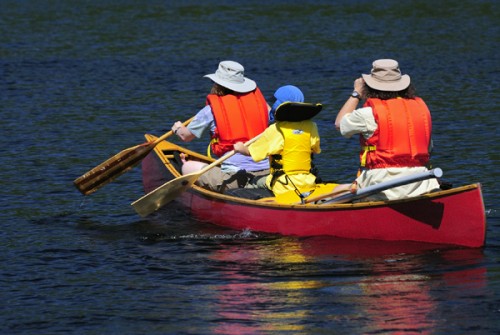 Nikon has also provided an unusually large number of items for image modification in playback mode. While viewing an image, pressing the [OK] button activates a screen with numerous options that can be applied to photos on the memory card. While reviewing JPEGs in playback mode, you can apply in-camera retouching as required to solve a specific problem or create a special effect. Most of the "post processing" options are quite intuitive. The most useful include quick retouch (for improving several aspects automatically), D-lighting (with several intensity levels) for greater shadow/highlight detail, red-eye reduction and colour balance adjustment.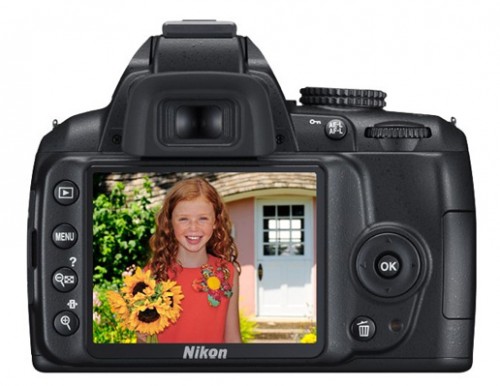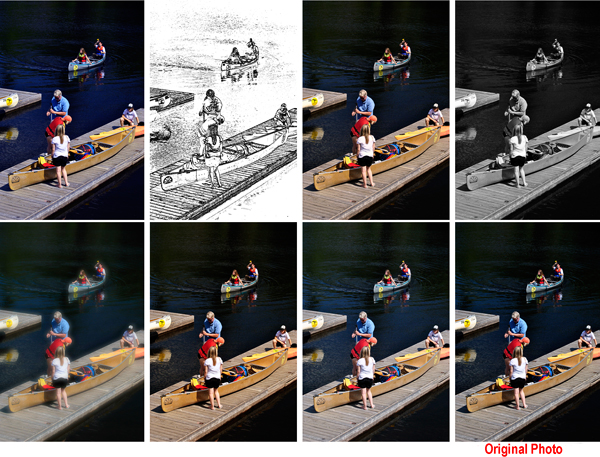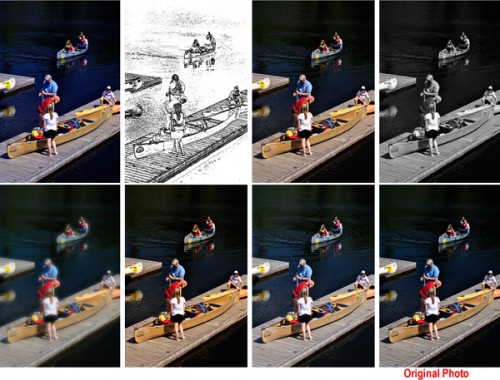 Evaluation: Because the D3000 is an entry-level DSLR, it does not include as many capabilities as the D5000 ($850 with 18-55mm VR lens). Still, it is equipped with the most important features including the essential overrides that photo enthusiasts expect. As well, no other camera in its price class offers as many retouching options in playback mode for optimizing JPEGs. Creative shooters can achieve many special effects without the need to spend time at a computer. For example, it's worth trying the Stop Motion option. This function is great for creating AVI format "movies" from a long series of JPEGs. While it's necessary to review the instructions, this feature is fully automatic and works very well.


Speed and Image Quality
This digital SLR starts up in a half second and responds almost instantly to a touch of the shutter release button; that makes it easy to capture just the right instant in candid picture-taking. The D3000 can fire dozens of large/fine JPEGs- or six RAW captures-at 3 shots per second when using a fast SDHC card, with a rating of Class 6 or Class 10 or 133x. It does take a few seconds to record an entire series of images but it's very quick to begin displaying the photos on the LCD screen. Autofocus with an AF-S lens is very fast too. When I used the 70-300mm ED zoom during a bicycle race, the AF system had no difficulty in tracking the motion of the competitors.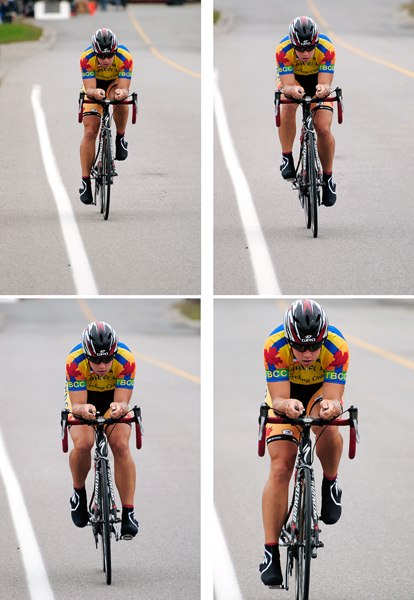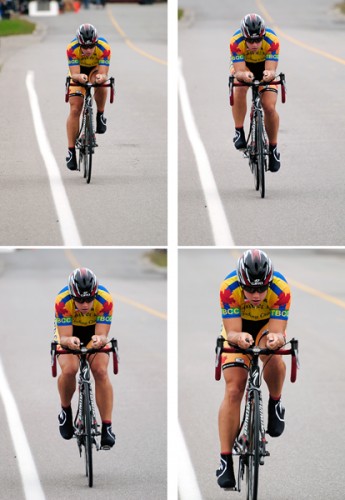 For preliminary testing, I used the default settings: standard picture style, auto WB and no exposure compensation or Active D-Lighting. The resulting JPEGs were somewhat soft but the colours were quite punchy. For a better effect, I simply set in-camera sharpening to +1. Contrast seemed very high on sunny days so the brightest highlight areas were too light to retain texture. In such conditions, better results were possible with a -1 setting for contrast, -0.3 exposure compensation, plus Active D-Lighting to minimize the loss of shadow detail.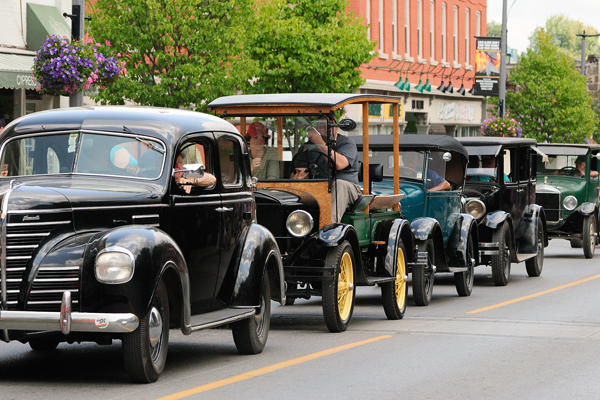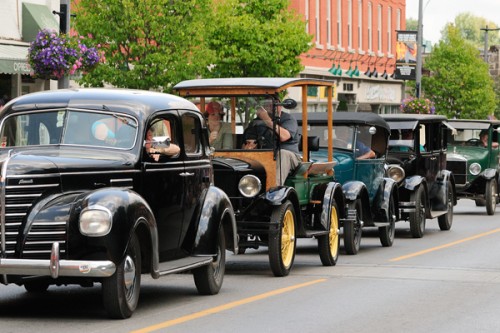 Evaluation: For an entry-level model, the D3000 is surprisingly fast and useful for sports photography. As with any DSLR, the inexpensive kit lens is fine but better lenses do provide greater edge-to-edge sharpness. Image quality was excellent at ISO 100 or 200: very clean, smooth, with high resolution of fine detail in 12×18″ prints. By ISO 400 some coloured speckles or graininess was visible; unless the JPEGs were underexposed, that was not a problem in 10×16″ prints.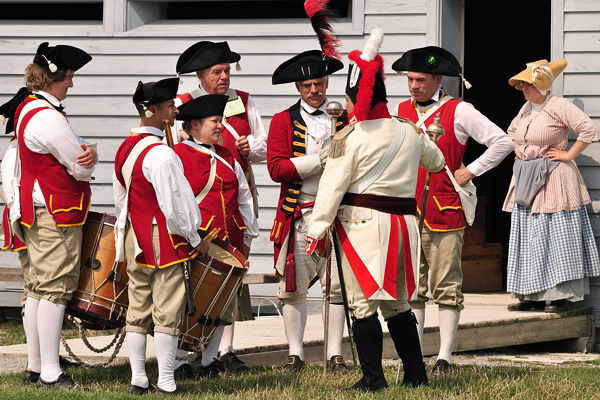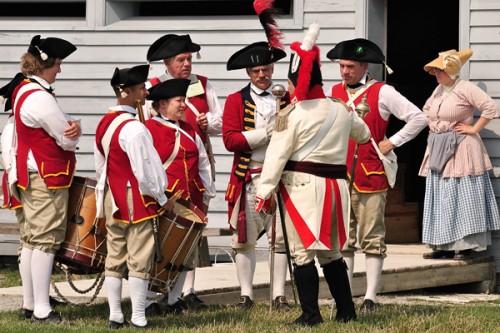 Photos taken at ISO 800 outdoors-for action stopping shutter speeds-look fine; they're suitable for nice letter size prints. Switching to ISO 1600 while shooting in a church during a friend's wedding produced a more grainy effect; as well, some fine details seem smudged. Even so, the bride and groom were happy with the 5×7″ prints.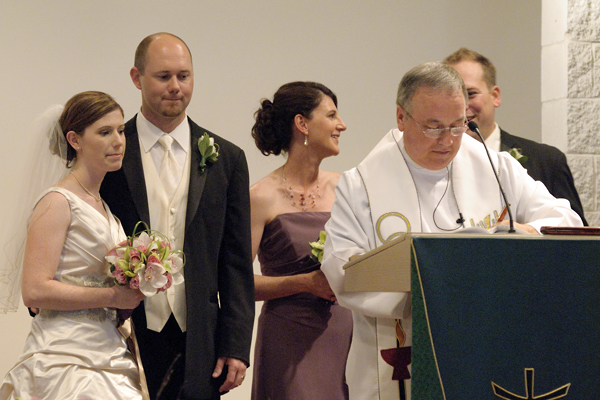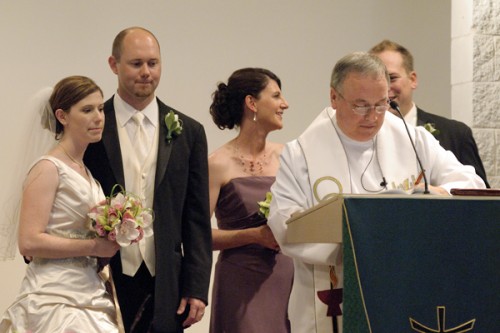 The Bottom Line
During extensive action, travel and wedding photography, the D3000 proved to be very responsive in most situations. For an affordable DSLR, it was surprisingly fast and reliable. In terms of image quality, it was competitive with more expensive 10 megapixel models. My daughters also tried this camera in Easy mode. Although they missed live view, they appreciated the point-and-shoot guides and help screens. Most of their photos-made without any overrides-look great.
Aside from the omission of live view, and the need for some overrides in harsh lighting, the Nikon D3000 is a perfect choice in the entry-level category. This easy-to-use camera-with the 18-55mm zoom, with a VR stabilizer-would be fine for anyone upgrading from a digicam. In my estimation, it would also satisfy the family's more experienced shooter, especially with a second lens. There's no depth of field preview control, but otherwise, the available modes, overrides and extra functions provide adequate versatility.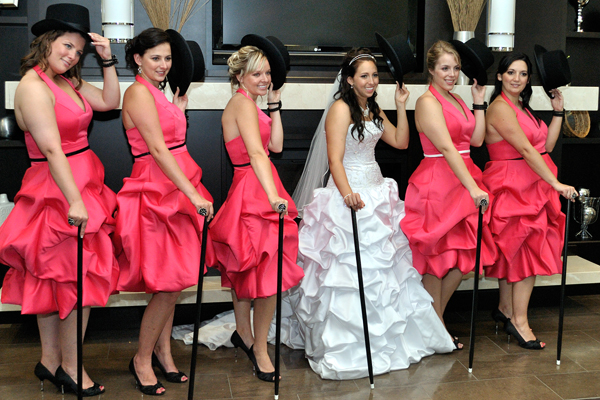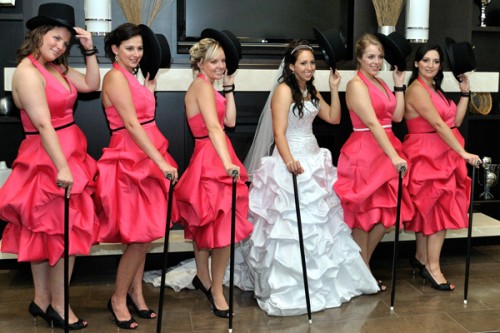 Nikon has a well-earned reputation as a manufacturer of high performance equipment in the pro and semi-pro categories. That cachet extends to their more affordable DSLRs too; in fact, Nikon has sold over a million of the D40/D40x models. The D3000 deserves to be even more popular because of its greater speed, more effective autofocus system and the extra features mentioned earlier. Unless you definitely want live view, movie mode and the extras available with the more expensive D5000, this smaller/lighter camera would be an ideal choice.


For technical specifications: Visit Nikon
For prices and user reviews visit: Amazon (Nikon D3000 10MP Digital SLR Camera with 18-55mm f/3.5-5.6G AF-S DX VR Nikkor Zoom Lens) (about $560)   and B&H Photo (about $600)