At f/2.0, the world of macro just got a bit faster.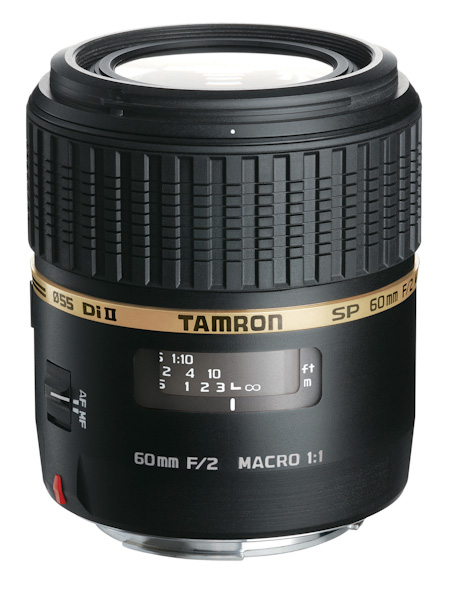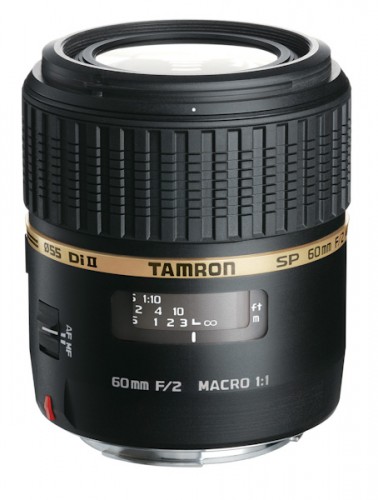 Any-and every-macro lens excites me with the challenge of portraying my subjects in intimate detail. So when I heard that Tamron introduced the SP AF60mm f/2.0 Di II LD 1:1 Macro, my heart truly started pounding. Normally, macro lenses in this focal length range start at f/2.8. So we're talking about a macro lens that is a full stop faster.
Are you beginning to feel the adrenaline? Because this is an APS-C lens, that 60mm translates into a very respectable 96mm short telephoto on the Canon Rebel T1i that I used in my testing (soon to be available for Nikon and Sony). That short telephoto focal length gives me added breathing room between the lens and those tiny, often skittish critters I routinely confront.


Why We Need a Fast Macro Lens
Now, granted, most of us shoot our close-ups stopped-down. And it's a given that depth of field is minimal when shooting at or near life-size. Still, depth of field does matter. We try to squeeze out every pixel of sharpness we can, especially when shooting handheld. The slightest hand tremor is enough to throw a subject out of focus.
You could add image stabilization to the lens and get around the worry over camera shake, at considerable added cost (provided it's even available). And the benefit of this feature at or near life-size magnification is questionable. Besides, that addresses only one challenge. Outdoors, any breeze can make long arduous moments spent in fine-tuning focus on a delicate blossom a memory. Hence, you'll often see me using a ring-flash attached to the front of the lens as a means of addressing practically any close-up challenge.
So where does a fast macro lens enter the picture? For one thing, not everyone likes to use flash or has a suitable flash in their camera bag. But there are even more important reasons. When shooting wide open (using selective focus), you surround the subject in a soft blur of color that many of us find pleasing. Or you want to throw distracting elements out of focus as much as possible and focus attention entirely on your subject-or one aspect of it. Combine that with exposing at a usable handheld shutter speed (preventing camera shake) when shooting under low light levels. And, last but not least, shooting wide open provides the added benefit of allowing shutter speeds that may be fast enough to prevent subject motion blur.
Of course, it's all relative. You go with the flow, and tailor your approach, prioritizing depth of field and motion control-or both equally, as the situation and your artistic sensibilities demand. The fast macro lens gives you that added flexibility.
And even though this is a macro lens, we don't have to limit ourselves to shooting close-ups. Effectively a short telephoto, it has utility as a portrait lens. As a relatively fast telephoto, it can be used for street shooting and landscapes under low lighting conditions. I spent considerable time exploring these options and found that this macro lens indeed has lots of utility.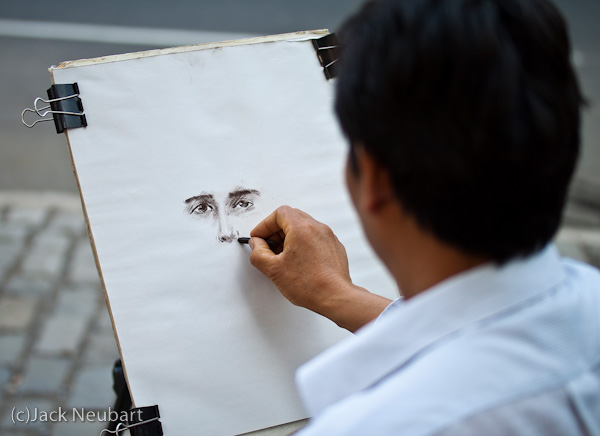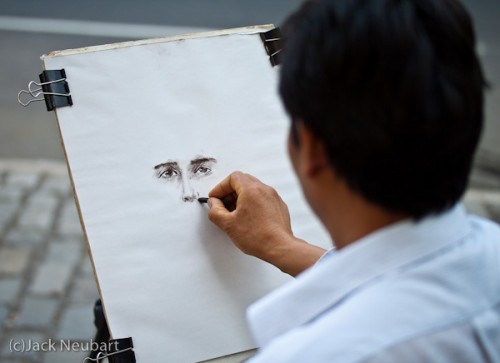 A Closer Look
As with other popular macro optics in this focal length, this lens focuses to life-size magnification (1:1 reproduction ratio) without add-on extension. The lens employs two LD (low dispersion) glass elements to correct for various aberrations. According to Tamron, they employed new BBAR (Broad-Band Anti-Reflection) multi-layer coatings for optimum performance.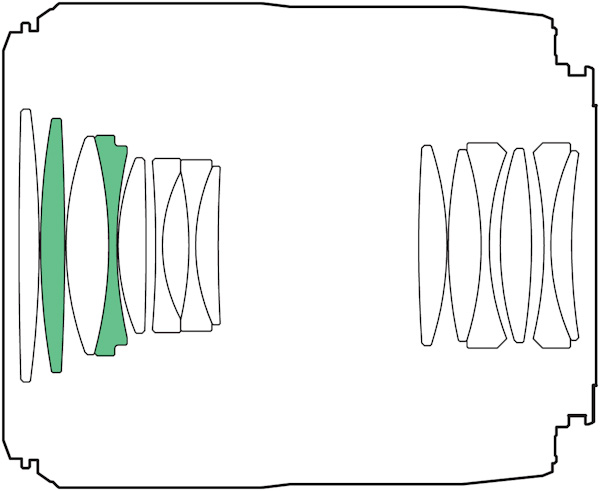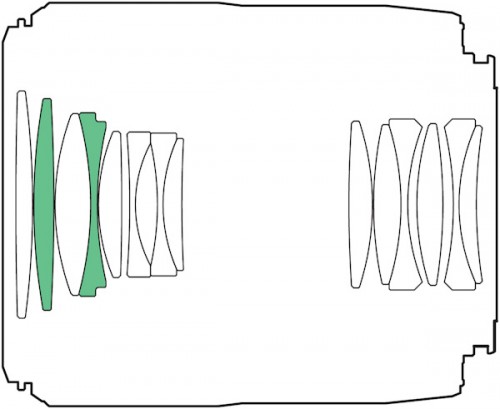 Moreover, internal coatings on cemented surfaces of lens elements are designed to enhance sharpness, while yielding superior color reproduction. It all seemed to work. The lens captured brilliant colors. It exhibited minimal vignetting at f/2. Image quality was only marginally degraded when shooting wide open, but was optimized at f/2.8 (arguably even at f/2.5).
The lens is on a par with other 60mm macro lenses in terms of size and weight, surprising, considering its fast aperture. In fact, it was well-balanced with the Rebel T1i-just heavy enough to keep a slightly downward tilt when the camera hangs from around your neck. That downward torque may also explain why it was so easy to shoot handheld under low lighting situations, or with slightly less than the optimum shutter speed, calculated by 1/(1.6 sensor factor x 60mm focal length) = 1/100, rounded off.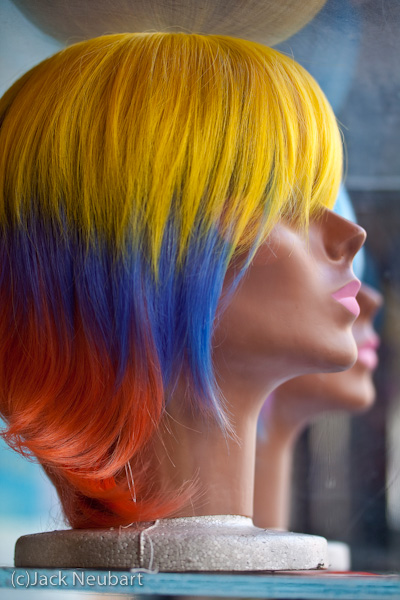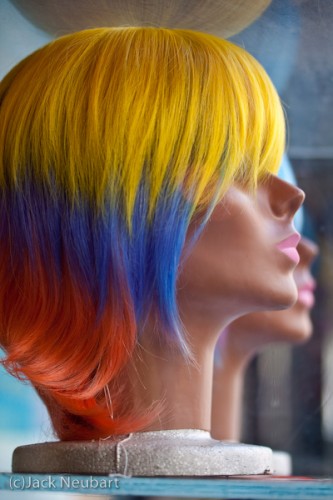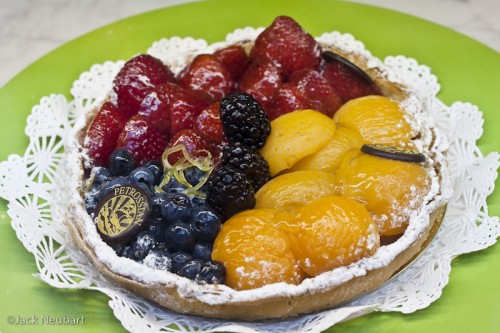 More surprising still for a lens of this speed is the relatively small filter diameter: 55mm; a drop larger than some, smaller than others. More to the point, attach a circular polarizer and you can take advantage of internal focusing. Of equal importance, since the lens does not extend beyond the edge of the barrel, that's added assurance that you won't frighten timid creatures. And it makes it easier to use a ring flash.


In My Experience
There are too many factors to consider (in camera and lens) to judge AF performance objectively, but on the whole I'd say it was nominal-no better or worse than with my normal macro lens. Where this macro does falter is in manual focusing.
While the lens does offer AF with MF override, as well as full-time MF, manual focusing proved jerky and uneven. While I routinely preset focus at the closest setting for life-size shooting, I switch to AF when I feel conditions are suitable at greater shooting distances-close, but not that close.
When AF doesn't work, I switch to manual, as I did when photographing live frogs behind glass in an exhibit at the American Museum of Natural History, NYC. The problem was that I couldn't easily and quickly arrive at the optimum focusing point because the lens fought me every step of the way. By the time I had fine-tuned focus using this lens's manual focusing ring, the frog had moved out of position. So I kept trying, and eventually succeeded.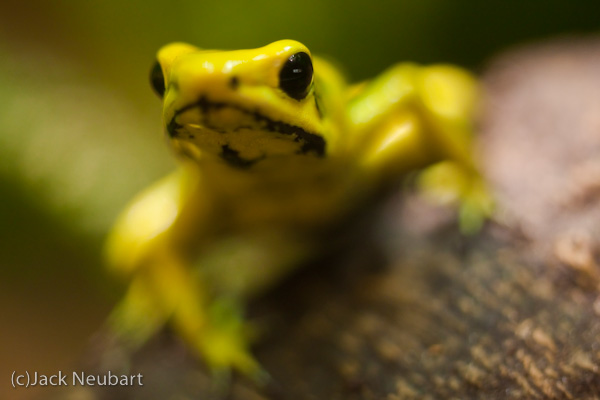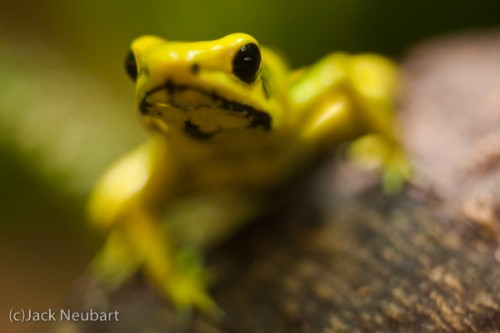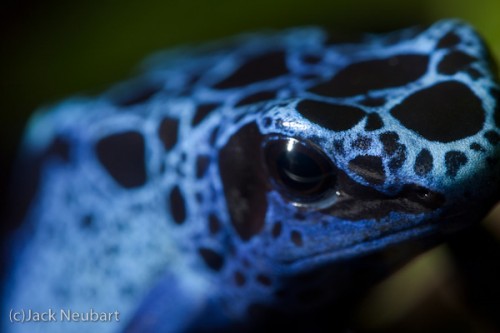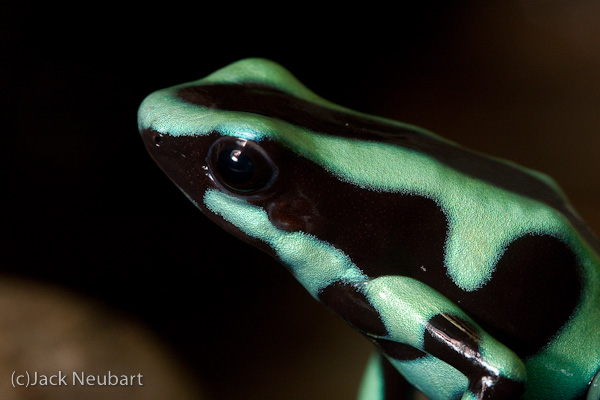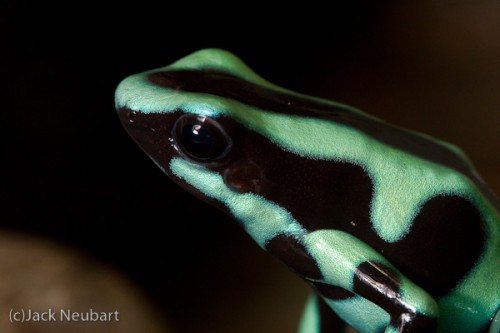 I didn't let that experience dissuade me from trying to capture some very tight close-ups of flowers in a garden. Here I opted for ring lighting to bring as much detail into focus as possible, and in some cases using this lighting to highlight the bloom while letting light falloff create a black backdrop. In an entirely different scenario, on the streets of New York City in late afternoon, I encountered numerous situations that proved ideal candidates for this lens. They ranged from sculptures to a carriage horse and a sketch artist, as well as various scenic views.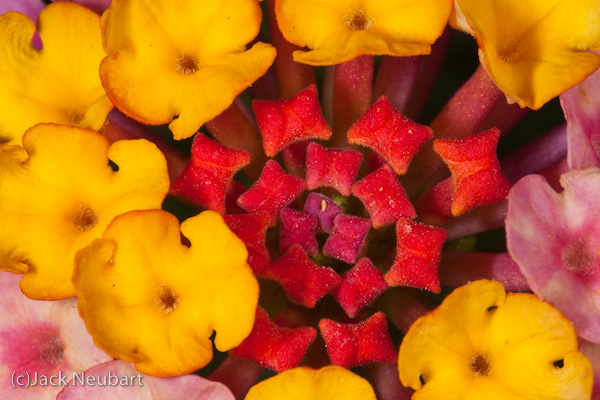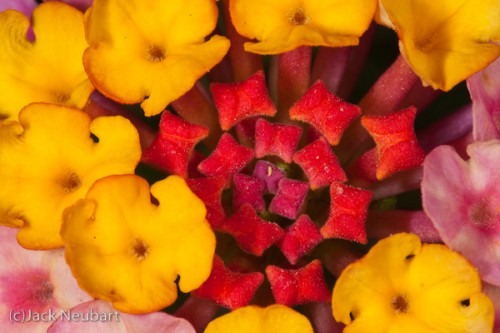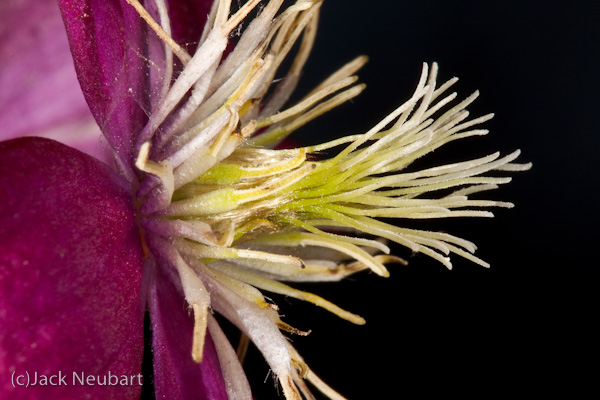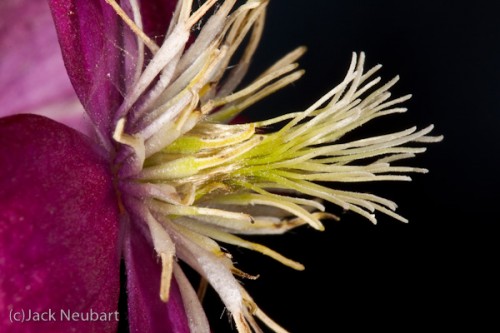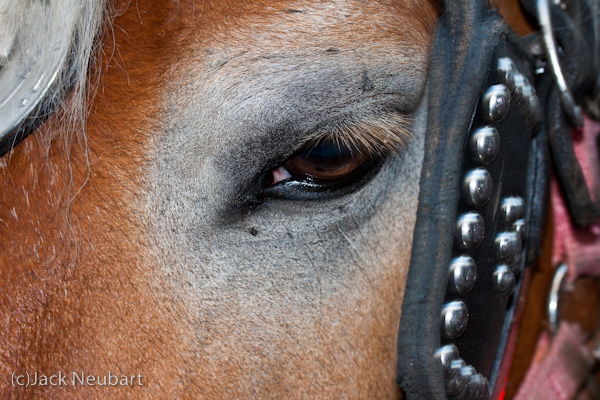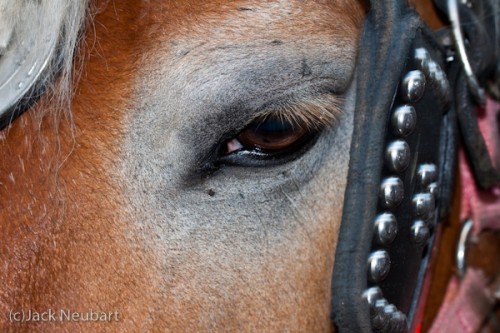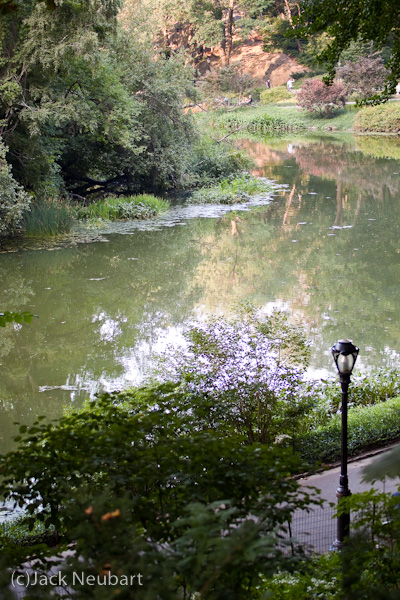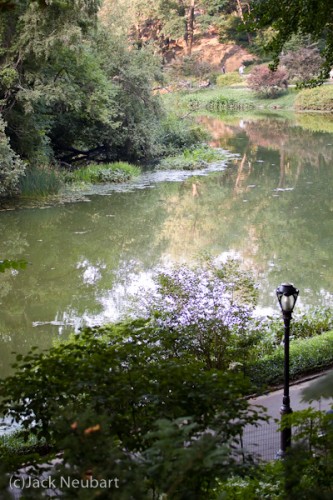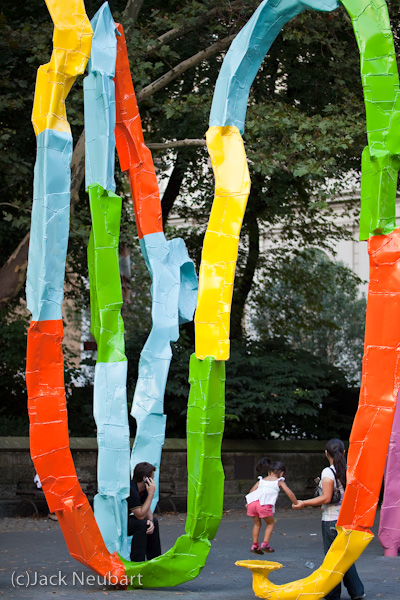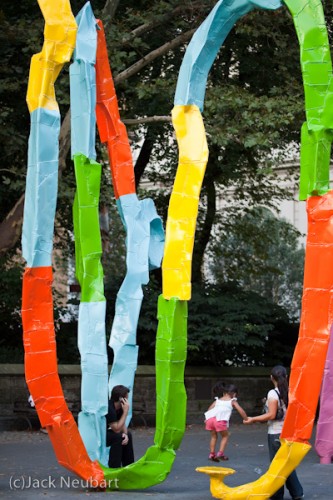 Final Analysis
Overall, I was very impressed-although the problems I encountered with manual focusing did put a crimp in my unbridled enthusiasm. In particular, I liked the way this 60mm Tamron macro softly blurred out backgrounds, while keeping the subject (plane) tack sharp. I have to add that I was really blown away by the lens's overall optical performance.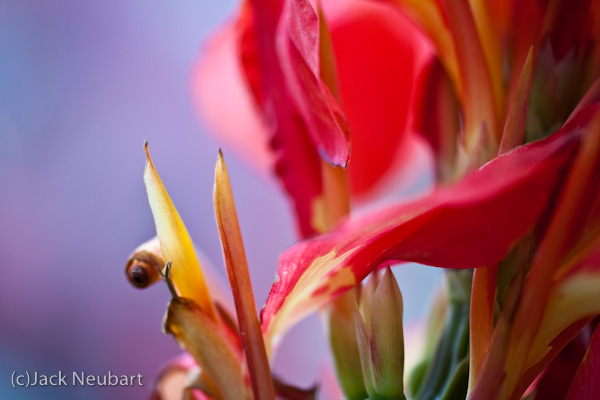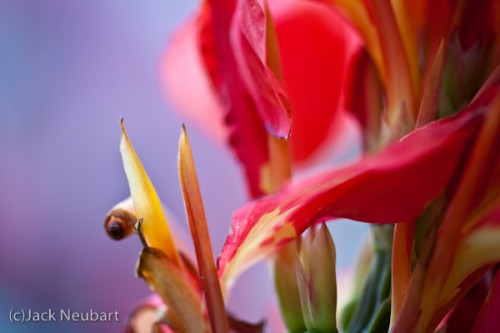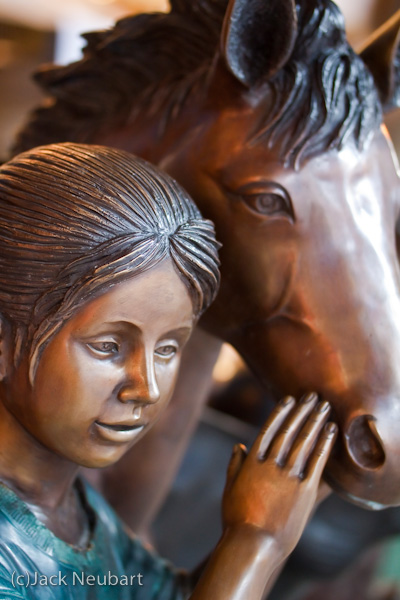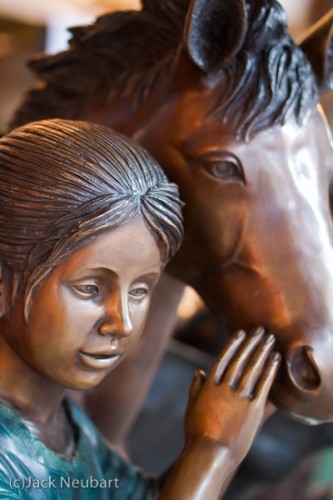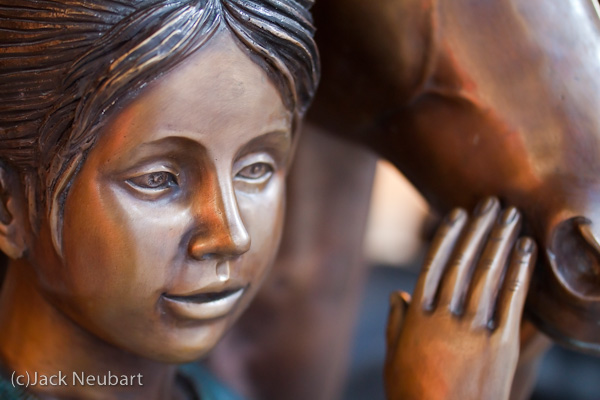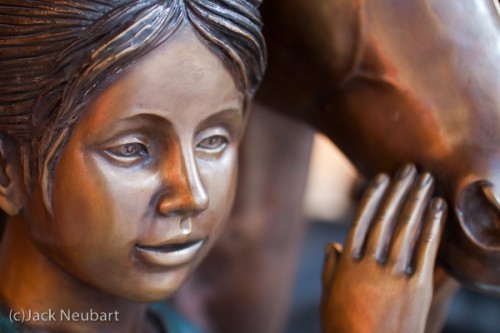 Now, the caveats. For a 60mm, non-OEM macro, this glass is not cheap. In fact, at $569 in the Canon mount, it's pricier than a comparable EF-S 60mm Canon macro-by almost $200.
However, Nikon's AF-S 60mm Micro-Nikkor is only a few dollars less, making this lens more competitive. And while this Tamron macro does offer a fast f/2 maximum aperture, it loses a stop at the deep end, extending to only f/22, in contrast to f/32 on those other lenses.
It's a trade-off, but one that's easy to accept, especially if you prefer shooting by available light. But, I keep coming back to image quality, and based on that alone, I'm sold.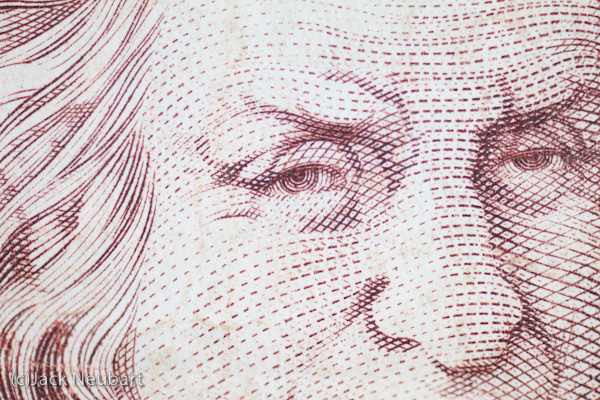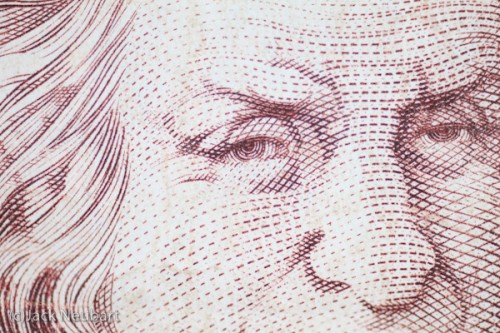 For more information: Visit Tamron
Street price: B and H: $569 (Canon mount); Amazon (Canon mount): $569 Tamron AF 60mm f/2.0 SP DI II LD IF 1:1 Macro Lens for Canon Digital SLR Cameras

Technical Specifications: Tamron SP AF60mm F/2.0 Di II LD 1:1 Macro (model G005)
Lens Construction: 10 groups/14 elements
Angle of View: 26 ° 35′ (APS-C size equivalent)
Diaphragm Blade Number: 7
Minimum Focus Distance: 9.1 in. (0.23m)
Macro Reproduction Ratio (max.): 1:1
Filter Diameter: 55mm
Weight: 14.1oz. (400g) (Nikon mount)
Size (Diameter x Length): 2.9 x 3.15 in. (73 x 80mm)
Accessory Included: Lens hood
Mount: Canon, Nikon (with built-in AF motor) and Sony