Jack Neubart discovers that this 18 MP single-digit "D" series APS-C EOS camera is indeed a chip off the old block-and then some.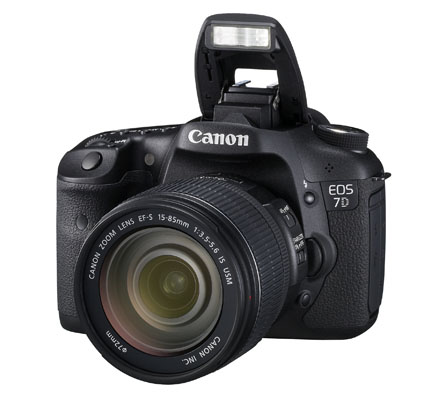 I was all set to begin this review with a diatribe about all the negatives pertaining to movie shooting and Live View, but then thought better of it and opted to take the journey into 7D-dom with a positive foot forward.
When you look at the real meat and potatoes inside this machine, you'll discover, as I did, that when you peel back the movie capture veneer, the Canon EOS 7D is a very capable DSLR. That's especially true when it comes to capturing breaking action, owing to a highly responsive, albeit not flawless, AF system coupled with an even more responsive shutter release. There-I took the high road. Too bad Bob Hope isn't around to do the movie version: "The 7D Road to Bali, the Musical." I could even write the music and lyrics.


On the Outside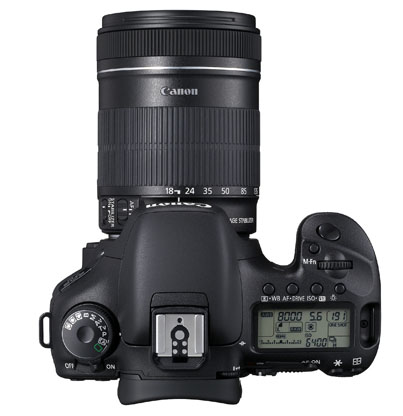 The interface on the 7D should be familiar to current EOS D-series users, so adding the 7D as a backup to a late-model 5D or 1Ds shouldn't put you too far back on the learning curve. Although it would benefit you to mate this camera with lenses designed for the Canon APS-C/EF-S mount to get the most from the matched combo in terms of optical performance.
If this is your first foray into Canon EOS-dom, then expect to spend some time with the manual-just so you can trick this baby out to do your bidding. I've never really found any Canon EOS to offer any stumbling blocks to immediate use right out of the box. However, I do find myself turning to the manual on occasion to customize some of the functions, particularly to put myself on surer footing. Of course, as with any new camera, don't stray too far from that little booklet: You may encounter unanticipated situations that require further finessing of the 7D's parameters.
I do feel that some of the function buttons on the 7D could be more clearly labeled. In point of fact, I prefer the physical interface on my D300, which would be the Nikon counterpart to this camera, if somewhat lower in resolution. I simply prefer the arrangement of buttons and controllers on that camera to what we have on the 7D. But one can easily take the opposing viewpoint if you've been working with Canon D-series cams all this time.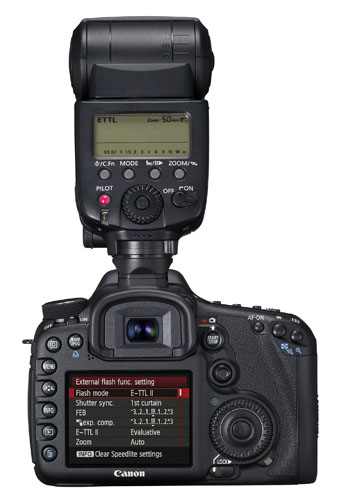 As for the Main Menu, I feel that the Nikon screens on my D300 are easier to navigate. I just find jumping across numerous screens in the 7D to be confusing. But again, that's a judgment call. You could easily argue that it simplifies navigation, replacing the need to scroll through countless menu options.
The top panel surrounding the data display gives you four function buttons huddled together above the display, plus one more button and a dial behind the shutter release. Except for the data illumination button, the three others above the display are dual-purpose. I gotta tell ya, I'm not a fan of dual-purpose buttons. One dial controls one parameter, the other the alternate parameter.
Problem is trying to decipher which does which. Okay, well maybe there is a logical system here-when you stop to figure it out. The function on the left corresponds to the wheel in front (behind the shutter button); the function to the right goes with the dial in back. Yeah, so it's not rocket science, but I don't always carry my pocket-edition "Logic Will Out" by Spock (an entertaining read for all my fellow Star Trek fans, by the way).
The Live View/Movie controls are found to the right of the optical finder, which features a comfy rubber eyecup and dioptre adjustment dial in the upper right. The camera icon signifies Live View for still capture, whereas the movie camera icon to the left obviously represents movie shooting. The Start/Stop button is for movies. One other button you might want to become familiar with is AF-ON, to help you target the subject. But a word of caution: when shooting movies, set focus first. Otherwise the camera searches for a focusing target and totally throws the movie out of whack.
The textured grip is ergonomically designed, with a likewise textured thumb-rest for a surer grasp. Physically, the camera is built to take some punishment, in terms of the elements: It boasts a magnesium body with dust and weather sealants. More importantly, it feels solid and worthy of that $1700 price tag (give or take). The 7D, as Canon's flagship APS-C model, has almost made me forget the Rebel T1i, although, at less than half the price, that more modest DSLR remains a tempting tidbit.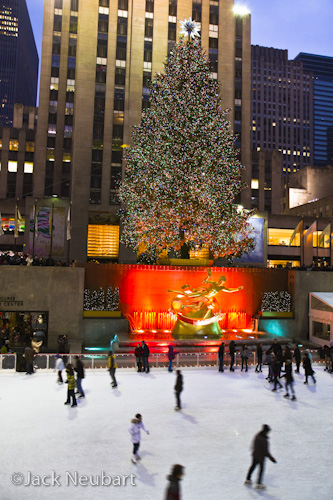 On the Inside
The EOS sports an 18 MP CMOS sensor. Which means it provides ample room for cropping. Granted, it does fall a bit short of the 21.1 MP resolution of the 5D Mark II, its big brother, if you will, but at considerably lower cost.
The camera also boasts dual Digic 4 processors (like the new 1D Mark IV), which places it one step above the 5D Mark II. The 21.1 MP 1Ds Mark III employs Digic 3. The Digic processor is the firmware basically in charge of all that magical mumbo-jumbo that we tech-heads like to go on about. If the CMOS sensor is the heart, then Digic is the brain-both working in tandem.
Out of the box, this camera can reach burst speeds of up to 8 fps and up to 15 continuous RAW captures (126 large/JPEGS) on a UDMA CF card (not bad when you consider that the much higher-priced 1D Mk4 goes to 10 fps, albeit permitting more frames to be shot before filling up the buffer-and way more than the piddling 3.9 fps on the 5D Mk2). In fact, aside from the full-frame sensor benefiting the 5D, that camera appears to be eating the 7D's dust on numerous levels. By the way, in terms of burst rates, the 7D beats out the Nikon D300S by a nose (up to 7 fps on the Nikon, with standard battery).
The camera uses 19 cross-type focusing points designed to respond to subjects (especially movement) along the horizontal and vertical axes. To optimize focusing at maximum aperture, notably with fast lenses, the AF system includes dual diagonal cross-type sensors. I got further clarification from Canon on what they refer to as dual diagonal cross-type sensors that are also employed: "The center point is a dual cross-type sensor that is sensitive to both vertical and horizontal lines and compatible with both f/5.6 and f/2.8 lenses." As I understand it, these dual sensors are optimized for fast lenses and thereby are more sensitive to movement and hard-to-focus subjects under varying light conditions.
ISO settings range from 100 to 6400 (expandable to 12,800). Canon has also upped the ante on the metering system incorporated into the 7D. As they explain: "The EOS 7D features a new, 63 zone dual-layer sensor designed to complement the 19-point AF system. By taking into account the color and luminosity surrounding chosen AF points, this new system delivers an entirely new level of accuracy for better results even in difficult lighting situations. Since the metering sensor has a color measurement function, exposure errors and focus errors caused by different light sources are minimized; the EOS 7D gives stable exposure from shot to shot in situations where light changes, such as in a theater or concert hall. This makes the EOS 7D ideal for scenes with extreme difference in brightness such as brightly lit scenes or backlit scenes; the camera balances exposure of the main subject at the background, and exposures are not overly influenced by bright areas in the shot."
As even further clarification, Canon provided me with this information regarding the dual-layer sensor: "The sensor's light receiving component has two layers. The upper layer detects the amount of light in the Blue/Green wavelengths and the lower layer detects the amount of light in the Red/Green wavelengths." Well, that's the hype. Read on for the rest of the story.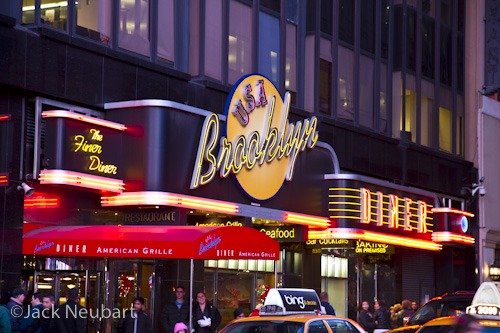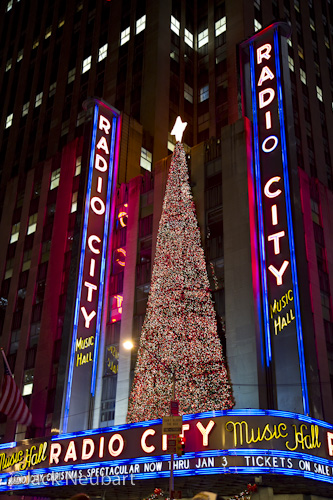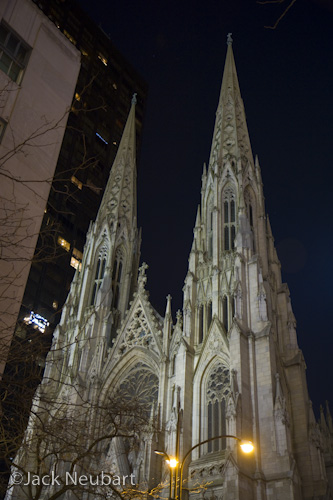 Movies and Live View
I absolutely refused to get involved with Live View and movie shooting on the Canon EOS 5D Mark II. And perhaps that was a good thing. Because movie shooting was practically my first entanglement with the EOS 7D the moment I stepped out the door with this camera. And that was likely a big mistake, tainting my impression of the 7D at the outset.
What Canon – and everyone out there who buys an EOS camera largely on the merits of movie shooting – fails to realize is that this is not the camera's strong suit. In fact, it's the weak link that begs the question: Why even bother with it? I know, you're going to tell me there's one person who made a big splash producing a video with an EOS. Whoop-de-do!
If you read the credits, you'll see it was a major undertaking to squeeze out that quality from these cameras. And if I'm not mistaken, each "scene" was carefully staged to minimize focusing, exposure, and white balance variables. The end result was a highly polished production that does indeed rival anything produced with a commercial digital video camera.
Pro photographers might use movie capture to record sets and lighting. However, for most of us, the movie capture feature is just a way to record special moments with family and friends or snippets of vacations. Shooting your entire vacation with this camera will likely prove a disappointing experience. And you'll find you've burned through your memory cards just when that rare moment happens, as baby takes its first steps.
Much of the woes behind movie shooting reside in Live View capture. It's just not up to the task, at least where this camera is concerned. Admittedly, some other cameras do a much better job of movie shooting and Live View operation, so I won't say, don't buy a still digital for its movie or Live View feature. What am I really saying? Buy a 7D not in hopes of becoming the next Otto Preminger or Steven Spielberg but because you need a high-quality still camera.


Lenses Tested
You might think that Canon is supporting its APS-C lineup with a whole slew of lenses, but when you look more closely you realize that ain't the case: There's only a smattering of EF-S lenses, mostly standard zooms, plus one ultra-wide zoom, one telephoto zoom, and a macro. Canon definitely needs to get on track with this series of optics. For this review, Canon sent me the EF-S 17-55mm IS and EF-S 18-200mm IS, as I'd requested-I wanted lenses that would cover a wide range.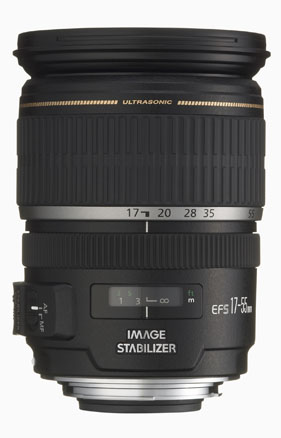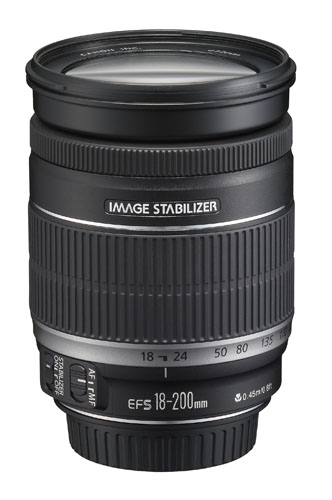 Both lenses tested with the 7D feature Canon's proprietary Image Stabilization (IS). I didn't specifically set out to test IS in these lenses, but from shots taken with the shorter zoom, IS wasn't all that effective: I was lucky to squeeze out an extra two stops before camera shake hit; rarely three stops.
By the way, you should be prepared for the 1.6X sensor factor that internally crops your images. Not a problem (and some see it as a benefit-myself included) when it comes to telephotos, but a serious drawback when working with wide-angles-my old full-frame Canon fisheye purchased just for the 5D has now lost a good deal of its allure.
From a mechanical perspective, the 17-55 is the superior lens. While both suffer from lens creep, the sheer force of gravity grabs hold of the 18-200 lens barrel, preventing it from remaining in a fixed position the moment the lens is tilted downward. It definitely needs a zoom lock, which is absent on both lenses. At least on the 17-55, when the lens barrel is fully retracted, it remains stationary. It's only when you zoom the lens out that lens creep sets in.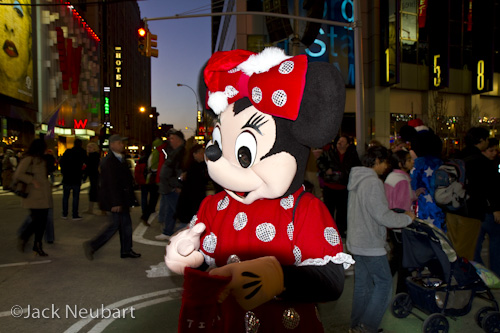 My other problem with the 18-200 lens is that it does not come with a lens shade-which is the case with practically all non-L-series Canon lenses. Lens flare can be a serious problem, so watch for bright light sources when shooting.
The slower maximum aperture and DC focusing motor on the longer lens did not appear to impede AF tracking response. Continuous tracking was more important with this lens than with the 17-55, since my primary objective here was sports activities. With the wider lens I focused on more stationary targets, largely architectural and landscape elements. The camera's native phase-difference detection AF system certainly proved more capable than contrast detection employed by Live View.
As for manual focusing, I had little occasion to use it with either lens. The longer zoom has a very inconveniently positioned, thin focusing ring at the front edge of the lens. When manually focusing this lens, set the switch to M-otherwise you'll experience considerable resistance, as of gears grating, even though you may see the focus shift as you rotate the ring: The lens does not support manual override during AF operation.
The arrangement of focusing and zooming rings on the 17-55 is just the reverse. This shorter lens features improved manual focus control that works when the lens is set for either M or AF, while employing Canon's USM (Ultrasonic motor) for quieter and smoother autofocusing. Both lenses feature internal focusing, which means you can use a polarizer without worrying about having to realign the filter after focusing.
Aside from that, both lenses performed fairly well from an optical standpoint, although the 17-55 did impress me as being a tad on the soft side. More to the point, both lenses exhibited fairly noticeable vignetting wide open, but it was less disturbing in everyday shooting (just watch for it in clear skies and monotones).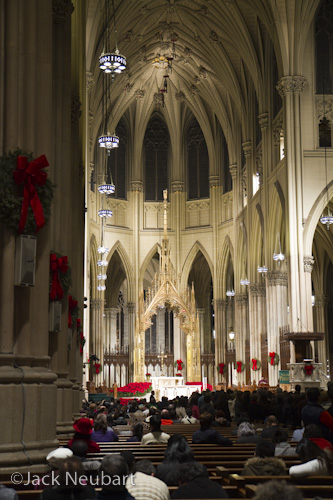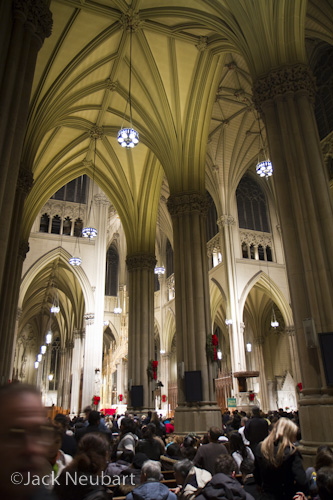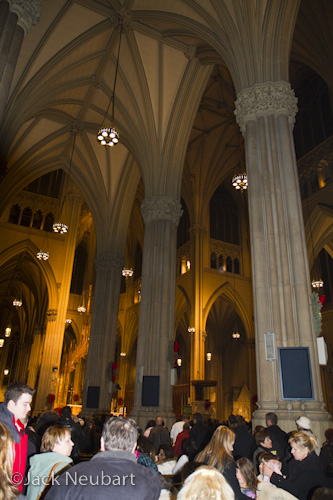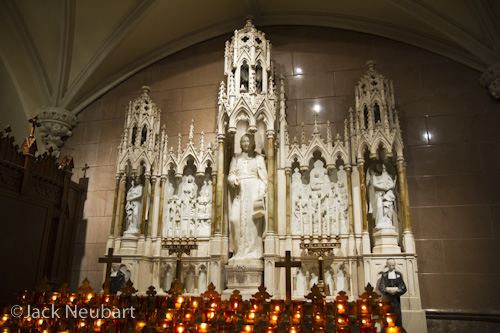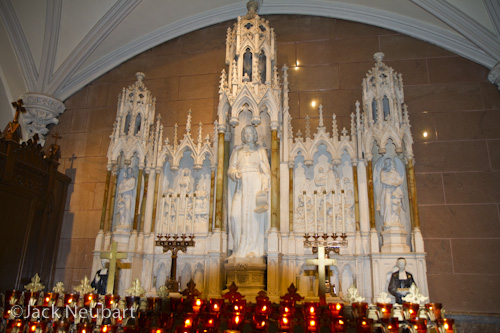 Does It Make the Grade?
The Canon single-digit D-series cameras have always stood for top-of-the-line products. So we can expect nothing less of any other Canon EOS model that bears this moniker.
The Canon EOS 7D is remarkably noise-free, from a practical standpoint. Digital noise is either indiscernible or barely so at ISO levels through ISO 800. Luminosity noise is certainly well-controlled. And you just start to get a feeling of color noise peeking out at you at ISO 1600-but you really have to be looking for it. Color noise starts to become more seriously observable at ISO 3200, and you may find it objectionable at ISO 6400.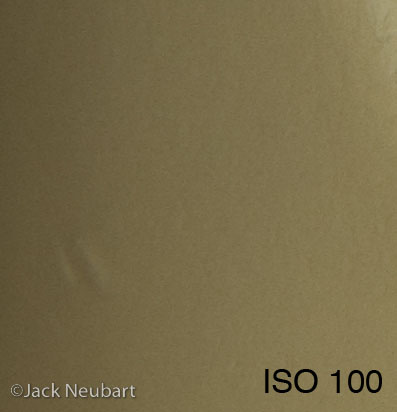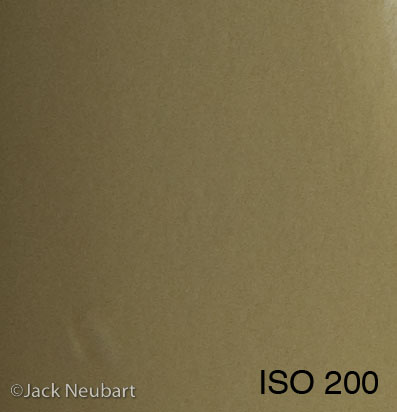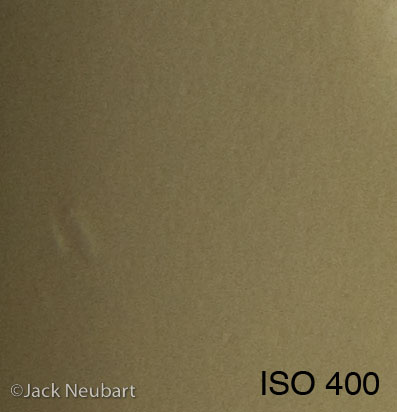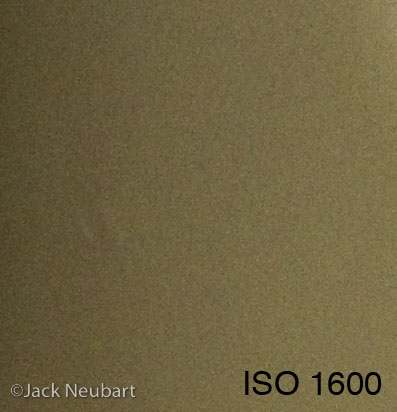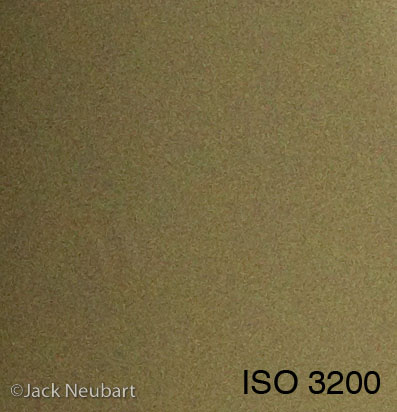 However, I'd say it was still within acceptable tolerances, especially for an APS-C sensor. The 7D's noise levels are higher than those found in the 5D Mk2, notably at the highest ISO levels. I judged noise in the 5D Mk2 at ISO 6400 to be roughly equivalent to that found at ISO 3200 in the 7D. However, I'd still choose this camera over many competitors, were I choosing on the basis of noise levels alone. And considering the 7D's feature set in general and lower cost, I'd pick it over the 5D Mk2, unless I really needed that camera's full-frame sensor and those few extra megapixels.
The shutter button on the 7D has a hair-trigger response, which, if I recollect correctly, aligns it closer to the flagship 1Ds than the 5D (but don't hold me to that-been a while since I worked with either). Either way, it was certainly responsive enough when shooting sports activities-and that's what counts. Granted, this may not be your first choice for action photography, but it does a commendable job (that's why they built the 1D Mark IV).
Despite dual Digic chips, I can't say that I saw a tangible improvement in white balance performance. Camera technology tries to emulate the human neuro-optical system, but it has a long way to go. The same goes for exposure. I found myself making the same judgment calls as with any other camera, overriding auto exposures where necessary and even switching to manual on occasion. There is a further issue with the camera correctly evaluating and capturing contrast-and here we still need to make manual adjustments in post. But the 7D is not alone where any of this is concerned.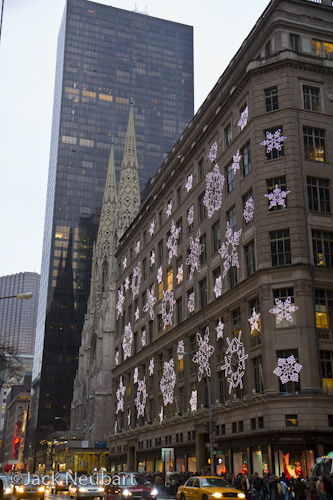 In Conclusion
Canon did lots of things right with this camera. But most importantly, if you think you're sacrificing a clean noise-free image to save a few bucks, think again. The Canon EOS 7D makes no compromises. In many respects it flies past the 5D Mark II.
The only drawback to the 7D is the range of available Canon lenses, notably at the wide end. Fortunately, third-party manufacturers, namely Sigma, Tamron, and Tokina, are stepping up to the plate and filling in any gaps. And Canon's own EF-S 10-22 and EF-S 60mm macro are lenses worth owning right out of the gate. As for the lenses, the test sample 17-55 is kind of pricey and proved to be a tad on the soft side.
Mechanically, I found the 18-200 vastly inferior to anything I'd worked with from Canon, but optically it's more than acceptable. You could argue that because the lens has been around the block a few times (it wasn't new when I got it), it's to be expected. I argue just the opposite: The lens should have staying power.
You'll note I avoided ending with a mention of movie shooting. Oh darn, I went and did it anyway! By the way, just to be fair, I did produce a short movie using clips and stills captured with the 7D. The movie focuses on Christmas in New York City and is available on Vimeo:



I trust you'll enjoy it. Comments are certainly welcome. Just remember: I didn't set out to produce something to be entered in the Cannes, Toronto, Tribeca, or Sundance film festival, although feel free to enter it as a nominee.
NEWS FLASH. Canon's EOS E1 video plug-in for Apple's Final Cut Pro was just released. According to Canon, "This new plug-in allows simple and easy transfer of video content from Canon's EOS DSLR cameras directly into Apple Final Cut Pro. The EOS E1 video plug-in takes advantage of Final Cut Pro's powerful Log and Transfer feature, which allows users to select and mark the video directly while it is still on the camera, add custom metadata and ingest the clips in the background so the editing can begin immediately."
The EOS E1 video plug-in is a free download available at Apple http://www.apple.com/downloads/macosx/finalcutstudio/. The plug-in is compatible with Final Cut Pro 6 or higher and currently supports Canon EOS 5D Mark II, EOS 7D and EOS 1D Mark IV cameras.


Verdict: Buy the Canon EOS 7D for its awesome still capture capabilities. This DSLR is hard to beat in an APS-C camera. But, aside from the Canon 10-22 and 60 macro, you might want to look elsewhere for APS-C lenses. I was not blown away by the 17-55 IS and 18-200 IS lenses that I tested-lens creep being a chief concern, especially in the longer lens.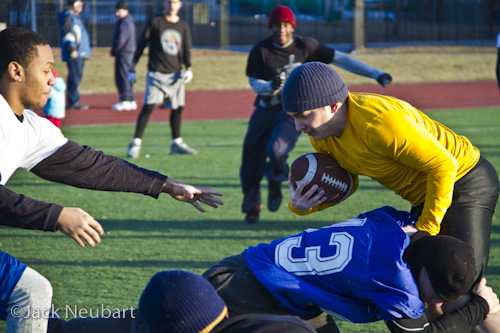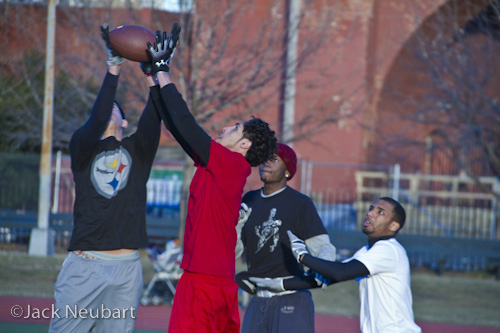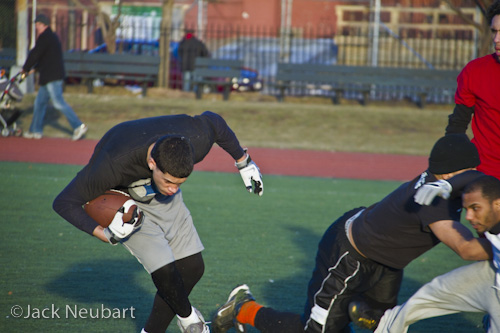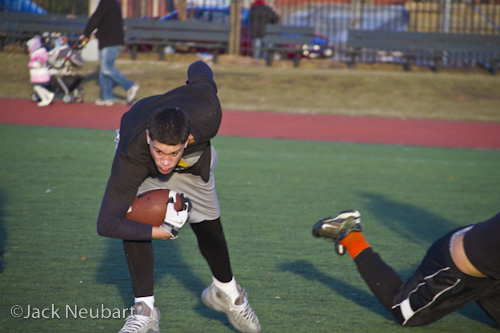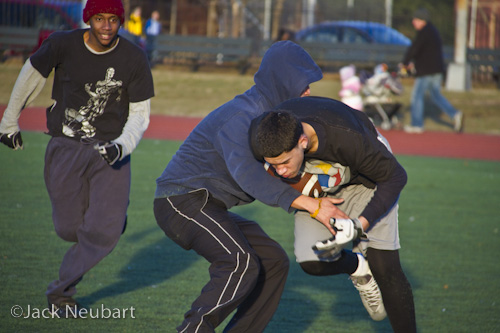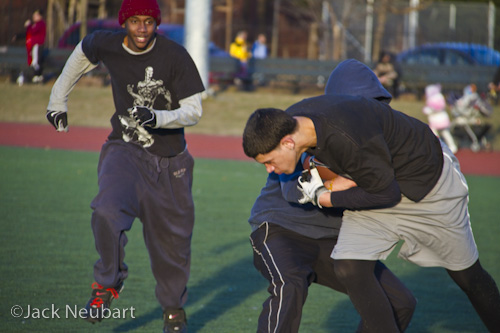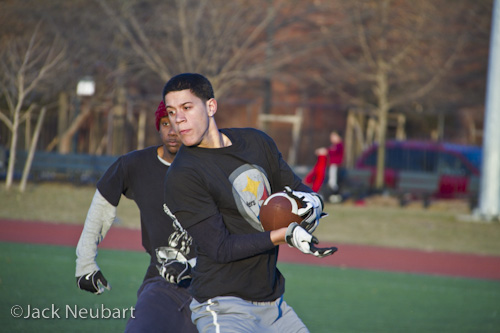 Additional Information and Technical Specifications