Peter Burian tests this new lens with true ultra-wide angle capability when used on a DSLR with an APS-C size sensor


Since the vast majority of digital SLR cameras employ a relatively small sensor, there's a definite need for very short lenses for an expansive angle of view. Hence, Tamron's highly-rated 11-18mm f/4.5-5.6 Di II zoom has been a best seller among serious photo enthusiasts who appreciate ultra wide angle images. In my tests, that zoom produced beautiful results, but the new 10-24mm model is even better in some respects.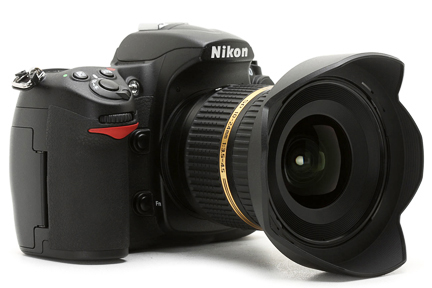 Like its predecessor, this f/3.5-4.5 lens is extensively optimized for digital capture but it boasts some noteworthy benefits, as well. The focal length range has been expanded for greater versatility but the size/weight remained moderate. While the greatest benefit is at the long end, the ability to shoot at 10mm vs. 11mm provides an obvious increase in angle of view: from 103 º to 108 º (diagonal). The maximum apertures are slightly wider too, making the newer lens preferable in dark conditions. The additional light transmission provides a faster shutter speed at any ISO and also makes manual focusing easier, thanks to the brighter viewing screen.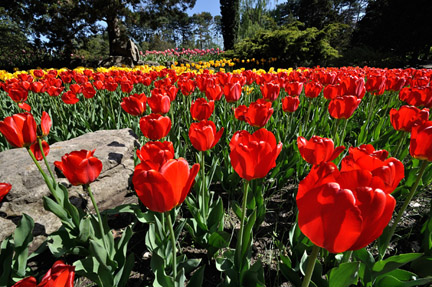 The Tamron designers specified an even more impressive optical formula to minimize aberrations and distortion. This 10-24mm lens includes a high-precision, large-aperture glass-molded aspherical element, three hybrid aspherical elements, two pieces of Low Dispersion glass plus a High-refractive Index glass element. This combination should minimize distortion and optical aberrations while optimizing resolution and colour rendition. This design also controls light fall-off (darkening) at the edges, while extensive use of multi-layer coatings (as with all Di and Di-II lenses) minimizes flare. All of that paid off as I discovered while making numerous images of architecture, events and nature subjects with a Nikon D5000 camera.
Physical Characteristics
This short lens, with a metal mount, is relatively compact and lightweight for an ultra wide but feels very solid. Even when it's zoomed to a full 24mm, there's minimal extension; the internal barrel protrudes by only an extra 0.4 inches, so weight balance is maintained. The very wide zoom ring is rubberized and its action is silky smooth and precise. As with most variable-aperture zooms, there's no depth of field scale but the focused distance is marked in feet and meters. The focus ring rotates 90 degrees from infinity to 9.4 inches, but requires only a 10 degree shift to switch from infinity to 3 feet, a more common focusing requirement.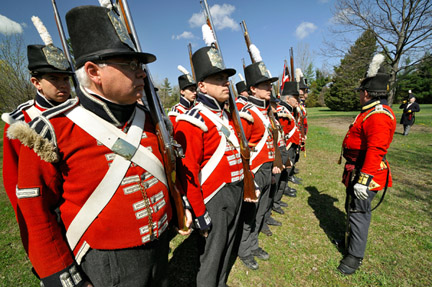 When used with a Nikon, Sony or Pentax DSLR with the typical 23.6×15.8mm sensor, the new lens provides 15-36mm equivalent focal lengths. On an EOS camera with the 22.2×14.8 mm sensor, it's a 16-38.4mm equivalent. That should certainly satisfy most photographers who appreciate an extremely wide angle of view. Do note that a conventional polarizer will cause vignetting (darkening of the corners) at the shortest focal lengths. As with any ultra wide lens, it's best to use a slim-mount filter, preferably one of very high quality, also fully optimized for digital capture.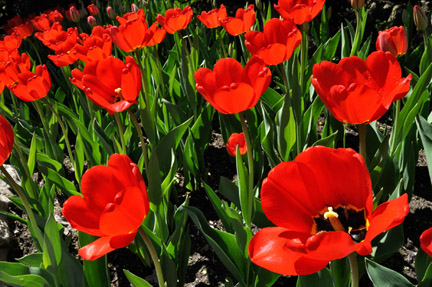 This 10-24mm lens features Tamron's micro-motor for autofocus with the Canon and Nikon mount DSLRs. This ensures that AF is available with all of the cameras, including Nikon bodies without their own focus motors: the D40/D40X, D60 and D5000. (The models for DSLRs of other brands do not require an AF motor since all of the cameras are equipped with their own motors.) The focus ring does rotate but the lens barrel is adequately long for a comfortable grip without impeding the ring's movement. Autofocus is fast/responsive for a lens of this type and the motor produces a gentle hum that is certainly not distracting.
Optical Evaluation
As you would expect from the exotic glass used in this Tamron 10-24mm lens, performance was excellent in many aspects. Outdoors on sunny days, the multi-layer coatings and the lens hood prevented flare except in extremely bright side lighting. All ultra-wide zooms produce some light falloff at the edges of the frame, but that's well controlled here, not problematic by f/5.6-6.3. At the most commonly used apertures of f/8 to f/16, the slight fall-off in edge brightness is rarely noticeable even in wide angle shots that include the sky.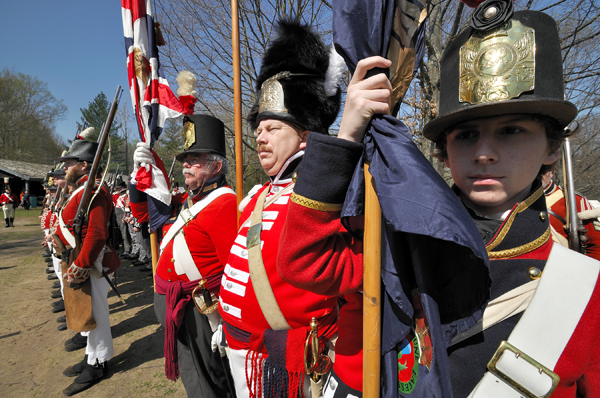 Linear distortion is surprisingly low for a lens with such extremely short focal lengths. In fact, I have experienced more barrel distortion (bowing outward of lines near the edge of the frame) with some 18-55mm zooms. While any lens can produce photos with "distorted perspective" when it's tilted upward to include an entire building, that effect is caused by shooting technique. If you want lines to be accurately rendered, hold the camera so the back is perfectly parallel to the subject's plane.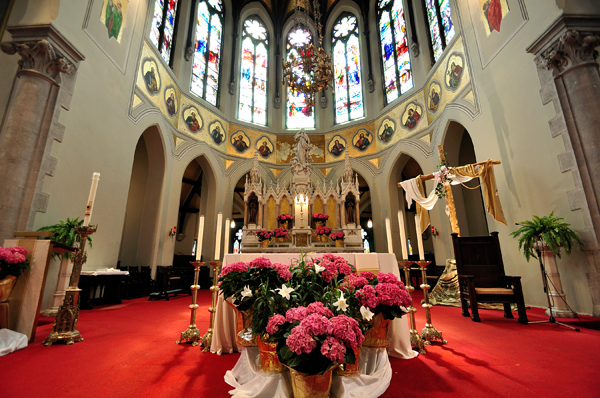 Images made at the very widest apertures exhibited some softness, particularly at the edges of the frame. This effect was most obvious at 19mm to 24mm; at these focal lengths, it's definitely worth stopping down to f/8. If you must shoot at wide aperture, you'll want to make some modifications using Unsharp Mask or Smart Sharpen in software; the images respond well to these filters. Frankly, with a short lens such as this, the most frequently-used apertures are f/8 to f/16. At these f/stops image quality is superb across the entire frame, especially in the 10-18mm range. My technically best JPEGs made 13×19″ prints that look stunning when matted and framed.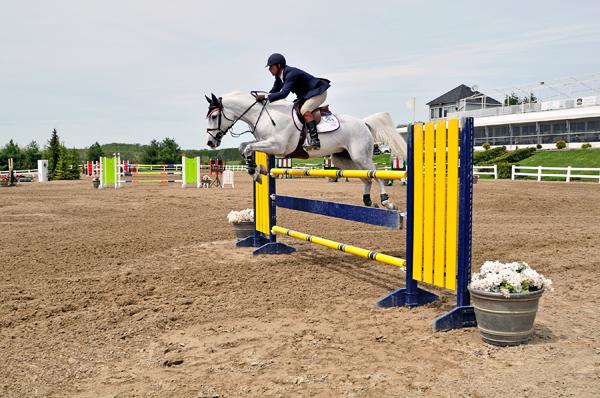 The Bottom Line
Any DSLR owner who is frustrated by the inability to make ultra wide photos would definitely appreciate the 10-24mm Di-II zoom. It's very useful for including large groups of people in a single shot but also for more creative images: dynamic wide angle perspectives with a powerful near/far relationship and extensive depth of field. My advice is to move in as close as possible to the primary subject. Avoid recording numerous elements which would compete for viewer attention; try to create photos with a clear message.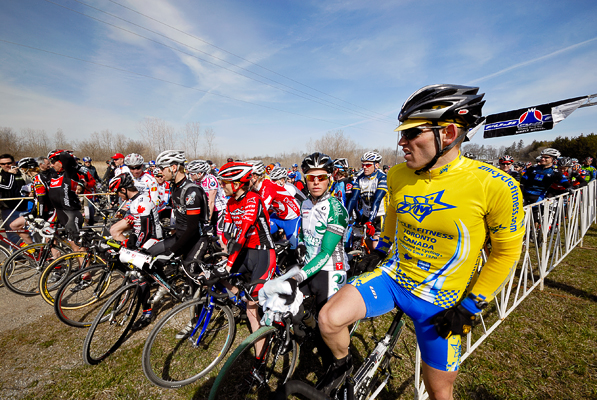 Practice, search for suitable subject matter and try unusual viewpoints to exercise your creativity. Whether for unique photographs or for problem-solving in tight quarters, this Tamron ultra wide angle zoom will surely prove to be a suitable investment.
SPECIFICATIONS: Tamron SP AF 10-24mm f/3.5-4.5 Di-II LD Aspherical [IF] Zoom
Construction: 12 elements in 9 groups
Angle of View: (Diagonal)108 °44′ to 60 °20′
Minimum Focus Distance: 9.4″; 0.24m
Maximum magnification: 0.196x (1:5.1) at 24mm
Filter Size: 77mm
Size/Weight: 3.1inx3.9″ (83.2mm x 86.5mm); 14.3 oz. (406g)
Accessory: Flower shaped (corner-cut) lens hood
Mounts: Canon and Nikon with micro motor; autofocus works with all DSLRs; Pentax and Sony mounts to be available soon
Compatibility: Small sensor DSLRs of relevant brands; Sony and Nikon full-frame DSLRs but in-camera cropping will reduce image size/resolution
Average "Street Price": Under $900; see Tamron AF 10-24mm f/3.5-4.5 SP Di II LD Aspherical (IF) Lens for Nikon AF with Built-in Motor Digital SLR Cameras