You're looking for WordPress Themes for Photographers, right? I mean, why else would you be reading this?
Yes there a couple thousand free themes in the WordPress.org directory. That may be so, but there are only a handful of WordPress themes for photographers that you would find there.
Below we are going to discuss free vs. premium and I'll share some examples of each.
Free WordPress Themes
Let's talk about free WordPress themes for a minute…
Free themes might have no cost involved with them, but they're designed for personal use and possibly small businesses (depending on theme that you choose). When a developer creates a theme they submit it to WordPress and a Theme Review Team gets their hands on the code to see if it's up to standards. Once approved the theme is available in the theme directory for free and can be installed with a couple clicks from your WordPress admin area. Great, right?
Well, free WordPress themes come with a price, and it's not financial. Free themes are commonly limited to customization or require PHP, HTML or CSS customization to get the theme to look and free how you want. Photographers are not always web development savvy, so that scenario might not be ideal for everyone.
Free themes typically include the basic features that already come included with WordPress which means you're forced to seek out a plugin to fill voids. For example, if you need a to add social media follow buttons to your website and the free theme doesn't have the option you might pick a free plugin to handle that.
Another price to pay with free themes are the lack of support. One of the WordPress.org policies is when distributing a theme through the directory a developer is supposed to provide support to those people using it. That doesn't always happen due to the lack of income that would come with a premium theme. Without the revenue coming in a developer cannot always afford to provide support to a high volume of users. So sometimes free themes get less attention when a user has an issue they bring up.
Unfortunately that happens a lot.
Here are 3 examples of free WordPress themes for photographers: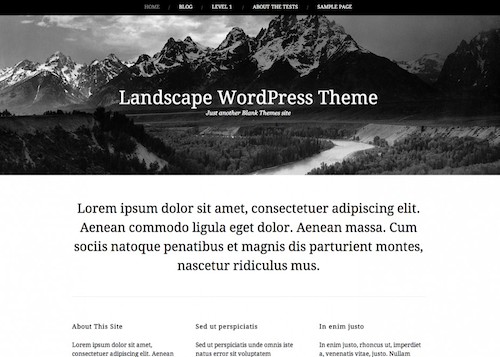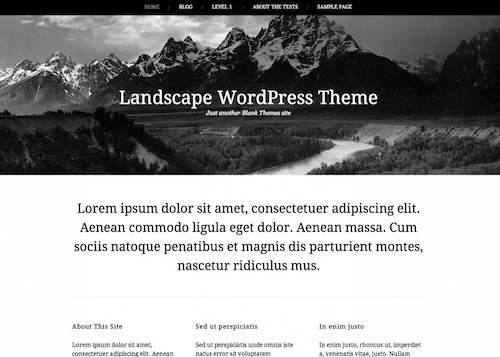 Landscape is a free theme that has a full width head for a photograph.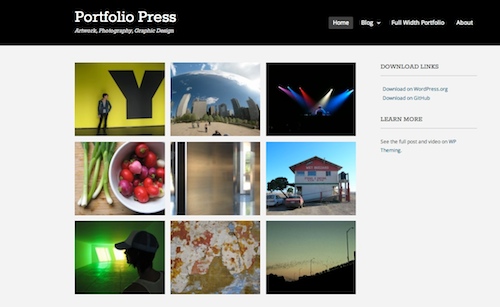 Portfolio Press uses posts and pages to create a portfolio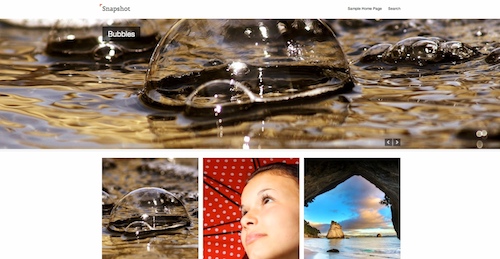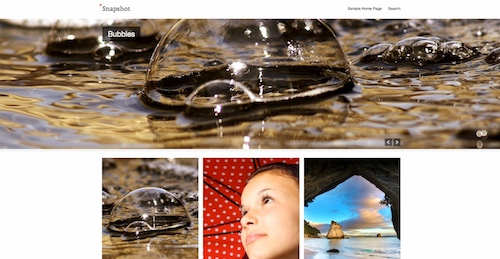 Snapshot also has a full width header of a photograph and uses posts and pages for the portfolio.
Premium WordPress Themes
Let's talk about premium WordPress themes for a minute…
Once you've made the decision take the plunge on a premium WordPress theme everything changes. Due to developers accepting payment for the theme, all standards are escalated more than they were before. There are many reasons for this including business, ethics, responsibility, care, reputation and more.
Premium WordPress themes typically range from $20-$200 depending on where you go. The Photocrati theme costs $89 and is priced under $100 for a reason. For one, it's affordable to even the new photographer just starting his/her business. It also has a lot of features which makes it more valuable than the $50 or less price point.
Now, premium themes also come with the basic WordPress features, but also include more advanced options. Typically premium themes are mobile friendly, SEO optimized and ready for any of the popular browsers like Chrome, Safari, Firefox and Internet Explorer. Many times premium themes are security tested as well.
Many times when a theme update is being developed, premium theme developers will send a beta to an internal team and then to a private beta tester team for validation and testing against unknown roadblocks. This helps reduce potential issues after releasing the update.
The best part of a premium theme is the customer service and support that comes with it. Because there is revenue being generated and income for the business, developers can hire a support staff to handle any issues that customers are having.
WordPress Themes for Photographers
When it comes to true WordPress themes for photographers it is important for developers to remember who their customers are. As mentioned previously photographers do not necessarily understand how to code or have the time to research how to customize their websites. That is why the Photocrati theme is as easily used as it is.
During the planning stages of the Photocrati theme, we sat down and mapped out everything a photographer might want to customize and made it simple for anyone to do so. Instead of having to find the right color HEX code, photographers can simply choose their color from the swatches (or enter them manually if they want). Menus can be re-arranged in one click, backgrounds images can go in many places or transparency can be used.
Many times photographers like to include music that their clients enjoy, so the Photocrati theme includes an option to play a MP3 that is uploaded through the Media Library. The player can be turned on automatically or by the viewers choice. Photographers are always looking for new ways to protect their photographs so the Photocrati theme includes image protection as an option.
There are so many other amazing features that come with premium themes but the Photocrati theme is specifically designed for photographers. So there are many other amazing features that come included with the theme and many more always in the pipeline.
The two final features I'd like to mention are the ability to share presets like photographers do with Lightroom and other software. The last feature is integration with our WordPress gallery plugin, NextGEN Gallery.
Here are 3 examples of premium WordPress themes for photographers: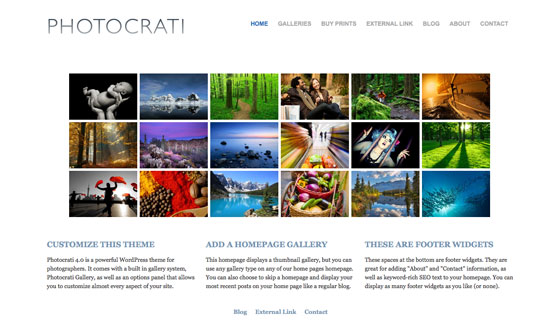 The Photocrati theme has a built-in gallery management system with multiple gallery display styles and includes eCommerce.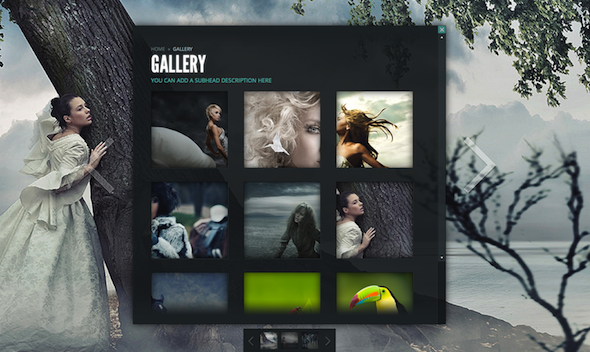 Gleam is from Elegant Themes and has a fullscreen background image with a portfolio grid in the center.
King Size is a very popular full screen theme from the ThemeForest directory.
Update: New WordPress Genesis Themes from Imagely
In 2016, we released a new series of WordPress photography themes at Imagely. These are Genesis child themes, but specifically crafted to photographers. Genesis is a most popular theme framework, and good alternative to Photocrati if you are looking for something that is leaner with fewer options.
Conclusion
So while you're looking at WordPress themes for photographers consider the pros and cons of free and premium. Consider the features you need, want and hope for. If the theme you like does not have a feature send a note asking if it's possible or could be added.
Here at Photocrati we listen to our customers requests and add the most popular feature requests into the theme.
Thanks for reading,
Scott