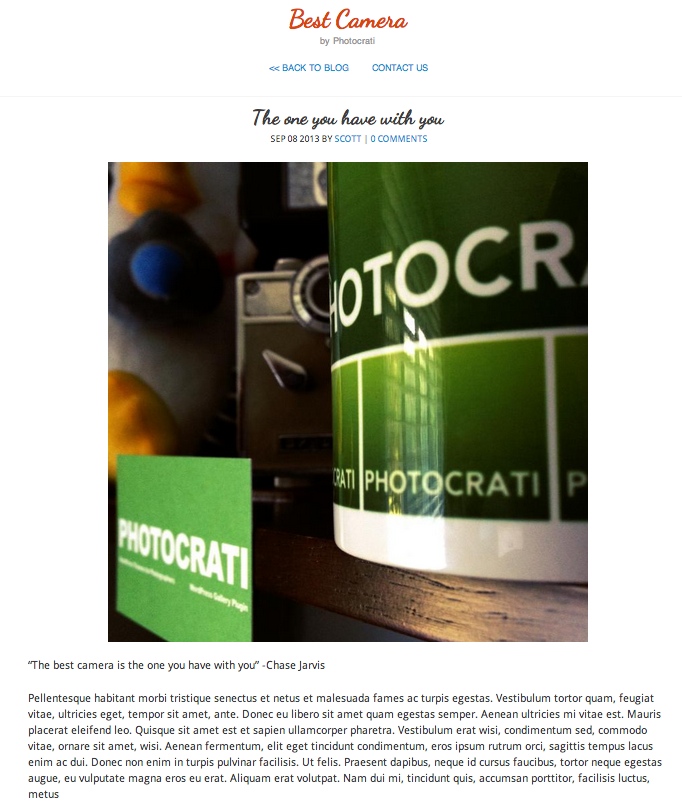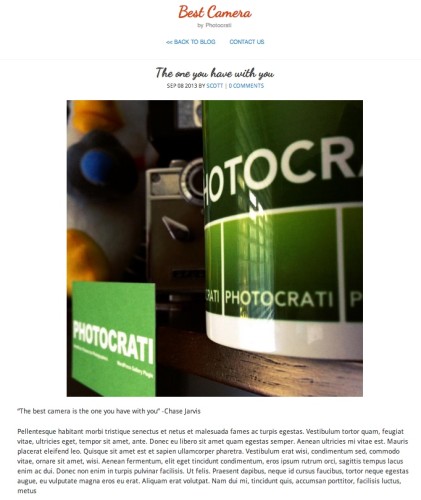 Instagram has been causing headaches for many photographers, and John Saddington had an idea that would relieve the pain. John launched a Kickstarter campaign for Pressgram and shortly after exceeding his goal by a few thousands dollars.
Now after a year of development, Pressgram is available for iPhone users (currently). The app is free and has a huge advantage over Instagram.
You own your photos without question
You can post directly to your WordPress website
So with this amazing new app available, I decided to create a simple preset for the Photocrati theme designed for use with Pressgram.  It's called Best Camera after a wonderful quote by Chase Jarvis.
The best camera is the one you have with you. – Chase Jarvis
There is a screenshot of the preset above, but check out this video below for more information on it.
You can also see it live on the Best Camera demo page.
So with that, click here to download Best Camera for Photocrati.
Then head over to the Pressgram blog and see why Pressgram is important for photographers.