Previously I've talked about educational and visual content.  Basically, it's the idea of writing content that is teaching your customers rather than just showing off photographs.  Both are valuable, but sometimes one is more valuable than the other.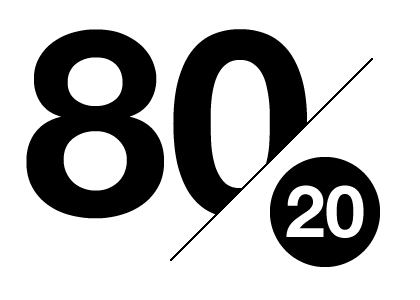 Today I wanted to talk about something similar, the 80/20 rule.   There is where you are providing 80% of your content that is valuable and 20% of it which is promotional.
So let's say you are trying to sell a photograph of orange kittens. Instead of just publishing a photograph of an orange kitten, share the story behind the photograph.  Educate your clients as to why your orange kitten photographs will benefit them and how you can make them memorable.  Turn something visual into something unforgettable by adding more value to the post.
When you're ready to promote the content, provide further value and every so often squeeze in the promotion.  Don't promote 100%, but rather promote 20%.  That is more valuable to your clients.  That will gain respect and reach.
Take that extra step when you can.  It goes a long way.
Have you tried the 80/20 rule yet?  Have you tried it in content or social media promotion?
Thanks for reading,
Scott
image via business2community